Fans of Rory Gallagher – or indeed Johnny Marr, Slash and Imelda May, who star in our Rory Gallagher 25th Anniversary Special Issue – are being offered a chance to win a very special prize indeed, in a unique Hot Press competition...
A magnificent Glenn Matthews limited edition print could be yours! There has been a brilliant response to our Hot Press 25th Anniversary Rory Gallagher Special, with a real sense of excitement building.
As a way of saying thanks to Rory fans, and to people who buy the Rory Special in advance from Hot Press, we have organised a fantastic competition.
Artist Glenn Matthews is well known for his paintings of music, sport and movie icons. Having grown up in Carryduff, Belfast he moved to Dublin to chase a girl! He then to Spain for 10 years, where he owned his own bar and played drums in a blues band. Glenn then returned to Ireland in 2011, and picked up the paint brush once more. Notable pieces included a tribute to Rory Gallagher, which was released originally on the album cover of 'The French Connection' album.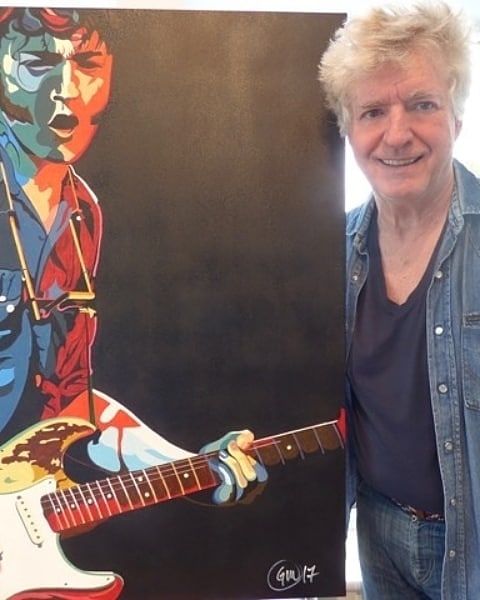 We are offering a limited edition print of this superb and wonderfully colourful Glenn Matthews' image, worth €400, as a prize in a special competition exclusively for pre-purchasers of the Rory Gallagher 25th Anniversary Special, and for subscribers to Hot Press (who, of course pre-purchase for a whole year!). All of those people will be emailed the question to answer on the day of the issue's release, Thursday 18th June.
If you haven't ordered your copy yet there's still time here!