To be in with a chance of winning this fantastic prize for Guinness lovers, simply fill out the form below...
With summer officially in full-swing, Guinness and award-winning Irish illustrator Kathi "Fatti" Burke have joined forces once again, to present the second in a series of collaborations that bring their Lovely Day for a Guinness campaign to life. To celebrate, we're offering you the chance to win one of each item in the collection – with an overall retail value of €220!
The colourful summer line, created by Burke and Dublin 8 gallery and studio Hen's Teeth, includes eye-catching slogan t-shirts, tote bags and bucket hats – as well as prints inspired by Guinness' iconic trademarks.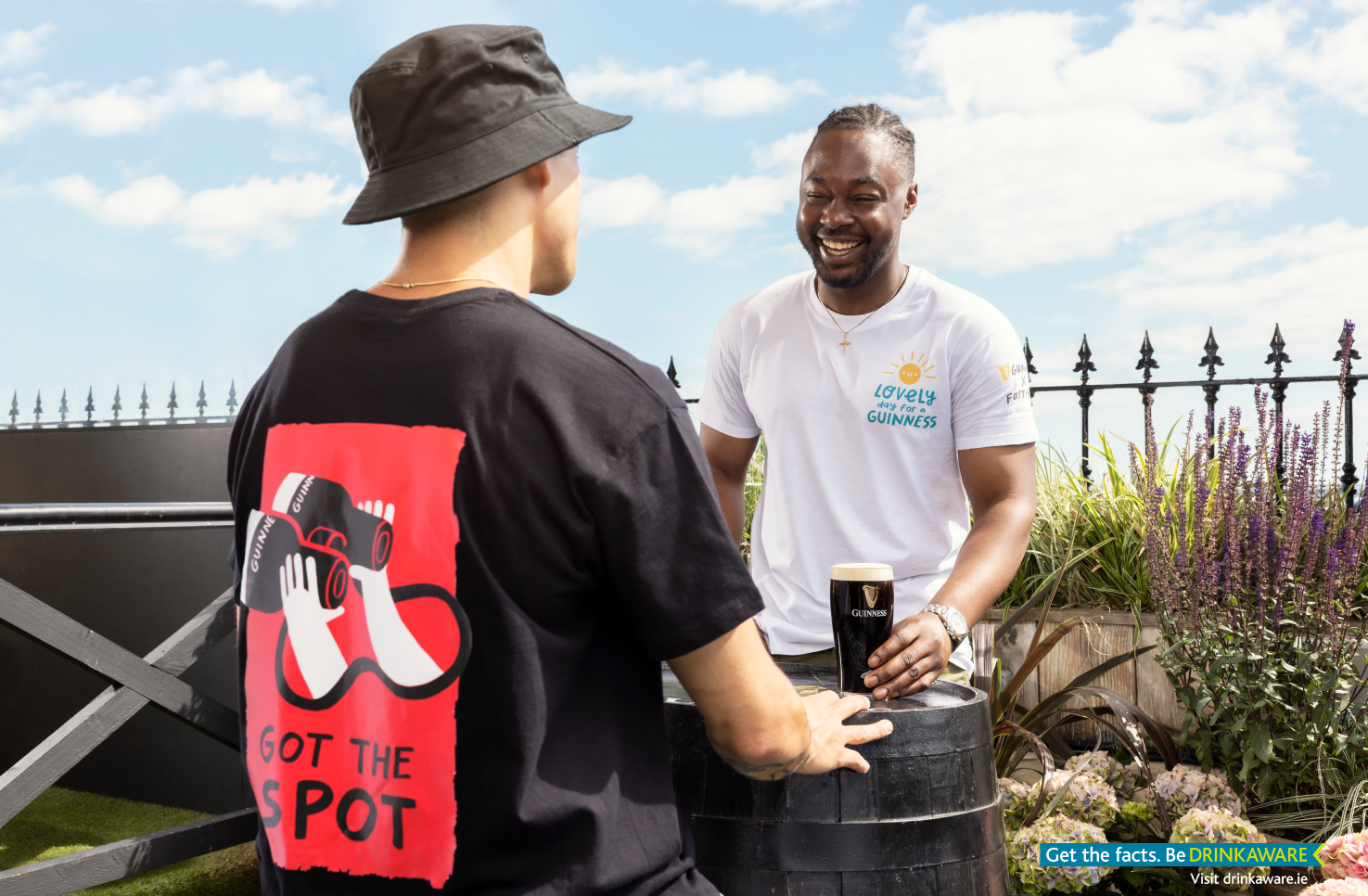 "I'm so delighted to be teaming up with Guinness again to create the Lovely Day for a Guinness collection, I've had the best time bringing that specific type of Irish sunny day joy to other Guinness lovers!" she says. "That unique blend of a lovely bit of weather, a creamy cold pint and finding a great spot outside for all your mates is the best feeling!"
To be in with a chance of winning, simply fill out the form below:
The collection is available to purchase at the All Together Now festival, the Guinness Storehouse, on guinness-storehouse.com and in Hen's Teeth Studio in Blackpitts, Dublin 8.