And it is about time the whole world acknowledged it. Making sure that it does – that we all do! – has become a life mission for actor and playwright, Sarah Richardson, author of a new drama, entitled GirlPlay.
It started as a whisper. In the dark at a sleep over. A question that had begun to consume our minds, a curiosity that we couldn't quite define, a panic as to who was going to cross that line. The silence lingers awkwardly in the air as we know someone is going to have to put it out there.
"So…"
Yeah?
We wait for the sentence to be finished, for the confession to be unleashed, for that question to finally be asked.
"Do you do it?"
Advertisement
What?
We play dumb, although we all know exactly what she is asking.
"Do you… have you… would you… wank?"
And for a second it feels like all the air has been sucked out of the room, no-one moves, rigidly we lie in our sleeping bags, begging for someone to say something.
"Yeah," a voice whispers in the corner, barely audible but it penetrates and pierces through the bubble of tension, which bursts into droplets of laughers, giggles pour out of each girl one after the other as we collectively start to say: "Yeah."
OFFENDED WHEN I ASKED FOR ORAL
I was 16 when we had this conversation, when I realised I was allowed to touch myself, when I found out that that was something vagina owners could do, that masturbation isn't just for someone with a penis but for us too. It was earth shattering, it opened a door that could never be closed again, it started a stream of questioning. What else were we allowed to do? What else had they hidden from us? What else had been taken from us?
Advertisement
And these questions never seem to stop, as years go by, and experience leads to exploration that leads to enlightenment, and I realise again and again how much they never told me, how much they never taught me and, really, how little I mattered in this experience.
How commonly it is assumed that a woman will give head automatically without ever getting it in return. How frequently it is believed that women will cum from penetration alone. How worryingly widespread is the thought that women don't enjoy sex, that women don't want sex, that women aren't sexual beings. That sex is a predominately male act, and the more I think about it, the more ridiculous this idea is, that one of the most basic human wants and needs is limited to half of the human race. That one of the most primal instincts humans hold doesn't apply to 50% of the population. That something that connects us all isn't connected to anyone with a vulva.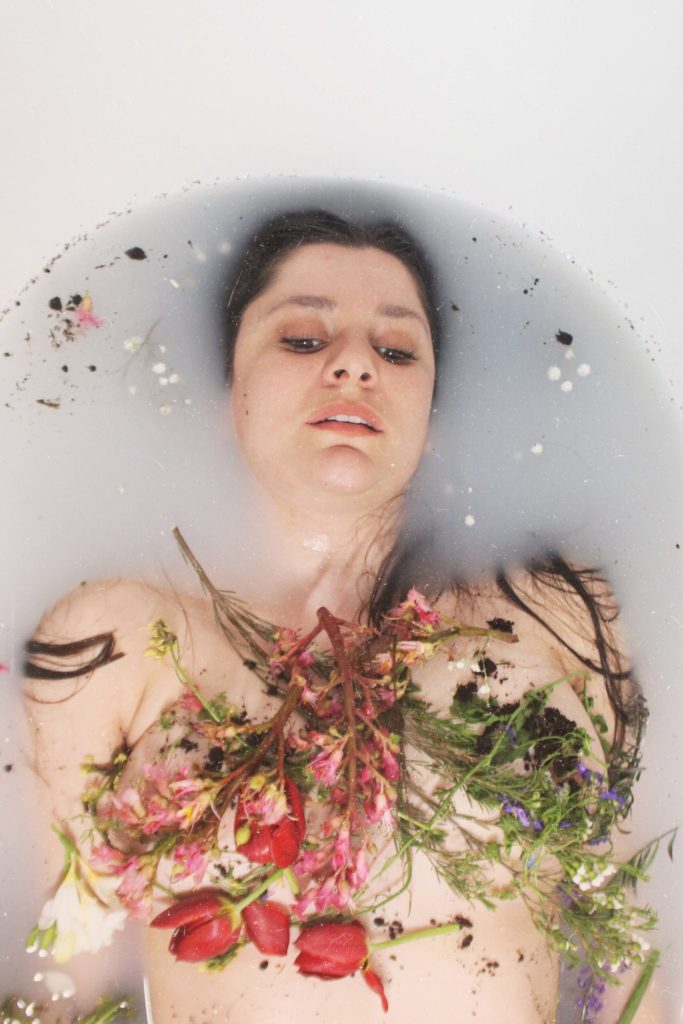 Over the years these thoughts picked away at me, and after different sexual experiences, from one man not even speaking but just moving my body to whatever position suited him, to another man actually being offended when I asked for oral, I started to realise how deeply these views are embedded and how much they have formed the foundation of our society.
A LIFE MISSION FOR ME
So I started writing and speaking and sharing my work that focused on female pleasure and sex – and my work was considered so 'out-there' that it pushed the boundaries and that I am a passionate sex-activist, which I am. I am proud to be a woman talking openly and frankly and maybe a little intensely about sex. I want to push the conversation further, past only talking about women as a place to rest your penis at night or attacking women for their clothing, for their lifestyles, for their sexual acts.
However, it all started from a much simpler place, from a more selfish place, from a place that was just trying to get the message across: that I want to be pleasured. It started and continues, because I want to be seen, because I want to be able to walk into a bedroom and have sex on my own terms, because I want to be able to be "demanding" and "selfish" instead of just being agreeable and submissive.
Advertisement
It started because simply: I like sex.
Because, and I know it seems shocking, but… women like sex. Because women like oral and women like masturbating and women like masturbating while being penetrated and women like toys, they like toys before, during and after, because women like sex.
And it is has become something of a focus for me, something of a life-mission for me to get the message out there: that we want to be pleased sexually. To break the taboo that surrounds talking about women and sex. To bring the conversations out of the dark and shame where it started for me, and to turn the whisper into a shout. And this is where my next project was born from, as a part of Dublin Fringe Festival, my first full-length play: GirlPlay.
Written in the style of spoken word, GirlPlay is an exploration of a woman's relationship with sex over the years, how it changes, how it impacts and how it defines her. This project it about shining the light and giving a microphone to the very simple fact: that women like sex. Hold the front page!
• GirlPlay by Sarah Richardson will premiere in Smock Alley Boys' School from 17th-22nd September, as part of the Fringe Festival 2019. Tickets at https://www.fringefest.com/festival/whats-on/girlplay