Appointed to the top role at the University of Limerick in 2020, Professor Kerstin Mey became the first female President of a University in Ireland. In a wide-ranging interview, she discusses her educational philosophy; the immense challenges facing universities and students alike, as college life returns – hopefully – to a semblance of normality for the academic year ahead; oh, and her penchant for techno-influenced playlists...
Overseeing the return of more than 17,000 students to third-level education in Limerick over the next few weeks will surely represent a major challenge – but that's precisely what Professor Kerstin Mey has on her agenda. A contemporary art academic, Mey became Ireland's first woman university chief in July 2020. Thankfully she seems unfazed by what lies ahead.
Born in East Germany – known back then as the German Democratic Republic – for her MA, Mey studied Art and German Language & Literature at Humboldt University in Berlin. She went on to become the first member of her family to obtain a PhD, focussing on Art Theory and Aesthetics.
Her academic work took her to England, where she became Pro-Vice Chancellor and Dean of Westminster School of Media, Arts and Design. Three years ago, she arrived in Limerick, joining UL as Professor of Visual Culture, before landing the position of Vice President of Academic Affairs and Student Engagement.
Brimming with creativity, Limerick is currently home to a thriving hip-hop scene, with God Knows, MuRli and Denise Chaila to the fore, as well as Strange Boy, Hazey Haze and Citrus Fresh. The city has gone from strength to strength in recent years, and – as a key educational and sporting institution – the University of Limerick has played a significant part in that resurgence.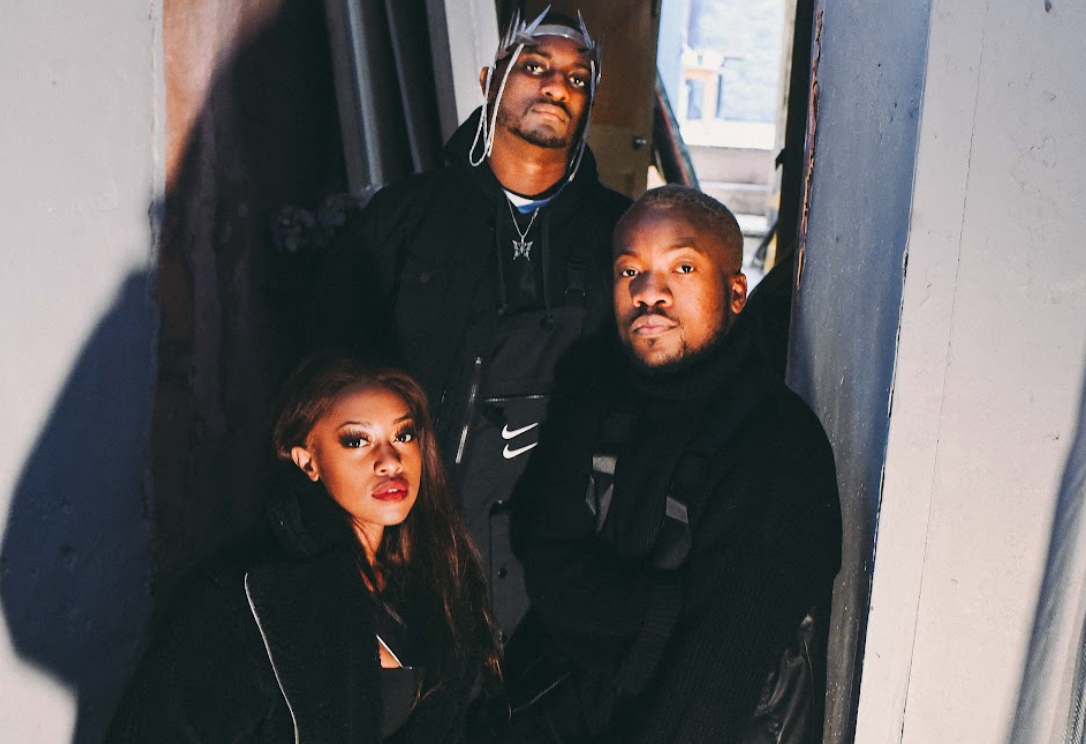 Advertisement
What was Professor Mey's first impression of her new home by the Shannon?
"What struck me most about Limerick is that it's full of energy," the UL President smiles, on a Zoom call from her campus office. "I was also immediately struck by the culture – the richness of the literature and music is incredible. Dolan's, and the Irish World Academy of Music and Dance, are two of my favourite places. There's just such spirit in the city: you can feel it! Limerick might be on the smaller side, with just over a hundred thousand inhabitants, but it's certainly a very vibrant place. We have such a beautiful, natural environment right at our doorstep too." 
ON-CAMPUS EVENTS
She took over the role of President of the college from Dr Des Fitzgerald at the end of last summer. Did the pandemic lead to a high number of drop-outs?
"No. In fact, our drop-out rate has reduced," Professor Mey notes. "Of course, not being able to participate in clubs and societies face-to-face was hard. Our student union did a fantastic job of trying to provide activities online in those social gatherings, but it's not the same. This also applies to sporting events. As soon as possible, the swimming pool was reopened, and the outdoor weather pitches were made available for exercise within the public health guidelines. We're really looking forward to supporting the social lives of students as well as their education.
"That being said, I would also really like to remind our students that they all have to play their part in taking personal responsibility, to keep themselves safe and healthy. That is crucial to see us through the next period."
Government Ministers, Norma Foley and Simon Harris, recently made the decision not to enforce a vaccine mandate for schools or college campuses. On the one hand, canteens and bars require proof of vaccination, but not lecture halls or libraries. Will students with chronic illness feel safe at UL?
Advertisement
"Let's be clear that vaccination is the best way for students and for staff to protect themselves and to protect others," the President states. "Of course, there may be conditions that will not allow for vaccination. We have followed the public health guidelines and put all the measures in place to keep our community safe, and we'll be working with the HSE in terms of testing and vaccination on campus.
 
"We also piloted a symptom tracker app last semester, which was endorsed by the students. They can check on the app every morning. If they don't have symptoms, they get a pass to come on campus. That helps them to be responsible for their own safety and that of their peers and others. We've done what we can to keep everyone safe, and we will also support students who can't come to campus with online learning opportunities."
As Professor Mey observes, it's an evolving situation.
"This September will hopefully be a return to some level of normality," she says, "because the students will be able to participate in lectures, seminars, labs, and tutorials within public health guidelines. They have to wear masks indoors, and we have to regulate how students move through the building, but all our clubs and societies are back organising on-campus events. The only thing that's not taking place in person are our large lectures.
"I started as President on September 1, 2020. All my communication when I started this role took place in the digital space instead of face-to-face, which was tricky. So I'm looking forward to meeting people in person. Our students are fantastic, they're highly engaged as a group. We have the highest participation rate in volunteering, for example. Many of them fought on the frontlines and helped their communities during this crisis. I'm immensely proud of them."
LIFE-LONG LEARNING
Advertisement
Despite 50% of Ireland's university lecturers identifying as female, only one-in-four women hold professorships. Professor Mey's achievement is, therefore, also a reminder of how gender inequality in academia remains a problem.
"The very fact that it's being commented on shows how far we still have to go," she observes. "Part of my role as a woman president of a university is to be an enabler of equality in the institution itself, as well as in the academic field as a whole. The University of Limerick doesn't just focus on gender equality – we were the first Irish university to achieve the Athena Swan award in 2018 and we have since had a comprehensive policy review to ensure that equality is enshrined in all areas."
Classes on sexual consent have been offered to third-level students in recent years, spurred on by the #MeToo movement and some shocking data on sexual harassment and assault on college campuses. Whether or not they should be mandatory is controversial, given the concern that the content can be 'triggering' for victims of sexual violence. Mechanisms have also been put in place in colleges for the anonymous reporting of sexual harassment.
"UL already offered consent classes before the recent framework came into place," President Mey explains, "and these have been rolled out for our incoming students in order to support an inclusive and respectful culture on campus.
"Of course, you have to think about how you deliver the contents of these classes. We had integrated training on consent into our overall approach, to support the acquisition of academic and life skills for students who attend. UL has a seven-week programme that we established a long time ago to help students transition into university life. For many, it's their first time away from home. We're working on that in a very proactive manner, but you have to take into account that students come from very different positions to take these classes and to deal with difficult content.
"Our student unions play a very active part," she adds, "in making sure that there's a holistic university engagement. It's crucial to foster positive relationship-forming on campus and to ensure that all our students have the best possible experience on campus – and that includes feeling respected by others."
Respect extends beyond issues of gender and sexual consent. A lack of access to education for those who have grown up in disadvantaged circumstances has been a real flaw in the third-level system in Ireland. It's an issue which UL is addressing.
"The University of Limerick is a university of sanctuary," Professor Mey emphasises. "We have opened up places for refugees and asylum-seekers, and had the first graduate come through our programme this summer. We're helping students in Direct Provision with access programmes to the university and to enrol in Bachelor and Masters degrees, to complete their education. We also ensure they have good broadband connection during lockdown and access to all our facilities on campus."
Advertisement
For asylum seekers, the importance of this link is immense. Then again, the reality is that, in a rapidly changing world, our education never really ends.
"UL has the highest employability rate for graduates in Ireland," Professor Mey says with understandable pride. "97% of our students either go into jobs or continue their higher education. Students need to be prepared in a holistic way to master both their personal and professional life when they leave university, but you're always involved in a process of becoming. We have to foster life-long learning mindsets, because the occupation landscape is changing so radically and rapidly that no one will be prepared for their professional life until they retire or choose to stop working."
EXPLOSION OF CREATIVITY
Most academics in Mey's elevated position have a background in STEM. In contrast, the UL President's arts and culture give her a different view on what success means.
"My artistic background has really enabled me to leave my disciplinary comfort zone," she says with a smile, "because contemporary arts stimulates the connection between different areas of knowledge-making. I've always relished a challenge, and I've learned strategies about fostering creativity, asking questions, and looking at new ways of doing things – focusing on the process itself rather than just the journey."
That's something she would like to see more of in Ireland's approach to its artists, some of whom have travelled in the opposite direction to Kerstin Mey in recent years.
Advertisement
"Ireland is certainly a very culture-rich nation with a very strong heritage," she insists. "In terms of Irish artists and creatives moving to Berlin because of high rent and the housing crisis, it's a two-way street, because there are a lot of German artists coming to live in Ireland too. Other parts of Europe can show ways in which creatives can be truly valued and supported, but I certainly feel that Covid has illustrated how important arts and culture are for our lives, and for society as a whole.
"I wouldn't say the city is the same place it was two years ago, but Limerick is brilliant. I've seen an explosion of creativity online, both by institutions such as the Hunt Museum, and artists who used that period to try out new things digitally. Life has continued in different forms. It's opened up new opportunities to build and engage with an audience."
Leading a university is a serious business, but Professor Mey, being a Berlin native, is earning a reputation for her penchant for playlists to help students unwind in their down time.
"Yes, in lockdown during the previous semester, I created a playlist for the students," she laughs. "I come from Berlin, so I'm always up to date with techno! I've maintained an interest in electronic music amidst a very diverse music taste, so I wanted to make an upbeat playlist that hopefully the UL students find enjoyable. I might do another one in the future."
I had to ask whether she'd entered Berghain's hallowed warehouse doors?
"Yeah, I've been to a few clubs in Berlin," Mey smiles.
Good training, you might say, for the first female President of an Irish university. Long may she flourish.
Advertisement
RELATED