Out now via Merrion Press.
Regarded by many as one of Ireland's most talented tunesmiths, Belfast-born, Strabane-bred songwriter Paul Brady finally puts pen to paper to tell his life story – and it's every bit the page turner we hoped it would be.
Featuring a wealth of gripping yarns from his six decades-spanning glittering career, Crazy Dreams takes us from his humble beginnings to sharing stages with Rock 'N' Roll Hall Of Famers such as Eric Clapton, Bob Dylan and Tina Turner. Brady's transition from telling tales via music to sharing stories solely with the written word is seamless. A gifted artist, he gives us a singular account of his career, as well as the politics of both his native North and the music industry as a whole.
Doubtless there will be quibbles with some of the detail of the yarns, but Crazy Dreams is a feast for fans of the former Planxty member, and for students of 20th century Irish music, alike.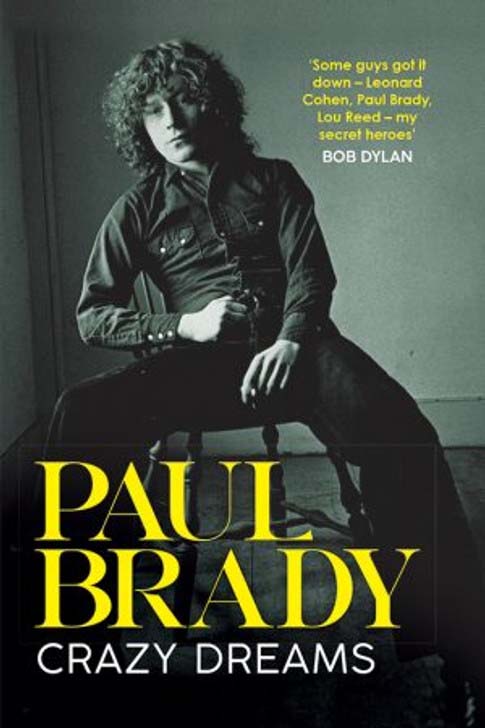 Advertisement
For more book reviews and music features, check out the new issue of Hot Press.