The Minister with responsibility for Mental Health, Jim Daly, has decided to call it a day. Daly revealed last week that he will not contest the next general election – a development which once more opened up the discussion around mental health…
J im Daly has been a Fine Gael TD for Cork South-West since 2011. And for the past two-and-a-half years, or so, he has been a Junior Minister. During the Fine Gael leadership battle, after the departure of Enda Kenny, Daly made what was seen in Cork as a controversial decision: he opted to support the Dublin-based Leo Varadkar against his main rival, the Cork city-based Simon Coveney. It turned out to be a good decision. It is extremely doubtful that the repeal of the 8th Amendment – a crucial victory for women in Ireland – would have been achieved last year, if Simon Coveney had been leader of Fine Gael, and therefore Taoiseach.
But politics is a brutal business. The word is that Daly is no longer close to Leo Varadkar. Whatever caused the apparent rift, it almost certainly was a factor in his decision. In the event that Fine Gael is in a position to form a Government after the next election, it is inevitable that horse-trading will take place with potential coalition partners. Junior Ministers who are out of favour with the party leadership are unlikely to find themselves at the top table again. Jim Daly may have recognised that his time had come – and gone. And besides, he's tired.
In an interview with Sean O'Rourke on RTÉ, the Minister talked about the demands of life as a TD, representing a constituency far away from Dublin. And let's be fair: in many respects, it is a grim way to live your life. Sure, the rewards are high, in terms of salary and pension entitlements, especially for a Minister. But, when you live in Clonakilty, as Jim Daly does, the gig involves spending five days a week away from your family. And then you head home on a Friday evening to more work, doing constituency clinics at the weekend. Oh, and attending funerals.
Of course, that last, very Irish, obsession is absurd. You don't have to attend funerals. But the sad truth is that very few Irish rural politicians feel that they can take the risk of bucking what is a deeply ingrained tradition.
What Jim Daly said on RTÉ, at its most basic, is that it is all too much. Strange as it might seem, there are people all over Ireland who will understand exactly what he means. People who are working long hours and who find themselves severely depleted. People who are living with levels of stress and pressure that they never imagined would be heaped on them. People who find that the constant invasiveness of modern communications, and social media in particular, leaves them little or no time to recharge their batteries.
Advertisement
And that's just the adults. Among teenagers, mental health issues are more prevalent than ever. Anxiety. Panic attacks. Depression. Autism. Bipolar disorder. Body dysmorphic disorder. Anorexia. Bulimia. Hyperactivity. Attention deficit disorder. Self-harm. There are times when even the list of potential maladies can seem like too much to process.
"There's something happening here," Bob Dylan once sang, "and you don't know what it is / Do you, Mr. Jones?" The truth is that very few of us do. And yet we have to try to get on with it, and hope.
CULT OF OMERTA
The picture is not all negative. Far from it. In Ireland, historically, the approach had been to say as little as possible about mental health. If there were difficulties, we hid them away. We locked up women who were deemed to have transgressed sexually in the Magdalene Laundries. We dumped people into psychiatric hospitals. And too often, we left these people – the sons, daughters, brothers and sisters of other real people – there to rot.
A year ago, in the Mental Health issue of Hot Press, published in advance of World Mental Health Day, I quoted the figures. An astonishing 20,000+ people were incarcerated in mental hospitals – or asylums as they were laughably called – in Ireland even as late as the 1960s or early 1970s. Huge numbers died – an average of 11,000 a year for 50 years – while in the care of the State.
That there is – or has been – a desperately serious problem with mental health in Ireland is therefore no new discovery. It has ever been thus. In the past, there was a spine-curdling refusal to acknowledge the awful truth. If a member of the family was grappling with difficulties, the primary concern was not to let the neighbours know.
That attitude was captured unforgettably by Brinsley MacNamara, in The Valley of the Squinting Windows – a novel written in 1918 and set in the fictional village of Garradrimna, and located in the midlands. But in Catholic Ireland – the brutal place that was ushered in when the Free State was established in 1922 – that fictional valley colonised the entire country.
Advertisement
No more.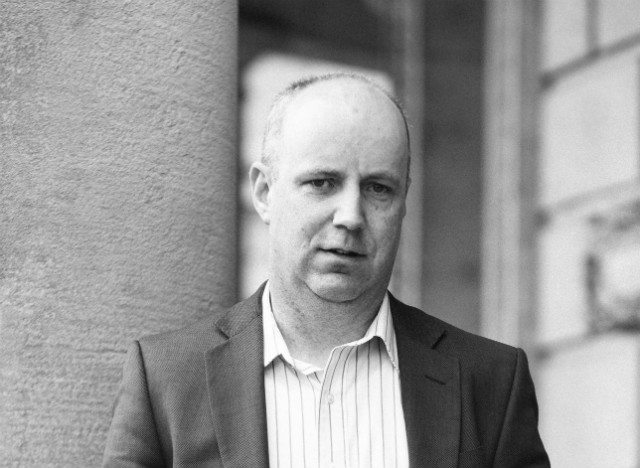 What is different now is this: we have begun to chip away at the cult of omertà. There is much more to be done still, but we have made a start and it is beginning to have the desired effect. The purpose of the Now We're Talking Campaign, in which Hot Press has joined forces with Lyon's Tea and Pieta House, is to lift the silence. It is to break the stigma. It is to say to one and all that if you are experiencing difficulties, then the worst thing to do is to bottle them up. In the past, people thought: "I can't tell anyone because they will think less of me." That kind of potentially self-destructive inhibition is not necessary any more. There is a growing sense that we are all in this together.
Talking is far healthier: not just for the person who is reaching out, but also for those to whom they are talking. We all need to recognise that there are enormous challenges in dealing with the tortuous realities of life in the early part of the 21st century. As the old Bruce Hornsby song goes: "That's just the way it is." But we can make it less bruising, psychologically and emotionally, by showing solidarity and support. By working together to ease the pain and the feeling of alienation.
BRINK OF DISASTER
The challenges are great. They are everywhere. And at official level, the reality is that we are not coping very well. Perhaps that too played a part in Jim Daly's decision to step quietly off the stage. The health system is seldom far from the headlines. The budgets set aside by the Government never seem to be enough. The cost over-runs on the National Children's Hospital will impinge on other plans in the health sector. There are so many vicious circles that the mind aches.
None of this should surprise anyone. Successive governments and Ministers have failed to get to grips with the issues that dog the delivery of a health service, capable of satisfying the demands made by Irish people. That root and branch reform is needed is widely understood. But every which way any reformer tries to turn, they are met head-on by one vested interest or another. Simon Harris has been blamed for whatever the current failings might be. As Minister for Health, he has to carry the can. But every new incumbent who goes in all guns blazing finds that his or her hands are finally tied. The ship of reform runs aground.
Advertisement
It is perhaps emblematic of this creeping sense of impotence too, that the Minister with responsibility for mental health has resigned. It is a brief that must, on occasion at least, have driven him mad. Or, at the very minimum, left him close to despair. Because mental health is treated as being less important than other areas of health care. The shiny new machines of the children's hospital are a bigger priority. No one who has ever tended a sick child could dispute the need for the best possible treatment for children in general. But if you have lived with someone suffering severe mental health issues, you know too that what we offer, most of the time, is desperately inadequate.
That has to change. In reality, the cost of our failure to treat mental health issues with the priority they deserve probably costs as much as a better regime would. But in fairness to all concerned, mental health issues come in all sorts of different guises, and disguises. Some are more intractable than others. There is a huge difference between an illness like paranoid schizophrenia, for example, and the kind of depression experienced by a very significant proportion of the population at one time or another in their lives. Autism is a spectrum: there is a world of difference too between extreme cases and milder ones. Some illnesses of the mind require radical intervention. Others can be managed better, with a greater amount of TLC – whether from others or in the way we live, and care for ourselves.
What we can say for sure is that some of the healing that's required can – indeed must – come from what we do in our everyday lives. It is better to be active. To stay fit and strong. To get out into the clean, clear air. To be involved. To take time to recover. To find ways of putting the things that worry and assail us out of our minds. To show and to share love. To listen to music. Not to be ashamed of the way we are, but to see it as just the start of the rest of the journey.
To listen. And to talk. In a world that seems like it is perpetually on the brink of disaster, when barely a day goes by without our being reminded of just how badly screwed up things can be, and far too often are, it helps enormously to know that we have the friendship and support and love of other people.
That comes through very strongly in the wide variety of contributions to this special Mental Health Issue of Hot Press. The generosity of people sharing their personal experiences of mental health issues is wonderfully impressive and at times enormously moving. There are ideas here aplenty. And all sorts of stories from which we can learn. In the end, what strikes me again and again, reading so many wonderful testimonies, is that it is the kindness and the love that matter most, and that this becomes all the more immediate and inspiring when we break down the insidious old barriers.
The conspiracy of silence is over. Together, we can move to a better place. Now, let's dance…