Good Friday Agreement: Peace means a time and place without terror – or terrorists
Twenty-five years on from the signing of the historic Belfast Agreement, the DUP is still hell-bent on stoppping the clock. But it just doesn't work. The future arrives by the minute. And our job now is to ensure that it truly delivers the peace that the vast majority of people in Northern Ireland – and on the island of Ireland as a whole – want, support and deserve…
Time, according to the Italian theoretical physicist Carlo Rovelli, is an illusion and "reality" is just a complex network of events onto which we project sequences of past, present and future. Everything we assume to be set – time, elevation, orientation – is shaped by where we are observing from.
It's all relative, even Ground Zero.
"We cannot think of a unique time that flows the same everywhere – there are many clocks, each with their own time," he says.
It sounds very post-modern, doesn't it? And of a piece, too, with the raging, Babel-like tumults of the 2020s.
Let's be clear: far from liberating us, as its advocates and propagandists promised, the digital terrain has cut most of the unifying social and cultural ties that had previously connected us, however loosely.
Advertisement
Anything goes now and everything is in contention. We are bombarded with multiple identities, alternative facts, histories denied and fake news. And that's before we've had to seriously contend with the new treacheries that Artificial Intelligence might – and probably will – unleash. Any day now, we will have to.
So why not multiple times and multiple historic speeds?
All this came to mind, attending Sharing Peace, Sharing Futures in the Abbey Theatre, the official Irish celebration marking 25 years of the Good Friday Agreement.
It seems to occupy two quite different times, or senses of time. As Rovelli will tell you, it's all a matter of where you are in your time, and where you're looking from.
American author and investigative journalist Patrick Radden Keefe reminded the Abbey audience of William Faulkner's words: "The past is never dead, it's not even past."
Legacies endure. Poison lurks.
That the numbers who died were small when compared with the toll in Ukraine, or Syria, or Mexico, or any of dozens of ongoing conflicts, doesn't diminish their significance. This was, to borrow a phrase, too close to home.
Advertisement
There was terrible, shocking violence. Appalling crimes were committed. People are still grieving. Thirty years of shredded nerves, of shock and horror, of fear, of intimidation, of bullying, of bloodshed, of kneecappings, can't just be wished away.
A full-on horror show won't be tidied up with a cheesy smile and a grudged acknowledgement that "bad things happened." Even if there is the addendum… "on every side."
Before you forget you have to forgive. And before that there must be honesty and truth. Brutal, vicious wrongs were committed by republicans. By loyalists. By the RUC. By the British army.
But, of course, we can't just stop everything in its tracks either.
While trying to move on, we also have to keep on keeping on, navigating through and beyond past violence towards creating enough shared space and optimism for people to wake in the morning without the deep sense of dread so many felt for years – and years.
That's what the Good Friday Agreement achieved. Many played their part, including Hot Press. We published trenchant criticism of, and we directly challenged, the perpetrators of violence and their apologists. But in parallel we also conducted open, albeit challenging, interviews with leading figures.
In one of these Gerry Adams expressed the view that there could be no military solution (for either side) in the conflict.That may have been the pivotal moment. Certainly, John Hume read it, thought about it, and lifted the phone. The healing had begun.
Advertisement
There were many rivers to cross and many mountains to climb before that chink of light opened into daylight. There were advances and retreats. The patience of all was much tested. To have hewn it from the blood-spattered and unyielding granite of Northern Ireland's politics was a great feat.
DRIFT TO THE CENTRE
To do so its negotiators chose to emphasise what communities have in common, rather than what sets them apart. And they applied one of the key skills of progressive thinking: the ability to live with ambiguity.
We doff our caps to them all.
But Bob Dylan once wrote something highly relevant to moments like this: "The present now will later be past," the great bard sang, "the order is rapidly fading / and the first one now will later be last / for the time's they are a-changin'…"
Advertisement
Ironic, isn't it, that by successfully bringing Sinn Féin and the DUP into the tent, the parties who nurtured the Good Friday Agreement surrendered their own primacy?
And there's a second irony. Sinn Féin is now the largest party in the currently stymied Northern Ireland Assembly; and the party also has the highest poll numbers in the Republic.
To turn those numbers into a win in the next general election, it has been moving steadily towards the centre, to compete for the votes of the key floating voters – many of them middle class and middle-aged parents angry at still having their children either living at home or emigrating in the (often misguided) belief that things are better somewhere else.
In this drift to the centre, they're replicating Fianna Fail's push a century ago, away from violent resistance to the Anglo-Irish Treaty towards purely political action. Is the newly centrist Sinn Féin really the new Fianna Fáil? Is Mary Lou McDonald the new Bertie Ahern?
The rivers of time will tell!
Arts and culture were central to the peace process over the past 25 years and the Abbey event was fittingly rich in artistry. Nothing equals the power of music and art in expressing – and hopefully releasing – the grief and longing.
Gail McConnell is a poet and academic. She told the Abbey audience that she was 17 when the referendums were held on the Belfast Agreement. She didn't have a vote then – but she was clear about the importance of what was on the table. "I would have voted Yes," she said, "in the knowledge I would be voting for the early release of one of my father's murderers."
Advertisement
Her father was a prison officer. Her contribution was softly spoken but extraordinarily powerful.
She pointed out that young people have been left to contend with the conflict's intergenerational trauma. Politicians elected to govern owe them so much, she said, but Stormont hasn't been in session for seven of those years.
It is, as sensible people all agree, long past time for the Assembly to reassemble itself. The Windsor Framework opens the door, but the DUP have refused to cross the threshold. The DUP were opposed to the Good Friday Agreement. Would they really have preferred things to have gone on as they were? And yet they are at the same game again, acting as spoilsports when the emphasis should be on building a better future for everyone in Northern Ireland, and on this island as a whole.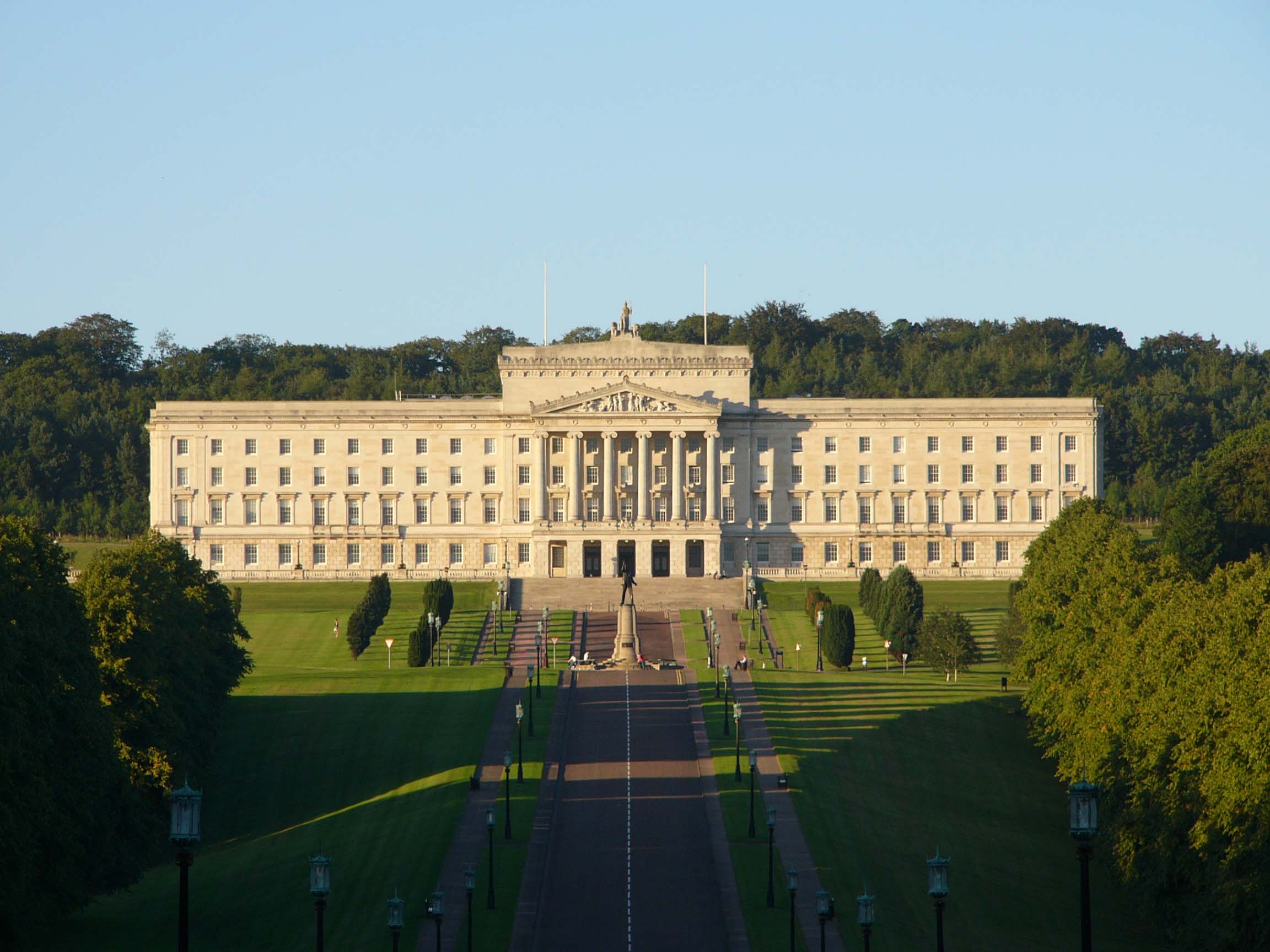 That is the bigger prize towards which we should be striving. True peace is deeper and more profound than a cessation of violence, most welcome as that was and remains.
Peace means a time and space and place without terrors or terrorists; without stress and turmoil and intimidation; when and where we have the freedom to know and to enjoy the simplest, most personal pleasures. Or the cosmic ones that might just come along if we embrace our collective sense of wonder.
CONEY ISLAND
Advertisement
In his beautiful, wistful 'Coney Island', from 1989, Van Morrison evokes a day trip around east County Down, birdwatching, taking photographs and snacking, a day spent fully alive in the moment: a day of quiet joy and love.
There are moments when the times and tides conspire – and everything feels in perfect balance.
Isn't that peace? Or better still, isn't that the kind of peace we'd all like to experience.
Like in that moment when we turn to our other and ask…
"Wouldn't it be great if it could be like this all the time?"
And the only conceivable ansewer is: "Yes. It would."
Read Niall Stokes' reflections on the 25th anniversary of the Good Friday Agreement in this month's The Message here.
Advertisement