Mark O'Halloran's first play in nearly a decade played at Dublin Theatre Festival this year.
When the lights came up suddenly in The Project Arts Centre during my first live theatre experience since lockdown, I was not expecting to see two strangers unclothed on opposite sides of a double bed. THISISPOPBABY's Conversations After Sex quickly shattered all of my expectations, proving that theatre still has the ability to break boundaries.
The play not only achieves this as a result of sudden on-stage nudity, but also through complex stories of honesty and vulnerability.
In multi-award winning writer Mark O'Halloran's first play since Trade (Best New Play, Irish Theatre Awards 2011), he explores how having sex allows strangers to gently reveal details of their lives in intimate and emotional ways, painting a clear picture of casual sex in modern-day Ireland.
The plot follows the fantastic Kate Stanley Brennan's everyday woman through a string of different sexual encounters over the course of a year and the profound discoveries and connections she makes throughout.
The woman's different lovers are all played by skillful Fionn Ó Loingsigh, who creates subtle but distinct voices for this interchangeable cast of characters, from a Northern accent and a cockney lilt to a Brazilian intonation, all while putting on and taking off the same costume.
Advertisement
Loingsigh does a masterful job bringing depth to these men as the scenes progress. A conceited philanderer who gives his fiancee chlamydia. A Brazilian man. who feels his life in Ireland is on pause. A spurned country lad. An enthusiastic young buck. A drinker whose mother is dying.
The quick, episodic structure of the show, accompanied by subtitles to give us a time and place (City Centre Flat, Early March, Night; or Her Place, Early May, Evening) forces audience members to lean in with laser focus in order to keep track of every intricate detail. This leads to a viewing experience that leaves audience members rejuvenated and alive, despite sitting in the dark for 90 minutes.
Sarah Bacon's simplistic set design with a bedroom centre stage and a sitting room and kitchen on either side works perfectly for the script's needs, especially for moments between the woman and her sister, expertly played by Niamh McCann, whose actions are the only ones in the whole play that exist outside the bedroom.
Despite the title, these complex characters talk about more than just sex; the death of one man's sick mother, ramblings about ex-girlfriends, a conversation on micro-dosing, and a moment with a melodica, with occasional glimpses into grips of violence.
And their relationships are complex, full of social awkwardness, sweet conversations, cringing ignorance, defensive jabs, flirty yearnings, and the silence of people processing each others' lives.
Advertisement
Throughout the show, we see how this woman is affected greatly by the people she meets, discovering men with this same deep need for connection as she heals from a painful past relationship that's left her frozen in time."When he died, everything went with him, except for me. I was left behind. And for what?"
Through the direction of Tom Creed, these actors are able to shift quickly between time and place effortlessly. They jump from breathtaking scenes of intimacy that linger, to wild, drugged dance parties with an elegant fluidity - despite the stop-and-start nature of the piece.
Audience members watched the walls of these characters go up and come down constantly between scenes, putting them on a rollercoaster of emotions that mimics the toils of life seamlessly.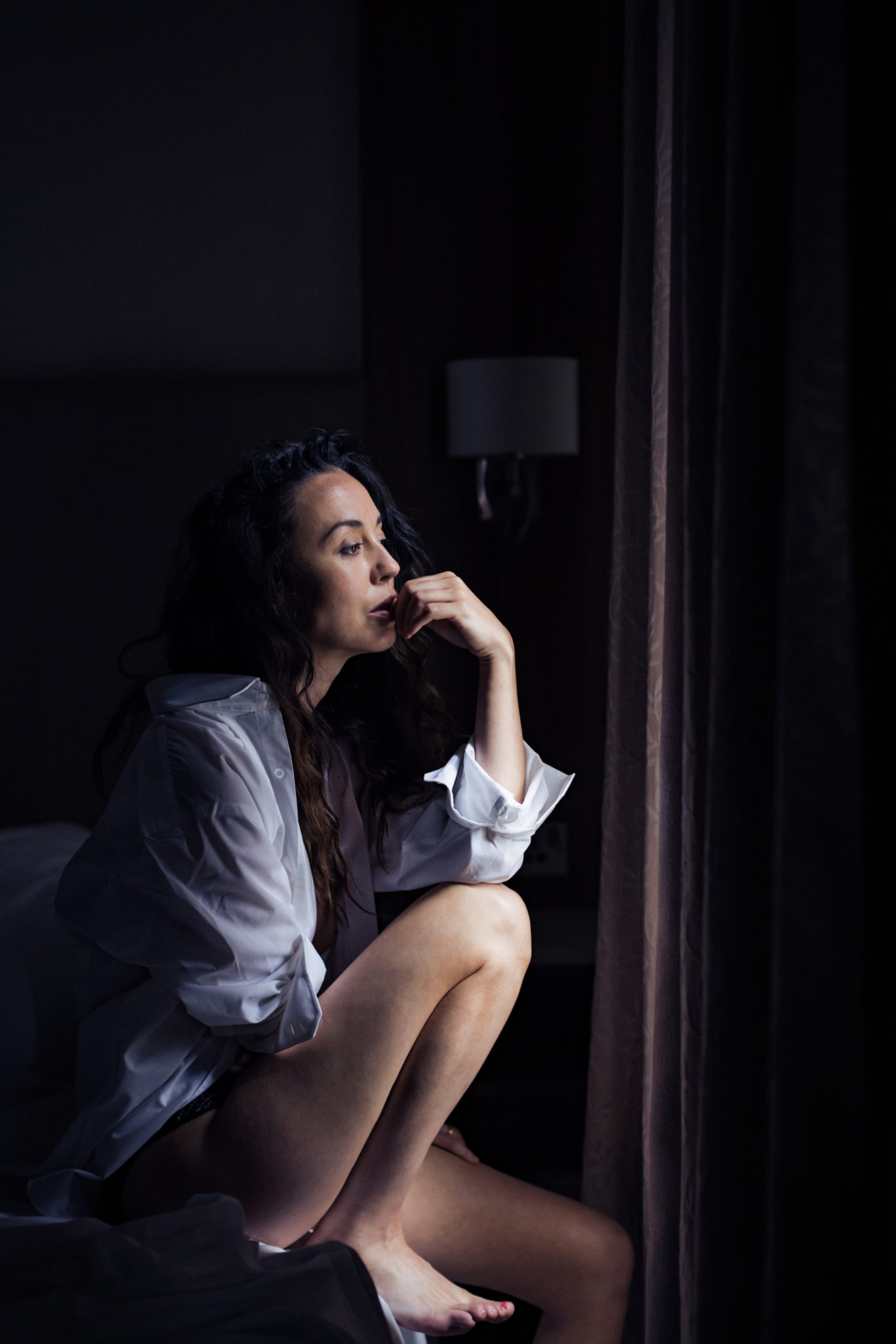 Through his raw, extraordinary script full of humour and sadness alike, Mark O'Halloran reminds us of what it means to be human, to be intimate and to care about someone else, no matter the circumstance. At the end, we learn there is no end to healing and that everyone processes grief and emotions differently. Among the wreckage, we find each other.
Although the Dublin Theatre Festival has completed for the year, you can view upcoming productions at The Project Arts Centre here.