Whether you're leaving school, graduating college, or looking for a change after some lockdown-inspired reflection, there's a dazzling variety of career paths on offer in Ireland and beyond...
Once considered as solid as a life sentence, career paths have changed remarkably in recent years – with many of us likely to have several different jobs during our lifetime. In an ever-changing world, adaptability and flexibility are some of the most important skills we can have in our arsenal.
As we all know, shakily filling out our CAO forms as wide-eyed 17-year-olds doesn't necessarily set our futures in stone. In fact, the journey to a happy, fulfilling career can be one with plenty of twists and turns – some less expected than others. That's why it's important to remain open to the possibilities and opportunities that surround us, whether that's through Further Education, reskilling, or a 180-degree career shift.
For many people, lockdown provided almost too much time for reflection. Many have come out the other side with a whole new perspective on life, as they aim to prioritise passions that they'd previously neglected. Others had to consider new ways to make a living, as their sector took a heavy hit during the pandemic.
As a result, changing professions has become a global trend, which some international commentators are dubbing 'The Great Resignation'.
Despite the uncertainty and chaos of the past 19 months, jobseekers are currently in a surprisingly positive position, as the numbers of vacancies in most sectors across the country have soared higher than pre-pandemic levels. Some of the areas with increased vacancies include construction, architecture, tourism, travel, property and sales.
While many feared the pandemic would result in a negative long-term impact on jobs and livelihoods, the Central Bank have recently predicted that the economy could return to pre-pandemic levels before the end of the year. They also reckon that the post-Covid surge in the economy could generate around 160,000 additional jobs over the next two years.
Clearly, there are plenty of reasons why setting off on a new career path is looking like an increasingly enticing prospect to many people. So what are some of the first steps you can take, in setting out on this journey?
Research
Before you rush into a new career, it's crucial to do some research first. Find out what sectors have experienced growth recently, and what sectors are currently on the lookout for new workers. As recruitment consultancy Celtic Careers has recently noted, an understanding of which industry skills are on the rise, and what type of candidate is in demand, is of vital importance. It's great to follow your passions, but it also helps to have your wits about you when setting off on this new path. Many skills are in high demand right now, so ensuring you're taking smart steps from the outset will pay off in the long run. During this stage, keeping an open mind and embracing flexibility will also work in your favour.
Of course, it's equally important to recognise that some of the sectors that took the hardest hit during the pandemic will be making a comeback over the months ahead. Although their recovery could be slower than other industries, getting your foot in the door now, while there's many vacancies on offer, could be a great first step.
Further Education & Reskilling
Whether you've been working in a different industry, or have just left school, Further Education, reskilling and skill strengthening can open up countless new doors for you – no matter what career you're interested in pursuing.
Despite the challenges of the pandemic for people in the live music and entertainment industry, the ongoing reopening of the sector has resulted in increased opportunities for those interested in a career in music or sound.
Bray Institute of Further Education (BIFE) has a wide range of courses to suit all levels of experience – including certificates and diplomas in areas like Music Production, Music Performance, Sound Engineering and DJ Techniques.
Again, research is key when you're looking into Further Education courses.
Apprenticeships
A great way to gain practical, real-world experience is through apprenticeships, which also allow you to get paid for your work. Although many people presume that apprenticeships are male-oriented, and based only in construction, there are plenty of other options, spanning several sectors, for people interested in on-the-job training.
For example, Ibec's Laboratory Apprenticeships can be a great option for those interested in maths and science. Open to school leavers, Level 5 or Level 6 graduates with relevant experience, and mature students, the programme can open up doors in areas like biopharma, chemical manufacturing, medical devices and diagnostics, food and drink, and analytical testing laboratories.
Although people from all walks of life can enter apprenticeships, they can be a crucial pathway for people who aren't interested in a traditional college education.
Graduate programmes
For many people, graduate programmes can be a crucial step on their career path. Available in a variety of different areas, with world-renowned companies, these programmes not only provide graduates with the necessary skills and experience when setting off on their careers, but can also help to build up their confidence and contacts in the sector of their choice. Ultimately, these companies are investing in your potential.
The Jameson International Graduate Programme offers people the opportunity to kick-start their career in marketing on a global stage. The programme consists of an initial 13-month contract, with the opportunity to gain international experience and opportunities for career progression. As part of the programme, graduates get to travel abroad to build brand awareness for the renowned Irish whiskey with consumers, bartenders and influencers in various countries.
Take the leap
Clearly, there's no shortage of incredible opportunities out there – with something to suit everyone, no matter what sector you're interested in pursuing. No matter what stage of your life you currently find yourself in, it's never too late to take the leap, and unlock all the talent and potential you have to offer.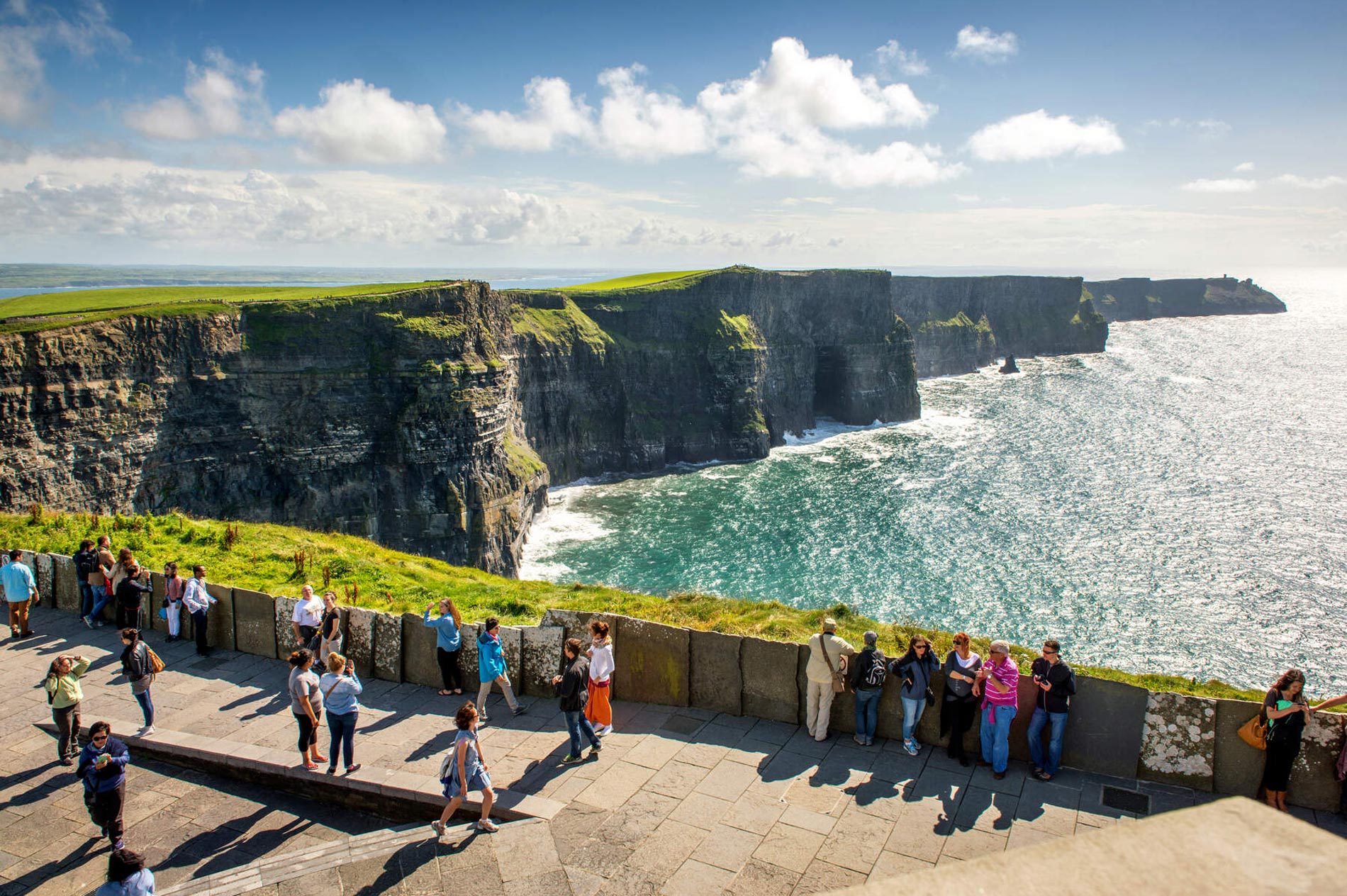 Fáilte Ireland: Exciting Career Paths In Tourism & Hospitality
Covid-19 may have wreaked havoc on tourism across the world, but the sector is ready to make its triumphant comeback. In fact, the demand to explore and discover has never been so great. That's why now is a hugely exciting time to explore the diverse range of career opportunities available.
Fáilte Ireland's TourismCareers.ie website offers eye-opening insights into the variety of courses and careers that exist in tourism – with over 100 live jobs, 80 careers, 223 courses in Further & Higher Education, and several apprenticeships currently on offer across the site.
Ireland is famous for its incredible tourism experience, and the tourism industry is critically important to every region in the country.
A career in tourism includes everything from front-line, operational and management roles, through to specialist skills such as business development, finance, digital media and marketing. What's unique about tourism is the fact that it's an energetic, entrepreneurial and people-focused industry – and one in which you can work in any part of the country and across the world. Being able to speak Irish or a foreign language can also open up even more exciting opportunities.
There's a wide variety of courses available in the tourism & hospitality sector. These courses are offered at different levels, depending on the amount of skills or knowledge required for the job. On the TourismCareers.ie website, there are listings for courses based all across the country – including Aviation Management, Advanced Outdoor Activity Instructor, Adventure Tourism, Airline & Travel Industry Studies, Arts Events Management, Bar Supervision, Beverage Industry Management, Brewing and Distilling, Business Studies in International Hotel Management, Regional Tour Guide, Visitor Attraction Management, and much more.
You'll also find information about the variety of live jobs available in the industry – many of which could set you up with skills that will open up endless opportunities for your future. As the country reopens, a career in tourism offers a chance to play your part at the heart of the action, where no day is ever the same as the last...
• For more information about the opportunities for jobs, courses, careers and more, visit TourismCareers.ie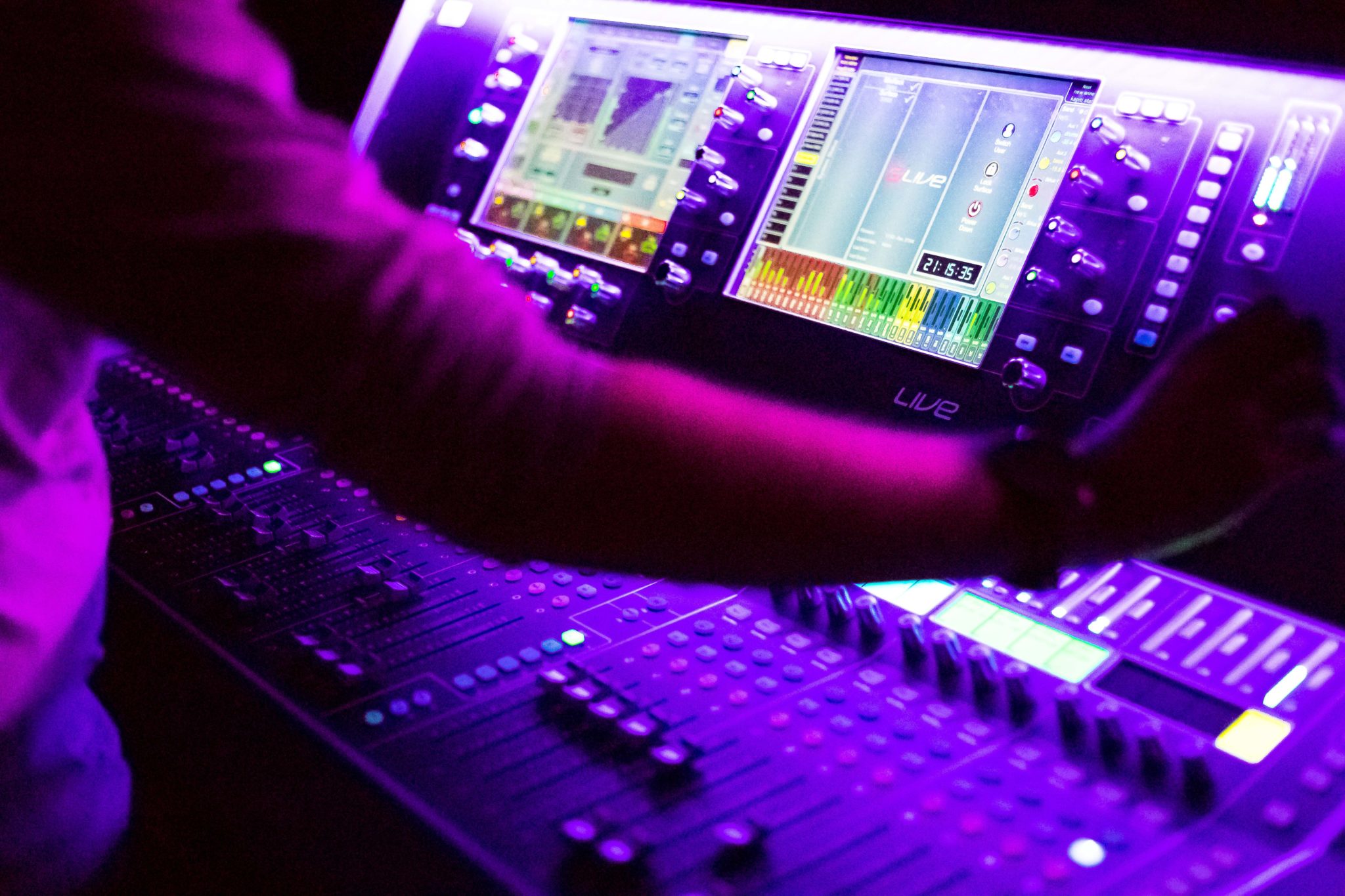 Bray Institute of Further Education: Your First Step Towards A Career Dedicated To Sound
If you're considering exploring a career in music or sound, a great place to get your foot in the door and learn all the necessary skills is Bray Institute of Further Education (BIFE).
Located on the Dublin-Wicklow border in Bray, the college has a diverse range of courses to suit all levels of experience – whether you're coming straight from school, or are interested in reskilling. Over the last 20 years, BIFE has worked hard to ensure that every student's needs and ambitions can be met, with inspiring industry professional staff guiding students every step of the way.
There are numerous aspects of the music and live entertainment industry that BIFE offers certificates and diplomas in – including Music Production, Music Performance, Sound Engineering, and Traditional Irish and Folk Music Performance.
Hot Press readers will also be interested in BIFE's groundbreaking DJ Techniques & Music Production course, which is the first of its kind in Ireland – covering DJ performance techniques, music production techniques, marketing and promotion in the music industry. The course coordinator for the one-year diploma programme is acclaimed Irish DJ and producer Doug Cooney, while the likes of Matthew Flanagan (DeFeKT) have graduated from the course.
Students will have access to BIFE's state-of-the-art facilities, including a professional recording studio (integrated analogue/digital control room and separate live room), a computer lab with 20 Digital Audio Workstations, a radio production booth and multiple custom DJ booths (vinyl and digital).
Each course is led by dedicated lecturers, specialised in their subject areas, including sound design & synthesis, instrument technique, and music theory.
• To find out more about the modules and courses available, go to BIFE.ie – or go to one of their Open Days to get a tour of the studios, play with the tech, and chat to the lecturers and students.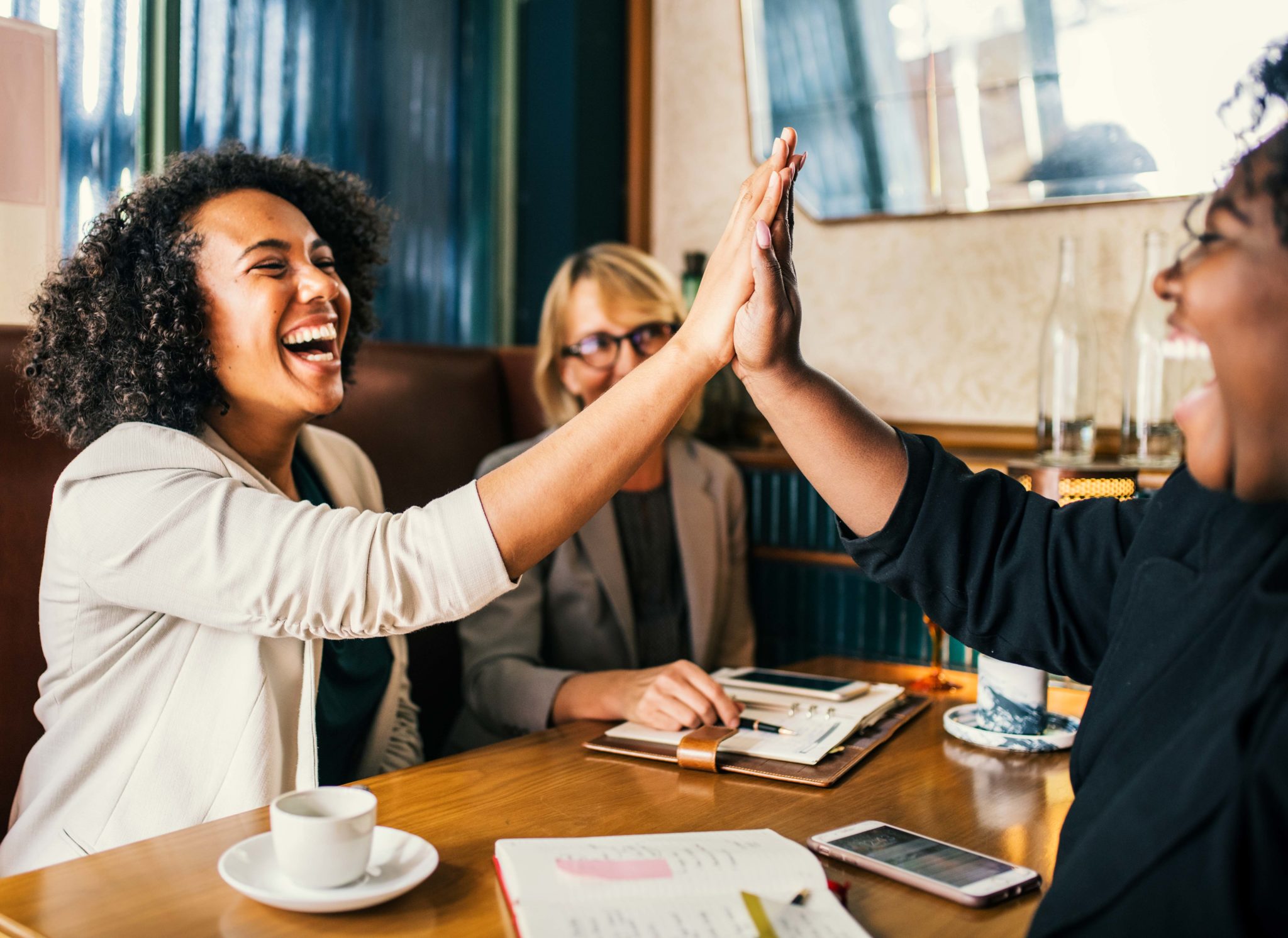 Celtic Careers
Whether you're a recent graduate, or someone who's seeking a career change, the forecast for a broad recovery looks bright – with many job opportunities on offer.
In fact, despite an uncertain couple of years, the Irish labour market remains buoyant. Most industries have shown resilience, with a noticeable demand and increase in vacancies across key sectors during the last two quarters.
The pandemic disrupted many career decisions, and while some people reassessed plans to work abroad, many others found themselves out of work.
But if people have learnt anything from the past 20 months, it's how to bend, but not break. The unprecedented ambiguity and the stress experienced is understandable, as is hesitation – but now is the time to get back on track.
Although sustaining flexibility can be mentally jarring and emotionally draining, it's a skill in high demand as we turn away from this turbulent time in global history.
An understanding of which industry skills are on the rise and what type of candidate is in demand is equally crucial – which is where Celtic Careers come in.
The recruitment consultancy partners with clients who require candidates with a broad range of skills, in areas like administration, customer service, accountancy and finance, sales and marketing, human resources, logistics and supply chain for their temporary, contract and permanent roles.
Since 1999, Celtic Careers has been providing recruitment solutions to over 3,000 businesses across Ireland – with their highly skilled consultants delivering a professional, honest and customer-driven service to candidates and clients.
• For more information see celticcareers.ie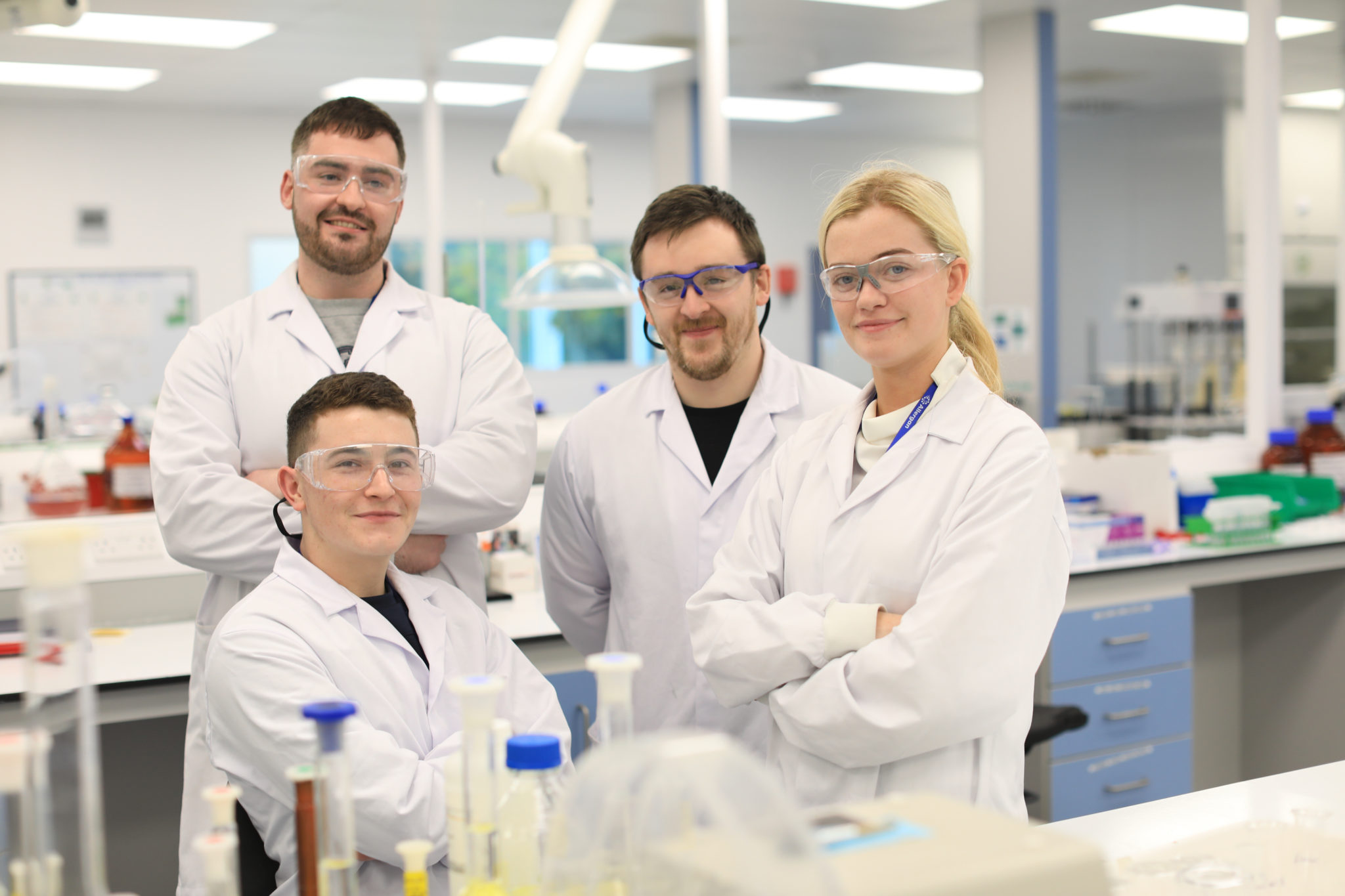 Ibec: New Opportunities As Biopharma Continues To Grow In Ireland
As Ireland's largest lobby and business representative group, Ibec has seen the strong growth in the biopharmaceutical manufacturing sector in this country first-hand. In fact, despite the many challenges of the past year, the sector has continued to see strong investment.
Ireland is a leading global location for biopharma, pharma and chemical product manufacturing – with all of the Top 10 global biopharmaceutical companies having a facility in Ireland. Ireland is also the third largest exporter of pharmaceuticals globally. The sector employs 60,000 people directly and indirectly in companies that provide services to the biopharmachem sector, and 57% of the employees are third level graduates.
The sector is looking for skills across the board – from production to quality, engineering, validation, regulatory affairs, environment, and health and safety. BioPharmaChem Ireland has noted a high demand for engineering and quality skills in the biopharma sector, particularly for process engineers and chemical engineers.
The sector is constantly changing, and the rate of change has never been faster. The rise of automation and artificial intelligence (AI) has brought new opportunities – and with those, strong technical and IT skills are required. But one thing remains constant, and that's business skills, including problem solving, team building, presentation, and communication skills.
Due to the global shortage of a skilled and experienced biopharma workforce, there are several excellent opportunities for those interested in entering the sector – both nationally and internationally. As well as an increased number of graduate programmes on offer, the Laboratory Apprenticeship programme creates an exciting new career pathway into the sector, while also offering apprentices a unique 'earn while you learn' experience
• For more information, see ibec.ie and laboratoryapprenticeships.ie