More info and reveals about the RTÉ 2FM Rising Stage, Music Trail West, IMRO Other Room and more have arrived.
Other Voices Festival has released a new wave of additions to their lineup including the unveiling of the RTÉ 2FM Rising Stage, which will feature the talents of Somebody's Child, Fehdah and Vulpynes. The festival, hosted in Dingle from 29 November to 1 December, is set to be jam-packed with music performances and various events.
The IMRO Other Room will be held in Paul Geaney's Yard and will feature performances from Wicklow songwriter Anna Mieke, indie singer-songwriter A. Smyth, experimental folk artist Junior Brother and noise-pop sextet Thumper. In addition, Other Voices has just announced Waterford hip-hop artist Alex Gough as this year's IMRO Open Call Artist. The IMRO Other Room is an open gig to all Music Trail Wristband holders.
Other Voices has also revealed the Music Trail West, which takes festival-goers beyond the streets of Dingle on Sunday, 1 December to enjoy off-the-beaten-track performances in various locations around the Dingle Peninsula. As part of this "musical mystery tour," artists remain a mystery until passengers reach each stop. The tour includes five surprise performances at five unique venues. Lunch is included in addition to bus fare for the day, all priced at €25. Only 100 tickets will be available through Kennedy Coaches festival folks for this hot-ticket item.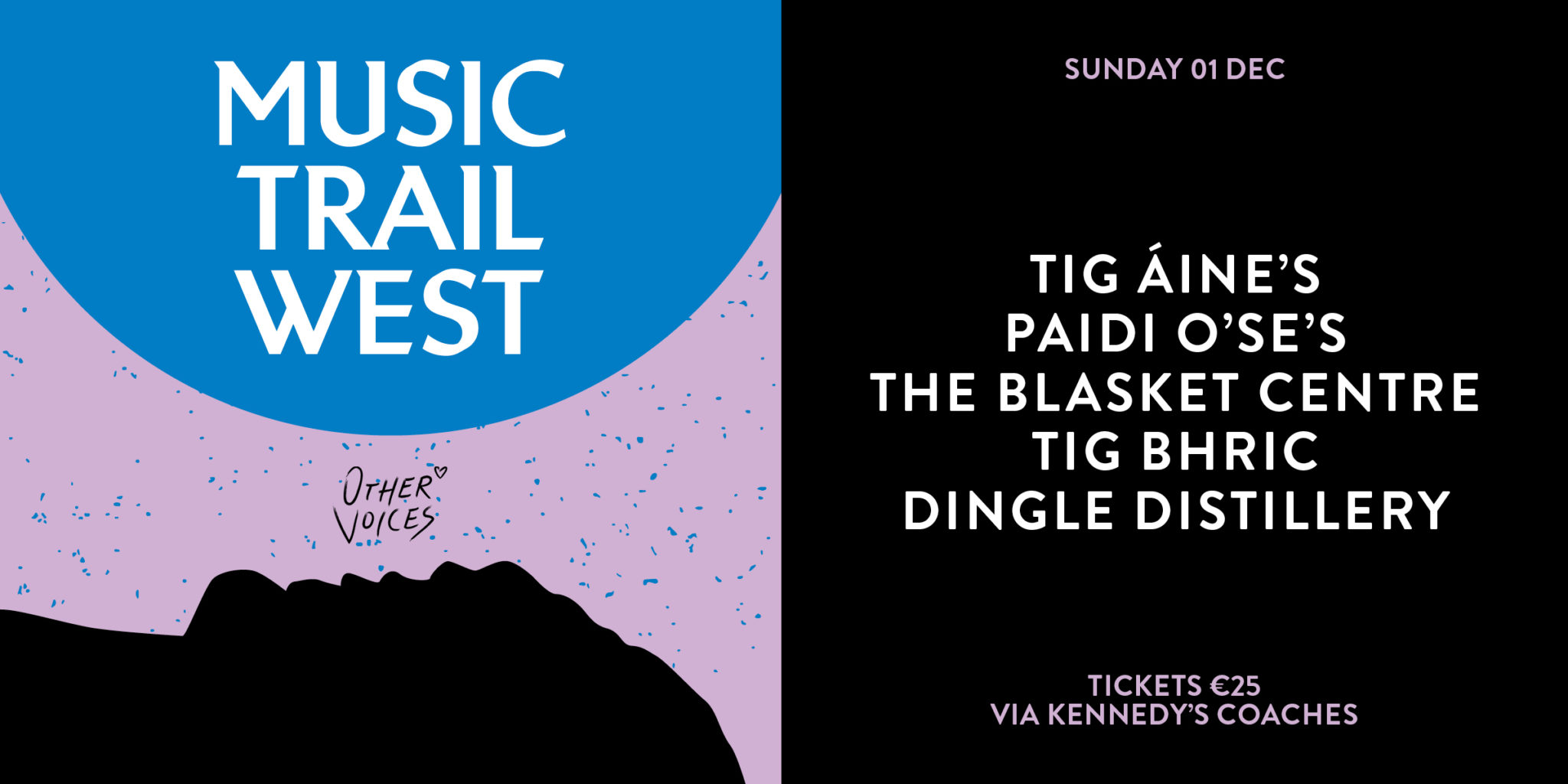 Advertisement
Our Coasts, Our Voices is a new addition to this year's festival that will take place in the Dingle Courthouse on Saturday, 30 November. The event will bring a host of workshops, games and discussions. One workshop features Rusangango Family rapper God Knows alongside fellow Limerick-based rapper, singer and poet Denise Chaila. Other discussions feature Ri Galway, Martha Farrell, John Breen, Denise Vickers and Manchan Magan.
Lastly, Other Voices has revealed that they are collaborating with Hens Teeth Studio again for year three of the late-night club night After Dark. Supported by Red Bull, After Dark will make its return to The Hillgrove. Other Voices are working with Algorithm to bring an immersive, tune-filled event across two rooms. Tier 2 tickets run for €15 and are available at eventbrite.ie.
For tickets and more information about Other Voices 2019, see their website and check out our previous coverage of the festival.