They don't care much for political correctness but, like a certain other Dublin band before them, VERSATILE are soundtracking their generation. No blushes, least of all STUART CLARK's, are spared as they talk about their riotous rise – and toss a few grenades back at their critics.
A bunch of wide-eyed, but not in the least bit innocent, Dubliners whose music perfectly captures the time and the place they've grown up in.
Forty-years ago Hot Press were saying those sorts of things about U2. The description applies just as perfectly now to Versatile, the Ringsend rap crew whose tunes and videos, 'We Sell Brown', 'Ketamine', 'Dublin City G's', 'Whopper Trips' and 'Mad Scene' among them, routinely rack up two million-plus streams and views.
Live, they drew one of the biggest crowds this year at Electric Picnic and have just sold-out their 5,000-capacity Cork Live At The Marquee gig next summer in under an hour.
Despite minimal radio airplay – lyrics like, "I'd love to thank all the smackheads on Abbey Street / For paying for the fresh Lacoste that are on my feet / I sold you brown, then you lost all your fuckin' teeth" and "I've got me self a fat mot who truly loves me / Always sucks me balls and makes me cups o tea / Never wants a lick-out 'cause fuck eating out her gee" would do that – they're also rapidly selling-out a run of UK gigs in February and have been receiving lots of online love from the US, Australia, Holland and Zimbabwe. Allegedly.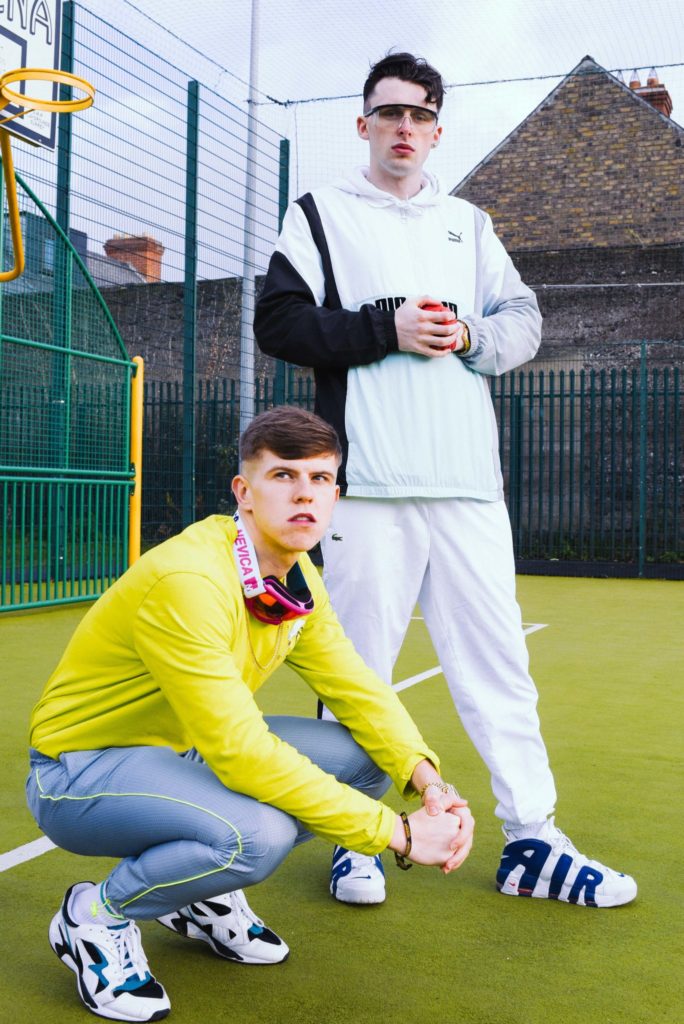 Advertisement
High time then to check in with Eskimo Supreme (Alex to his parents, Mr. & Mrs. Sheehan), Casper (it says Casey Walsh on his birth cert) and Evan Kennedy (the band's very own alter ego-less Sir George Martin/Timbaland), who are gathered before us in the Hot Press meeting-room.
The first thing you notice about Versatile is the closeness of the trio as they complete each other's sentences and constantly exchange knowing grins.
"My Mam owns a crèche and Casper went to it, so we've known each other since we were babbas," Eskimo recalls. "We were good mates when we were six or seven. I bullied all the other kids, but not Cas 'cause he drew these deadly dinosaurs. Then we went to different schools and didn't see each other properly for years. I used to skateboard, but gave up when I was 14 and started hanging around with these guys who turned out to be friends of Cas', so we got reintroduced that way."
The intervening years had seen their respective passions for bullying and Triassic-Jurassic reptiles being replaced by a mutual love of music.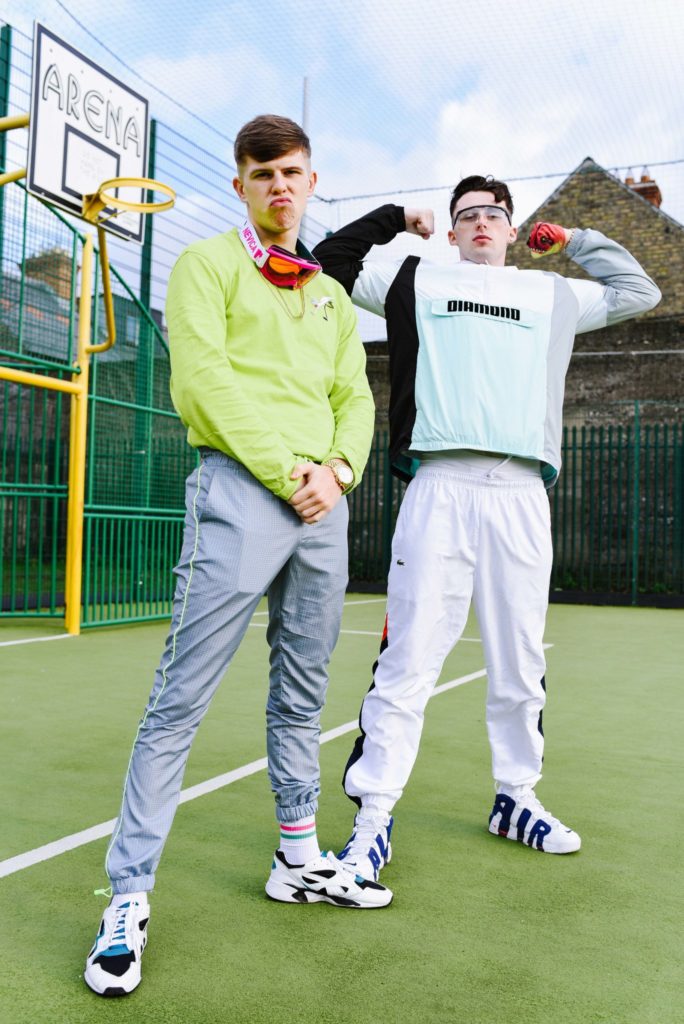 "I'm a big Freddie Mercury fan," Casper enthuses. "I went to see Bohemian Rhapsody the other day. Rami Malek's good but I think they should have stuck with Sacha Baron Cohen who's so physically like him, and the original idea of it being a darker account of Freddie's life. It's too sanitised."
It wasn't Queen, though, that popped Cas's record-buying cherry.
Advertisement
"No, mine was fucking Green Day's American Idiot."
"My brother had the The Best Of Blur with the cartoon drawing of the four of them on the front, so I had a bit of a Britpop phase," Eskimo confesses. "Another of my favourite albums as a kid was Michael Jackson's Off The Wall, which I beat into again recently when me Mam bought it on CD so we'd have some decent tunes to listen to when we go for spins together in the car. It's an unbelievable record."
An even bigger surprise awaits those who imagine Eskimo sat in his Southside crib, blunt between bejeweled fingers, chain listening to Fiddy, Snoop and Yeezy.
"Christy Moore's 'Black Is The Colour' is a fucking tune!" he enthuses. "I love Christy Dignam too, he's the man!"
Messrs. Moore and Dignam both being on the list of singers Michael Jackson discovered, and wanted to work with, when he spent the summer of 2006 holed up in Westmeath's Grouse Lodge Studios.
"Fuck off!?" Cas splutters incredulously. "Really? Michael Jackson and the two Christys? In Westmeath? That would've been some fucking record."
The second thing you notice about Versatile is their spectacular inability to stick to the subject. They've me to deal with today, though, so let's get back to Eskimo and Cas' teary teenage reunion. Making music, it transpires, wasn't the first thing on their 14-year-old minds.
Advertisement
"I was dead set on becoming an actor," Casper reveals. "I thought it was lethal getting into different characters and everything. I used to be in the bleedin' National Performing Arts School when I was younger and did the fucking Wizard Of Oz!"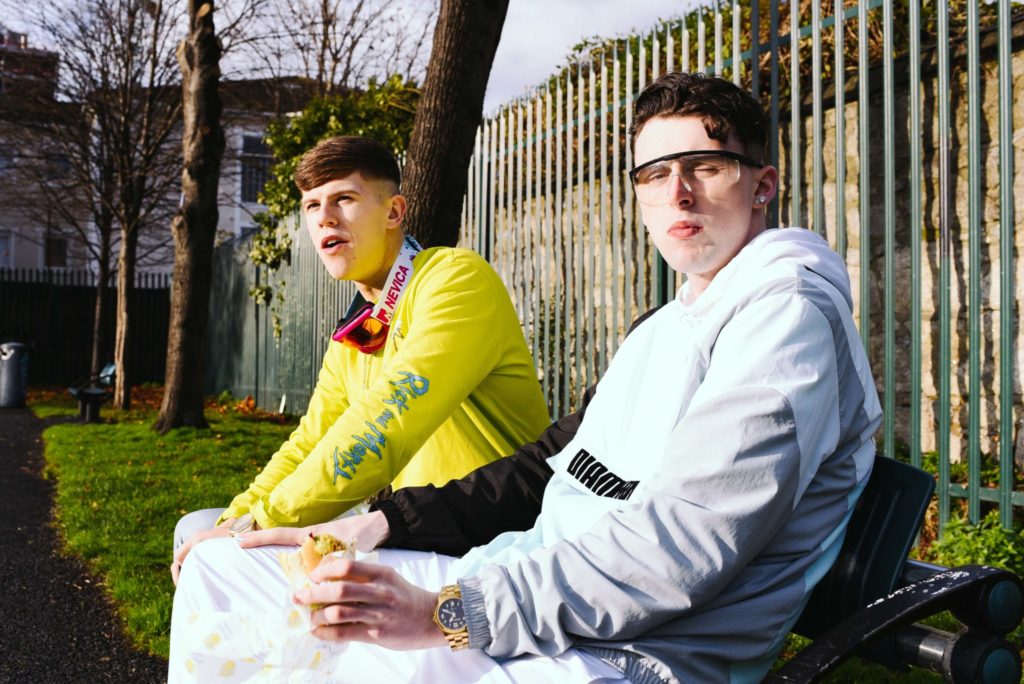 "And I wanted to be a director; still kinda do," says Eskimo who studied film at Ballyfermot College.
"Ballyfermot was deadly," he resumes. "I met some really good people there, like James Clarke who did the cinematography for our 'Ketamine' video. We made a short film, Black Coffee, in April, which has made it into two festivals so far. I'll probably put it onto my Vimeo after we've submitted it to a few more places."
Asked to name their favourite directors, Eskimo shoots back, "Stanley Kubrick, Quentin Tarantino; love 'em!" while Cas goes for, "Wes Anderson. He's fucking phenomenal!"
Pausing for a moment and putting on his serious face – he does have one – Eskimo proffers: "You go looking for Irish porn but there isn't any. That might be something I want to tap into down the line. Some porn is very well shot."
Would they consider following in Liam Howlett and Robert '3D' Del Naja's footsteps – we refer you to 1999's sci-porno classic, The Uranus Experiment – and soundtrack a skin flick?
Advertisement
"Only if the acting was up to par," Casper says. "You don't want to be working with shite actors and actresses. You'd want to make sure it's a serious production."
Would he go a step further and actually appear in a porno?
"I'd need to consider the motivation of my character…"
If you were beginning to think that the lads drifted rather than hurtled into music, you'd be right.
"It was more of a hobby when we started off," Casper nods. "I never thought we could go anywhere with the music because nobody in Ireland ever did if they were doing rap. Nothing really happened for three years – we'd drop a video from time to time – but then in 2017 it started going mental online."
Crowd funding being for wusses, the lads raised the money needed to purchase a mic and recording software the good old-fashioned Ringsend way.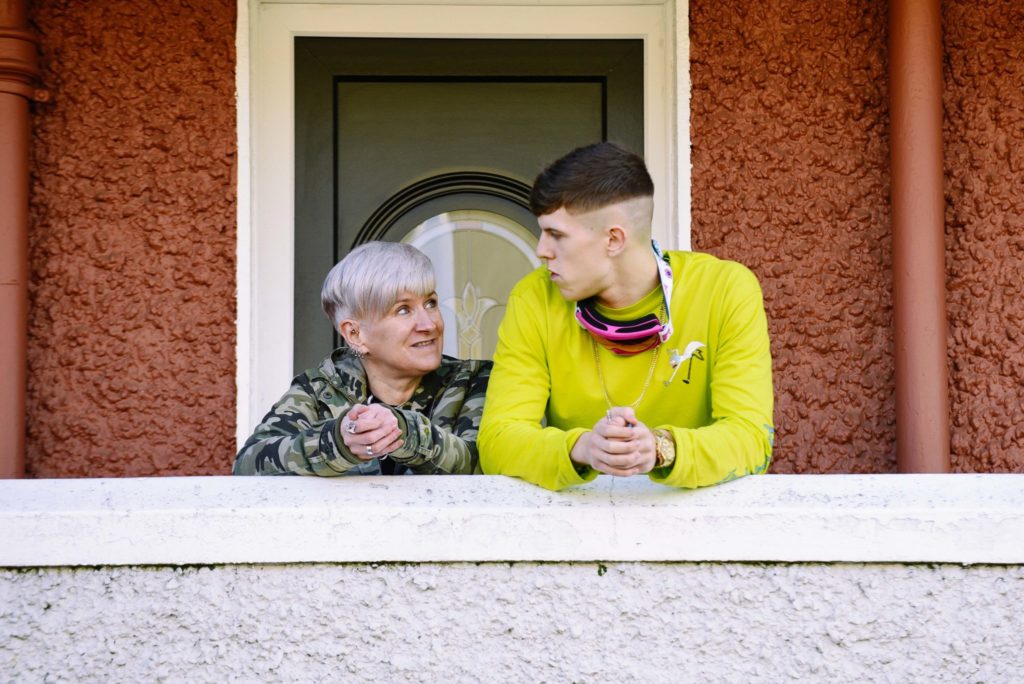 Advertisement
"I was holding boxes of heroin for the local dealer to get a few quid," Eskimo deadpans. "Cas would come with me to drop the gear off to the punters."
First song penned – it was called 'The Emergency' and was, Eskimo readily admits, "pure shite" – you'd have thought they'd have gone for a name like Southside K-Hole Muthafuckaz, but no, politeness prevailed.
"I'd never heard the word 'Versatile' before and thought it sounded lethal, so we called ourselves that," Casper explains. "Then we were like, 'It's a bit shit,' but when we started playing festivals and saw our names on the line-ups we changed our minds again and thought, 'That's fresh!'"
Brown trousers were donned for their first gig, which took place in May 2017 in the Grand Social, a Northside venue more commonly associated with Marshall stacks and wailing guitars.
"We were shitting ourselves," Casper recalls, "but the place was rammed with not just our mates but people we didn't know, which was a big shock because we didn't think we had 'fans' at that point. We did the video shoot there for 'Ketamine'. That song changed fucking everything, so the Grand Social show will always be special."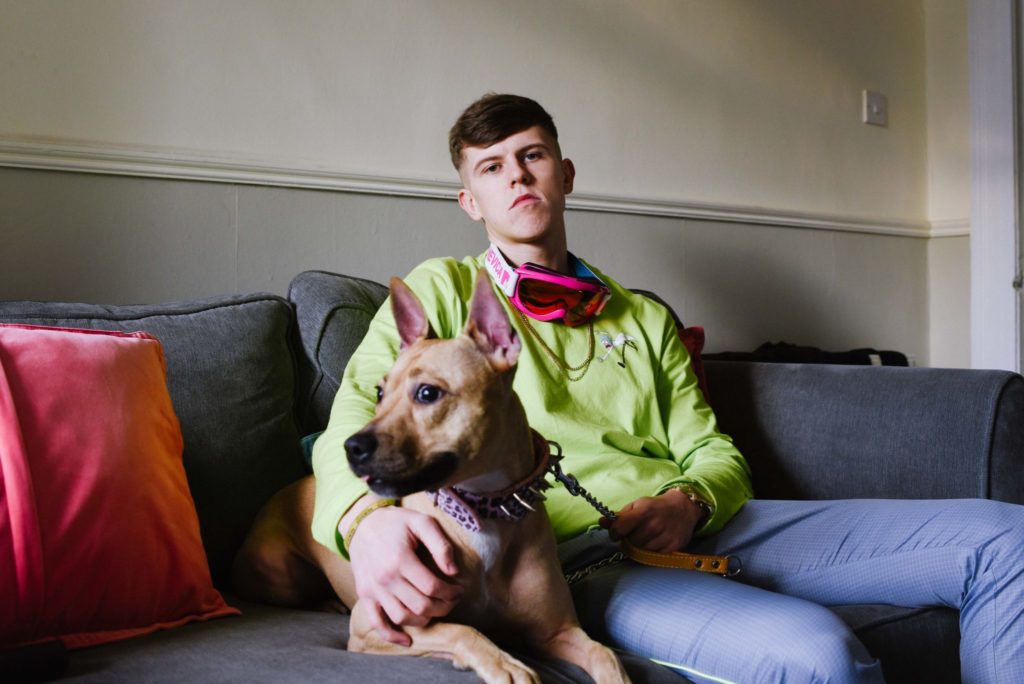 Fast forward twelve months and Versatile were on the same Life Festival 2018 bill in Westmeath (now officially the danciest county in Ireland) as Fatboy Slim, Armand Van Helden and Bugzy Malone.
Advertisement
"We were expecting fucking no one to turn up, and then over the hill came 4,000 people on a Sunday morning to look at us play," Cas grins. "We used to have a few drinks before the shows to loosen us up, but since it got serious we've stopped drinking completely before gigs. We do it sober now, it's grand. They're good nerves to have.
"We had a great fucking time too at Longitude where we were on at six or seven in the evening. We couldn't get over how hip hop it was this year. Proper big people played it. Conor McGregor and all were backstage. We already knew of each other so we went up and had a chat."
Like The Notorious, Cas is a dab hand, leg and foot at the old martial arts.
"I started out doing Taekwondo and Thai boxing," he explains. "I fought in some bleedin' barnyard down in Limerick; it was mad. My previous fights have been amateur, but I've been doing it fucking long enough now to go pro. Coming up to fights you have to be training five days a week, which I haven't had time for with all this taking off. I'll go back and maybe do it next year."
Seeing Versatile at Electric Picnic reminded me of when the Beastie Boys first pitched up, all mouths blazing, on this side of the Atlantic with their 20-foot-tall hydraulic penis and got the full-on moral outrage treatment from The Daily Mirror for mocking disabled kids.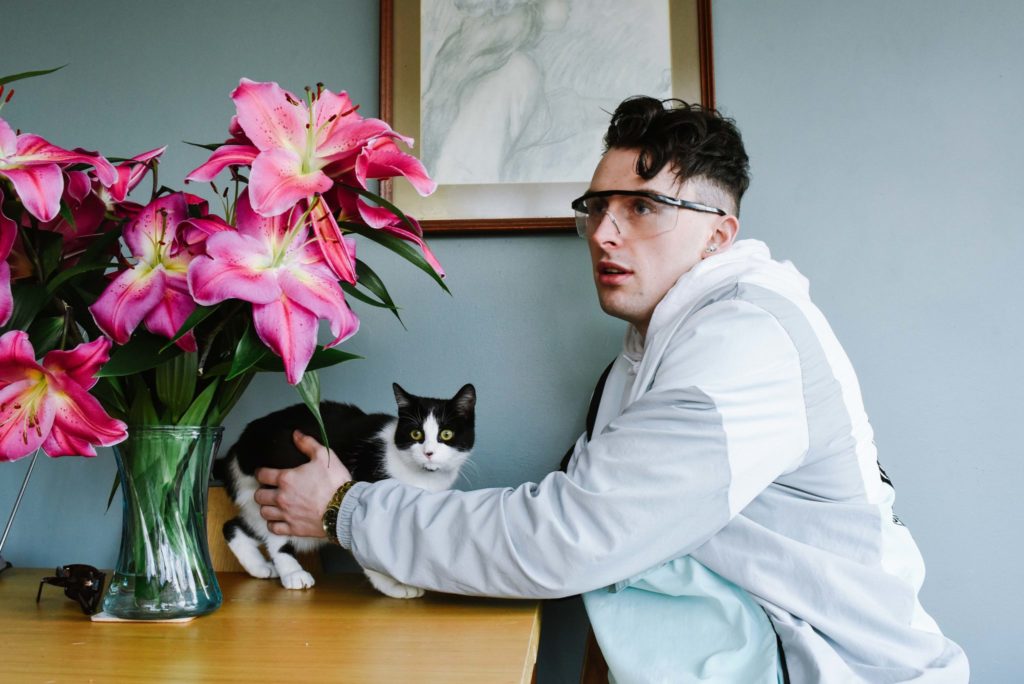 The Mirror story was a load of nonsense of course but, hey, why let that get in the way of a lurid cover splash? While yet to appear on stage with a giant mechanical phallus, Versatile have received plenty of flack for their lyrics, some of which would make even Peter Casey blanch.
Advertisement
So, are Eskimo and Casper really misogynistic, racist drug dealers prone to outbursts of extreme violence or merely parodying those who are?
"I think people who get offended a lot are weak," Casper shoots back. "You can't give offence, you can only take it. If you can't laugh at life you're fucked, basically. People don't know what to make of us… I'd like to keep it that way."
What would Eskimo Supreme say to people who accuse them of the various –isms and –phobias?
"It's not my problem," he shrugs. "There's nothing I can do for you. It's just a sign that you're a fucking idiot. If what the people slating us are saying is legit, half their favourite films wouldn't exist. At the end of the day, it's just art."
In other words, Robert De Niro isn't a cab-driving vigilante serial killer; Uma Thurman doesn't think it's okay to go round popping people's eyes out with a samurai sword (spoilsport); and Alex Sheehan's girlfriend is neither plus-size nor a prodigious maker of tea.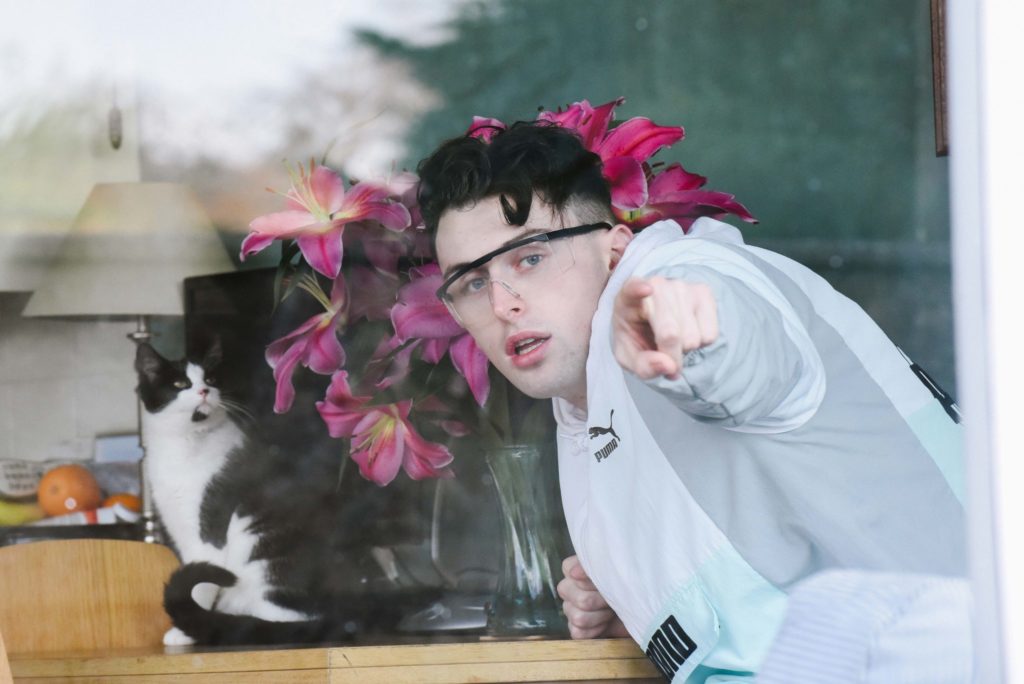 Casper disagrees, though: "It's 100% serious. No satire in it at all."
Advertisement
Also worth considering is the crowd they played to at the Picnic, which was predominantly their own age, a shining example of gender balance and capable, thanks very much, of making their own minds up about what they want to listen to.
Whatever you think of the lyrics – you suspect that those offended by them will remain offended regardless of any context the lads might try to provide – there's no denying Versatile's ability to come up with a banger of a tune. Along with the uneasy listening favourites you all know and possibly love, they've just unleashed 'Lost & Found', a dark, bad trip nightmare of a floor-filler with big breaks and squelchy acid noises that positions it somewhere between Mezzanine-era Massive Attack and Faithless' 'Insomnia'. This is middle-age transference on my part, but the vocals are redolent of John Lydon in full-on rant mode (more PiL than Pistols), and the little piano bit at the end is positively Elton John-esque.
"What drugs are you on?" Eskimo enquires before adding: "The track's just really fucked up, that's all I'm going to say."
"He's got a point about the piano, though," Casper concedes.
While it's Eskimo Supreme and Casper who usually do the rapping on and off stage, the production brain of the Versatile operation is Evan Kennedy who, having been overlooked earlier, wants it known that the first album he bought was Linkin Park's Hybrid Theory. Also a member of electronic rock band Synk, he's the one who's sculpted their sound and, being a Pink Floyd fan, encouraged them to become a little more artsy with their latest release.
"Evan is a musical prodigy, man," Eskimo notes. "I hung around with him in first year at school, and he was always going on about this or that band. He plays six or is it ten different instruments? He's teaching Casper to play the piano."
"Technically, I do all the music stuff," a slightly blushing Evan takes-over. "Making 'Lost & Found' nearly killed us. The amount of time and work we put into it is crazy, but we're really pleased with how it's turned out. You always have to prove yourselves and be on your 'A' game, which is why we're constantly trying new things."
Advertisement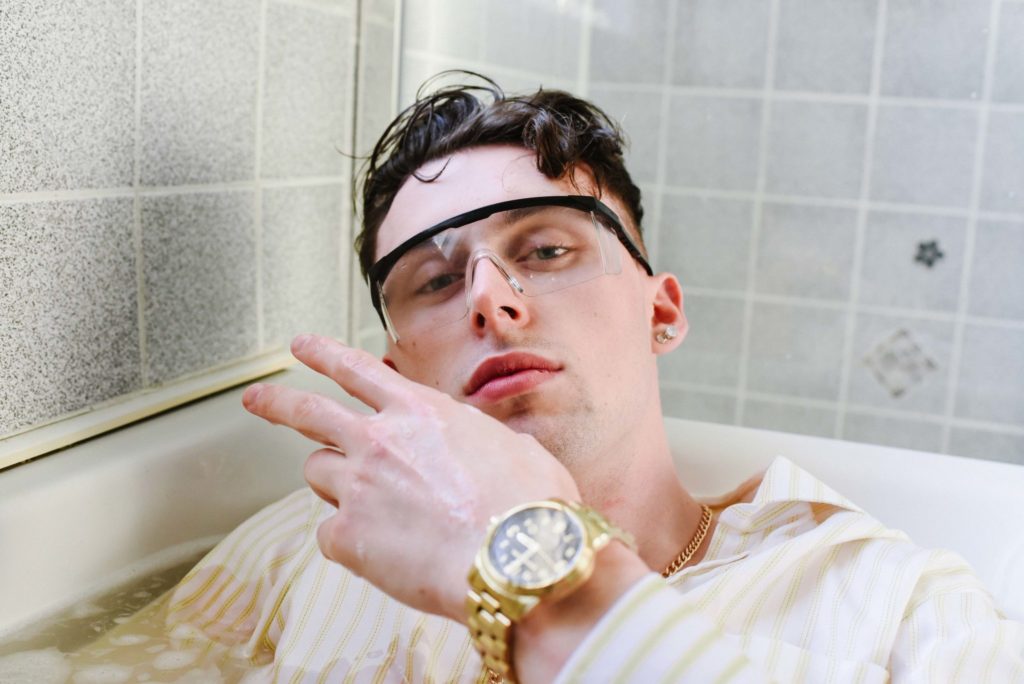 Following on from last year's ace Dublin City G's mixtape, Versatile have been turning their thoughts to their first album (im)proper.
"We're constantly working on stuff, but it needs to be a fucking classic, so we're not going to rush it," Cas says.
There's clearly method to Versatile's madness with foreign promoters receiving an info-pack that includes Spotify analytics of the countries where they're gaining serious traction.
"We've a huge following in Zimbabwe but getting there's expensive," Eskimo fibs. "We get a really good reaction in Boston and other cities in the States. The Americans get the extremeness of it."
It might change if Mr. Warner or Ms. Universal turn up on their doorstep with a big bag of cash, but for the time being Versatile are determined to keep ploughing a DIY furrow.
"We don't want to start having the fucking labels coming in because we see other artists getting told what to do," Eskimo says. "They have no creative control and their careers go down the toilet. We write our songs and ideas for videos spawn from them. Sonically, lyrically and visually, we're in complete control of everything."
Advertisement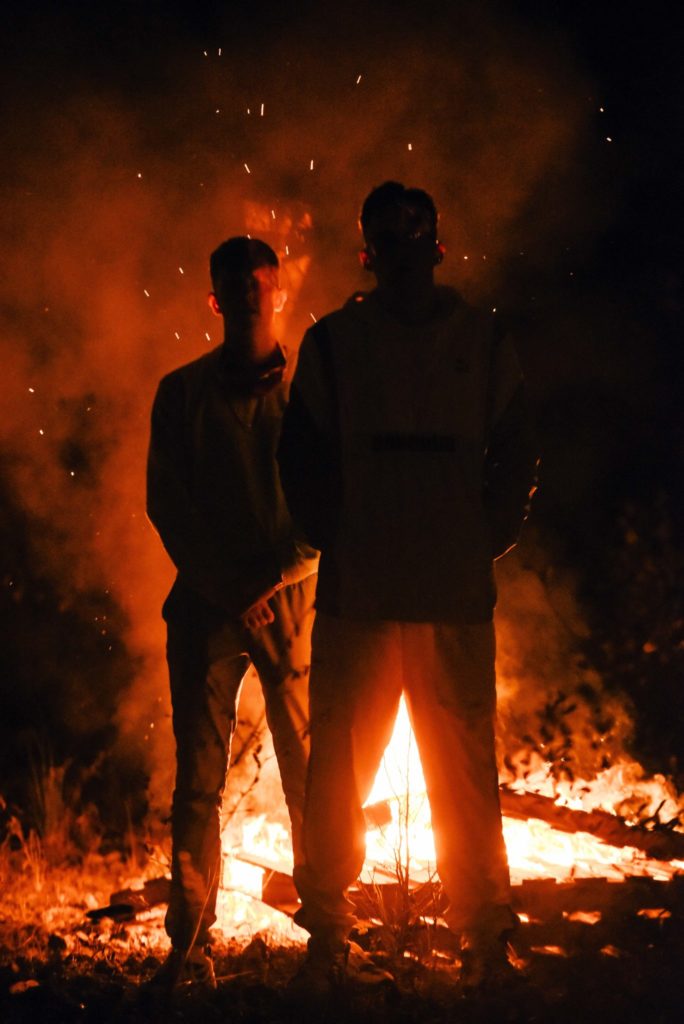 Despite their tender years – Casper is 20 and Eskimo and Evan both 22 – Versatile are well versed in Dublin rock 'n' roll folklore, hence their willingness in a few hours to freeze their nadgers off on Sandymount Strand recreating U2's famous Poolbeg Stacks shot.
"I've always liked Bono because he looks like my uncle," Cas says. "You know the way when you see a familiar face? When I think of Bono nowadays days, though, it tends to be the South Park caricature version of him, which on one hand isn't very flattering and on the other is because you've got to be important to have South Park take the piss out of you."
Their expectations when they started out may have been close to zero, but now Versatile reckon the world is theirs for the taking.
"Globally, we're going to keep on pushing it," Eskimo concludes. "We're evolving now to a stage where we're gonna break worldwide."
On present form, you wouldn't bet against them.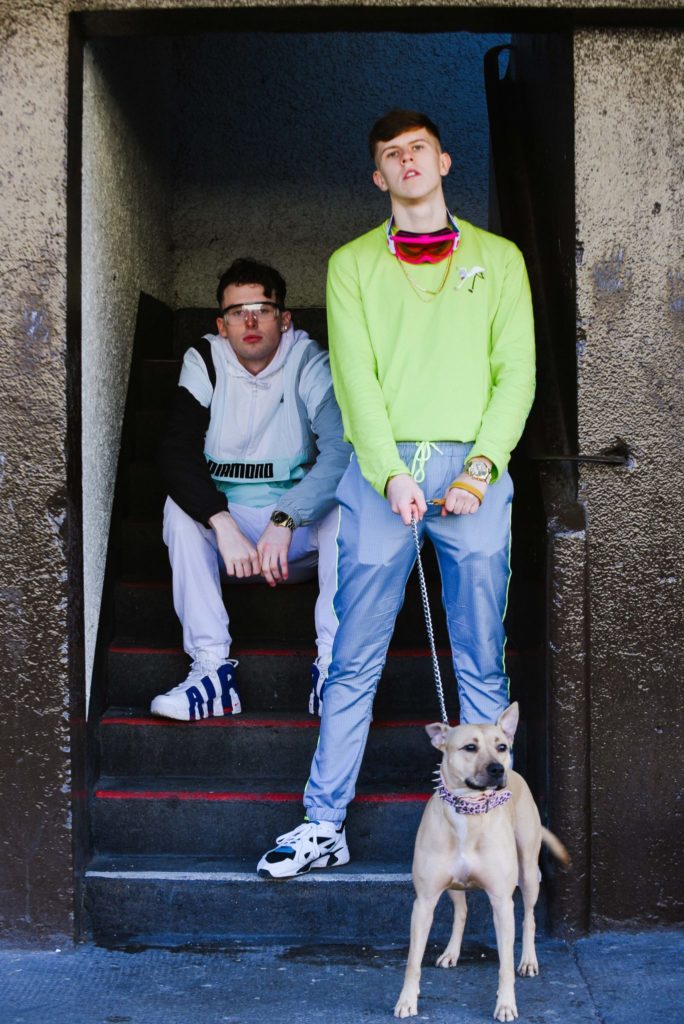 Advertisement