Today's track of the day comes from Dundalk singer-songwriter Finnian with his beautifully exhilarating new release, titled 'Even Flow'. It's the first single from the artist's forthcoming album, Under the Influence, which is due to be released in the summer.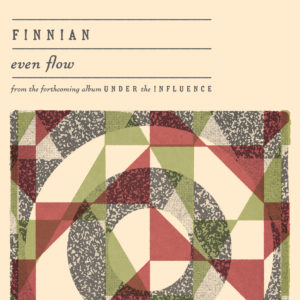 Finnian started out as a folk based singer-songwriter renowned for a strong and dynamic vocal. He has been praised by peers in the industry and audiences throughout Ireland and Europe for his honest, clever and thought provoking lyrics. And, despite the fact that playing as a solo acoustic-based artist is something which has earned him critical acclaim, in recent times the artist has worked on adding another dynamic to his music. Just over a year ago he put together a band of accomplished musicians in their own right and began the hunt for a new sound which would merge lyrics and music more consistently.
The track below is accompanied by an acoustic music video where Finnian and Stephanie Winters deliver a charming, effortlessly refreshing duet. Each soft strum of guitar, gentle piano playing and the effortless, ethereal harmonies, all combine to create a wholesome feeling of earthiness and serenity.
Advertisement
Under The Influence is the embodiment of two years of hard work and is a hugely ambitious yet solid example of the sound which Finnian has been searching for. With nine tracks recorded to tape, it is a throwback to 70's style production and yet has a completely contemporary vibe. The album was produced by Peter Baldwin of Blackmountain Studio. It was mixed by Grammy award winning engineer Ben Kane ( D'Angelo, The Roots, Nora Jones, Emily King) and sees him collaborate with some of Ireland's finest talent including Jess Kav of Barq and Booka Brass, to name a few.
https://open.spotify.com/track/4y79Z6VykAFGAXzRqNrxP1?si=o11IX6ycQfyB747BTantKA