Listen to 'Brisbane', first track released under the new band name Alta Cura.
Dublin's quintet, Alta Cura have just released a new track, a heartfelt and apologetic 'Brisbane'. The single is part of their debut EP "Storm", which will be released on the 19th of April on all social media platforms, and is the first track released under the new band name 'Alta Cura'.
The group has formed in 2015 and have been going by the name Buckshot Amber up until the recent name and style change. All music under the name Buckshot Amber are still available to listen to on Spotify, as well as Youtube but all new material will be released under the new name, Alta Cura who draw influence from the likes of Thrice and TesseracT.
'Storm' explores the themes of interpersonal relationships and loss, which can be felt powerfully through Dan Cusacks striking vocals which help demonstrate the vulnerability that the song evokes.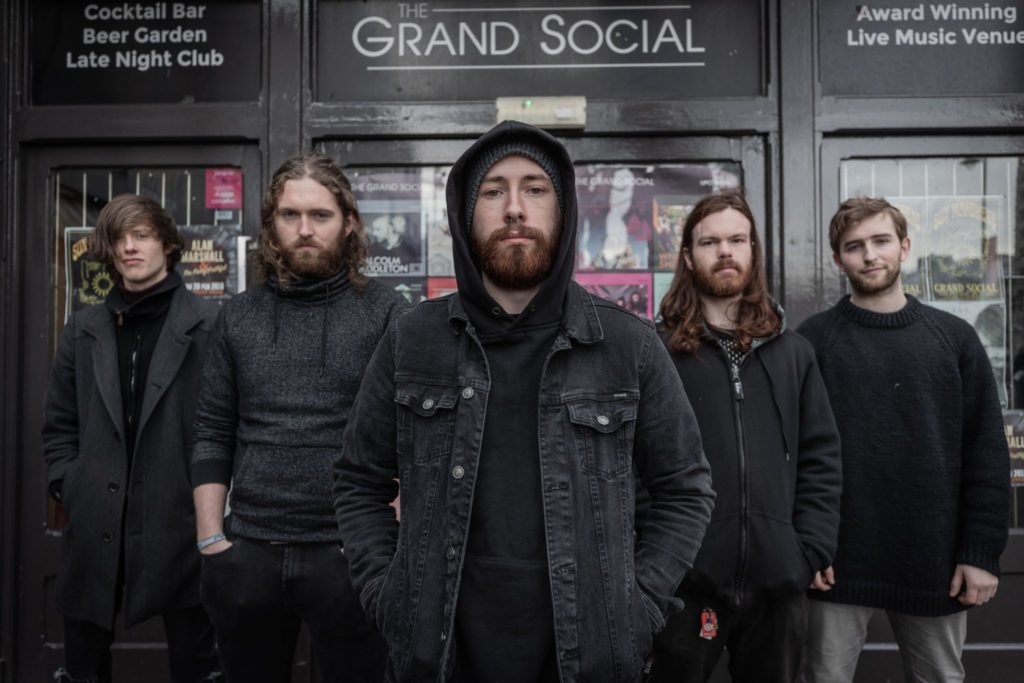 Advertisement
'Brisbane' is apologetic in nature, and details the hardships and complexity of relationships.
It takes on a dark and sorrowful feel with the riveting beat and raw, compelling lyrics; "I wake, in a sweat/ lines all depleted, hearts are defeated/ And you, had no shame in just leaving me here". Rage, despair and grief are all powerful emotions sensed in the track with coasts of frustrated emotions that bubble to the surface.
In a statement about the song, the band said; "When we started this project back in 2015 with Kevin (previous lead singer) we had great ambitions for a hard rock style band. We set out to achieve that and tried to stay through to that style. As the band developed so did our ideas of what we wanted to create as musicians. We are proud of the music we have created and extremely grateful to have had Kevin be front and center doing what he did best. Energetic live performances, endless craic and many messy but class nights in local pubs. These are all great memories and made what Buckshot is to this day.
Fast forward to 2019, the band has carried on, but we feel the energy is different, the music is different. So in order to reflect that, we feel that it's time for a change. We invite everyone that's supported us on our musical journey so far to give the new era of the band a shot!"
Alta Cura are launching their EP on the 20th of April in the Grand Social as part of the 'Colours- Dublin's Bubblin 2' event, with more shows coming in the Summer. Tickets are available on Residentadvisor.net.
Listen here;
https://open.spotify.com/track/1V2cp1UXVop9TlqnZKt9k1?si=P6C3UqIyTCmpmyY-9pibWQ
Advertisement