The Answer on 2016's hiatus: "To have that massive chunk of your identity be put away for a while took a lot of getting used to"
Reborn rockers The Answer are back with their stunning new LP Sundowners. Edwin McFee meets singer Cormac Neeson to hear about their hiatus, creative rebirth and touring with AC/DC.
They say that the comeback is always stronger than the setback, and that dusty old proverb rings true for resurrected rockers The Answer. This St Patrick's Day, the Newcastle and Downpatrick bred road warriors give us all an extra reason to celebrate when they release their first album in seven years.
Sundowners sees the reborn band in blistering form - it's loaded with face-melting riffs, soaring vocals and the group's trademark swagger. But first, we have to tackle the past: why did the band go on hiatus after 2016's Solas?
"It was a really tough decision," acknowledges vocalist Cormac Neeson. "We were feeling a lot of emotions, as we were taking a break from something that was a constant presence in our lives since we were 18. We grew up together and became men together. We shared a lot of highs and lows, and to have that massive chunk of your identity be put away for a while took a lot of getting used to.
"That said, to various degrees, everyone in the band needed to step away for a while. The grind of 'write the record, tour the record, write the next one' took its toll. It got to the point where we needed to explore other things."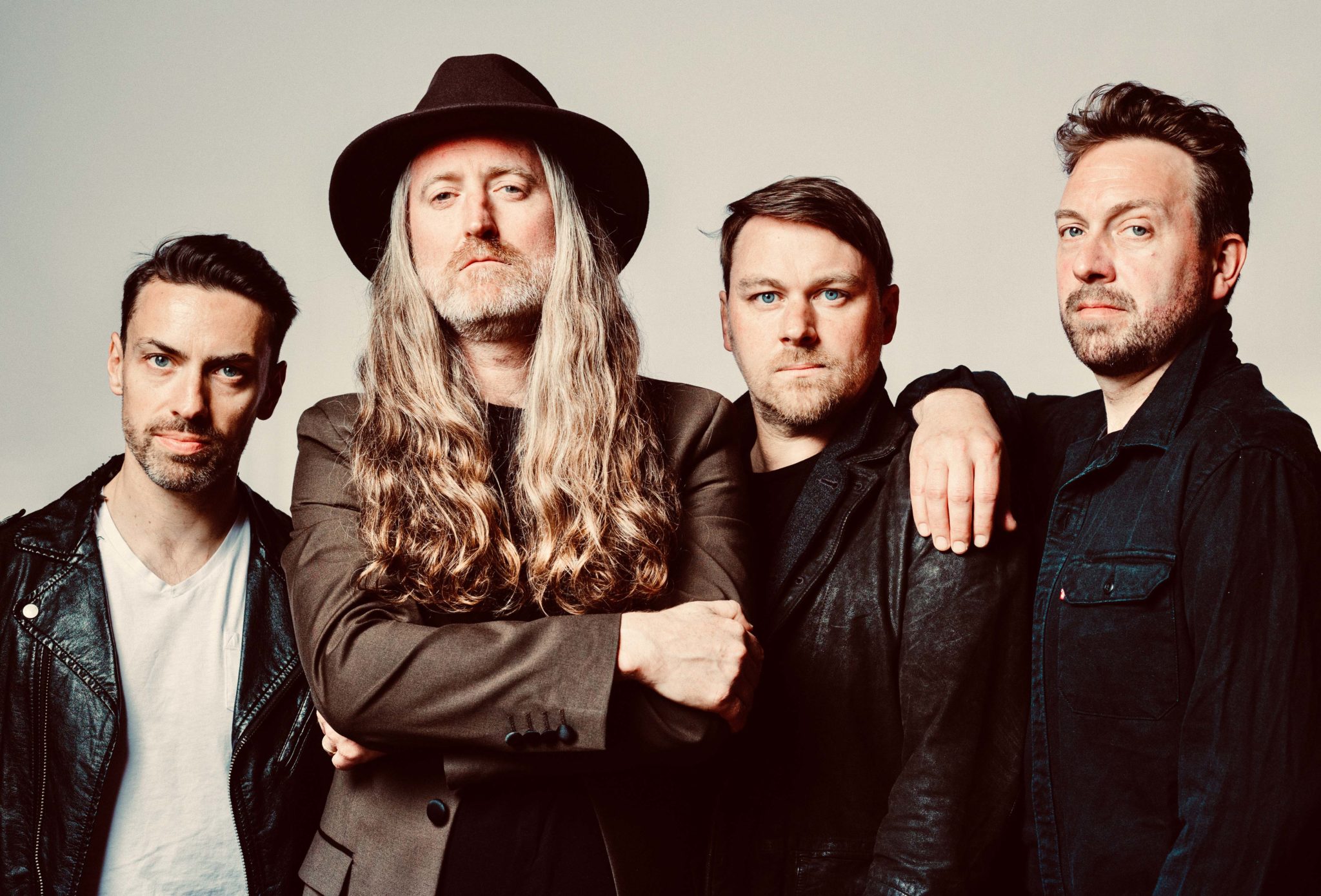 Advertisement
When some of those highs include releasing five acclaimed albums, sharing stages with The Rolling Stones, touring the globe with AC/DC (more on that in a bit) and being lauded by the likes of Joe Elliott and Jimmy Page, the pause certainly came as a shock to their rabid fanbase. Hot Press feels duty-bound to ask ask - there bad blood between the four of them?
"Not at all," laughs Cormac, immune to our shameless pot-stirring. "We didn't end on bad terms, which is a rarity in our line of work. Funnily enough, we get asked a lot by acts coming through for advice, and I always say make sure you've the right people around you, which we had.
If you've the wrong people who aren't going in the same direction, it doesn't matter how hard you work, you'll never make it."
With The Answer on ice, Cormac spread his musical wings and embarked on a solo career. Trading Marshall amps for acoustic guitars and Nashville-flavoured ballads, Neeson's flirtation with country and folk ended up a full blown love affair on his album White Feather.
"Going solo definitely wasn't a bucketlist thing," he reflects. "Life experiences dictated it. I felt an urge to write a different kind of song, something a bit more uniquely personal that probably wouldn't work in The Answer. I think everyone felt the benefit of having different creative outlets. Our minds are a bit more open now to expressing ourselves in a different way. I did a solo album, Micky [Waters, bass] worked with electronic artists and Paul [Mahon, guitar] got into producing in a big way over in Paris."
As time and trends moved on (during which rock was yet again misdiagnosed as dead multiple times), it looked increasingly less likely that The Answer would reform. Then Covid reared its head. When the world locked its collective doors, Cormac and singer, songwriter and Hot Press Hot For alumnus Matt McGinn, were one of the first to open a window and started a weekly live stream show they called Cocoons.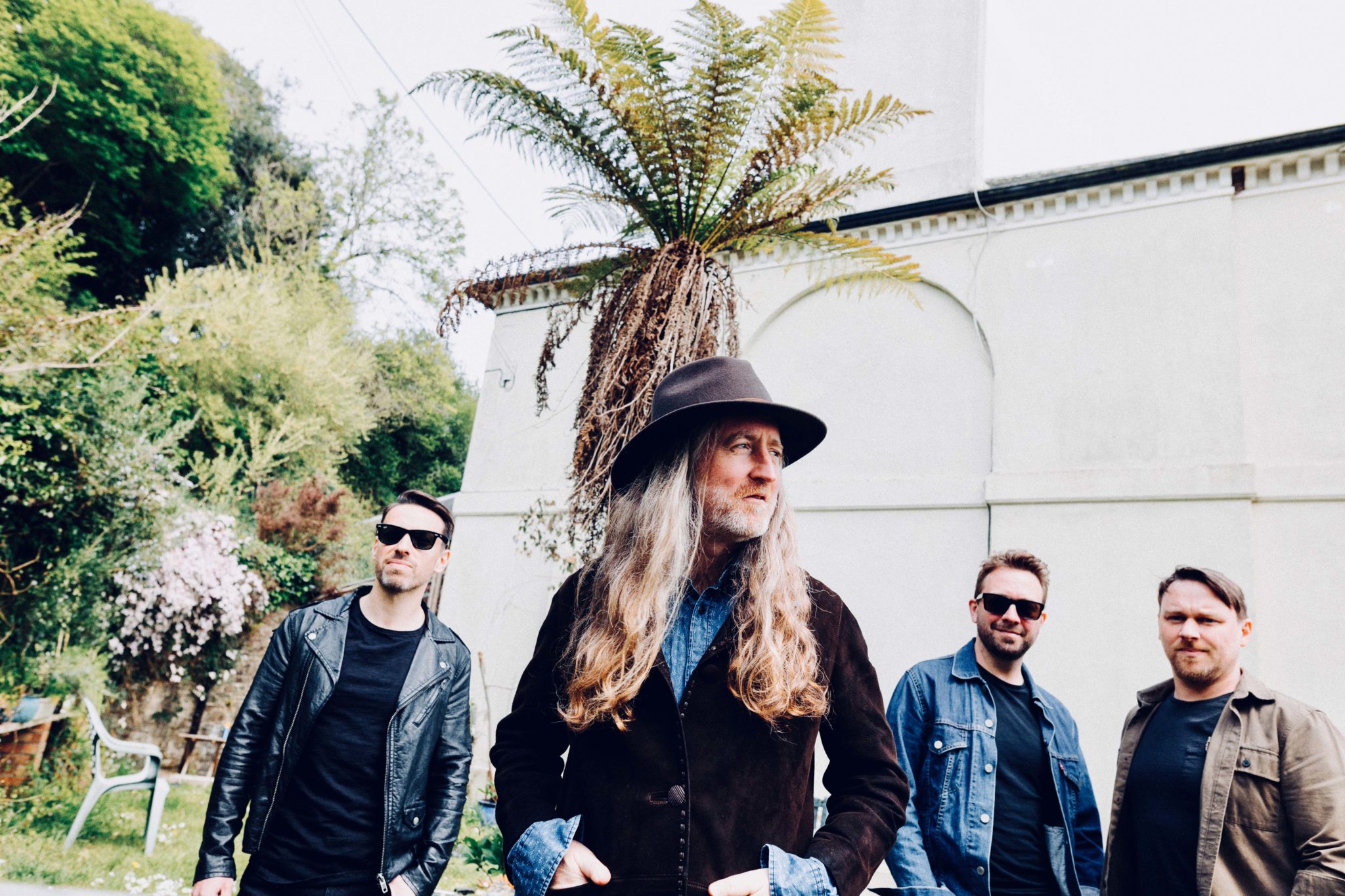 Advertisement
Over the course of a couple of years, the two stars from County Down featured over 140 established artists hailing everywhere from Nashville to Newry, and raised
£12,000 for charity along the way.
"We did it every Saturday night for two years," recalls Cormac. "It was a very positive thing. People still come up to me in the street and say they enjoyed what we did and it kept them going. They'd open a bottle of wine and forget all about the world outside. A virtual 'in the round' performance is a bit chaotic but it was worth it.
"Personally as songwriters and performers, it gave us something to focus on too. It was a very weird time. We had no gigs and everything was uncertain. There were times we found it hard to find the motivation to write a song and Cocoons helped massively."
EXHILARATING EXPERIENCE 
Was it during this "weird time" that Cormac felt the itch to be a rock 'n' roll singer again?
"I've never really stopped being a rock n roll singer," he says. "It's in me for life, regardless of whether I've a rock band behind me or not. It's something I would never wilfully give up. In terms of getting The Answer back up and running, we got a phone call from our management and it snowballed from there. It felt right, but we didn't know if it would work, so we got together to see if we were all on the same page.
"Making an album is a massive undertaking. We're all in different places in our lives and have different commitments, but thankfully everyone did feel the urge. It was a bit awkward for a day or two, but that connection and dynamic came back, and we broke through the barrier. From that point on, it was one of the most exhilarating creative experiences I've ever had. Everything came together and we hit the ground running."
Advertisement
And with that, The Answer were off to the races once more. Sundowners is the sound of a band recharged and ready to take on the world. Produced by rising star and member of Sikth, Dan Weller, it's a record fizzing with positivity. Cormac credits the feelgood vibes with the excitement they all experienced after spending a few years in lockdown.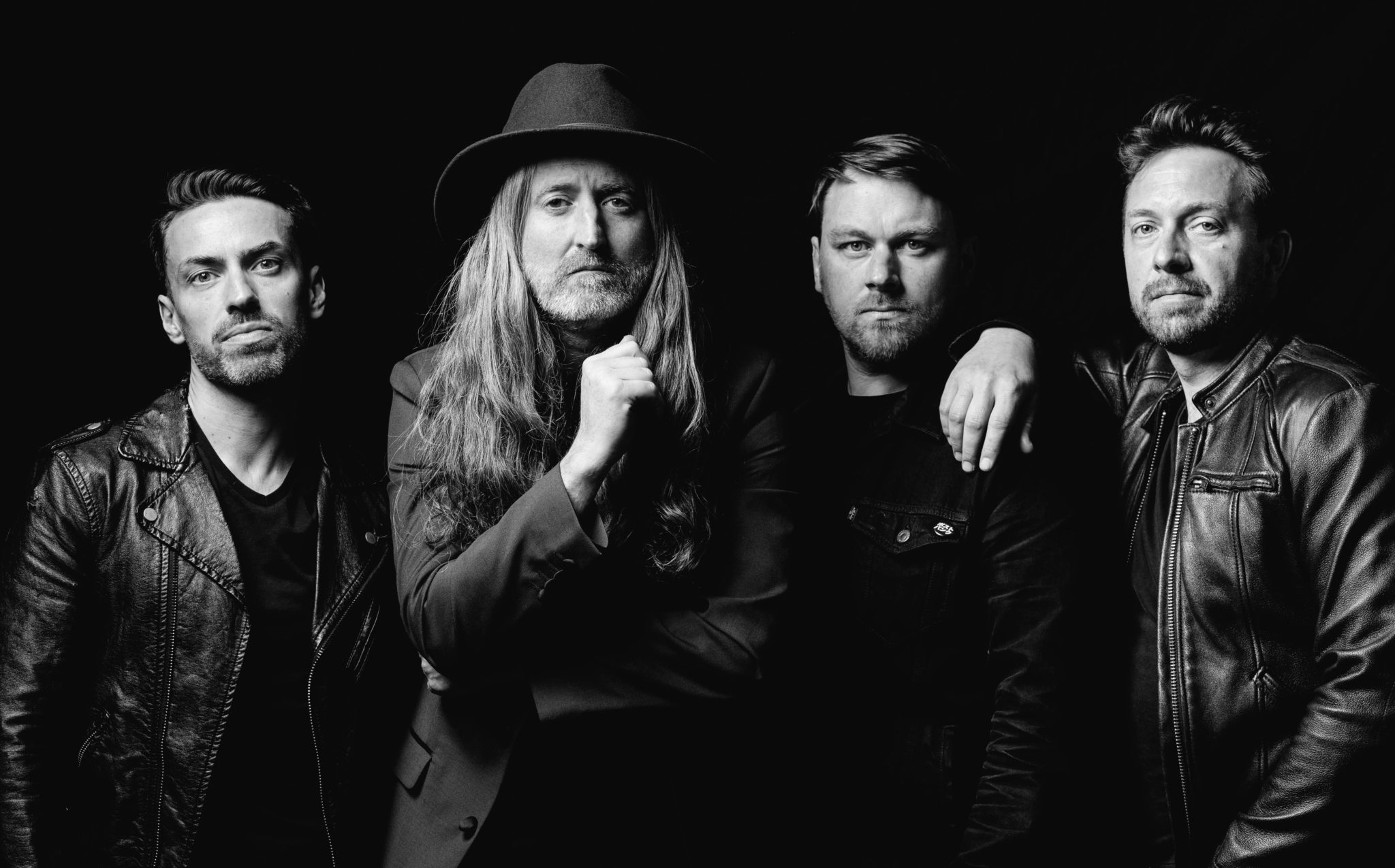 "Like anybody coming out of lockdown, we loved getting some freedom back," he says. "It was such a rush making it. We wanted to play to our strengths and get back to being a killer rock 'n' roll band, but at the same time, we didn't want to be predictable or pander to what people expect from us either.
"There's a good balance on there and there's a deeply embedded soul influence throughout too. We've also used all the different experiences we've had over the olast five years as fuel. We can't wait to tour it. It's going to be hard choosing which songs to play because we want to do them all.
"This album was made to be played live, and we just want to go out there and reconnect with our supporters and attract some new ones. We're going to give it everything we've got."
AC/DC
And on the subject of playing live, what was it like touring with AC/DC on their mammoth 2008-09 Black Ice excursion?
Advertisement
"It's unbelievable the amount of people I still meet who talk to me about those AC/DC tours," says Cormac, "and tell me they saw us in Alabama or wherever. Sometimes when you play a gig, you wonder if people are paying attention, and if they'll go home and find out more about us. It turns out that people do and they did. It was a fantastic time, but we don't dwell too much on the past. It's always about what's next and making progress."
That tour would sadly be the last to feature Acca Dacca founder Malcolm Young, who retired from the band to battle dementia. Cormac has nothing but praise for the legend who passed away in 2017.
"Malcolm always kept a watchful eye on us and made sure we were treated really well," he says. "He initially pitched for us to get the gig and I think he felt a bit responsible for us as a result. He was a quiet man and agent. Whenever we passed him in the corridor, he would always have a chat or check-in to make sure we were happy.
"He had an amazing family too and we got to know his kids really well. It's very sad he's no longer with us, but it's good to see his brother and band continuing the legacy and keeping those songs alive."
As we leave Cormac to get back to signing a few thousand copies of Sundowners on vinyl for The Answer's loyal fans, we've one final question for him. Will there be more albums on the way?
Advertisement
"Our plan is that we want as many people as possible to hear this and we want to play everywhere," he replies. "We feel reborn. I'd be very disappointed if we didn't make more records. As individuals we're in a very good place. We want to get out there and make sure people can experience Sundowners in all its glory. We really do feel like the sky is the limit."
• Sundowners is out now via Golden Robot Records.
The new issue of Hot Press is out now, starring The Edge.