The live-streamed concert will be a glittering, gritty, 70s-inspired experience.
Grammy-award winning artist St Vincent, AKA Annie Clark, has announced her full length live-streamed concert debut with Down And Out Downtown, available to watch for Irish audiences at 6pm BST on August 5. Tickets are available here.
Clark will be playing alongside the impressive Down And Out Downtown Band to perform the live-debut of several new tracks from her latest album, Daddy's Home, in addition to new arrangements of hits and deep cuts from her back catalogue.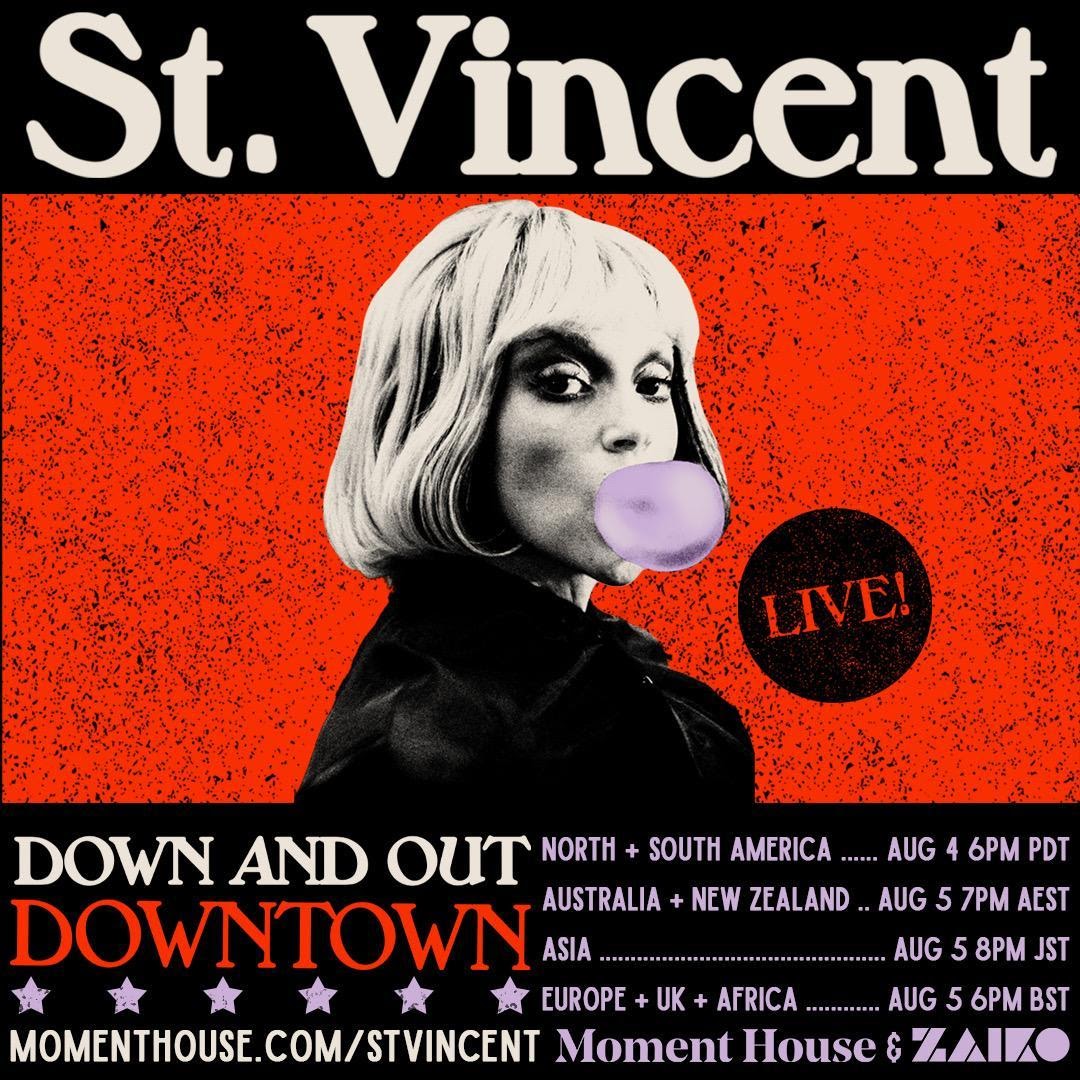 The show is directed by Bill Benz (Portlandia), who also directed the forthcoming film The Nowhere Inn co-written by and starring St. Vincent, and will have everything from full-throttle, 70s-inspired, explosive songs, to delicate acoustic interludes.
Advertisement
Watch the trailer for the concert below.