---
RAAP Ireland on Irish Music Month: "The industry is coming together as best we can to help the creative sector"
Colman Clinch, CEO of RAAP Ireland, discusses the value of reaching your community and boosting talent during Irish Music Month.
Irish Music Month is due to launch on Paddy's Week this year, running until April 14, for over four weeks of Irish artists being played more on 25 of the nation's best radio stations.
Recorded Artists Actors Performers (RAAP) Ireland are just one of the vital industry groups who have signed on to support the scheme. The non-profit's CEO Colman Clinch is proud to be involved.
"I took over the role of CEO in July 2022, but I've been in RAAP for 20 years," explains Colman. "I came straight from the Rock School out in Ballyfermot. I wanted to be a musician, and then I got a job doing data entry. I went back to do a part-time Masters in UCD while working here, and I've stayed ever since."
The organisation was set up in 2001 by performers, to ensure that musicians receive performance royalties from broadcast recordings. RAAP also represents actors claiming royalties for their audio-visual rights.
"We were involved with Irish Music Month from the beginning last year," Clinch recalls. "When Niall Stokes approached us to be part of it again this year, it was an easy decision. Any support that can be given to Irish music is a must.
Advertisement
"At RAAP, we live in the world of stats, facts, figures and insight," he adds. "That's at the core of everything we do. We were able to look at the radio airplay figures from last year, which made it very easy for us to see the boost that the first Irish Music Month gave to Irish performers. What was even more positive was that, even after the month ended, their airplay spike continued. We were able to see the benefits the performers got."
Colman's passion for the current slate of Irish talent is palpable.
"RAAP has agreements with over 50 territories worldwide, whom we deal with on a regular basis," he says. "Talking to any of these societies, they always mention the quality of Ireland's amazing musicians. It's very important that we nurture these artists, or we'll lose them – for financial reasons or otherwise. With Irish Music Month, the industry is coming together as best we can to help the creative sector."
Does Clinch have a favourite moment of Irish Music Month since it began?
"I have two young children of school-going age, and we play radio roulette in the car every day," he says. "Last year, I was able to tell them that RAAP was part of Irish Music Month and they'd be asking about each performer on the radio. It was lovely getting them involved!  Some RAAP members joined five years ago and didn't receive any airplay until this initiative. When I was a musician 20 years ago, we had a song on the radio a few times and the excitement was out of this world. We want more of that!
"Radio is everywhere. When you walk into any shop, car, kitchen – it's there. If people stuck to playing the same CDs over and over again, they'd never hear anything new. I've bought tickets myself for shows because I've heard a great song played by a radio DJ. Speaking to our board, they do the same. Everyone's coming together to try to get Irish music played, just like the 'shop local' push.
"If you look at the life cycle of a song," Colman adds, "someone has to compose it, rehearse it, produce it, perform it and then people need to hear it," says Colman. "The fastest way for that to happen is through radio. Listeners know their local radio DJs in the community: they're friends, neighbours, family. They're very important in Ireland. Local stations are like having a local newsagents or GAA club. It's about connection.
Advertisement
"If you're listening to the radio and you're tempted to change the station to hear international acts, I'd encourage you to stay and listen to the Irish artists. You'll hear the global pop stars anyway, they'll be on TV shows, TikTok feeds, Spotify playlists and everywhere else. Just by leaving the dial where it is, you're supporting your peers from the community. Only good can come from it."
Read more about Irish Music Month here.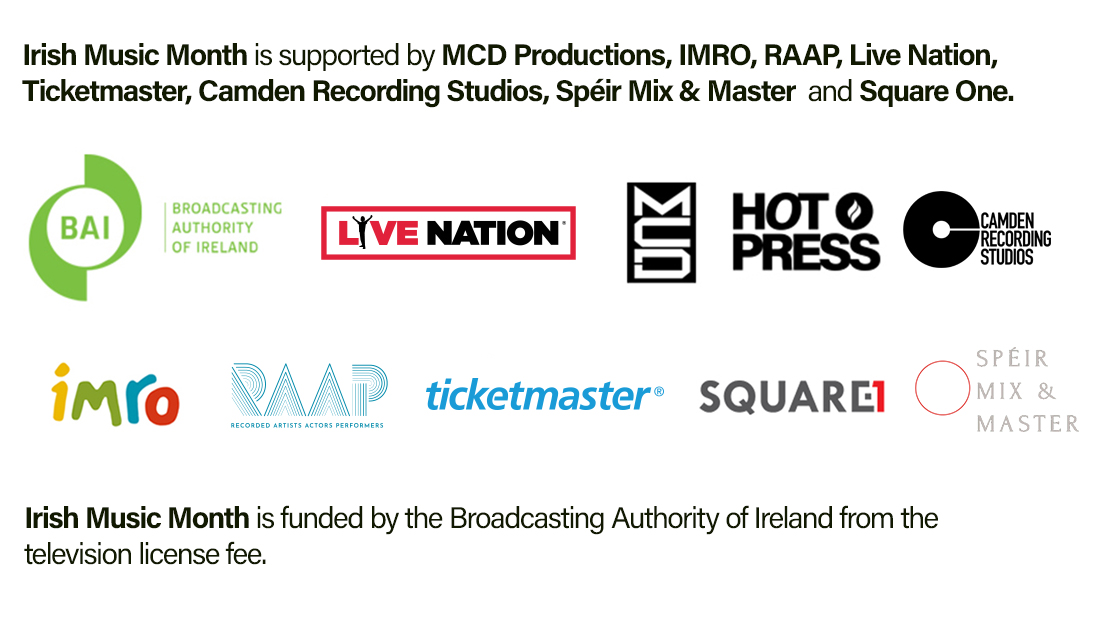 Irish Music Month is supported by MCD Productions, IMRO, RAAP, Live Nation, Ticketmaster, Camdem Recording Studios, Spéir Mix & Master, X-Music and Square1

Irish Music Month is funded by the Broadcasting Authority of Ireland from the television license fee