'If I was as good-looking as Cillian Murphy I'd be a fucking nightmare!' Elbow's Guy Garvey talks Brexit Britain and new music
Painful loss and the ongoing chaos of Brexit underpin Elbow's powerful new album, Giants Of All Sizes. Frontman Guy Garvey reflects on the record's difficult creation, whilst also touching on the lighter moments of visiting Youghal and enjoying pints in London with Cillian Murphy.
Guy Garvey is reaffirming his place as the nicest man in rock. A few weeks after yours truly first interviewed the Elbow frontman, then subsequently left the recorder in a field in Stradbally amidst the excitement of Electric Picnic, Guy has agreed to answer my questions all over again.
Actually, "agreed" is the wrong word. Guy is "more than happy to" talk to us. He's been on the press circuit for over a month now, but retains the same exuberant energy as he did when we first met – mainly because he's immensely proud of the band's eighth album, Giants Of All Sizes.
"We've had a sneaky word on some of the reviews," notes Guy, "It feels like it's really connected with people. It's been the most difficult record to make, because it's very reflective of the time we live in, as well exploring the grieving process. So it's great that people are connecting with the songs' lyrics and working out what they're about."
Guy is speaking to us from Manchester, where he's en route to Elbow's rehearsal room. It's the morning that the band have announced an extensive arena tour of the UK & Ireland, with a stop off at 3Arena. Guy's family connections to Ireland have assured that he'll always pencil a date here.
"We've got a history playing there now," he says. "I was just there over the summer for a holiday. I've got a brother-in-law who's a Cork man, he's from Youghal. So we all went there to spend three days out in the beautiful countryside. My sister lives in Waterford and I don't get down to see her half as much as I should. She really enjoys giving me a hard time about how little I visit them. But any time my sister starts guilting me, I start gently rubbing my shoulder, to remind her about the time she pulled my arm out of its socket when we were five! (Laughs) The ultimate guilt trip!"
Advertisement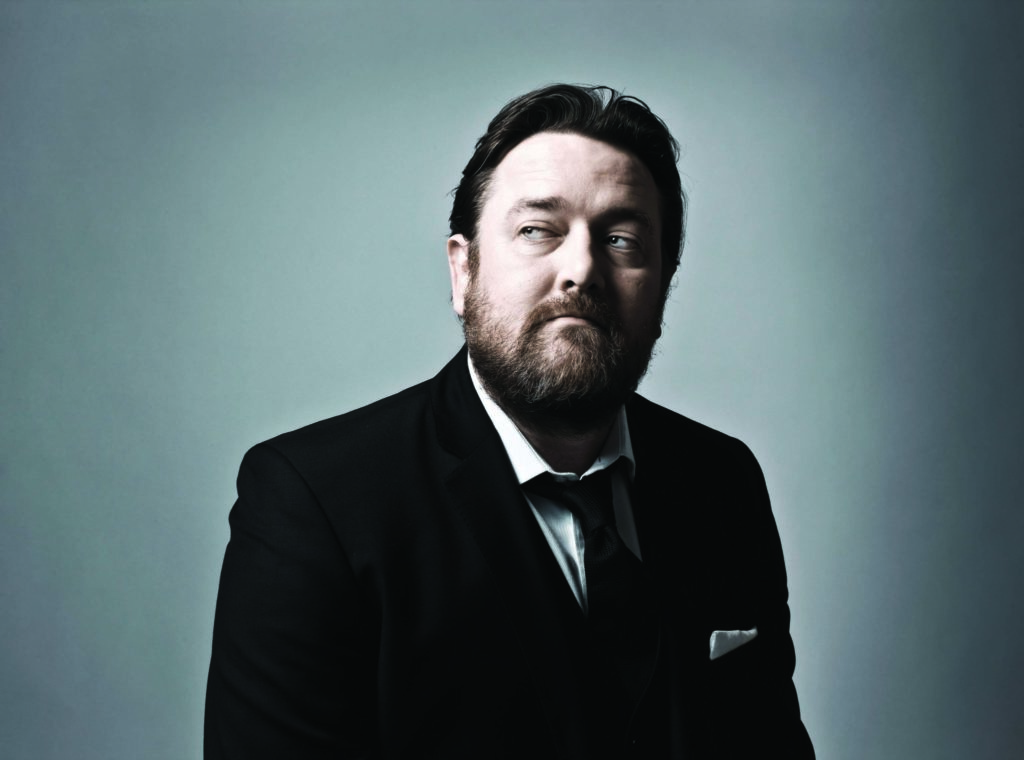 Sibling disputes aside, family matters factor into Giants Of All Sizes in a number of ways. According to the singer, the album is "an angry lament that finds salvation in family, friends, the band and new life."
Appropriately, the album opens with 'Dexter & Sinister', a maximalist, seven-minute odyssey combining stomping, distorted guitars, gentle pianos, prog-rock and some ethereal wailing from Guy, which seems to cover the full breadth of his vocal range. Its themes? Disaffection with UK politics, familial loss and confrontation with your own mortality ("I don't know Jesus anymore / And an endless sleep is awaiting me"). For an album as grand – and heavy – as this, Elbow broke with their time-honoured tradition of going to the Scottish countryside to record.
Instead, they made the decision to go to the dreary outskirts of Hamburg. What was the thinking behind that?
"We normally would've gone to Scotland, or sometimes the French countryside, for the isolation," says Guy. "Mark would do all the cooking. And we'd spend our evenings in solitude, messing about getting drunk, playing music. But we decided to go to Hamburg to see what it would do for the sound. As it turns out, we didn't exactly do our homework properly. We thought we were going to be in the city centre, but in actual fact, we were on an industrial estate outside of it. In a really beautiful, well-equipped studio – but in the middle of quite a desolate industrial estate."
The overhaul in the recording process came because this was, in Guy's words, their "most difficult album to make". Why was that the case?
"Well, my father died a year ago of cancer," he says. "I knew he was going to die. My wife was filming in Vancouver, so I was out with her when it happened. It was very difficult to find out while I was away from him. But looking back, I was in the right place, I was with my family. And he was surrounded by my brother and all my sisters and his grandchildren. And he said he never felt so loved in the last couple of weeks that he was alive, which is what you want to hear."
Advertisement
Months after this, Guy experienced several more losses. Jan Oldenburg – owner of the Night And Day café, a hub for bands like Elbow in the '90s, which can be credited with helping to birth the city's iconic Northern Quarter – passed away. A few days later, another friend from that scene also died.
"I'm like many, many people who are in their mid-forties, in that I'm experiencing a bit of loss," reflects Guy. "So I write lyrics to reflect that. The music on this album provokes. It's heavy, rocky and full-on. You also have the backdrop of Brexit, and you can feel my despair with our leaders. You end up getting grief in many forms – it's a darker record than we've ever made."
This comes through in 'White Noise, White Heat', the album's central song, where all of the anger about UK politics seems to coalesce. Guy spoke extensively to us about Brexit during the last album cycle in 2017. Did he really think he'd still be talking about it again three years later?
"I'm afraid to say I did," he acknowledges. "I think I'll be talking about it for another couple of years. It's not going anywhere fast. The worst outcome of all of this is the massive division down the middle of the country. Both sides consider themselves absolutely right and consider the other side bad people."
Guy admits that he partly lived in a bubble when it came to UK politics, which burst the day the referendum result was announced.
Advertisement
"I thought that the remain vote would romp home! I was stunned by the result, and I realised that's because I was blinded by my acquired privilege. And yeah, over half the people in this country are unhappy now to gamble on any kind of change. I'm not having this thing of, 'They're stupid, they're racist'. I know some people are, but I think in general it's a vote against the establishment, it's a vote for change, and that needs to be listened to and understood. But right now?" He pauses, before spitting out, "It's a fucking disaster. An absolute disaster."
There's a line in 'White Noise, White Heat' that goes, "Who am I / With a lullaby / When the sky is falling in?" Does Guy get frustrated by the limits of the artist in the wake of the degradation of politics?
"That part was in the wake of Grenfell," he explains. "I'd just moved to London when that happened. It's the most appalling illustration of the inequality in our society. People burnt to death because they were poor. I felt so powerless and useless and privileged – because I am. And I knew immediately afterwards, as I still know now, that no one's gonna go to prison over that. It won't be allowed to happen. It's the slow erosion of kindness which resulted in that disaster. It's, 'Fuck 'em, they're poor. Let's cut a corner here. Another there. Bottom line, the profit will be the king.' And for that to happen, I thought, what use is it to write songs? What purpose am I? How can I write an uplifting anthem when this is happening? It's a song about lethargy through despair."
In contrast, there's a really affecting sense of catharsis on the album's final song, 'Weightless', which almost perfectly sums up Guy's relationship with his father.
"I'm singing to my dad," he says. "Or rather, I'm singing to my son about my dad: 'You look like me / I look like him / And when the end came, just as you are / He was weightless in my arms'. He wasn't literally weightless, he never lost his appetite, he was a very healthy 6"4, 18-stone man. But in terms of the word weightless, it was a reflection of the music. There's a gap in the drum-beat that reminded me of people floating freely in space – a weightless moment.
"I thought about my complicated relationship with my father, and how, by the end, it was just love between us. Pure love. No regrets. No baggage. No recriminations. And you sum somebody up when you lose them. My dad was a fucking great bloke. And he was really, really easy to love. And that's what I mean by weightless. For all the dark themes on the record, that was a joyous song to end with."
Advertisement
While Elbow were off recording Giants Of All Sizes, Cillian Murphy took over Guy Garvey's coveted Radio 6 Music slot. How does he reckon the Cork actor did?
"A little too well for my liking!" Guy laughs. "All my sisters and my nieces were getting in touch asking me about him. Even my wife. I'm telling you, we were watching Peaky Blinders the other day, and my wife couldn't help herself. She turns to me and goes, 'God he's just so beautiful, isn't he?'"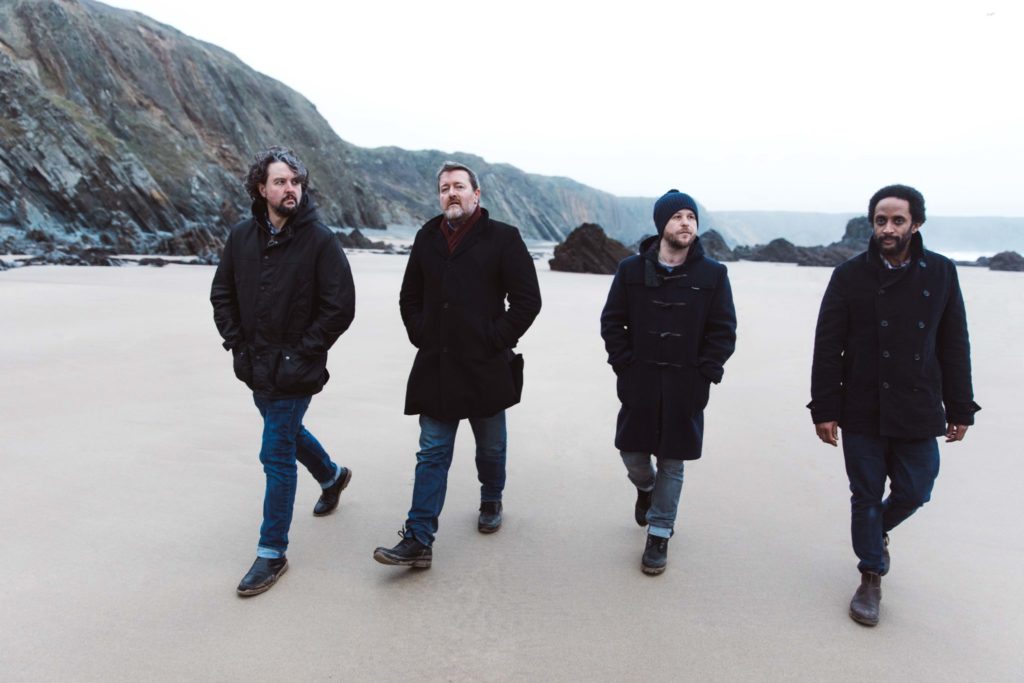 Did he get a chance to talk to him outside of the BBC studios?
"We went for a pint. Of course we did. We went for a pint in Soho and we've become pals and I can safely say that he's a fucking really nice bloke. I like him an awful lot. And he works so hard. I hope he's managing to find some time for himself and his family. But no, very proud to be his friend. He's such a great actor."
What does a normal Guy Garvey/Cillian Murphy conversation over pints involve?
"We talk about music," Guy says. "He loves his music, that's a given. And we've got 40 years' worth of stories to tell each other. He's quite the raconteur, and I'm not too bad either. So it's more a question of, what don't we talk about? He's very down to earth, a very real person. You quite often hear that phrase, 'Down to earth', and often it's a posture. But with Cillian it's genuine. I tell you something, if I was as good looking and talented as Cillian Murphy, I'd be a fucking nightmare!"
Advertisement
• Giants Of All Sizes is out now on Polydor. Elbow play 3Arena, Dublin on March 28, 2020.