From our Malahide Special issue: Snow Patrol's Gary Lightbody is ready to get reflective about the band's 25-year career. He opens up about early failures, recent successes, writing with Ed and Taylor, and the art of not giving in.
Snow Patrol are having another one of those moments. They've reached the psychological milestone of 25 years together and, if the response to their latest album Wildness is anything to go by – not to mention the crowds flocking to their mammoth Irish shows this summer – the band are still very much at the top of their game.
But success wasn't always a sure thing. Gary Lightbody is the first to admit it. The first 10 years of Snow Patrol's existence were rather complicated. "Everything that could possibly have gone wrong for us went wrong," Gary says.
Following the release of 2006's Eyes Open album they became global supeprstars. Even things remained in flux. While Snow Patrol soundtracked the 2000s for thousands – if not millions – of people, and cemented themselves in chart history with songs like 'Chasing Cars' and 'Run', Gary Lightbody spent much of the time dealing with depression and alcoholism. Those issues had, finally, to be confronted. In 2018, Gary told Hot Press that he'd been sober for two years.
That same year, Snow Patrol returned with a bang, releasing Wildness after a seven-year hiatus. It was an album on which every song felt like a hard-fought victory, a feeling encapsulated beautifully – and simply – with the message on the album's lead single, 'Don't Give In'.
A recent BBC documentary, Snow Patrol: 25 Years On The Road, was an eye-opening, fly-on-the-wall style look at the interpersonal relationships within a band who've spent a quarter-of-a century in each other's company. It's the first topic of conversation when I sit down to have a chat with Gary.
Advertisement
"We had an amazing reaction to that documentary," he notes. "Paul McClean, who helped make it, has been a friend to us for a very long time, and a supporter of Snow Patrol from the beginning. We've never done something like that before. We even had some reservations, not about Paul, but about the idea of people following us around. We thought that having the cameras around would change our behaviour compared to how we'd act without them. But the way it turned out was really beautiful. It wasn't a puff piece – I think it showed everybody in their natural state. The other four guys are wonderful – it was so lovely that people got to see that. We genuinely get to tour with our brothers. It's a privilege that not every band gets to have."
Is there a bond that doesn't really go away, even if it's been seven years?
"There is," nods Gary. "Those guys were a big part of my life, even during the seven-year break, or during those times when we were apart for long periods. We'd still be in touch, even if we weren't in the same city. I spent a lot of time in LA, but even when we weren't connected physically, we'd always pop in on each other. We've always been connected."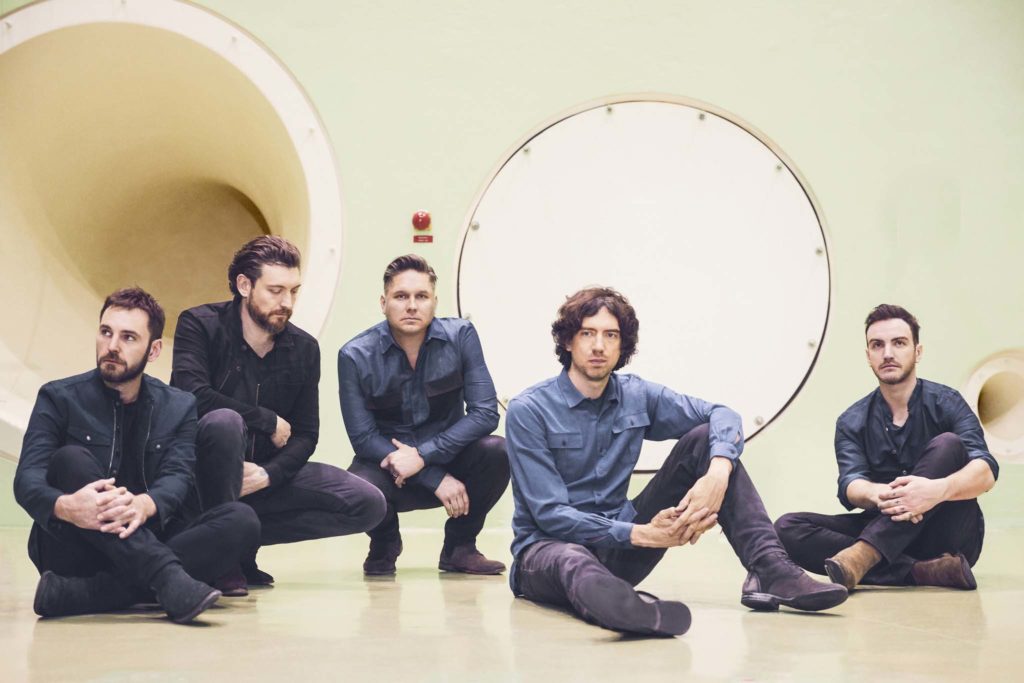 Gary recently moved back to Bangor – what brought that move on?
"Well, I've had a place there next door to my mum and dad for 12 years," he explains. "It's always been home for me and I'd never spend an entire year away. I spent more time in LA because I was working on movie soundtracks, music for TV, and I was co-writing with other people. LA's the place to do that. I don't really do as much of that anymore. Now that the band is back on the road again, whenever I do get off the road, I want to spend as much time at home as possible."
Following the release of Wildness, Gary opened up in interviews about the harrowing journey it took to make it. It involved not only confronting depression and alcoholism, but also dealing with his own lack of self-belief. Was getting it made an achievement in itself?
Advertisement
"Yeah, it's… I think there are two courses always fighting. There's the course that says, 'Yes, go! Do it!', and another course that says 'No, stop'. Those two forces are always in conflict. I wanna be the 'Yes go, yes let's do this' man as much as I can. But the other side of my brain does have a lot of power… (Pauses and laughs). You're obviously from the North, and here's me pronouncing 'pow-er' with two syllables."
You've changed Gary…
"Haha! It's the only way you get understood when you're doing interviews around the rest of the world, unfortunately! If you say 'par' people go 'Par? Are we talking about golf here?' But back to what I was saying. I was hopeful that the 'yes go' side of my brain would win out, but I was always slightly concerned that the other side was too strong. So it was a struggle to get it done. But when I was working, I did think that it was going to get done eventually. And I also think that what it uncovered in me, was so many other records that are yet to come out. I feel it now. I feel deeply connected to the creative side of myself.
"It's certainly not going to be the same struggle with creativity as it was for the last album. I was always searching for something to write about, which is a really stupid thing, because you should be searching for something deeper than that. You should be searching for the reason to live, searching for what you've never admitted to yourself. I was a little timid with my aspirations, trying to find another song when I should've said, 'No, find a life, then write songs'."
sid
Back in May, Snow Patrol performed the third in a trilogy of seminal Ward Park gigs in Bangor. The first two were among the biggest concerts ever performed in Northern Ireland. For this year's, the band invited an all-Northern Irish support bill, featuring the likes of Foy Vance, Two Door Cinema Club, SOAK, The Wood Burning Savages, Kitt Phillipa and more.
"Ward Park is something that just feels a part of our DNA now," Gary says. "Obviously each show is its own thing, but it feels like a trilogy turned into a legacy. I don't think we set out to create anything, legacy-wise, and I don't want to talk too loftily about it either. But it just felt like something we had to do, it was unfinished. It was just a day to show a Northern Ireland that's sometimes overshadowed by the negative aspects. There's so much creativity, so much passion and so much love in the country. And I'm not saying Ward Park is the only date, there will be many dates where that'll be shown in Northern Ireland, but there were eleven Northern Irish bands playing there and they all shone."
Advertisement
What's amazing is that Snow Patrol really were spoilt for choice in terms of Northern Irish music. As someone who's been a part of the scene for decades, how does he rate what is happening now?
"Well, put it this way, we put on an event the night before Ward Park, a kind of Great Escape-style event with sixteen Northern Irish acts playing for free in Bangor. That's sixteen more acts, which are added to the eleven playing on the day with us. Twenty-seven acts in total, and that's not even scratching the surface of the talent. It just shows that it's overflowing at the moment. It's extraordinary, given that when I was growing up – and I'm not saying there was only Therapy? and Ash – but there really weren't that many bands from Northern Ireland that were really extraordinary. Now though, there's so many. It's a hell of a time to be a part of the Northern Irish music industry and we wanted to celebrate that." Gary has taken a very personal interest in the development of Northern Irish music. Alongside fellow Northern Irish music stalwart David Matchett, he co-runs The Third Bar, which helps the artistic development of artists for the North.
"We wanted to help artists to avoid the pitfalls that we faced at the start of our careers," he says, shaking his head. "I mean, for us in the beginning… everything that could possibly have gone wrong went wrong – in a very Spinal Tap sort of way. It was a carousel of hilarity. We got ripped off by lawyers. Dropped by record labels. We played gigs to one person in the room. Things like that are character-building for a band – up to a point. You want that point to be two years, you don't want it to be 10! So, a lot of what we do is about trying to shorten the period of time that bands struggle. Sometimes the struggle is a part of what makes you great – but maybe, you know, a struggle that doesn't involve stepping on every rake in the garden on the way, a la Sideshow Bob."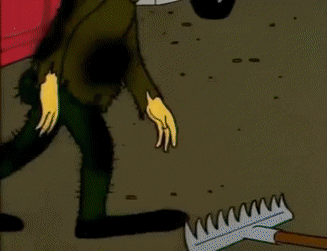 I mention to Gary that I was at the NI Music Prize last November, where he seemed genuinely emotional upon receiving an 'Outstanding Contribution to Music' award.
"Well what I didn't know that they were going to do, was show long series of clips of people saying nice things about me beforehand! Then afterwards, they had me go up, and they handed me a microphone and said: 'Ok, now speak'. I was like, 'Well, what the fuck am I supposed to do other than blub after hearing all that? After seeing my close friends and people in bands that I love an that say all those nice things about me?' (laughs).
"I was very emotional, and I guess there was certainly emotion brewing before that. It's a wonderful thing to get. To reiterate some of the things I said that night, I think I'm way down the list of people that should be getting that award. There's plenty of people who should be getting that award before me – Mike Edgar is certainly one of them. Then Ash's Tim Wheeler is an extraordinary voice in Northern Irish music. Paul McClean, for crying out loud. There are so many people that fight for Northern Irish music and have fought for Northern Irish music longer and harder than I have. But it was very humbling to get that."
Advertisement
Northern Irish film and TV is also currently going through an important moment as well. Gary is a noted fan of Derry Girls.
"I love it. I absolutely love it," he says. "It's hilarious. It really stood out for me for a number of reasons. My mum and dad are from Derry, so I spent a lot of my childhood going up to visit my Nana there. And my Nana was one of the most extraordinary human beings I've ever known. Our family has a Protestant background, but her best friend was a Catholic, during a time in Northern Ireland when that wasn't exactly a regular occurrence. My Nana is the type of person that would have the Catholic priest in her house for a cup of tea, and the Protestant reverend for a cuppa as well.
"She thought everyone should be treated with respect and love. And when she passed away, I remember the service at the church was fit to bursting. She wasn't a community leader or anything like that, but she'd just made this incredible impact. So I know you were asking about Derry Girls and it was probably supposed to be a funnier conversation, but watching that show, for me, just reminds me of the Derry I knew: going up for Christmases, to my Nana, and feeling that warmth."
Gary had previously been vocal in his support for the Yes side in the Repeal referendum last year. Does he find it disheartening to see that nothing has moved forward in Northern Ireland?
"It is disheartening," he sighs. "Obviously, where the world is at the moment, and what just went down in Alabama recently, it's heartbreaking that things are seemingly getting more Draconian – that punitive action could be taken against doctors over healthcare. It's a very disturbing time. All round, you seem to have rights for everybody – women's rights, LGBT rights, human rights – getting stripped back, rather than people getting the support they need. And yet with the re-rise of the right, there has also been a rise on the other side. There are some things to be cheerful about too.
Advertisement
"Honestly, I don't chuck in with (just) anyone opposite to the right who has the same anger, aggression and destruction, because I think fighting fire with fire is a very poisonous way to go about things. But there are some extraordinary leaders on – let's call it the left, although I don't like that term – that are trying to counsel that cooler heads should prevail and we should talk more. The presidential race in America – which always becomes farcical very early on – has shown us some of them. Someone like Mayor Pete [Buttigieg]. I think it's probably too early for him to make a significant run, maybe 2024 would probably be more likely for him. But I think that the way he speaks, the care he takes in listening to people, shows the compassion he has."
As a citizen of the North, I have to ask the inevitable Brexit question. Does it frustrate Gary that Northern Ireland is so often ignored in discussions?
"Yeah, it very much feels like we're an after-thought. We're asked to vote on Brexit and then as soon the Leave vote wins, the British government go, 'Oh, what are we going to do about Northern Ireland?' It's frustrating. Northern Ireland's had a series of frustrations – we haven't had a government in two years, we're press-ganged into Brexit and didn't vote for it. This is definitely a time where we need to have some calmer discussions about how we move forward, because it is so confusing at the moment.
"Nobody seems to have a handle on what's going on and that's the most terrifying thing. We had a vote on something that was boiled down to 'Leave' or 'Remain'. That's such a binary thing, and yet the implications are anything but binary. It's a very, very complex thing that was made to feel simplistic, and Northern Ireland got the very short end of the stick. If you're asking me what I would do about it, I have no idea. I would love that it never happened at all."
Are there any prominent politicians in Northern Ireland who give him reason to be optimistic about NI politics?
Advertisement
"I'm not affiliated with any political party anywhere," he says. "I am liberal – most of the things I think about, I do so in a liberal way – but I don't see myself as just 'a liberal'. Human – can we be human? That's what I like to be. I think things are so multi-dimensional and that just thinking about them from one point of view is a dangerous thing, because you become entrenched. But the Alliance Party getting so many new seats [in the Northern Irish Council Elections] and getting their numbers bolstered was very encouraging. I think what the Alliance Party are trying to do – which is encourage people from any walk of life in Northern Ireland to get involved together – is a beautiful thing. I'm not aligned to them, but I think it's very encouraging."
Gary spent much of his career building up much talked-about songwriting relationships, in particular with the likes of Ed Sheeran, Foy Vance and Taylor Swift. Does he still have as much enthusiasm for collaborative songwriting?
"Yes, me and Ed and Johnny [McDaid] wrote some songs together recently," he says. "I know that Ed is in the middle of releasing his kind of 'duets project'. He released the one with Justin Bieber and there's many more to come. Down the line, I'd love to do more writing with him – he's part of our family. It's not so much about a writing relationship with him, it's just a relationship. As far as other co-writes go, I'm not doing too much. Johnny and I are writing together quite a bit at the moment, which has been amazing.
"But I sometimes find – not with Ed and not with Taylor, or Biffy – that if you're a co-writer, you'll find that most of the things you write with people don't get released. It's quite frustrating. I did find that, in those situations, there was too much compromise. There's also a lot of guesswork involved. You could be put in a room with someone and maybe you know them, maybe you don't, but if you don't know each other you're getting to know one another in that room on that day. You kind of have to build a relationship and a connection from scratch – within minutes or hours. It can be challenging. It doesn't always bear fruit either. To even get great songs with Ed and with Taylor and with Harry [Styles] – that was a triumph in itself, because so many don't turn out that way."