FeliSpeaks on Live at the Local, Naas: "There's a sense of coming together as one when we perform"
We spoke to poet FeliSpeaks ahead of her appearance in the Live at the Local: Naas concert film – premiering on the Hot Press YouTube channel on June 30.
As a lauded poet and spoken word performer, FeliSpeaks understands the magic of an intimate live gig better than most. That's why it feels particularly fitting that she, and acclaimed singer-songwriters Emma Langford and Sive, are at the centre of the upcoming Live at the Local: Naas concert film – a celebration of the uniquely captivating experience of a live show in a local Irish venue. The film, directed by Richard Lennon, is set to premiere on the Hot Press YouTube channel at 7pm on Thursday, June 30.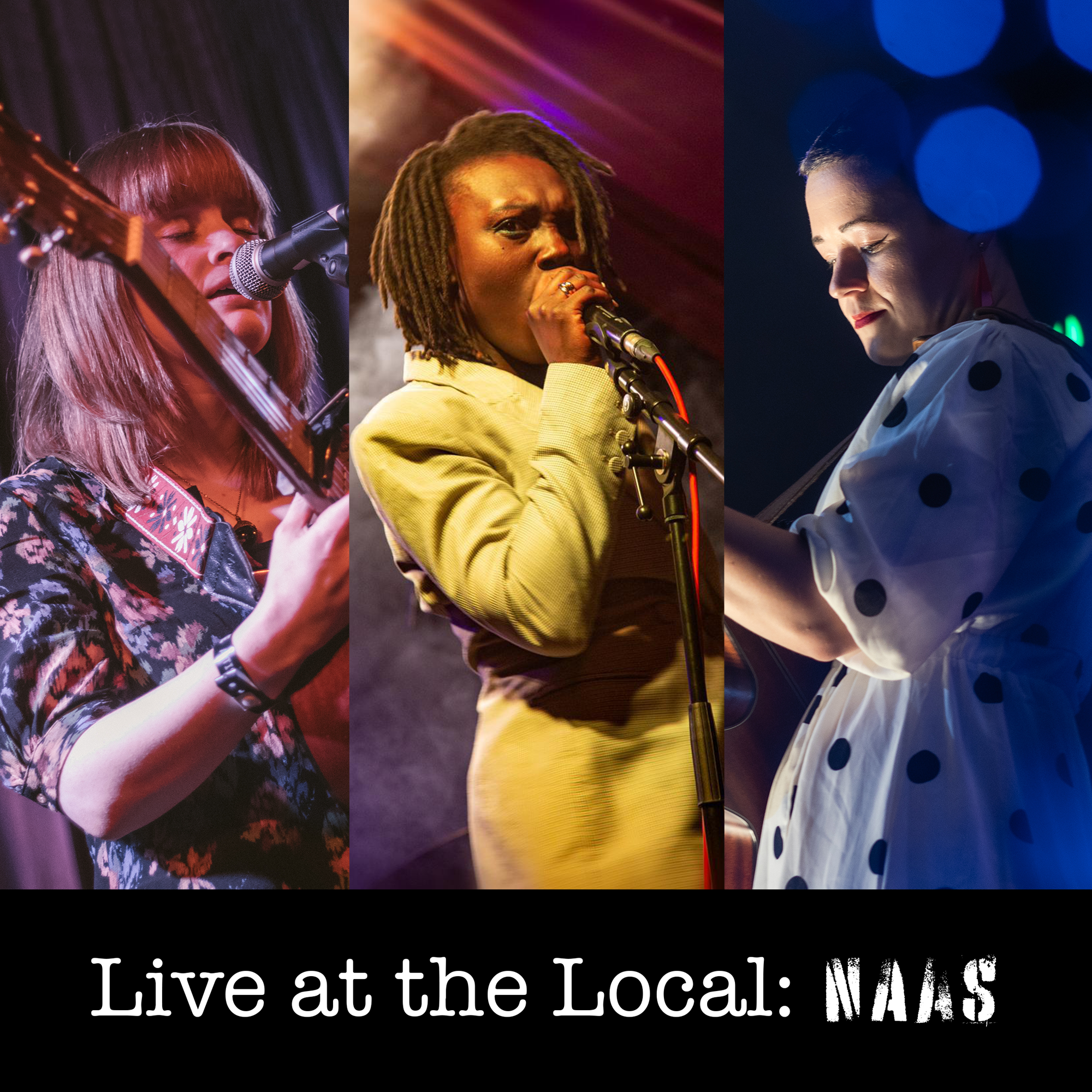 FeliSpeaks' contribution to the film – shot earlier this month in The Random Inn, situated inside Lawlor's of Naas' – comes in the middle of an exceptionally busy period for the Nigerian-Irish poet. In addition to festival appearances, and a string of gigs and upcoming projects, her work is also on the Leaving Certificate English curriculum for both 2023 and 2025.
"It's been exciting and weird," she laughs. "The Leaving Cert is intangible for me, because I don't have to do anything about it! So just the notion that it exists as a thing is pretty surreal."
Reflecting on the recording of Live at the Local: Naas, she describes the energy in the room on the night as "quite playful and fun, but also really powerful."
Advertisement
"You get to see our personalities, and our humour, and a sense of togetherness as we present the pieces," she resumes. "Even though there's a lot of individual pieces, and a few collaborative pieces, there's a sense of coming together as one when we perform. That's a big, electrifying feeling."
The collaborative elements of the film grew out of ideas and concepts that FeliSpeaks, Emma Langford and Sive "have been playing with at the moment as individuals" – which they then worked on together, after locating the overlapping themes.
"We went from there to looking into texts, and into melodies," she says. "Performing with them was one of the most exciting parts. Their voices, specifically, are quite angelic."
Although she's currently living in Dublin, FeliSpeaks was previously based in Maynooth, Co. Kildare – so she was happy to get the opportunity to celebrate the county she once called home as part of Live at the Local: Naas. From Tebi Rex and Craig Cooney, to Lea Hart and fellow performer Sive, Co. Kildare has clearly been producing plenty of remarkable talents in recent years.
"It was perfect," FeliSpeaks says of the concert's location. "Kildare is hardcore stuff. I'm new to Dublin – I've only been here for maybe about 11 months now. All the crazy stuff I've been doing has come out of Maynooth. So big up Kildare!"
While details of her next "exciting and new" project are still being kept under wraps, she reveals that, like in the concert film, she'll be blending artforms and styles: "I'm exploring music with my poetry – so that's something that you guys can look forward to down the road…"
As she continues to establish herself as one of the country's most promising emerging voices, staying true to her vision remains paramount.
Advertisement
"My biggest thing is continuing to listen to my artistic instincts, and my artistic integrity – and follow that, every year," she notes. "My purpose doesn't necessarily change, but grows per year. As long as I do what I need to do, every single day, cumulatively, I'm fulfilling my purpose."
Watch Live at the Local: Naas on the Hot Press YouTube Channel – going live at 7pm on Thursday, June 30.
RELATED
Lifestyle & Sports
18 Jul 22