Proof, if proof were needed, that the better burger revolution is not confined to the capital, Hot Press catches up with a new franchise guaranteed to tickle your taste buds.
When Yeah! Burgr opened its most recent branch in Drogheda, it had the good fortune to do so during Ireland's biggest traditional music festival, Fleadh Cheoil na hEireann. An immediate hit with locals and festival-goers alike, lines stretched around the block throughout the festival with even Fleadh TV's Hector O Heochagain dropping in to deliver his stamp of approval. "It was the toughest two weeks of my life," says Yeah! Burgr co-owner Stephen Moran. "There must have been 50-60 people in the queue just to get in the door, from opening until closing, which was an amazing advertisement in itself!"
The Yeah! Burgr story started in 2017, when Stephen and his brothers, David and Gary, needed to make use of a unit adjoining their popular Navan late-bar FORTYONE. "We decided we wanted to go with a burger joint that focused on high quality, gourmet burgers," Stephen tells us – and Yeah! Burgr is certainly that.
With a build-your-own-burger ethos, their reputation lives and dies on the strength of their ingredients. "Our head chef, Greg Halpin, has done so much work behind the scenes getting the best quality ingredients from the right suppliers, and you can see it in the food. We don't own a freezer. We get six deliveries a week so we can guarantee that the food is absolutely fresh." And, with succulent meats, mouth-watering toppings, and a real commitment to delivering the best possible customer experience, Yeah! Burgr's reputation is going from strength-to-strength.
Even the decor is distinctive. "We decided to go with a raw New York style," notes Stephen. "A lot of steel, treated rust, exposed brick, cool neon. It's casual dining during the day, but at night the candles come out, the music goes up, and it becomes a bit of a cooler spot."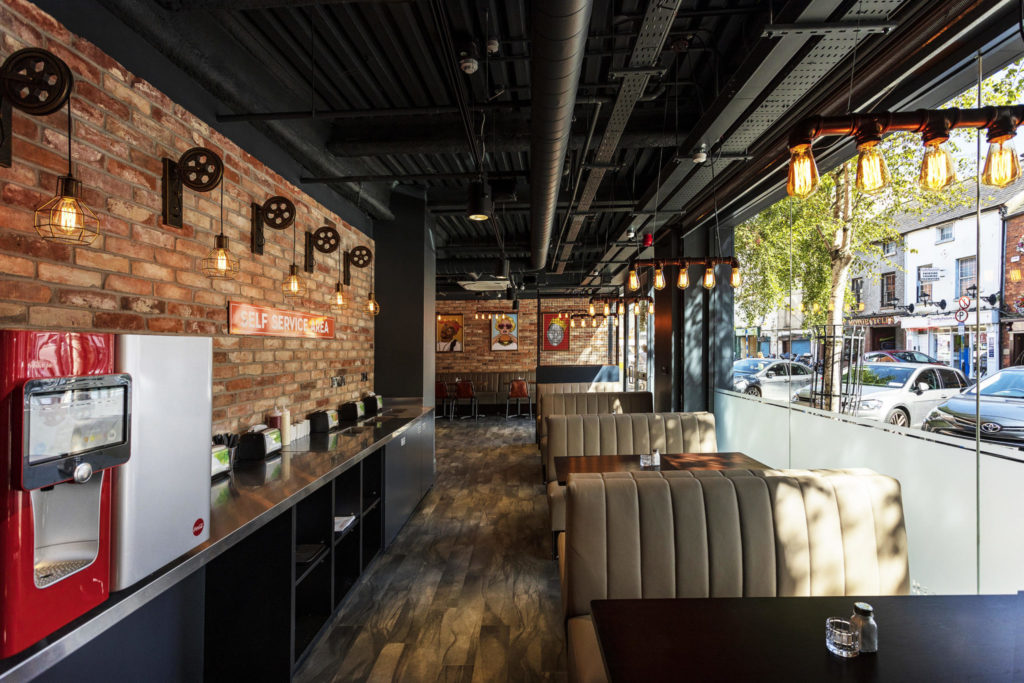 Advertisement
The American influence is also in evidence on their menu, with sumptuous beef, chicken and veggie burgers, tasty chicken wings and loaded fries all taking pride of place. "We just introduced waffle fries," says Stephen. "There isn't many places doing waffle fries in Ireland. It's so simple and they're so tasty. We got the equipment in from the States and they've been a huge success."
Yeah Burgr! have also been innovative in getting the word out about their brand. Since opening, they have been releasing buzz-worthy promo videos featuring Hardy Bucks stars Owen Colgan and Peter Cassidy.
"I met Owen through a comedy gig we did at FORTYONE and became friends with the lads," says Stephen. "They just come down and have a bit of fun! We have a new promo going out next week advertising our vegetarian menu. We've got Beyond Meat on board for our vegan burger; it's very important to us that we can present proper vegetarian options. In the ad, Frenchtoast (Cassidy) comes out as a vegetarian to Owen, and it's just hilarious."
The success of Yeah! Burgr's debut in Drogheda wasn't a surprise to the Moran brothers. It's a success that's been repeated at both previous Yeah! Burgr locations, including the original outlet in Navan, and their second at a prime location near the entrance of St. Patrick's College, Maynooth.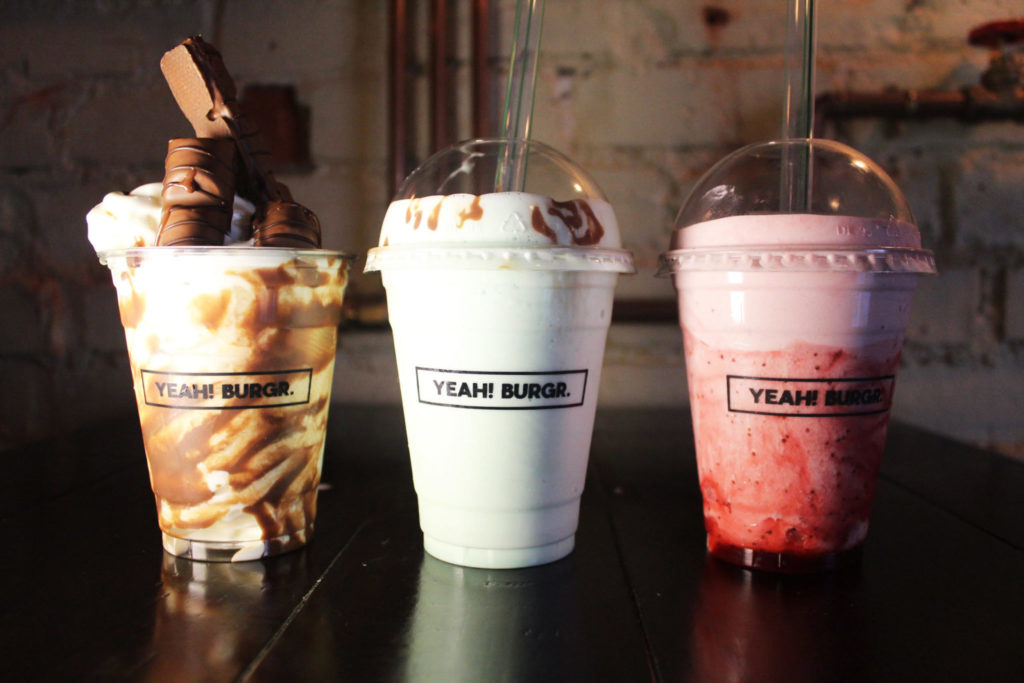 "We opened our first location beside FORTYONE in September two years ago," he reflects. "It just took off. We couldn't keep up with demand, it was crazy. I knew after a month that we would be opening the second one." With the 4th outlet set to open its doors on Redmond Square in Wexford town in early December 2019, it seems like nationwide domination is well and truly on the cards for Yeah! Burgr.
"Drogheda is our first franchise and that was a big step forward," Stephen tells us. "We've got some very interesting enquiries for more locations throughout the country so you never know where we could be popping up next".
Advertisement
• If you're interested in a franchise opportunity with Yeah! Burgr, drop Stephen a line at [email protected] or visit yeahburgr.com.
RELATED
Lifestyle & Sports
05 Mar 21