Eamonn McCann hailes Megan Rapinoe – Woman of the Year, Footballer of the Year, and Silver-Haired Lesbian Queen of the Year – and Chelsea Manning as important women in 2019.
Let's start with Megan Rapinoe on account of her being Woman of the Year, Footballer of the Year and Silver-Haired Lesbian Queen of the Year.
At the World Cup finals in July, Rapinoe captained the US to victory, was voted Player of the Tournament, emerged as joint top scorer – with Alex Morgan (USA) and Ellen White (England) – and was pitch-perfect when asked whether she was looking forward to bringing the trophy to the White House in triumph for a gilt-edged Presidential reception.
"I won't be going to the fucking White House," she explained.
A long-time fighter for equality in sport, she led the victory lap at Lyon's Parc Olympique to a rolling chant of "Equal Pay! Equal Pay!"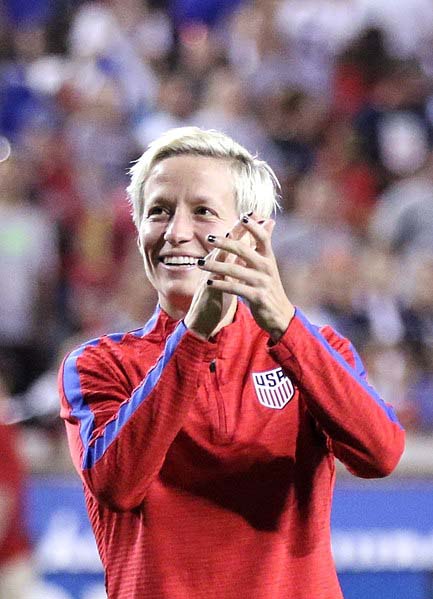 At a ceremony in November celebrating women who'd made a difference in 2019, she began with reference to, "the person I don't feel like I would be here without… someone whose courage and bravery was so bright and so bold, a person filled with conviction, unafraid of the consequences because he knew it really wasn't about playing it safe, it was about doing what was necessary and backing down to exactly nobody.
Advertisement
"So while I'm enjoying all of this unprecedented, and frankly, a little bit uncomfortable… success in large part due to my activism off the field, Colin Kaepernick is still effectively banned."
Kaepernick, six-year quarter-back with San Francisco 49ers, has been ostracised since 2016 by the NFL for going down on one knee when the US anthem was played as a gesture of opposition to police violence against young black men.
There's a buzz now that the NFL may summon up a sliver of shame in 2020 and agree not to stand in the way, if another team offers him a contract. If it happens, it won't be down to solidarity from fellow football players, almost all of whom have maintained a shifty silence on Kaepernick's plight, but to the intervention of campaigners for justice in the wider world, among whom Megan Rapinoe has been first and foremost, front and centre, backing down to nobody.
She concluded with a pledge "to work relentlessly to dismantle that system that benefits some over others and is tearing us apart… This is such a pivotal moment. We have to be better."
On top of all that, she'd dazzle the sight of your eyes.
What's not to cherish?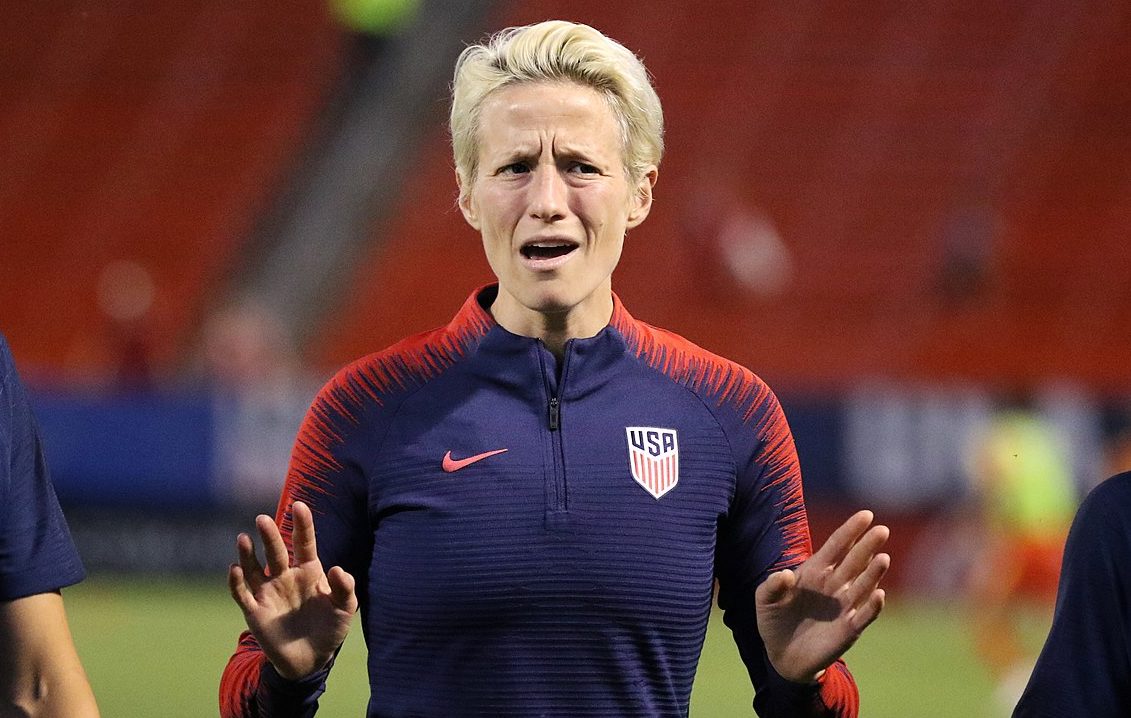 Advertisement
The Cover of Vogue
Chelsea Manning could have been running free in 2019 if she'd agreed to testify to a Virginia grand jury about delivering a treasure trove of confidential documents to Wikileaks.
Manning had been a US army intelligence analyst in Iraq. Alarmed by material coming across her desk, she copied files containing 750,000 items relating to the Afghan and Iraq wars. She offered the info to The New York Times and The Washington Post. Neither showed interest. She handed them to Wikileaks instead.
The documents detailed all-pervading corruption and systematic trashing of human rights by US and allied forces. The most damning information came in the "Collateral Murder" videos from Iraq and in the "Afghan Logs".
The Iraq video was shot from an Apache helicopter. It showed soldiers aiming heavy-machine gun fire at a group of 10 civilians in the Amin District of Baghdad. Two were journalists from Reuters news agency. The group is seen in split-second panic and then their bodies in spasm on the ground as the bullets jerked and spun them around.
Advertisement
The Guardian reported that Afghan material included record of "the marines opening fire with automatic weapons as they tore down a six-mile stretch of highway, hitting almost anyone in their way – teenage girls in the fields, motorists in their cars, old men as they walked along the road. Nineteen unarmed civilians were killed and 50 wounded."
The Guardian reported that the official army record of the incident "failed to make any reference to the deaths."
The largest toll came in March 2007 when six 2,000 lb bombs were dropped on a compound where intelligence suggested a "high-value individual" was hiding. A US spokesperson estimated afterwards that 150 Taliban fighters had been killed. Local people told that the casualties comprised around 300 civilians, vaporised or blown to bits.
Ms. Manning has already testified she'd been the conduit for the information. What Trump wants now is evidence that could be used against Wikileaks editor Julian Assange. Her unwillingness to rat on him keeps her incarcerated.
She has a terrifically cheeky approach to life. Freed on probation on Obama's last day in office, she was greeted by some as an exotic celebrity: the fact that she is transgender appeared to make her all the more intriguing.
"You should be shot for treason," advised one angry patriot.
"And instead I'm being shot for the cover of Vogue," she riposted.
Advertisement
Returned to prison under Trump, she may not now be sustaining such chutzpah after long stretches in isolation. We can but wish her better days.
And wish for more Megan Rapinoes and Chelsea Mannings to cleanse the world for the years to come.
And finally...
In October, journalist Ronan Farrow, who broke open the Harvey Weinstein story, told Bill Maher that there was solid evidence Bill Clinton had raped Juanita Broaddrick in April 1978 when he was Attorney General of Arkansas.
Perhaps, in 2020, Clinton and his wife, Hillary, who has assiduously covered up the rape, will begin to be seen for what they are, even in Ireland.
Perhaps.
RELATED
Lifestyle & Sports
26 Sep 23