Stuart Clark reports on the reopening of Ireland's distillery visitor experiences and all the other latest whiskey and gin goings-on from around the country.
Having had to roll up the welcome mat during lockdown, Irish distilleries are in the happy position of being able to re-open their visitor experiences, which range from interactive state of the art extravaganzas to more homespun affairs that capture the essence of the whiskey-making art.
Team Hot Press lost no time in renewing acquaintances with our pals at the Powerscourt Distillery who were celebrating the release of their Fercullen Mill House Single Grain Amarone Finish.
We've had a sneaky taster and can confirm it's as palette-thrillingly delicious as it sounds.
The first of three special Estate Series whiskeys, it's available direct from the powerscourtdistillery.com/product-category/limited-editions webstore where you can also book tours, tastings and food pairings.
While it just wasn't possible to organise a big gig this summer – wait though until 2022! – Slane Distillery has been celebrating forty years of music at the castle with the sipping of such signature cocktails as Espresso Martini, Slane Cold Brew and River Boyne Fizz in its wonderfully atmospheric Stalls Bar.
There are five different tours and tastings to chose from, details of which can be found at slaneirishwhiskey.com/book-a-tour for details of the five tours and tastings along with current gift shop opening times.
Down Doolin way, J.J. Corry Irish Whiskey has pitched its Highball Tent in the Fiddle + Bowl Hotel's manicured gardens.
The McGuane family will be bringing with them the wares they blend on their nearby farm where a thirty-strong herd of cattle graze beside their rackhouse. jjcorry.com.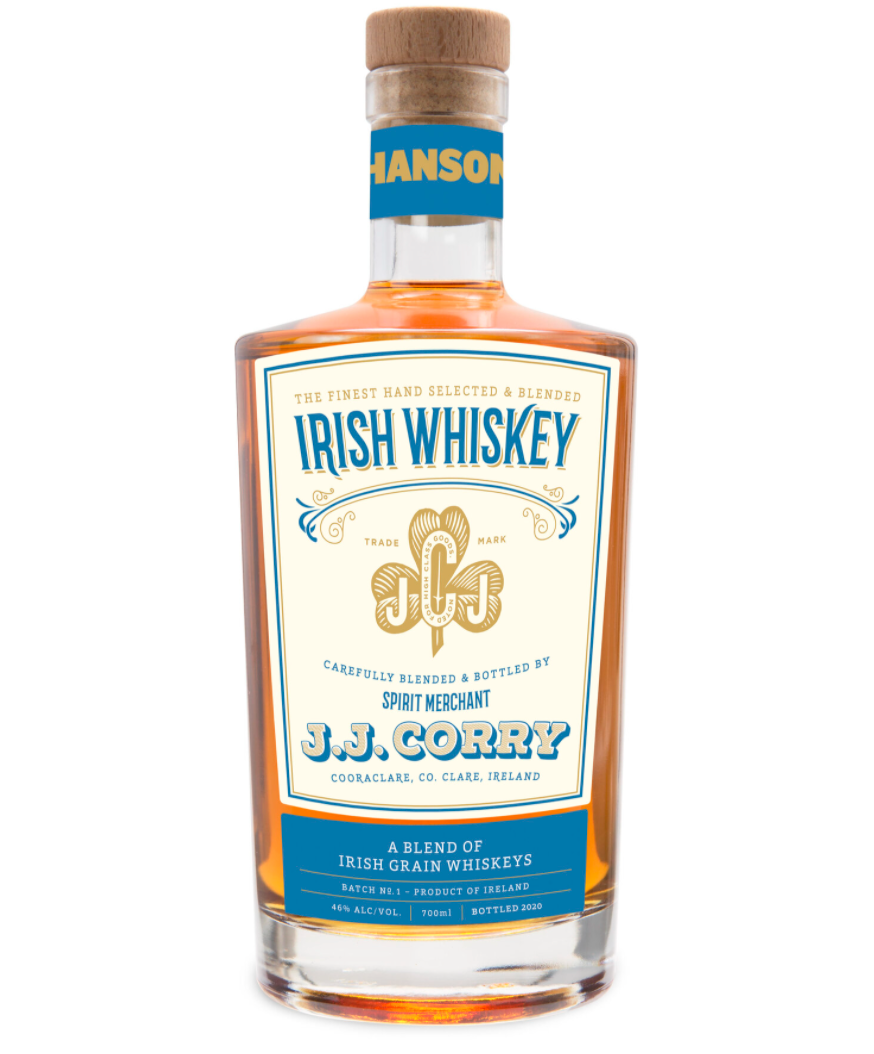 Aficionados who'd like to expand their uisce beatha knowledge can enroll in the virtual Irish Whiskey Academy, which is being hosted by Middleton Distillery.
Hosted by tutor Tommy Byrne, the three-hour interactive session delves into the making of their Green Spot, Redbreast 12 Year Old, Powers John's Lane Release and Midleton Very Rare Barry Crocket Legacy pot still whiskeys, samples of which will be sent to you along with tasting glasses, a notebook and pen, the Irish Whiskey Academy Summary Book and a digital certificate with which to lord it over your whiskey loving friends. irishwhiskeyacademy.com.
Celebrating its first birthday in June was the Rebel City Distillery, which has taken over the old Ford factory in Cork.
Already a multiple award-winner, their flagship Maharani Gin is zested with pomelo and spiced with cassia and nutmeg mace sourced from a women's farming co-operative in Kerala, India.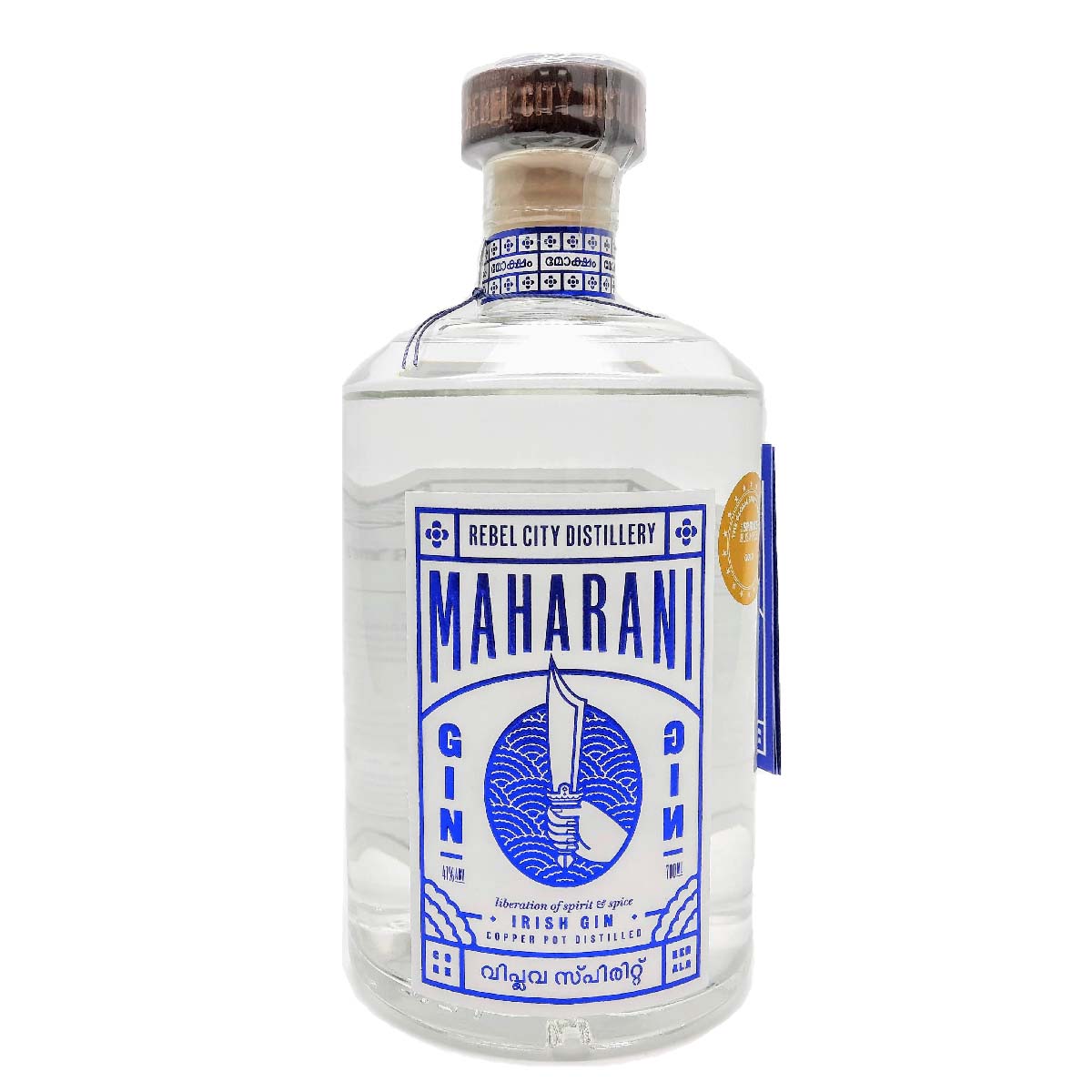 Kerala, AKA God's Own Country, is the birthplace of Bhagya Barrett whose devotion to the gin cause is matched by her biochemist turned fine spirits expert husband Robert and father-in-law Brendan who ensure it's a family affair.
With Covid restrictions lifting, they'll soon be announcing details of distillery tours and their Gin School. rebelcitydistillery.com.
Flying the boutique spirits flag in Dublin is the Stillgarden Distillery, which using schematics dating back to the 1700s has created its own Old Tom Gin dispenser.
Explaining the history behind it, Stillgarden co-founder Pat O'Brien says: "England's Gin Act of 1736 had made it much harder to sell alcohol, with licenses costing £50 – over £7,000 at today's value. Paid informers would buy illegal gin, report it to the police, and pocket the fine. To get around this, an enterprising man by the name of Captain Dudley Bradstreet came up with a hack to sell gin: the Puss & Mew, also known as Bradstreet's Cat or Old Tom. 
"After scrutinising the Gin Act, he realised that it gave the police no authority to enter a building, relying instead on informers to catch a gin seller. An aspiring drinker would ask the statue: 'Puss, do you have any gin?' The statue would meow, and a small drawer would open in its mouth where the drinker would insert coins. The gin would then flow out of a pipe in the cat's paw."
And, no, Pat hadn't been sampling his own wares when he told us this!
Discover more about Old Tom, the Stillgarden Distilling Academy and their range of spirits and pre-mixed cocktails at stillgardendistillery.com.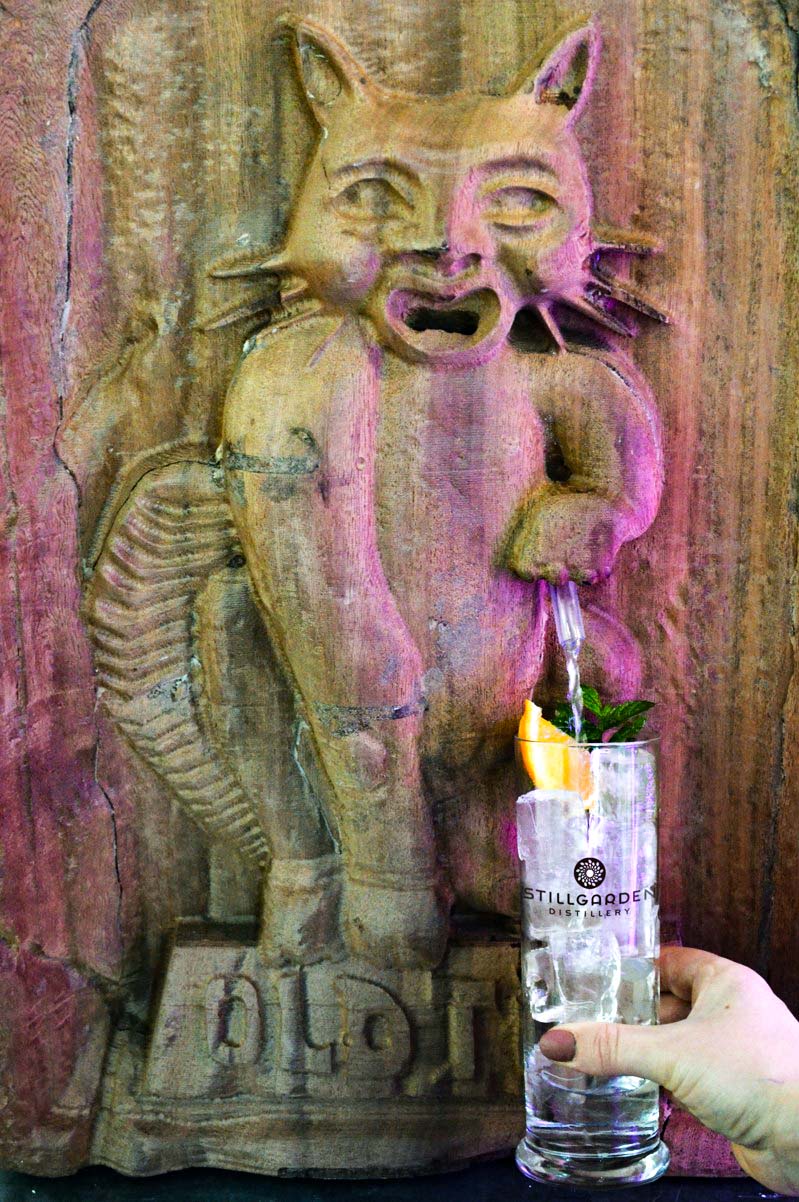 Talking of cocktails, we are loving the Chocolate Gin that's been created by the resident Grace O'Malley mixologist who definitely deserves a pay rise. Grace was becoming a growing presence in Irish bars when lockdown kicked in, so we're looking forward to renewing acquaintances with the Pirate Queen and her extraodinarily good Irish whiskey and heather-infused gin. graceomalleywhiskey.com.
Ireland's status as a key player in the global whiskey market is underlined by the opening this week of Kentucky Bourbon Barrel's first overseas outpost in Newbridge, Co. Kildare.
They'll be supplying distilleries and blenders on both sides of the Irish Sea with high quality, ready-to-fill used barrels from the likes of Heaven Hill, Wild Turkey, Buffalo Trace, Jim Beam and Brown-Forman.
They're also offering a full cooperage service with details available from kentuckybourbonbarrel.com.
Finally, if your feet are in need of a treat, let us point you in the direction of the fabulous puffin socks available from shop.lambaywhiskey.com. Your tastebuds, meanwhile, will be happy with any of the four libations lovingly crafted by the Lambay Whiskey crew with a little help from the folk at Maison Camus, the ancestral home of Camus Cognac.
Slainté!