Ireland is enjoying a massive spirits renaissance with distillers old and new cleaning up at international awards ceremonies. Whether you're a whiskey worshipper, genuflect in the presence of gin or seek divine inspiration from Connemara moonshine, you'll find loads of great drink ideas in this Irish Distilling Special.
Talk about punching above their weight! The rude health of the distilling industry here was highlighted in March when eight of the coveted World Whiskies Awards handed out in London promptly headed to Ireland.
Among them were World's Best Pot Still Whiskey – Teeling's Wonder of Wood; World's Best Grain Whiskey – Boann's Whistler Mosaic Marsala Cask; and World's Best Master Distiller – Midleton's Kevin O'Gorman, which is quite the triple-whammy!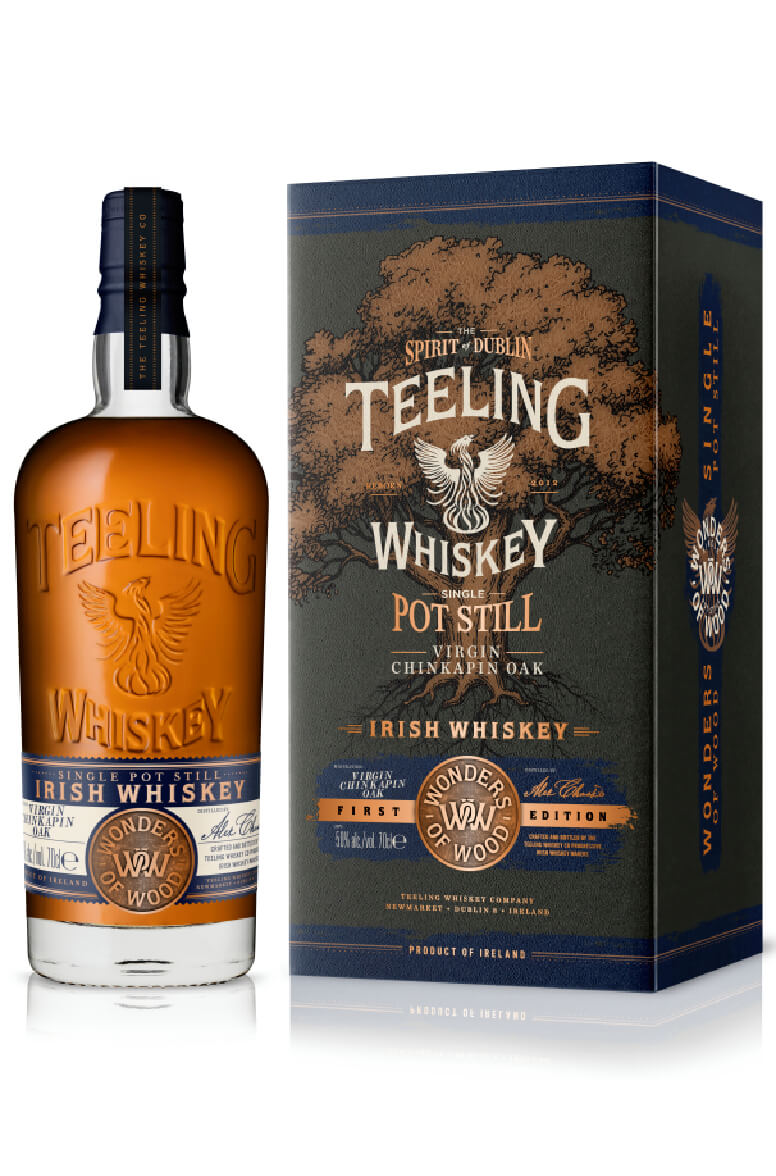 It was just reward for the three i-s – imagination, innovation and investment – which have resulted in Irish whiskey sales skyrocketing around the world.
Most eye-catching of all is Irish whiskey officially overtaking Scotch in the States where sales are up by 16.3% to a record $1.3 billion.
Advertisement
This growing demand has resulted in Irish Distillers committing to a new €250 million distillery in Cork which will produce Jameson, Powers, Redbreast, Midleton Very Rare, the Spot family and Madness; Sligo's Lough Gill Distillery merging with American giant Sazerac who are planning to take their Athrú brand worldwide; Belfast's Titanic Pumphouse being transformed into a £7.5 million distillery and visitor centre; and its near Laganside neighbour J&J McConnell's Distillery planning a £22.3 million upgrade.
And that really is just for starters!
Also in celebratory mood are Lambay Whiskey whose Single Malt Castle Prestige Edition 20 Years Old picked up a Spirit Business Luxury Masters Award last month.
The judges praised its "rich nose with lots of fruit and honeyed sweetness" and "bold spice and cooling caramel on the finish, with some dark chocolate and dried currants." And, yes, it really is that yum!
They'll also be hoping to bag a few awards with Batch 01, the first release in Lambay's Reserve Cask Series. A limited-edition single malt of rich oak and pepper with lingering herbal notes and salt – double yum! – it's available now from shop.lambaywhiskey.com.
Forget Erling Haaland to Man City, this year's big transfer news was former Teeling's man Paul Corbett bidding a fond 'adieu' to Clonakility Distillery and taking over from Noel Sweeney as the new Powerscourt Distillery Manager.
An award-winner himself, Paul has hit the casks running with the small-batch Fercullen Falls, a malt whiskey blend matured in first-fill ex-bourbon barrels.
Advertisement
It notably includes the first liquid to be distilled in their Powerscourt HQ – a milestone moment that's causing great excitement in their corner of Wicklow.
As you can read elsewhere in this Irish Distilling Special, Paul's exciting plans for Fercullen include harvesting their own wild brewer's yeast from the estate's Italian Gardens, which would be an Irish first.
Paul also makes the pertinent point that there's no longer a 'typical' whiskey drinker with uisce beatha as likely nowadays to end up in a funky cocktail as it to be sipped neat.
A classic brand that's connecting with a new generation of whiskey lovers is Powers Irish Whiskey whose new Old But Gold campaign is also featured in this Irish Distilling Special.
It includes a series of fascinating life stories told by the likes of basketball legend Gerald Kennedy who just happens to be singer Erica Cody's dad; the godfather of Irish surfing, Kevin Cavey; and dancers Jane Moody and Sandy Cuthbert.
Advertisement
You'll also get to meet John O'Connell, Ger McCarthy and Denis McCarthy, three childhood friends who started out twenty years ago in a backroom with two ex-Swiss schnapps stills and now, as co-owners of West Cork Distillers, export their award-winning liquids to nearly seventy countries worldwide.
Their West Cork Bourbon Cask Blended Irish Whiskey is a riot of citrus, apple and nutmeg flavours and stunning value at just €26.95 from their online shop.
And let us not forget the distillers also proudly flying the gin, vodka and poitín flags in Ireland. Poitín has become a seriously hip cocktail ingredient with Micil, a 44% ABV Connemara Potstill flavoured with a local botanical known as bogbean, a mixologist staple on both sides of the Irish Sea.
Named in honour of their great-great-great grandfather, Micil Mac Chearra, who began making illicit poitín in 1848 on a Connemara hillside, the Salthill-based distillery is presided over by brothers Pádraic and Jimín Ó Griallais who are equally proud of their whiskey, gin and unique poitín-laced Irish Cream.
Their all-year-round Visitor Experiences are highly recommended and bookable at micildistillery.com.
We also have it on extremely good authority that an artisan Irish rum is on its way with further whispers of an Irish tequila. Needless to say, we'll keep you posted!
Advertisement
So, pour yourself a dram, and say "Sláinte!" to our world class distillers.
Recipes:
The Lambay Orange Cinnamon Smash
We recommend using freshly squeezed juice for a real zing on the palette!
Ingredients:
1 Cinnamon Stick
1/2 teaspoon Orange Zest
60ml Lambay Small Batch Blend Whiskey
30ml Orange Juice
Topped with Soda Water
Garnished with 1-2 Orange Slices
Method:
Advertisement
Break the cinnamon stick into pieces and add them to a shaker. Add orange zest and juice and muddle it up. Add Lambay Small Batch Blend Whiskey, orange juice and shake vigorously. Double strain the cocktail into a glass with ice. Top up with a little soda and add the orange slices. Serve immediately and enjoy!

Inverin Irish Coffee
Ingredients:
35.5ml Micil Inverin Small Batch Irish Whiskey
10ml Demerara Syrup
Freshly Brewed Coffee
Light Whipped Cream
Method:
Heat your chosen glass, not too big, not too small, by filling with hot water and stirring, then empty the glass again. Add your Inverin whiskey, syrup and coffee, leaving space for the cream float. Pour your lightly whipped cream over a spoon to allow it to float on top of the cocktail.
Advertisement

Fercullen Stinger
Ingredients:
50ml Fercullen Falls Small Batch
25ml Vanilla syrup
6-8 Fresh mint leaves
35ml Fresh Lemon juice
Top with Black Castle Bramble Sting soda
Method:
Add all ingredients except Black Castle Bramble Sting soda to a shaker with ice and shake. Strain into a Collins glass, top with Bramble Sting soda and garnish with a sprig of mint and dehydrated lemon wheel.
Advertisement
Read the full Irish Distilling Special in the current issue of Hot Press – out now.