I try to stay open to the next adventure in life and in football. Which is why I went from minding ponies in the Scottish Highlands to playing professionally in Copenhagen, Denmark. All the while we are accumulating experiences that will hopefully stand to us in the long run…
It was time to say farewell to the Scottish Highlands. Au-revoir Shetland ponies! It's been fun taking care of you these past few months – feeding you and shovelling hay in the dead of winter. Time to head to Copenhagen. To join a new team, socialise with people my own age again, and remember what it is like to speak to humans.
Integrating into a new team is never easy. But when you are constantly on the move and travelling – like me – it just becomes second nature. Don't speak the same language? No worries, we can communicate with smiles and hand signals. Soccer has a funny way of breaking down barriers – if you nutmeg someone in training, it's the universal sign of appreciation and messing around with your new teammates. Maybe not the first training session, though… too soon.
As I got a lift – from the farmer I'd been staying with – to the nearby train station, I wasn't nervous per se. I had a long journey ahead of me: a train to Edinburgh followed by a flight to Denmark. There, I was due to be collected by a man from the new club who I had never met before. But the prospect was still an attractive one. I'd be back in the swing of things.
It was the beginning of a new adventure.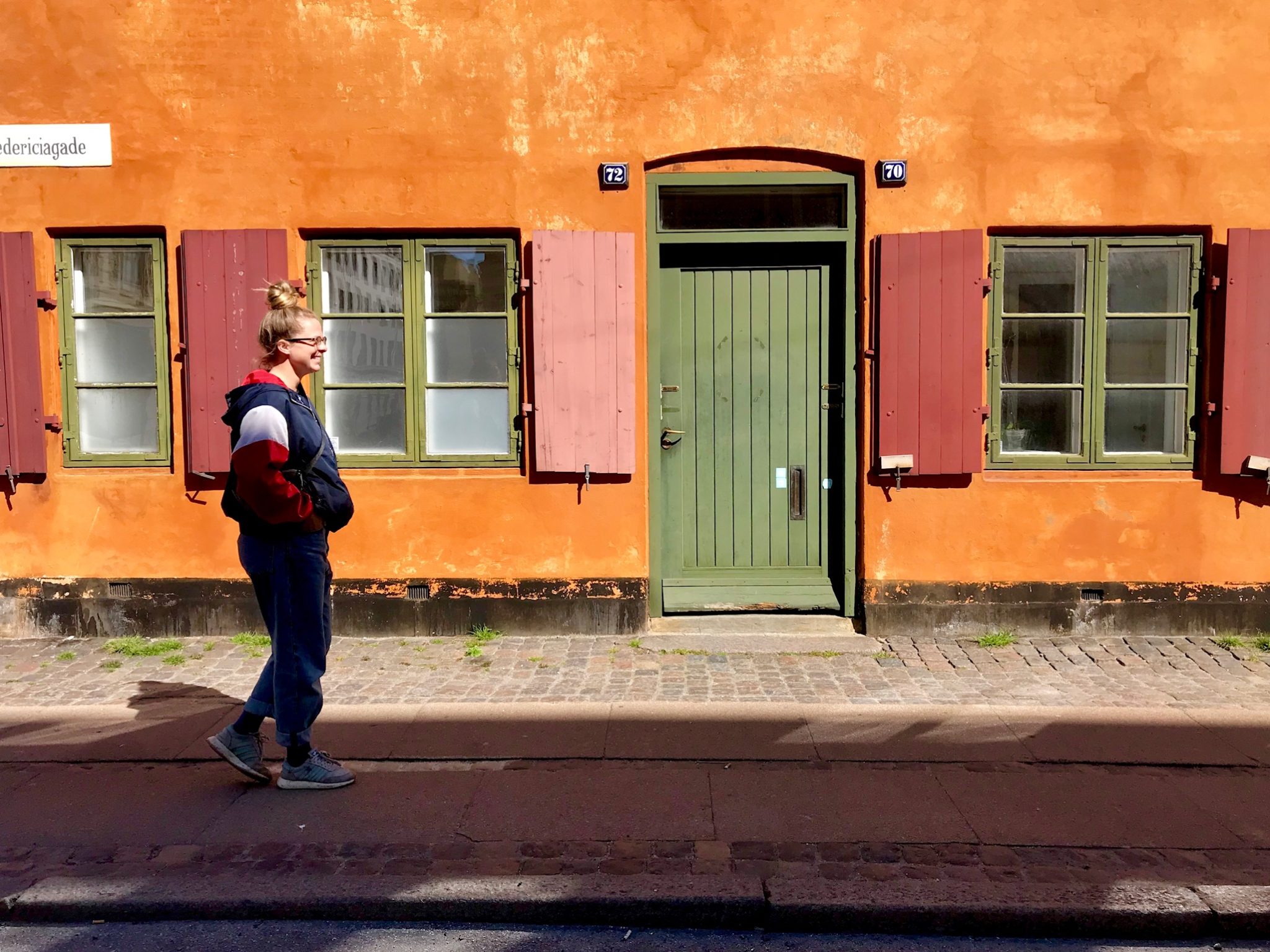 Advertisement
MIDFIELDER NEEDED
I had just spent eight weeks in the tiny town of Glenbuchat. Never heard of it? Me neither. The population is about as big as the queue at The Front Door on a Saturday night (40 people tops).
I had signed up for what was called Work Away, a programme where you stay with someone – it could be a single person, family, group of workers – and work in exchange for food and accommodation. I ended up as the only worker on a farm with 18 Shetland ponies, who needed someone to keep them alive through what promised to be a cold, hard winter in the mountains. Somehow, I felt like I was qualified for the job.
I committed to the project for eight weeks off the bat – and only then decided to look where the town is on a map. To say that it's tiny is grievously understating it! I had to magnify everything by about seven times on Google Maps to finally locate the village, hidden-away in the Cairngorm Mountains, miles from any bus stops, train stations, or sense of civilisation.
I was in Salzburg, Austria at the time, enjoying Christmas with my family. They all said I was crazy. But my brother had just spent three years traveling in a food truck across Asia; and my parents had been bouncing around Europe with just a backpack each. So heading to this desolate, pony-based community seemed relatively normal. Right?
Wrong. I was picked up at the local train station (a full 80 kilometres from my destination) by a nice Scottish farmer. The next day, I was thrown straight into work. I was given a full jumpsuit, wellies, hat, gloves, and a filling breakfast of Weetabix (why do people eat this? It turns to oatmeal-flavoured milk in two seconds), I was taught how to shovel the stables, bring water to the horses in the field, and feed them at breakfast and dinner time. Sad to say, the ponies had a better diet than I did.
I kept this routine up for two months, working from the crack of dawn (before it actually – a pony called "Pinto Bean" liked to have his breakfast at 6am sharp) until the sun went down. I joined the local hiking group, which consisted of six senior citizens who enjoyed talking about flowers and arthritis medication. Having brought the average age there down substantially I did the same for the group IQ when I attended what were called 'trivia nights'.
Advertisement
I tried to make myself at home in this little community. Then, with about two weeks to go to the end of my agreed time, I received an email alerting me to the fact that a team in Denmark needed a midfielder for the spring season. The email had barely hit my inbox when I responded with a resounding "YES".
I needed to move on.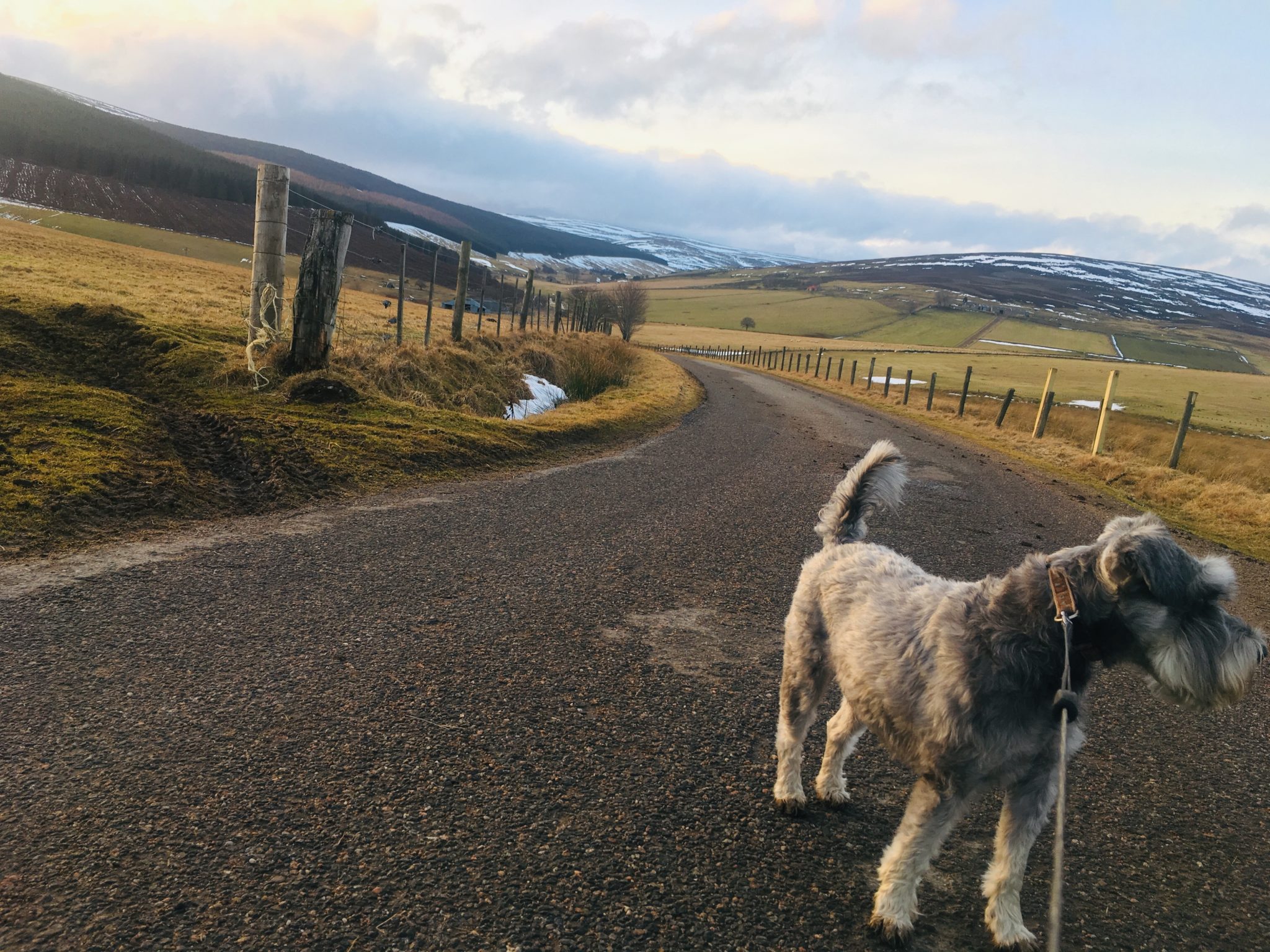 SPARE BEDROOM
For the last couple of weeks in Glenbuchat, I found time to train in between tending the ponies. I would walk Rufus, the dog, and run up the nearby Scottish mountains. All 40 people in the town thought I was crazy. The feeling was mutual.
Mulling things over, on the train from Aberdeen to Edinburgh, I decided that I was really up for the challenge. Although the prospect of going into uncharted territory can be scary at first, let me tell you that nothing can be more terrifying than hearing your alarm go off every morning at 5:30am – just so you can head out into the snowy, blustery, and pitch-black Scottish winter to start the day's labour.
New team? No problem. No clothes? Ah! That's a different matter…
Advertisement
Of course, I'd only had outdoorsy-type clothes in my backpack for the past two months, so I ended up landing in the ever-trendy Danish city looking like a person from another dimension. Fortunately, the strange man from the soccer club still picked me up from the airport, desperately disheveled as I might have looked to his keen Scandinavian eye.
Here again, there was no time to rest. I was whisked straight to the club-house to get ready, meet the girls, and hop into the first session. The man carried my backpack into the club-house. It was the size of almost every girl on the team: small, lean machines the lot of them, who could dribble around you before you even had a clue what was happening.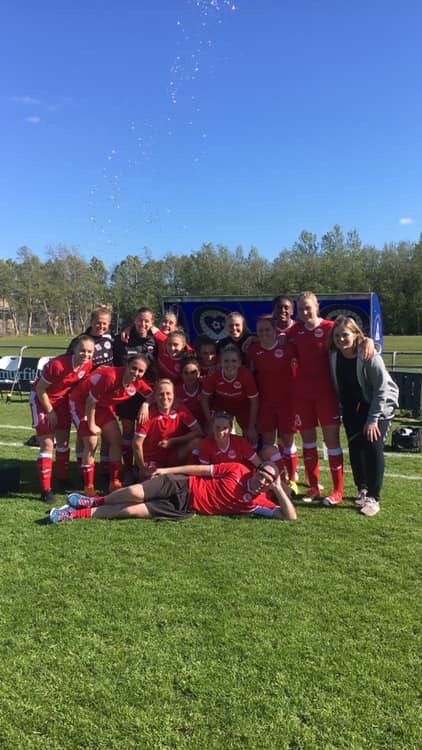 After the session, it was time to figure out where I was staying.
Truthfully, I hadn't a notion what was on offer. All I knew was that I had to get there that day: the rest had been left up in the air. A few minutes later, I was told that I was staying, in their spare bedroom, with a Danish family in Ballerup, a suburb of Copenhagen.
The next three months were filled with training, matches, becoming a part of a Danish family, exploring Copenhagen, making fast friends – and no horses whatsoever in sight. Coming off an entirely foreign and intimidating experience of working on a farm in the middle of nowhere and living with a Scottish farming family, meeting girls my own age seemed like a breeze.
My experience has been that the more you put yourself out there, the more you will get out of the experience. When life, or sport, forces you to adapt, you become more adaptable. It is a never-ending cycle. The meaningful encounters, evolving relationships, and lifelong memories become a part of who you are.
Advertisement
Every city, every team, every person you meet can help you — and vice versa. Even the ponies…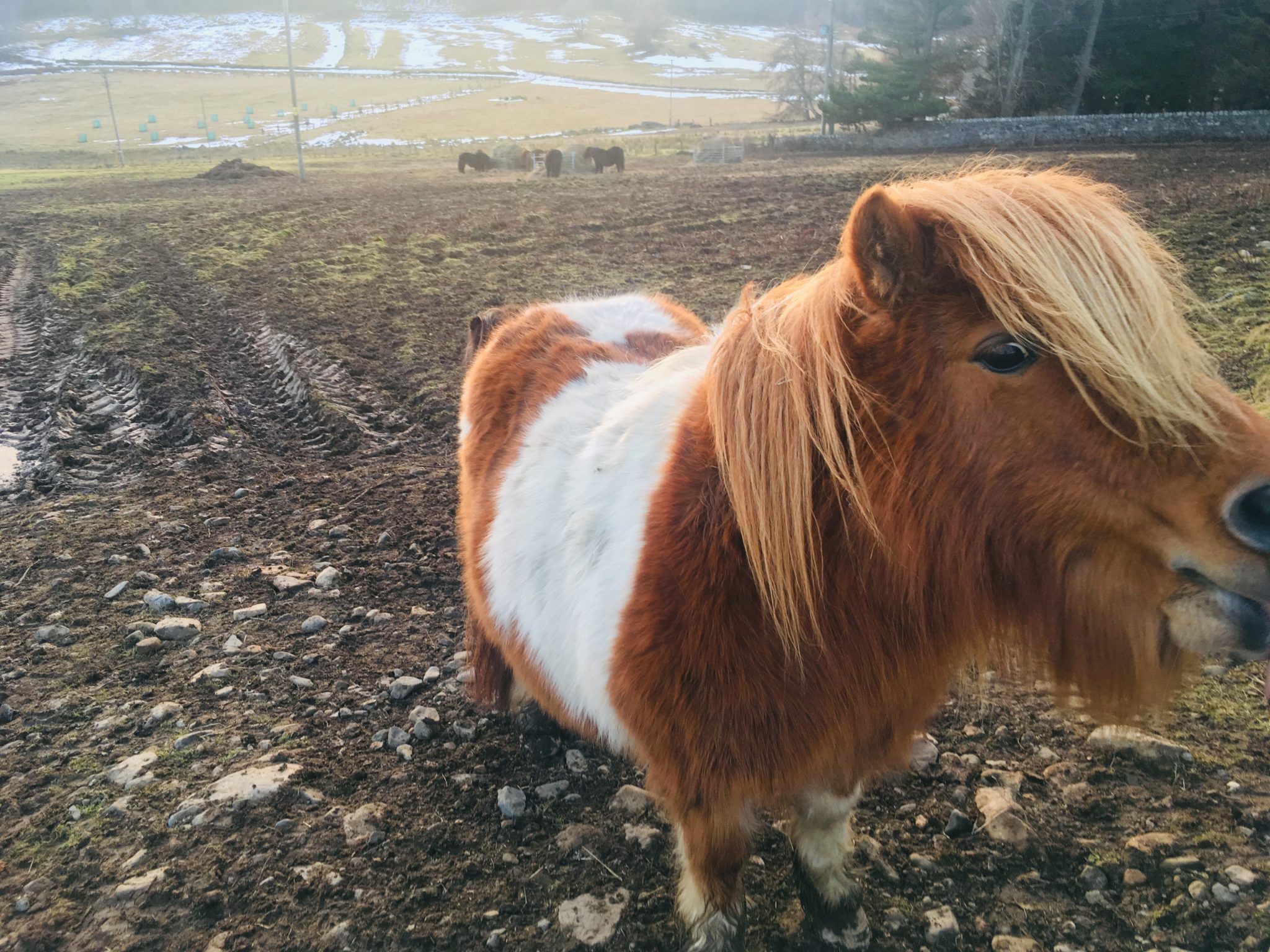 Emma Starr is from Philadelphia in the USA. She completed an internship at the Manchester International Football Academy having graduated from George Mason University, in Fairfax, Virginia, in 2016. She has played football in the UK, the US, Ireland, Denmark and Austria. She joined Galway WFC in 2018 to play professional football, and played for a season with the west-siders. She subsequently signed for FFC Vorderland in Austria and played for a season there, making 17 first-team appearances. She returned to Galway last year, becoming one of the team's most influential players. She has signed again for the 2022 season. Emma is a journalist and writer as well as a strength and conditioning coach.