The Hemp Company are Ireland's leading hemp experts and have been extolling the benefits of hemp for 20 years. What's becoming increasingly clear is that they are making a very important statement indeed.
Hemp has huge potential to positively impact on the environment, and to reduce our reliance on non-renewable materials. Studies have shown that hemp is a fully eco-friendly material, which is both renewable and good for the soil. It doesn't need as much water (increasingly, a scarce commodity) as other crops – for example regular cotton; it requires fewer pesticides; and it is even good at removing carbon dioxide from the atmosphere. It might just be the next big thing in sustainability.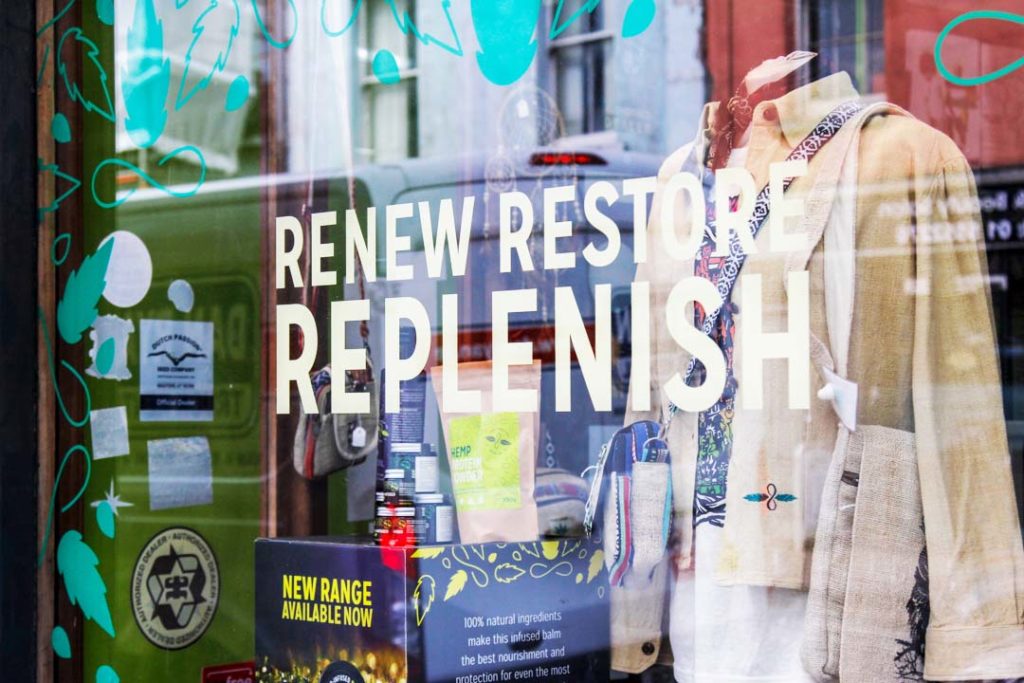 Established in 1999 by Jim McDonald, The Hemp Company in Dublin have become leaders, both in Dublin and among the global hemp community. Pioneers in the sale of hemp-based products, they stock everything from food and clothing to cosmetics and accessories made from the plant, in addition to high quality CBD oil.
They also actively promote awareness of the positive impact the plant can have on the environment. Jim makes the point that cultivating hemp can be of great benefit to Ireland's economy – from farming and building to product development, and all across the industrial sector. At least 50,000 everyday products currently being made from unsustainable materials could be replaced with hemp alternatives. The growth and cultivation of hemp also creates opportunities for jobs, and for regenerating rural communities. There are many positive applications for the well-being of people too, as hemp is a nutritious, protein-rich source of food.
Advertisement
Right in the heart of Dublin, at 167 Capel Street, just down the road from the Hot Press offices, The Hemp Company has become one of the most iconic hemp stores in the world. Much of their business is repeat or through referrals, showing the confidence and trust built between them and the public. They also have a fascinating Hemp Museum, showcasing the history of the plant, as well as a Hemp Kitchen serving a number of edible plant-based goodies downstairs. It is simply not to be missed if you're visiting Dublin.
• For more information drop into 167 Capel Street or go to hempcompany.ie.