Lifestyle & Sports
22 Jul 22
Guinness and Irish illustrator Fatti Burke team up for vibrant summer collection
"I've had the best time bringing that specific type of Irish sunny day joy to other Guinness lovers!" says Fatti Burke.
With summer officially in full-swing, Guinness and award-winning Irish illustrator Kathi "Fatti" Burke have joined forces once again, to present the second in a series of collaborations that bring their Lovely Day for a Guinness campaign to life.
The colourful summer line, created by Burke and Dublin 8 gallery and studio Hen's Teeth, includes eye-catching slogan t-shirts, tote bags and bucket hats – as well as prints inspired by Guinness' iconic trademarks.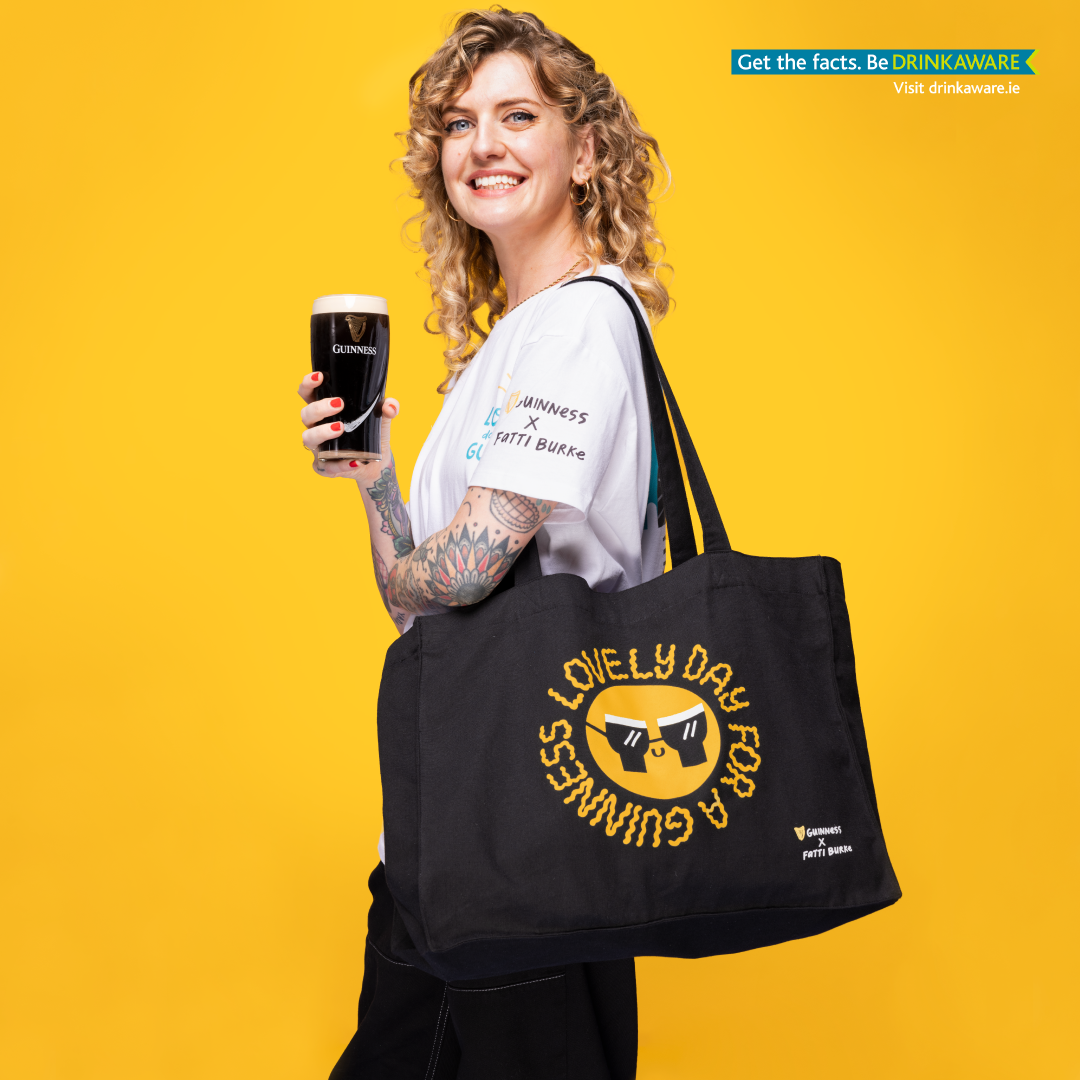 Burke, who hails from Co. Waterford, has been working as an illustrator since graduating from the National College of Art and Design in 2012. Her lauded work draws inspiration from food, home, jokes, and creamy pints of Guinness – with bold colours, patterns and designs that inject a playful energy into everything she creates.
In 2021, Hen's Teeth and Fatti designed a pub snug – an immersive installation celebrating the beating heart of the Irish pub.
"I'm so delighted to be teaming up with Guinness again to create the Lovely Day for a Guinness collection, I've had the best time bringing that specific type of Irish sunny day joy to other Guinness lovers!" she says. "That unique blend of a lovely bit of weather, a creamy cold pint and finding a great spot outside for all your mates is the best feeling!"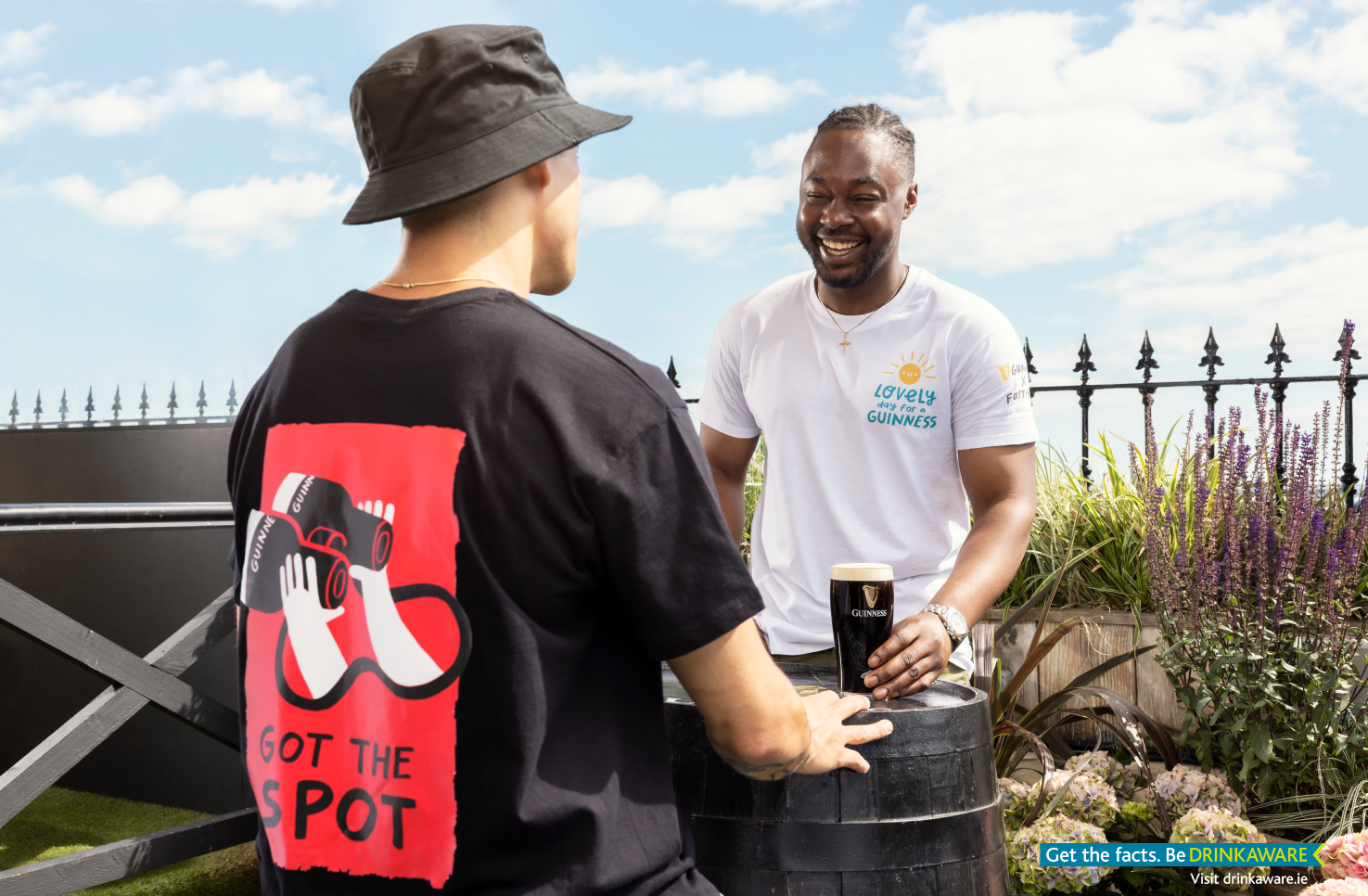 Niamh Commins, Senior Culture & Entertainment Manager at Guinness, described the collaboration on the capsule collection as "a holistic, fun and energetic partnership."
"Kathi's vibrant and distinctive artistic lens, as well as her clever wit, help us to inject fresh colour into Guinness in a way that is eye catching and relevant," she continues. "As always, the team at Hen's Teeth bring such energy and ambition to all they do on the streets of Dublin 8 and beyond. This is a collection of collaboration, fun and summer energy – we look forward to seeing it on the streets, beach and beyond!"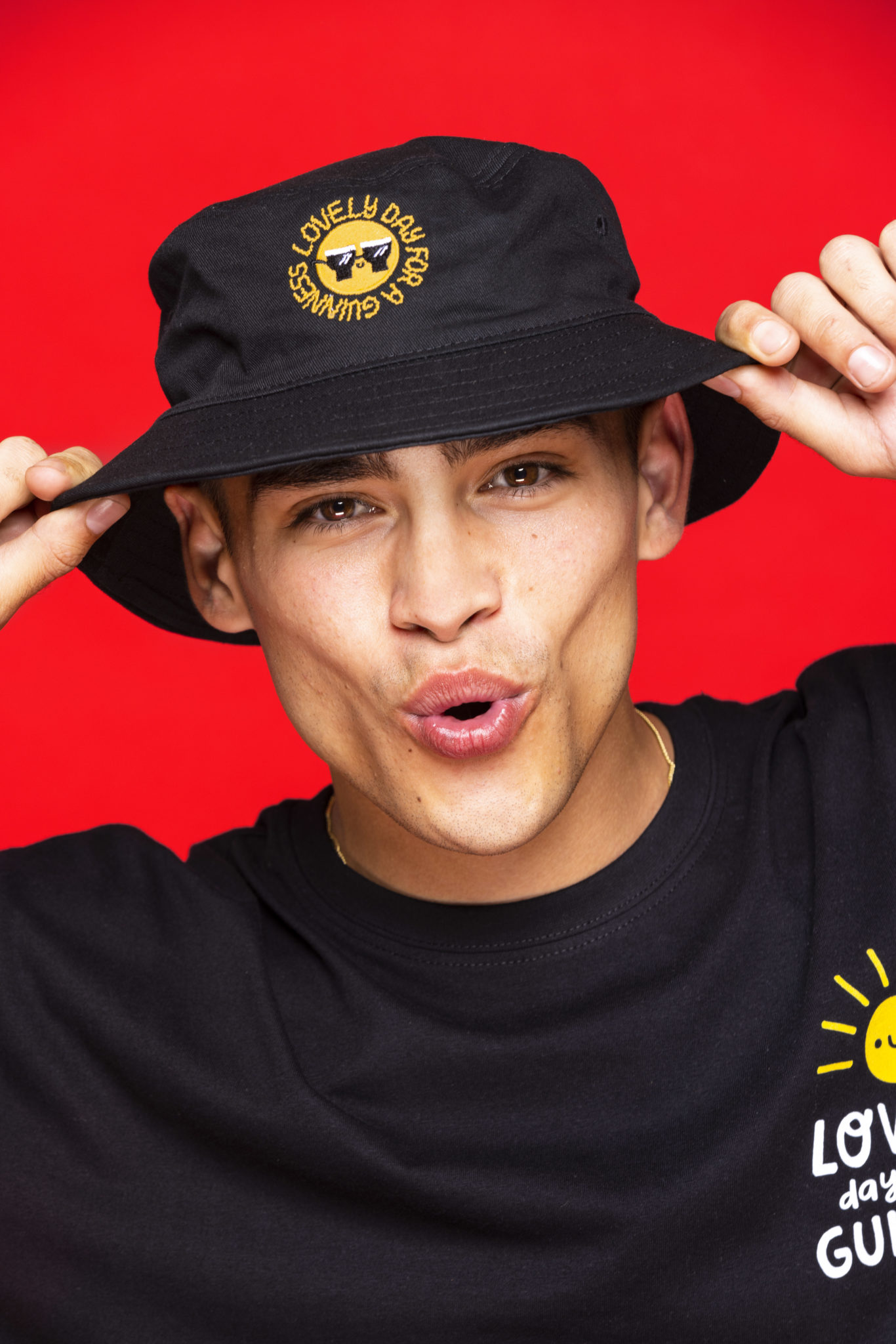 The collection is available to purchase at the All Together Now festival, the Guinness Storehouse, on guinness-storehouse.com and in Hen's Teeth Studio in Blackpitts, Dublin 8.
In celebration of a Lovely Day for a Guinness, you'll find Guinness breaking into some new sunny territories this summer – including All Together Now, the Big Grill and the Galway Races.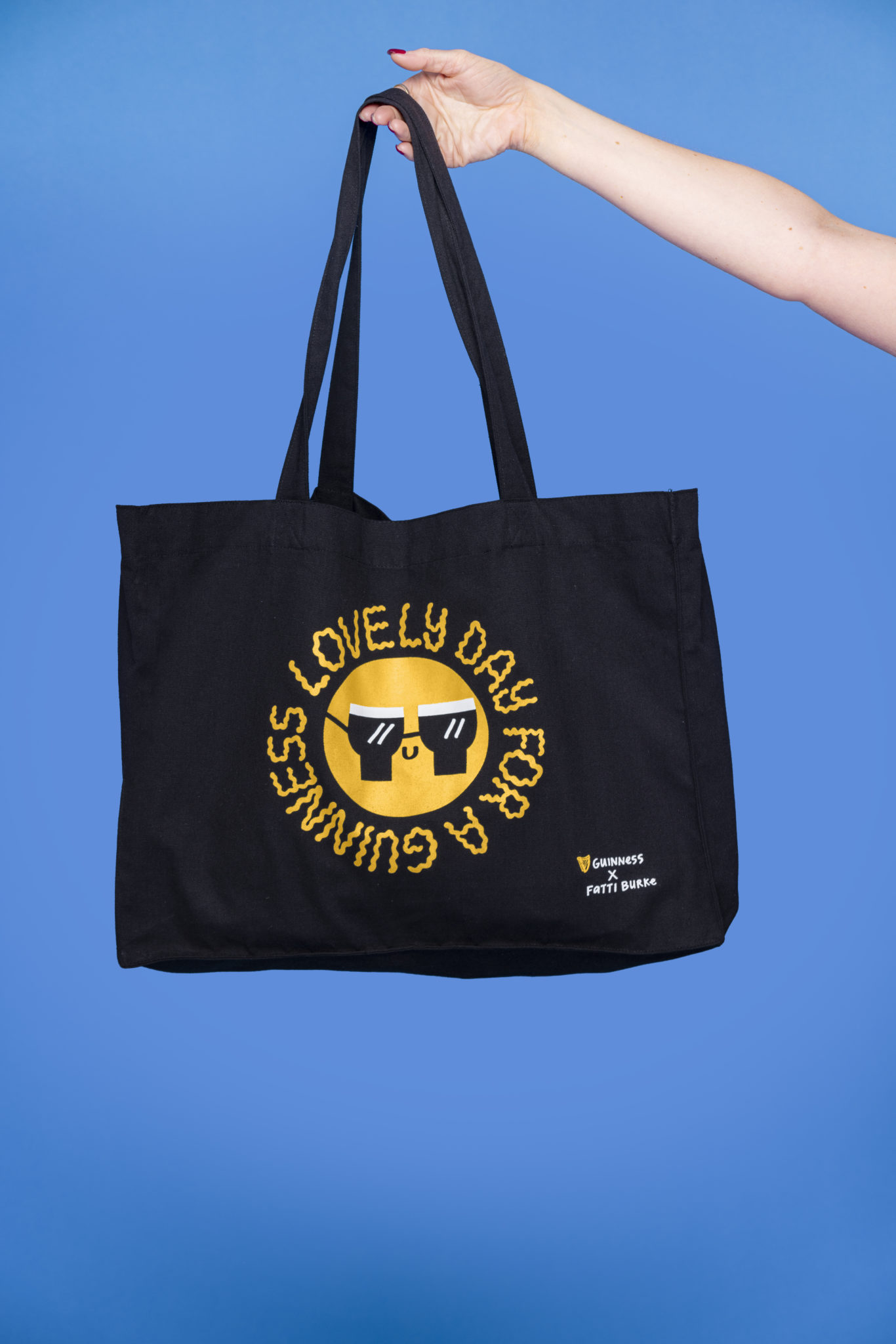 Please Enjoy Guinness Responsibly

RELATED
Lifestyle & Sports
03 Feb 23