The university route doesn't appeal to you? Not to worry! There are dozens of great options available, especially for those who want to pursue a career in the creative industries. Here's a selection of bright ideas.
The Leaving Cert may or may not have worked out as you hoped. Either way, it's important to remember that you have options: there's more than one route to self-development and a fulfilling career...
As you go through secondary school, you can be convinced that the CAO-to-university path is the only road to success. That misconception is often reenforced by teachers and parents. But life is far more interesting – and complicated – than that...
Many talented, intelligent people have no desire to go to university. Others find the thought of leaping straight from school to a huge lecture hall daunting. Others again may have been disappointed by their points on Results Day. Here's the good news for you all: there are countless routes to a fulfilling, exciting and worthwhile career. Pick the right one, and a whole new world of opportunity can open up.
Take a look at the wide range of alternative routes that are available. These include Further Education courses; apprenticeships; the likes of Griffith College, where you can apply directly online; and language schools like Alliance Française.
Designed as a step towards skilled employment, Further Education courses offer pathways into a number of fields.
There are many reasons why these courses may be more appealing than traditional university routes. As students apply to the college offering the course directly, the requirements for Further Education courses are not as strict as university courses: normally, what's required is five passes in the Leaving Cert.
The charge for Further Education courses is also far lower – with a student contribution of approximately €200 per year, and an individually set course charge to cover expenses such as books, training and materials. Usually running for one or two years, these courses don't require the longer commitment demanded by Universities generally – which helps if you're keeping a few irons in the fire. With courses in business, electronics, engineering, theatre, journalism, childcare, catering, beauty and more, students can earn a Level 5 or 6 accreditation – a potential gateway to university – while also progressing towards employment or further study.
For people entering the creative industries, there's a huge variety of industry-oriented courses available, in both Further Education colleges and in Griffith College.
If you have ambitions in relation to film and TV production, acting, photography, music production, or musical instrument-making, there are courses that will allow you to get stuck in from the get-go, and begin to get a foothold in the industry of your choice. The practical side of these courses is hugely important – allowing students to gain real skills that will make them stand out from the crowd after graduating.
Many of these courses are offering virtual Open Days and Evenings, which are well worth checking out. Don't miss Dunboyne College of Further Education's Live Education Support Information evening (September 9); Bray Institute of Further Education's Open Afternoon (September 15); and Griffith College's Open Evenings (September 15 and 22).
Getting paid for your hard work doesn't soundlike a bad idea, either! Many people presume that apprenticeships are male-oriented, and based only in construction, but there are plenty of other options, spanning several sectors, for people interested in on-the-job training. So have a look at some of the alternative options available – and get ready to take the first step on the path to the career of your dreams...
* * * * *
Dundrum College of Further Education
14 Main St, Dundrum, Dublin 14
Tel: (01) 298 5412
cfedundrum.com
Dundrum College of Further Education has helped people from all walks of life to discover, plan and achieve their goals. The college caters for a range of learners, from school-leavers, to people who are reskilling. Dundrum CFE's cutting-edge approach and technology-rich environment offers great flexibility and provides a safe learning environment as we emerge from lockdown.
The mix of skill-based courses and vocational courses, as well as progression-to-university programmes, provides a range of learning opportunities. On offer is a mix of core and elective modules in QQI accredited awards such as business, computer science, gardening, nursing, psychology, childcare, art, humanities and more.
Courses progress to a range of other Higher Education institutes through links and memorandums of understanding with IADT, TUD, DCU and UCD.
Bray Institute Of Further Education
Novara Ave., Bray, Co. Wicklow
Tel: (01) 282 9668
bife.ie
Hot Press readers will be interested in BIFE's groundbreaking DJ Techniques & Music Production course, which is the first of its kind in Ireland – covering DJ performance techniques, music production techniques, marketing and promotion in the music industry. The course coordinator for the one-year diploma programme is acclaimed Irish DJ and producer Doug Cooney – while the likes of Matthew Flanagan (DeFeKT) and producer Maurice Anthony Moran have graduated from the course.
BIFE also offers Higher National Diploma programmes in Music Production and Music Performance, and a National Extended Certificate in Sound Engineering. The BIFE Open Afternoon takes place on Wednesday, September 15, from 4–6pm.
Dunboyne College Of Further Education
Dunboyne Business Park, Dunboyne, Co. Meath
Tel: (01) 802 6577
dunboynecollege.ie
Dunboyne College of Further Education is more than just an alternative option. For many, it's the ideal choice, providing a great learning environment with experienced staff. In the uncertain times we're living in, the courses on offer in Dunboyne provide a great way of learning vital new skills.
Dunboyne College, which is kicking off its 19th year of offering brilliant Further Education courses, sends more students to universities and institutes of technology than most secondary schools in the country – and hundreds more direct to quality employment. The flexible options at Dunboyne allow students to sample various modules in September, to make sure that they're pursuing the course that's right for them.
Dropout rates for students who do a Level 5 QQI course, and then progress to third level education, are less than 3%. In comparison, dropout rates are over 10% in universities and up to 33% on some I.T. courses for Leaving Cert entrants. Students at Dunboyne also learn referencing, research and self-directed learning, and as such, they're ready to face third level education – unlike some of their counterparts who have come straight from the Leaving Cert, and are often unsure of their options.
At the end of the year, Dunboyne's students often state: "It has been the best choice that I ever made..."
Dunboyne College is holding a Live Education Support Information evening, with Q&A Sessions, on Thursday, September 9, from 6.30–7.30pm. You can also head over to their website for a virtual tour of the college.
Ballyfermot College Of Further Education
Ballyfermot Road, Ballyfermot, Dublin 10
Tel: (01) 626 9421
bcfe.ie
In 1990, Ballyfermot College of Further Education (BCFE) made history with the launch of one of Europe's first practical education programmes specifically designed for creative musicians and songwriters. The course, widely known as the Rock School, has since welcomed a wealth of dazzlingly diverse and talented artists – including Damien Dempsey, Lisa O'Neill, Wallis Bird and Junior Brother, to name just a few.
BCFE also offers a selection of other music-related courses, as well as options in Animation & Games, Art & Design, Business & Tourism, Digital Media, Education & Learning, Social Care, Television Film & Visual Effects, and more.
CSN College of Further Education
Tramore Rd, Cork
Tel: (021) 496 1020
csn.ie
You'll find a wide variety of well-established courses at CSN College of Further Education – including an exciting selection of music-related options.
Covering every facet of the industry from performing, composing and reading to music management and sound engineering, the college's Level 5 course in Music, Management & Sound prepares students for entry into the music industry or progression to Music degree courses at third level. The college also offers a Level 6 course, building on the knowledge and skills gained to enhance students' career prospects.
Dun Laoghaire Further Education Institute
17 Cumberland St, Dun Laoghaire, Dublin
Tel: (01) 280 9676
dfei.ie
At Dun Laoghaire Further Education Institute (DFEi), there are several courses that specifically cater for those with an interest in music – including the Higher National Diploma course in Music Production, the Level 5 course in Sound Engineering/Sound Production, and the Level 5 course in Musical Instrument Making and Repair.
DFEi is one of the few colleges in Ireland where you can learn the highly specialist craft of making a musical instrument – providing a unique opportunity for students to design and construct their own instruments in a workshop environment, while gaining an internationally recognised certification.
Crumlin College of Further Education
Crumlin Road, Dublin 12
Tel: (01) 454 0662
crumlincollege.ie
For over 65 years, Crumlin College of Further Education has been providing a quality educational experience to students in South Dublin and beyond. Located on Crumlin Road, its close proximity to Dublin Bus and Luas services makes it an ideal location for students.
A range of QQI courses are offered at Level 5 and Level 6 in the schools of Hairdressing, Beauty, Fashion, Fitness & Sports Therapy, Information Technology, Business, Administration & Accounting, Tourism and Catering. There's also a selection of night courses offered at its Evening School.
Limited places are available for September 2021 – so act fast! Just hit the 'Apply Now' button on their website to get started on the seamless application process.
* * * * *
Film & TV Production at Griffith College: "It's All About Connection"
"There's a lot of technical equipment and skills involved – but when you peel it all back, storytelling is ultimately at the core of what we do," Tanya Doyle, the Programme Director of the BA in Film & TV Production at Griffith College, tells us. "And at the core of storytelling is human connection."
Film & TV Production is one of the many creative BA courses currently available at Griffith College – and there's a range of new industry-based courses also coming down the line.
"What makes us special here is that all of the lecturers who work in the programme are also working in the industry," Tanya continues. "Obviously you have to give people a foundation in theory, but our programme is also very practical and industry-orientated."
Featuring some of the biggest names in Irish filmmaking as lecturers, as well as impressive equipment and an industry-standard TV studio, the course ensures that graduates really are ready to enter an industry that's constantly evolving.
The BA in Film and Television Production at Griffith College is a three-year, full-time course – based at the college's Dublin Main Campus. Some of the other creative BA courses at Griffith College include Animation; Audio and Music Technology; Music Production; Fashion Design and Photographic Media.
Griffith College is holding Open Evenings on Sept 8, 15 & 22. See griffith.ie for more information.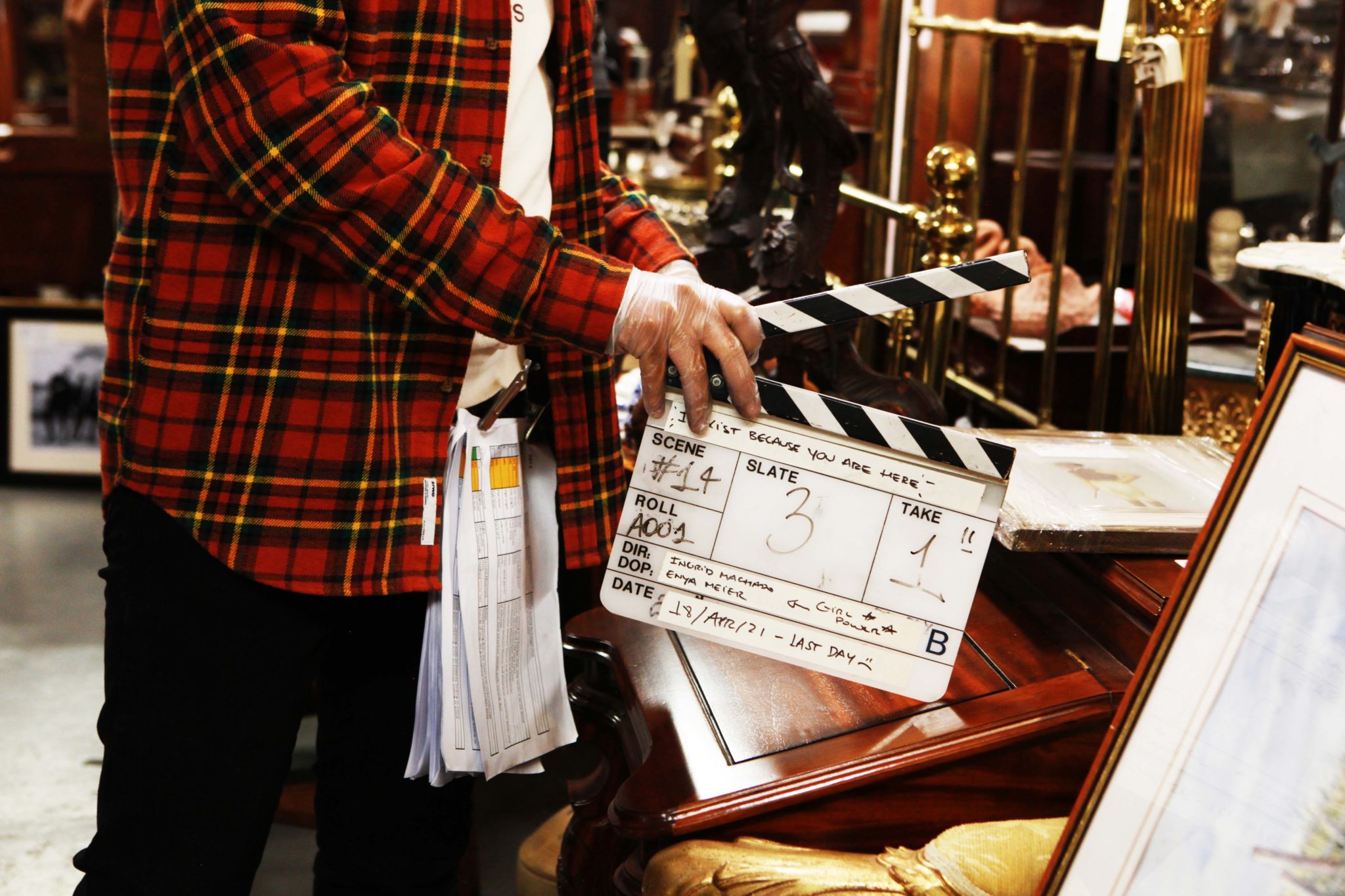 * * * * *
Alliance Française Dublin
1 Kildare St, Dublin 2
Tel: (01) 676 1732
From September 27, Alliance Française Dublin are kicking off a brand new term – offering online and on-site French courses and cultural events in the heart of the City Centre.
The award-winning French Language and Cultural Centre in Dublin is the third biggest Alliance Française in Europe, and the first established in a non-French speaking country.
With an aim to promote French culture, as well as providing a space for intercultural exchanges between Ireland and the cultures of the French-speaking world, the Dublin branch has more than a century of history, and has existed in its current form for 60 years.
Ideally located at the corner of Nassau and Kildare Street in a listed Irish Heritage site, the Alliance Française Dublin also hosts a French Multimedia Library, which is the largest language library in Ireland, as well as its own Chez Max Café. The traditional French café is open to the public, serving homemade French dishes with a Parisian flair.
The Language Centre – which was named the Best Language School in Ireland at the 2018 Education Awards – offers a wide variety of options, for toddlers, children, teenagers and adults. Learning a language like French is such a satisfying thing to do. And richly rewarding too...
For further information, see alliance-francaise.ie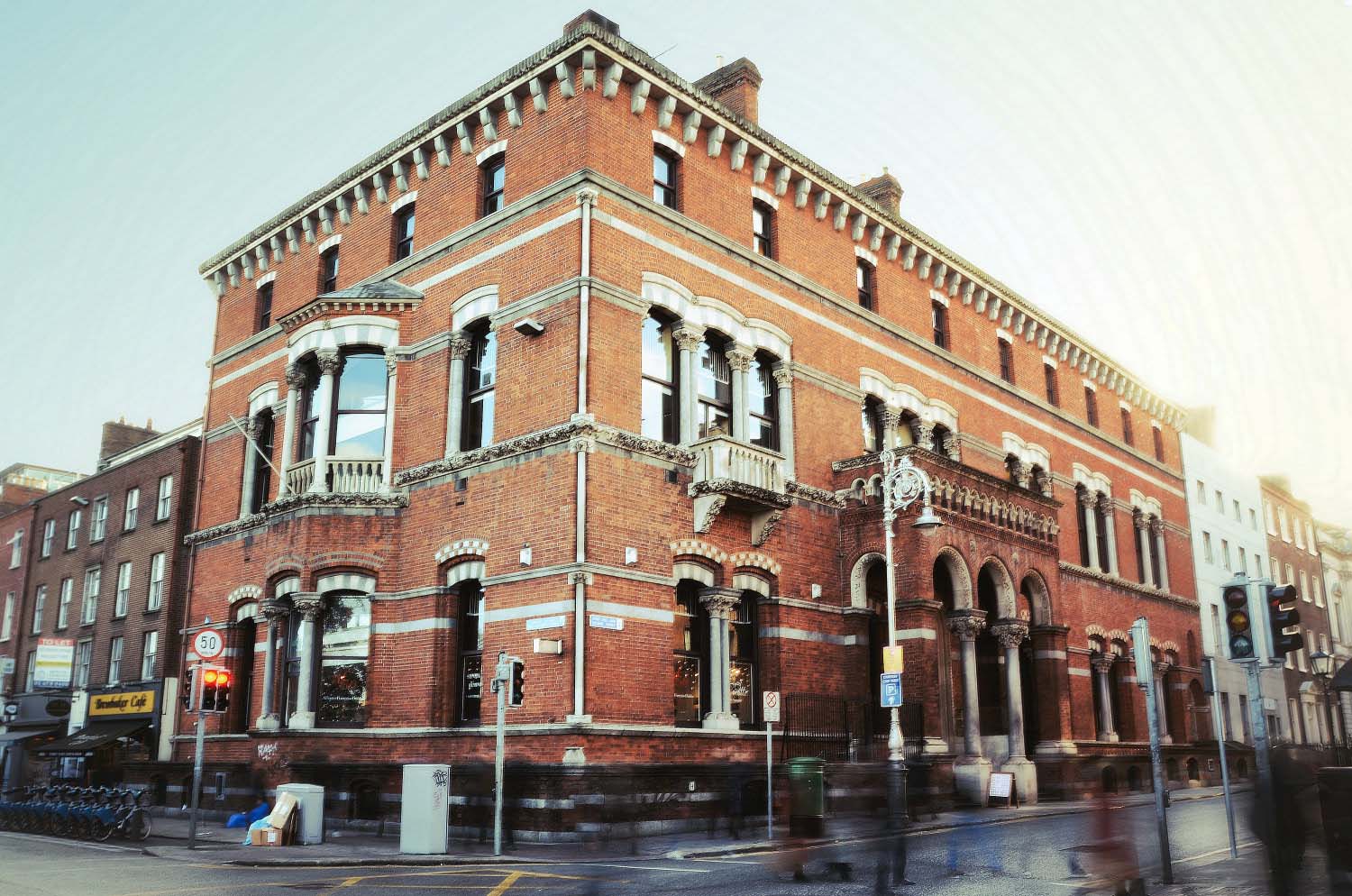 RELATED
Lifestyle & Sports
22 Sep 22
Lifestyle & Sports
22 Sep 23