Lifestyle & Sports
09 Nov 21
Discrimination Is Rife in Irish Schools: The Government Must End It Now
Recent marriage figures reveal a quiet revolution in how we are tying the knot. Last year, non-religious marriages overtook Catholic ones for the first time. With couples enjoying freedom of conscience on their big day, why are they denied it when their children start school? A growing number of parents have had enough – and are calling for urgent change.
Discrimination is rife in Irish schools. That may seem like a provocative statement, but it is undeniably true – and yet the Government is effectively doing nothing to stop it. What, you have to ask, is going on and why?
Change is the one constant in societies the world over. It's an incremental, ever-fluid process, shaped by countless factors that influence our individual attitudes and behaviours. A glance at the Central Statistics Office (CSO) marriage data reveals a remarkably consistent trend in religious practice in Ireland over the last four decades: Catholic marriages have collapsed in popularity from over 96% in 1980 to less than 35% in 2020. The same period has seen a corresponding rise in the popularity of non-religious marriages from less than 2% to almost 50%.
Couples can now marry in secular ceremonies in hotels and country houses, barns and lighthouses, and even at outdoor venues such as gardens, beaches or the Cliffs of Moher. With civil and humanist wedding solemnisers offering greater flexibility in how couples celebrate their nuptials, it is little wonder they are in high demand.
Society evolves at breakneck speed now, but the ship of state is a different beast, reluctant to change course no matter what the views of its passengers. Nowhere is this truer than in our education system. 95% of Ireland's publicly funded primary schools remain under private religious control, with 90% run by the Catholic Church. Most Irish children's education still comprises religious evangelisation, dogma and prayer. To pass the school gate is to step back in time.
FLOURISH PROGRAMME
Advertisement
Anyone doubting the church's pervasive influence in our schools need look no further than Flourish, the new relationships and sexuality education (RSE) programme developed by the Irish Bishops' Conference for pupils from junior infants to sixth class. This controversial material is just the latest example of the 'integrated curriculum', where religion permeates secular subjects. Flourish teaches young children that "Puberty is a gift from God. We are perfectly designed by God to procreate with him." It contradicts the Constitution by instructing pupils that the church's teaching in relation to marriage between a man and a woman "cannot be omitted." Meanwhile, a lesson on safety and protection advises senior infant children to say the "Angel of God" prayer.
One of Flourish's most brazen passages never even made the headlines. The document acknowledges that many children attending church-run schools today are not actually from Catholic families, but are evangelised into the Catholic faith regardless.
"The assumptions of yesteryear in terms of faith formation within the family no longer stand," it says. "In many cases, the classroom will be the first, and possibly only, place that the child considers their actions in terms of the teaching of the gospels."
These lines amount to an open admission by the Bishops that the human rights of families – to freedom of thought, conscience and religion – are being consciously and wilfully breached in our schools.
CONSTITUTIONAL RIGHTS
It wasn't meant to be this way. Article 44.2.4 of the Constitution provides for "the right of any child to attend a school receiving public money without attending religious instruction at that school." This provision explicitly grants freedom of religion, and belief, to all citizens in our taxpayer-funded education system and allows them – at least in theory – to remove their child, or children, from these lessons, a process commonly known as "opting out."
In practice, however, this right is illusory. Parents wishing to opt their child out must first write to their school, then take time off work and arrange a meeting with the principal. Invariably, even after this process is completed, the child will be kept in the classroom and will continue to attend the unwanted instruction by sheer force of physical proximity. Often they will simply be moved to another seat and given colouring or other non-curricular 'busywork'. Unsurprisingly, many parents in this situation find that their child is evangelised anyway. 
Advertisement
Also, by being separated in this way from their classmates for half an hour each day, these pupils are excluded and made to feel different from their peers. Numerous domestic and international human rights bodies, including the UN Committee on the Rights of the Child, have recommended that Ireland finally meets its human rights obligations in this regard by ending the model which puts the onus on families to request exclusion from indoctrination. The Committee's criticism has had little effect. 
Some of the Government's rhetoric around respect and inclusion may have improved, but virtues and values expressed in words are meaningless if they don't inform one's actions.
SCHOOL DIVESTMENT
Launched by former Minister for Education Ruairi Quinn in 2011, the Forum on Patronage and Pluralism in the Primary Sector marked the first serious effort to address this issue. At the time, Quinn noted the significant societal changes that had taken place in Ireland and the increased demand for new forms of schooling. In its report in 2012 the Forum pointed to a "moral obligation on all stakeholders to facilitate and encourage divestment" – a process by which control would be progressively transferred away from the church, or churches, to multi-denominational patrons.
Ten years on and the least one can say is that the stakeholders involved in this effort have not taken their "moral obligations" very seriously. There has been little transparency. Only a tiny handful of schools have seen a change in patron, with some of those transfers actually being prompted by the need to save them from closure rather than by an effort to provide choice. 
Advertisement
The almost complete failure of the divestment process demonstrates that the piecemeal transfer of patronage is not a solution to this problem. Religious indoctrination must be decoupled from our education system altogether or families' ability to access a school that respects their rights will continue to be reduced to a geographical lottery with extremely long odds. The Government's language around "school choice" sounds appealing – but in truth this narrative is just code for the indefinite continuation of the status quo.
DEAFENING SILENCE
Which brings us to the current Minister for Education, Norma Foley, whose silence on this issue has been deafening. She must know that the role played by religion in our education system is an ever-smouldering controversy from which sparks are starting to fly. And yet she has had very little to say about it. Her reticence is both understandable and inexcusable. It is understandable because, as Niall Stokes noted here recently, the Catholic Church's dominant influence on Irish political life and the public service – "exerted quietly and insidiously behind closed doors" – still runs deep. Effecting meaningful reform means throwing open those doors and bringing uncomfortable conversations into the public domain.
No wonder the Minister's instinct is to look away.
But it is inexcusable – because this issue is causing real distress to many families around the country. If Minister Foley will not answer for how our schools are being run, who will? If boards of management allow practices that are designed to make opting out difficult and ineffective, who will rein them in? If schools are truly expected to respect parents' human and constitutional rights, why has the Minister not issued guidelines governing their opt-out arrangements?
The discrimination endured by non-religious families in our education system is the product of a society in flux – and a government which is clearly in denial.
PARENT POWER
Advertisement
With the forces of both church and State implacably opposed to reform, it is easy to feel despondent. The wind is starting to turn, however, and there is much that parents and citizens can do to help it blow a little stronger.
You can begin by signing Education Equality's petition (click here) to move religious faith formation outside core school hours on an opt-in basis in all schools. This approach would provide equal respect for all children within the classroom, and stop them being excluded from school life. You can also follow us on Facebook (@EdEquality) or Twitter (@edu_equal) to keep up to date with our campaign. If you have children in a denominational school you should consider whether you would like to remove them from religious instruction. As flawed as this process is, it will at least let your teacher know that you do not consent to your child participating. 
For help on opting out contact us at [email protected]. You are entitled to write to your board of management to oppose the use of Flourish for RSE if the Catholic Church is the school's patron. Section 9(d) of the Education Act 1998 gives you the right to be consulted about all health education provided to your child. Better still, you can deal with the school in conjunction with other parents to provide strength in numbers.
You should also carefully consider how to answer the religion question on your next Census form.
TIME TO MOVE ON
Advertisement
We don't know if this marriage trend of a huge drop in religious ceremonies will continue – but it certainly shows no sign of stopping. Of all the marriage figures published by the CSO since 1980 the popularity of Catholic ceremonies has fallen in every year but one. In 2016, the Secretary General of the Department of Education and Skills, Seán Ó Foghlú, warned that soon "religious instruction and worship may be required by a minority, if at all."
Irish voters have overwhelmingly endorsed progressive change in the areas of same-sex marriage, abortion, blasphemy and divorce in recent years. As our society evolves, our schools fall ever further out of touch. Most couples marrying today are likely to remain together for life, but the church/State relationship in our education system is increasingly a marriage of inconvenience. It's time to move on.
• David Graham is a parent and Communications Officer with Education Equality, a human rights advocacy group campaigning for equal respect for all children at school, regardless of religion. The group believes that religious instruction should be removed from the curriculum and offered to parents and teachers on an optional basis outside core school hours.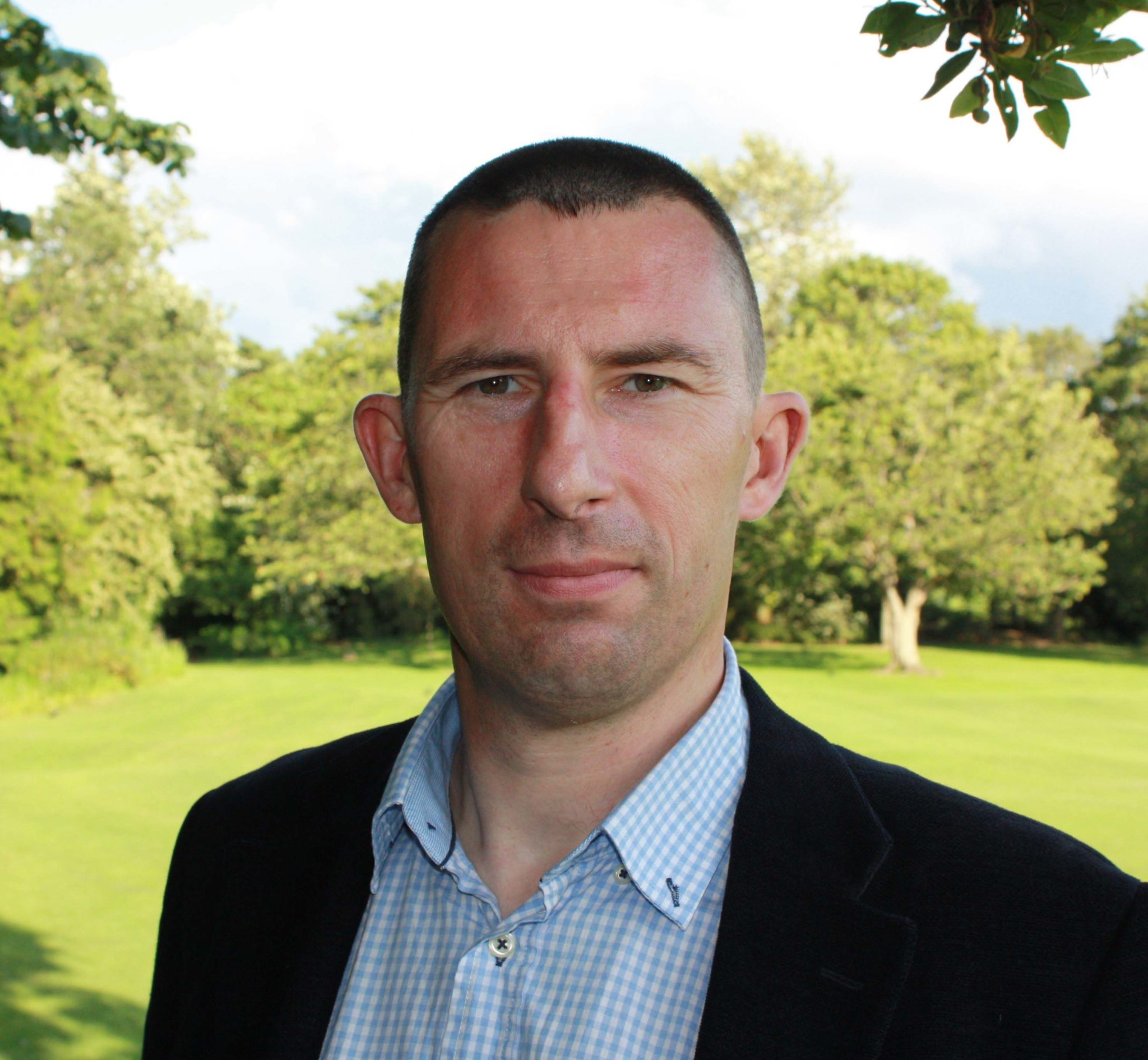 Order the new issue of Hot Press below. featuring David Keenan, Damien Dempsey, November Ireland and the 100 Voices Against Racism Campaign:
Advertisement
RELATED
Lifestyle & Sports
25 Apr 22
Lifestyle & Sports
17 Feb 22