Consistently ranked as one of the best bakeries in this part of the world, Bretzel Bakery's owner, William Despard, talks to Best Of Dublin about the care, passion, time and wonderful ingredients that go into making their famous – and famously brilliant! – bread.
Bretzel Bakery is a real, authentic Dublin institution. Founded back in the 1800s, the bakery has been a constant fixture in its home on Lennox Street, in Portobello, ever since. Fortunes dipped and waned throughout the years, but in 2000, the bakery was given a massive boost when it was bought by William Despard, a former corporate engineer.
"Bretzel Bakery was local," he tells us, "and I felt that if I didn't buy it, it was going to close down altogether. Honestly, it was more of an emotional decision than a business decision in the beginning! I was looking for a change from working as a corporate engineer. I wanted something that would be a real business and not a consultancy."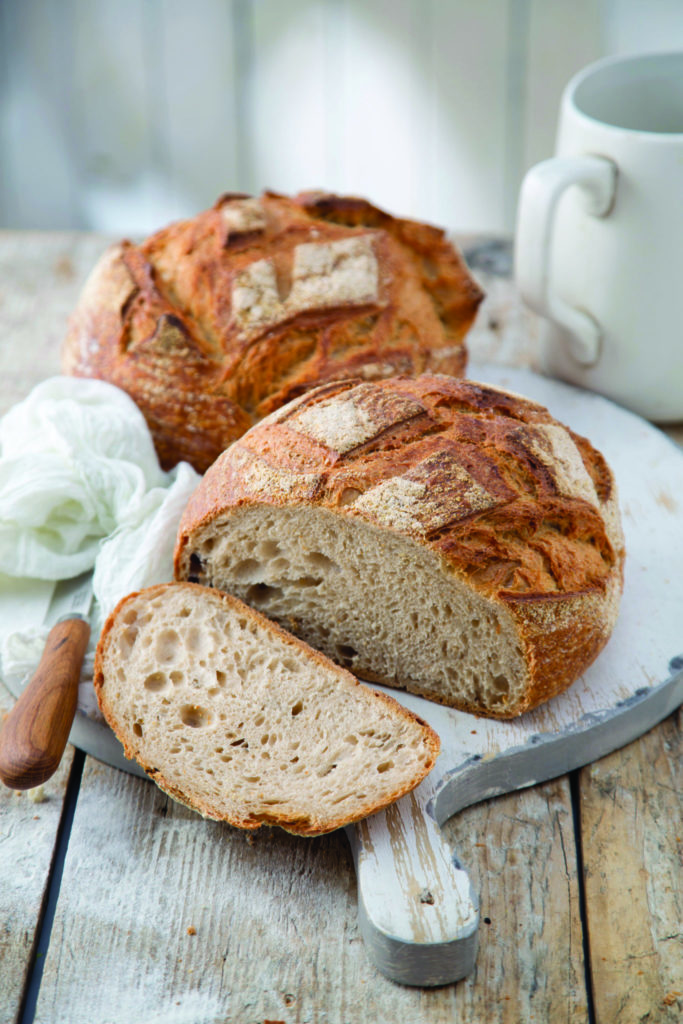 William started with 10 staff and four bakers. He knew that the bakery had a great reputation for high-quality bread, but, as a businessman, his immediate aim was to streamline things effectively. His background as a corporate engineer meant that he had a good sense of how to run an office. He also knew the importance of planning. But William was also deeply passionate about making great bread.
"Initially, we were constrained by the size of the premises," he says. "Within a couple of years, I bought the garage next door and nearly doubled our production floor. A bit later on, I took another leap by buying a small bakery in Rathmines, which allowed us to play around with more interesting and experimental breads."
Advertisement
As a result, Bretzel Bakery have turned standard assumptions about food businesses on their head. "As we got bigger, the produce got better," William smiles. "We've made the products better quality – and the demand has increased. It's been a fantastic, virtuous circle."
The superb quality of Bretzel breads and cakes is down to using the best ingredients – combined with the exceptional skills of Bretzel's Master Baker, Fabrice Hergaux. William lists off Fabrice's impressive CV, which has previously seen him work for a mill in France as baking demonstrator, then as a baking teacher.
William is nothing if not ambitious. In 2014, he decided to expand even further by opening a huge, world-class bakery in Harold's Cross. The new bakery allowed Bretzel to undertake their carefully honed baking practices in a more efficient way. They've also been able to undertake longer fermentation processes, ensuring that the trace nutrients in the flour remain bio-available.
"You shouldn't take a natural food stuff like wheat," William says passionately, "which is packed with all its fantastic nutrients, and turn it into an inferior mass-manufactured product, where the nutrients are wasted and the product doesn't taste nearly as nice.
"All of these things are hugely important to me. A lot of large plant bakeries are so automated they can't and don't take the time to care. That's why, with this new bakery, we're hugely organised. We source the very best quality ingredients. And we build the fermentation time into the plans."
In recent years, Bretzel's distinct baking style has made them very much on-trend with a public who are increasingly turning away from mass-produced, nutrient-deficient products.
Advertisement
"Well-made bread – and sour dough in particular – is actually one of the best, and most natural, forms of vegan food," he explains. "A lot of people don't know that, but it's important. Good bread is so rich in healthy benefits."
Increasingly, cafes, restaurants and hotels have been flocking to Bretzel for product. And food experts have rightly bestowed accolades on them. "We were recently voted 'Best Baguette' in Dublin," says William, who is so confident in his produce that he insists on giving Best Of Dublin a hamper of the stuff. It is brilliant. "We also won a Blas na hÉireann Award for our San Franciscan sourdough, while our white sliced bread also got a gold medal in the Awards."
That is just for starters! But William is quick to emphasise that his passion isn't for the accolades, but for the bread itself. Some of his proudest achievements include engaging with the public for Bretzel's 'Sour Dough September', where the bakery's world-class bakers demonstrated how their sourdough was made. He's also looking ahead to July, where Bretzel Bakery is planning on having a 'Vegan Month', during which they'll be putting together some delectable bread combinations and highlighting the vegan benefits of their bread.
• The Bretzel Bakery and Café is located at 1A Lennox Street, Portobello, Dublin 8. Tel: (01) 475 9445. More details: www.bretzel.ie/