Lifestyle & Sports
08 Mar 22
Afghan Dreamers: "We wanted to change the world's mind about Afghanistan. It isn't a country solely in terms of war, it's also a place of technology"
Having fled from the Taliban regime, three members of Afghanistan's first all-girl robotics team are now studying in Ireland. They discuss their ambitions for the future, how their oppressors might be defeated – and an upcoming documentary about them. Photography: John-Francis Bourke.
You may have heard of the "Afghan Dreamers." They are the all-girl robotics team who became national heroes in Afghanistan in 2016, after prevailing in a battle to compete in international competitions. Their visas were denied multiple times by the US, in particular, but the group were determined to show their skills and perseverance. Eventually, 53 members of Congress signed a petition and the then-US President, Donald Trump, intervened to get the girls travel documents on special humanitarian grounds.
Now, the progress represented by that moral victory has been upended. In Afghanistan, women were practically under house arrest from 1996 to 2001 under Taliban rule, so it was remarkable to see these women engaging in a very modern, cosmopolitan kind of activity. Four months after the Biden Administration withdrew US troops, however, more than twenty million Afghans are on the brink of famine. The extremists in the Taliban are back in control. In particular, women and young girls have been plunged into danger, their worlds shattered.
The first Afghan robotics team comprised around 25 girls between the ages of 12 and 18. The founding three, Lida Azizi, Fatemah Qaderayn and Kawsar Roshan, were forced to flee their home city of Herat in July 2021, and most of the remaining members were airlifted out of Kabul in August following the brutal Taliban takeover.
Lida, Fatemah and Kaswar had already been in contact last year with Grammy-winning Irish singer-songwriter Susan McKeown, director of New York-based non-profit Cuala Foundation. Thanks to the Departments of Foreign Affairs and Children, Equality, Disability, Integration & Youth, and the Irish Refugee Protection Programme, these young Afghan women and others like them who were in life-threatening situations were ultimately granted refugee visas for Ireland.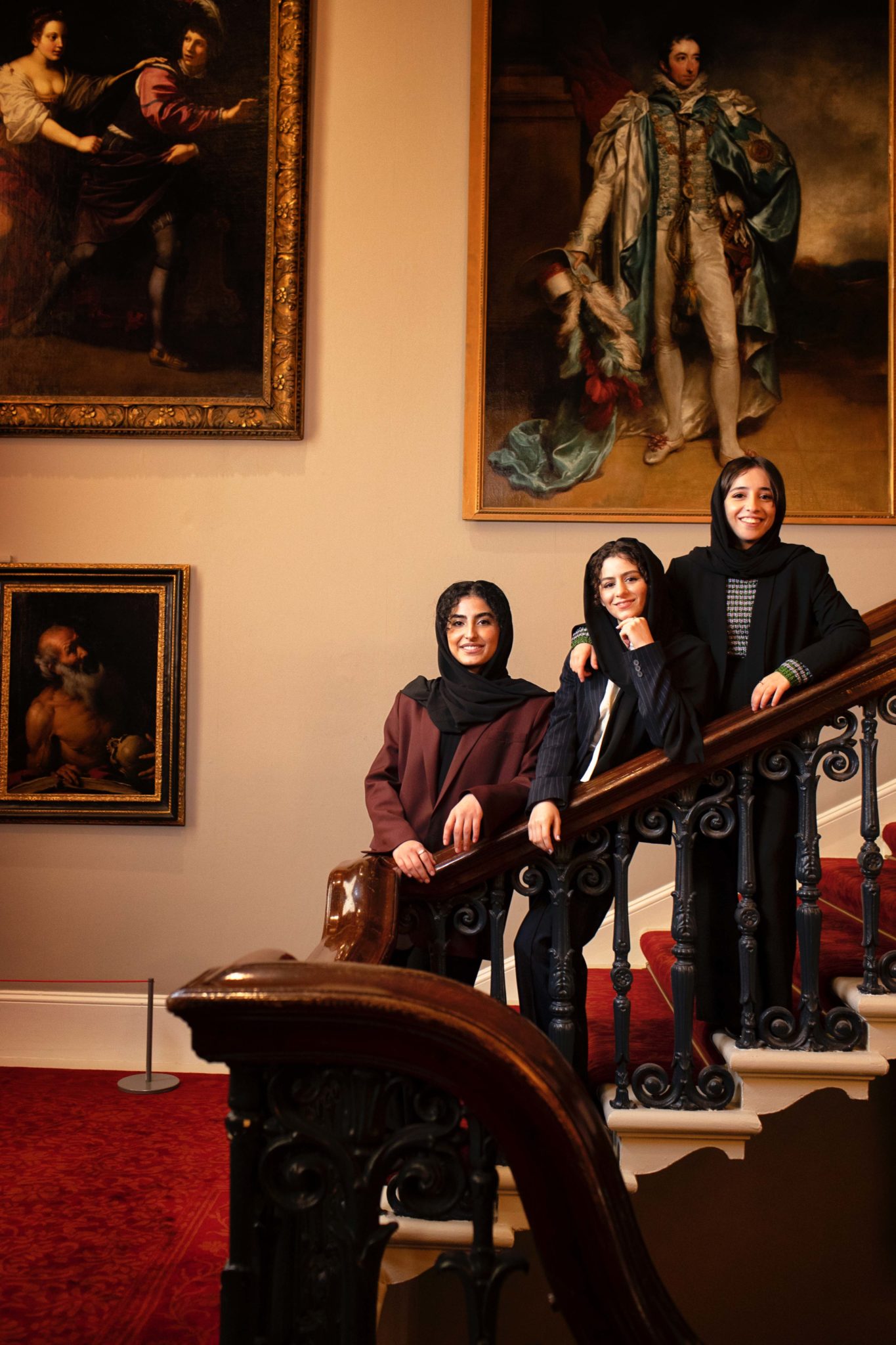 Advertisement
They arrived here in September last year and are now studying science at TU Dublin. How are they getting on?
"It's good right now, we can handle it," Lida says. "We missed the first two weeks, so we've only just settled into our new home in Ireland."
"It was a little bit hard for us at the beginning," Kawsar adds. "Also, it marked the first time that we had to study in English. We're okay with it all now. Our exams are this month, so we're doing our assignments and just enjoying the experience of college."
"We're doing well," Fatemah smiles.
How did the trio become involved with the Cuala Foundation?
"At first we were just looking for a scholarship, because the degrees that we wanted to study are not professional enough in Afghanistan," Lida explains, "Suddenly, everything changed. The situation at home got really bad, and our families didn't let us attend classes to prepare for university. We had to stay at home all the time because it was too dangerous for us to even go outside.
"At that time, the Taliban had just captured all the villages around our city. All our families were worried about our safety as young girls, and the Cuala Foundation offered to support us. We escaped through Pakistan together."
"It's been really tough for us all," Kawsar reflects. "I was not alive during the previous Taliban period. That was my mom's generation, and she told me stories about the Taliban. I knew that they were bad people who really didn't like girls having any freedom. They hit my mother once to punish her. She was one of the many who really supported me when I was leaving Afghanistan.
Advertisement
"It was too hard to imagine staying at home and not continuing our education," she adds. "That's why I left. It's incredibly hard for anyone to leave their family, but it was our only choice."
"For the past few years, we were doing fine," Lida recalls, painting a picture of Afghanistan pre-2021. "Girls were doing fine. They could study, they could go to university, they could do essentially anything they wanted. When Afghan Dreamers as a robotics team started, we wanted to change the world's mind about Afghanistan. It isn't a country solely in terms of war, it's also a place of technology. Girls can do technology too. But when the Taliban took over, we totally lost our path. Everything that we had achieved was gone. The only thing we could do was try to save our lives and make progress."
WITHOUT A LEADER
Many of their family members are in the United States now. Fatemah, Lida and Kawsar are understandably aching for their homeland as well as the comfort and familiarity of their relatives. They keep tabs on everything going on at home through social media. It must be gut-wrenching to witness.
"Absolutely. Your home is everything," Lida says, emphatically. "We miss our food, our people, our culture; everything you can imagine."
"You can never replace that feeling of being inside your own home and place of birth," Fatemah nods.
"We didn't know that we were going to leave for such a long time. We can't hear our call to prayer anymore," Kawsar adds, referencing the Adhan – broadcast multiple times a day from local mosques. "We can't hear it here. Also, we've lost the warm climate of Afghanistan."
"We have classmates from Afghanistan, at least," Lida interjects. "There are two guys in our class that are from home, so that's cool!"
Advertisement
The plight of Afghanistan and the return of the Taliban is often poorly understood. Have the robotics team noticed an ignorance of Afghanistan's socio-political issues in Ireland?
"Irish people mainly don't understand how the Taliban just took over Afghanistan so quickly," Fatemah concedes. "There are many girls and boys who have dreams and goals they want to reach, but the Taliban coming stopped everything. We just don't want the world to abandon Afghanistan."
"That's what it's going to take to get the Taliban out, global intervention," Kawsar agrees. "I don't think our people can do it by themselves. As Lida said, we don't have a President. The people don't have enough hope to stand up for their rights without a leader. They feel powerless."
"We hope we can go back to Afghanistan, once we finish our degrees and education," Lida adds.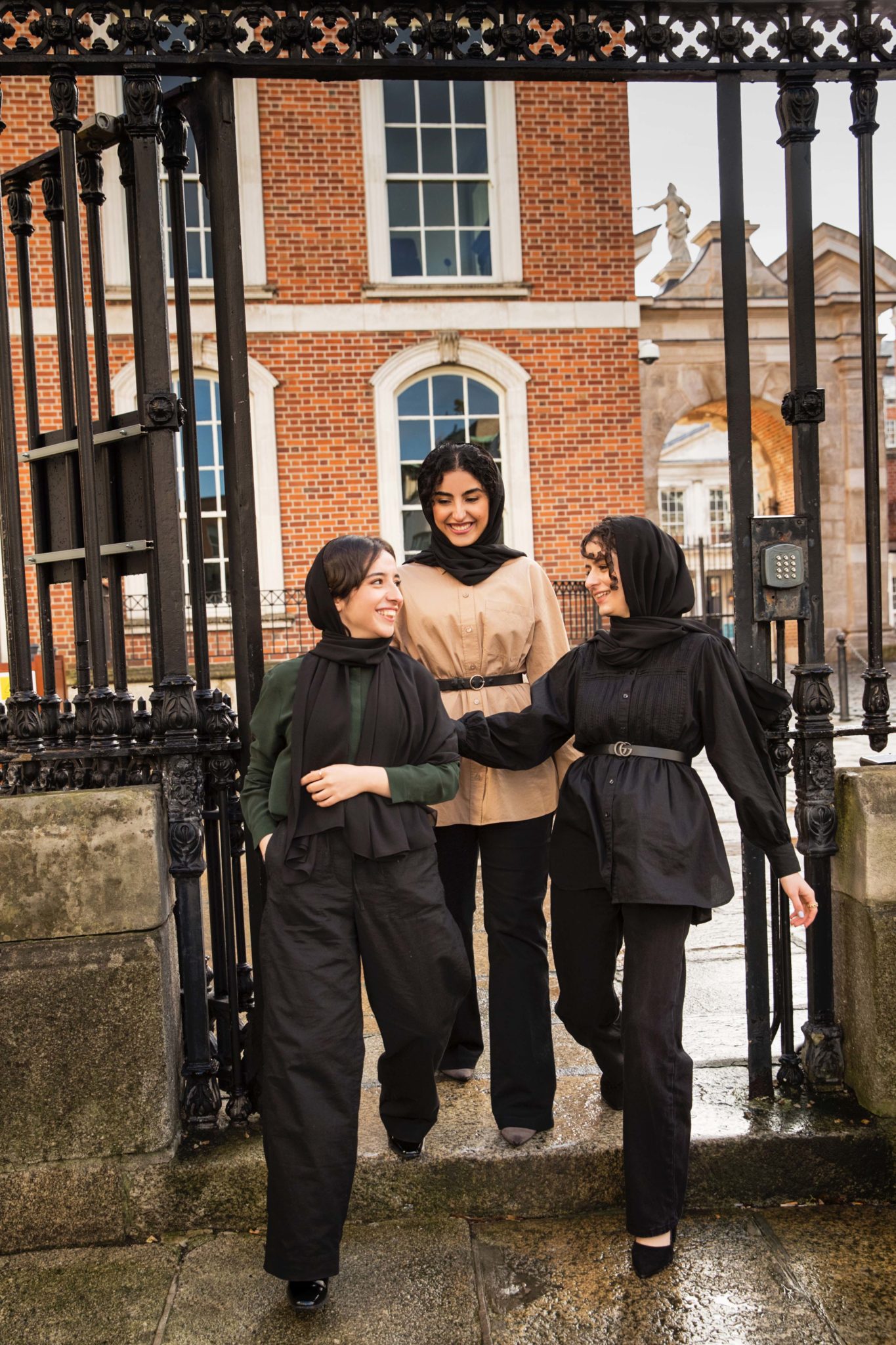 FEATURE DOCUMENTARY
The 18-year-olds have lots of ambition, which thankfully hasn't been diminished by their traumas.
Advertisement
"I want to be a software developer," Kawsar smiles. "Besides having a great job in the software engineering field, I want to improve Afghanistan when I return. I hope that by the time I graduate, there will be no more Taliban and my country will be free. These opportunities should be available to all."
"I'm studying mechanical engineering. I want to work for NASA if possible," Lida grins. "Everyone wants to work for NASA. We want that, too."
"I want to continue down the same path as Lida and Kawsar, and help Afghan girls who don't have access to education," Fatemah replies. "We want to help them learn online tools and everything we learn in our Irish university course. We want to transfer all our knowledge to them."
At the start of February, Lida, Fatemah and Kawsar visited Áras an Uachtarán and met President Michael D. Higgins. The trio had lunch with Sabina Higgins, with whom they discussed the current situation for women in Afghanistan.
The Afghan Dreamers are planning to travel to the US this spring, to attend a space summit in Washington D.C., an international women's conference in New York and to eventually visit their families in Los Angeles.
The original team members are also the focus of a new feature documentary film directed by David Greenwald and produced by Beth Murphy, which will premiere this year.
"It's about our journey," Lida beams. "It's coming out this year, but none of us have seen it yet. If we're invited to the premiere, we'd go for sure!"
Special thanks to Sonya Lennon, Sharon Kinsella & Nuala Smith at WorkEqual and Christiaan Feehan at Dublin Castle.
Advertisement
Styling and make-up credits:
Stylists: Eoin Gavin & Máirín Ní Bheacháin
Makeup: Lisa Smyth