Kenneth Branagh: "Van Morrison was an excellent collaborator, and anyone who warned me he'd be a grumpy soul turned out to be incorrect!"
The film world is very much on Kenneth Branagh's wavelength right now, thanks to his new movie Belfast, which is hotly tipped for Oscar success with 7 nominations. He discusses the creation of the autobiographical masterwork.
When I speak to Kenneth Branagh in December, it's the day after his new film Belfast has received seven Golden Globe nominations. For Branagh, the nods – and no doubt his subsequent win for Best Screenplay – are a source of pride and delight.
"I've seen a lot of the nominated films and they really are tippy top. So if you're anywhere in the conversation, that's a big honour," Branagh says humbly but he also sees awards as playing an even more vital role in the world of cinema this year, because of the impact Covid has had on film production.
"I love going to pictures and I feel that cinema is essentially under existential threat. These days, we need every critic, we need every festival, we need every awards drum banging for films to survive. It's that important. But it doesn't have to be that important all the time. And for us yesterday, it was very celebratory. We were super-happy to take the moment and be grateful. We were really delighted."
Covid hasn't just impacted cinema attendance and how movies are released – it also impacted how Branagh created and produced Belfast. The film is an incredibly personal project, as he reflects on his childhood growing up in the city in the 1960s. Like many people, it seems as if Covid may have forced the Tigers Bay man to slow down and reflect on what was important to him – as well as give him some time off to write the screenplay.
"You're right about the introspection and the reflection," he nods, "and that very strong stop that happened for everybody. After so much speculation about what might happen, and many people not really taking it entirely seriously, it was a very instant shutting of all those doors. The planes stopping flying was particularly striking to me. You could hear birdsong as you never did before.
Advertisement
"And yeah, I was approaching 60, and so you think to yourself, 'You know if I'm lucky, I'm starting the last third of things' So if you think that this story is important, then this is probably as good a time as any to go for it.' It also felt increasingly necessary to revisit a point that you've never quite landed back on, where life changed completely and in a truly meaningful way, you've never properly gone home. This film was about somehow going home."
For Branagh, there was one moment from his childhood that became the catalyst for the story, which is now the striking opening sequence. Set in 1969 and shot beautifully in monochrome, the film opens by introducing us to Buddy (newcomer Jude Hill), happily playing in his picturesque Belfast street, when a series of neighbours begin the daily game of neighbourhood telephone, relaying to him that his mother wants him home for tea.
But as Buddy skips home, the atmosphere changes – and violence erupts.
"It was that shift from a moment of the sheer delight of play, then being perplexed by a sound I'd never heard before," Branagh reflects. "There was a real sense that the world slowed down. And subsequently, a sense that in those 20 seconds – between hearing what I thought was a bumblebee, to realising that this was a crowd coming up the street, throwing things and bringing with it chaos and terror – my life changed forever. Afterwards, where I lived changed, how I sounded change, what I did changed. I do a lot of meditating and the Buddhists ask this question, 'Who am I?' This basic question to try and connect with the deepest part of yourself. Before that moment, that's when I knew who I was, and it was effortless and complete.
"But after that moment, I felt as though life became a series of disguises – you're either disguised because you were scared, or because you're becoming a spy. You needed to hear what was going on from the bad man, or the parents hanging out on the stairs. You were trying to understand, because people weren't telling you the truth anymore. Life was unsettled."
Advertisement
The film charts how life transforms for Buddy, and his parents and grandparents, as simmering social discontent quickly escalates. First, there's a masked attack, then a riot, before finally a city-wide conflict erupts. Catholics are attacked and burned out of their homes, and their Protestant neighbours are threatened and intimidated into joining the violence against them. Branagh remembers the experience through the eyes of a child, completely innocent of the politics of the situation, and profoundly affected by it all the same.
"Everyone was frightened," he recalls. "And things could take off in a heartbeat in a catastrophic way. I couldn't leave the front door without being aware of that, because now instead of paving stones, there was sand. The ground from beneath our feet had been lifted, and at the other end of the street was a barricade. So the world turned upside down, and the shockwaves kept reverberating through the rest of my life."
Belfast is told through the perspective of Buddy, who experiences the political conflict alongside some more innocent formative moments: having a crush on a girl in school; shoplifting chocolate; and being mesmerised by movies like Chitty Chitty Bang Bang. Branagh plays with this sense of innocence and turmoil beautifully, making Buddy's family the focus of the film. Caitriona Balfe plays Buddy's stressed mother, while Jamie Dornan is the father forced to go to England for work.
It's a unique perspective for a tale about Northern Ireland, when stories often focus on men central to the conflict. I ask Branagh whether he was particularly aware of this gap in representation.
"There's quite the burden for anybody talking about Belfast, or Ireland, or the Northern Irish issues," he replies. "There's an obligation, because the subject is so serious and profoundly important, that you have to do the whole thing – and I knew that I wasn't capable of that. Many mightier minds than I have struggled, and I was not up to the task. But I remember how I experienced it, and as psychiatrists say, the facts of our life are less important than how we remember them. My perspective was that of a nine-year-old trying to make sense of the incomprehensible.
"I had limited tools with which to do it. I was getting stories from everywhere, but they weren't adding up. I had information from my parents, who were changing as a result of what was going on. I had movies that were fantastical accounts of stories. I had church, which were distorted accounts of stories. And I had romance, which was often unsuccessful and involved a lot of waiting around (laughs).
"So the basic political issue that I dealt with, as a nine-year-old then, was how to understand that suddenly, overnight, the Catholics who lived in my street, who I knew and played with, were now persona non grata. How does a child understand that? It was my experience and I wanted to explore it."
Advertisement
Branagh received another unexpected perspective on the same story during filming. Ciaran Hinds puts in a beautifully warm performance as Buddy's grandfather, but Hinds had a particularly close connection with the narrative. Him and Branagh grew up in the same area of Belfast – Branagh was raised Protestant, Hinds Catholic – and the two men never met as children, but they spoke about their memories of that time while filming.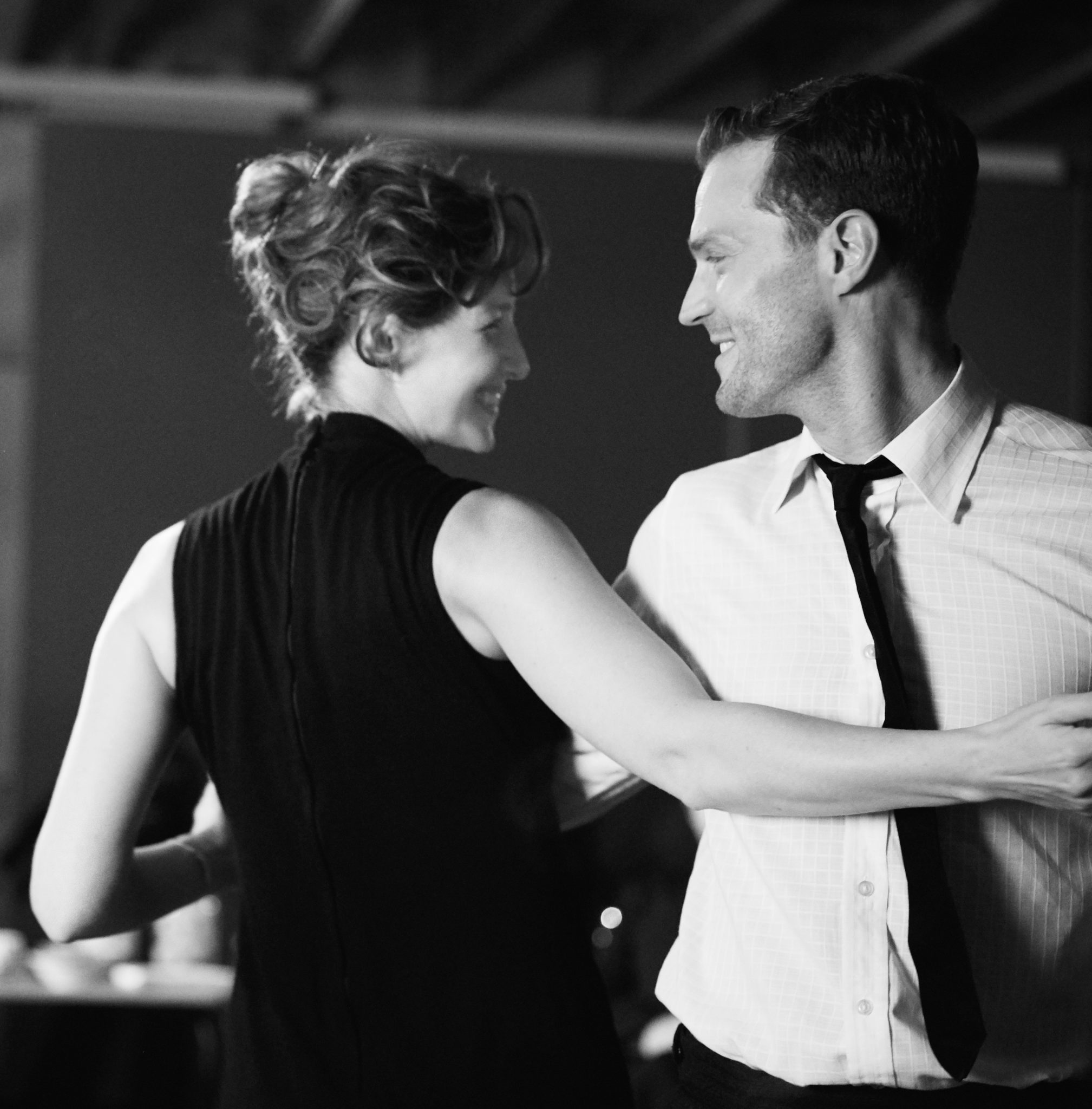 "We lived half-a-mile away from each other," Branagh reveals, "and we went to the same picture house – The Capital. We were a few years apart, but the closeness meant that when we talked about his character, he was intuitively on top of it. And the looting that happens in the film happened very specifically, in a little sort of interface between Tigers Bay and the New Lodge area, very close to where I lived.
"And when we went to premiere the film in Belfast on November 4, in the audience that night, we had a partnership or initiative, where we invited 25 Catholics and 25 Protestants from either side of that same dividing line, and had them at the premiere."
"But the previous evening, there had been another incident, a small riot on that very same line, the very same place where it happened all those years ago. So Ciaran and I were both aware of the nearness, the real cheek-by-jowl of the two communities. And how at its best, it was a beautiful thing, and at its worst, it could flare up in a heartbeat."
The film is visually sumptuous, featuring beautiful performances from the whole cast, and the combination of emotion and politics is sure to make Belfast a conversation-starter. But one unambiguously joyous aspect of the film is the soundtrack, which is filled with songs from Van Morrison, an early dream of Branagh's.
"I did write to him, and then he telephoned, and sort of auditioned me as it were," says Branagh. "I think he wanted to know my intentions were honourable, and that we wouldn't mess with his sound. But ultimately, he let us do some remixing for the soundtrack of some of the master recordings. He also wrote us a new song, 'Down To Joy', which opens the film – it's magical. He came to see cuts of the film and offered notes. Van was an excellent collaborator, and the many, many people who had warned me that he would be a very grumpy soul, turned out to be incorrect in this instance! (laughs).
Advertisement
"He came to the premiere, and it was so great to see him there. He was a great cultural ambassador for that part of the world, at the time of the events of this film. So although there's beautiful music in all parts of the island, and contemporary and many other classics, it was hard to think of doing a film about Belfast without acknowledging that particular voice."
• Belfast is in cinemas from January 21.
RELATED