On Our Radar Q&A - Jehnova: "NUXSENSE gave a bunch of young, mischievous, bored kids a higher purpose"
NUXSENSE member Jehnova talks collaborating with sivv, Luthorist, Lod and more Dublin hip-hop acts as well as diving into the artists who inspire him. Photography: Timothy O'Connell.
What's the story behind your new single 'Golden Sceptre'? 
It's inspired by the idea of emotional growth through adversity. I was trying to explore a more hopeful outlook on dealing with anxiety, while honestly acknowledging the negative feelings that follow. The sample was pulled by my brother/producer sivv, which influenced me to play the role of a news anchor. My fears are featured in the news I'm broadcasting. Ironically, it alleviated a lot of the pressure I was dealing with at the time. 
How did NUXSENSE come to fruition? 
Most of the members had dabbled in music in some form or another, so by the time we all became friends about 10 years ago, we had a common interest. We had a Bluetooth speaker and just freestyled when we were loitering. Our styles would organically complement each other. Rems had the idea for the name, and we all stamped and solidified it into a lifestyle. It gave a bunch of young, mischievous, bored kids a higher purpose on a physical, mental and spiritual level – hence the double entendre in the name.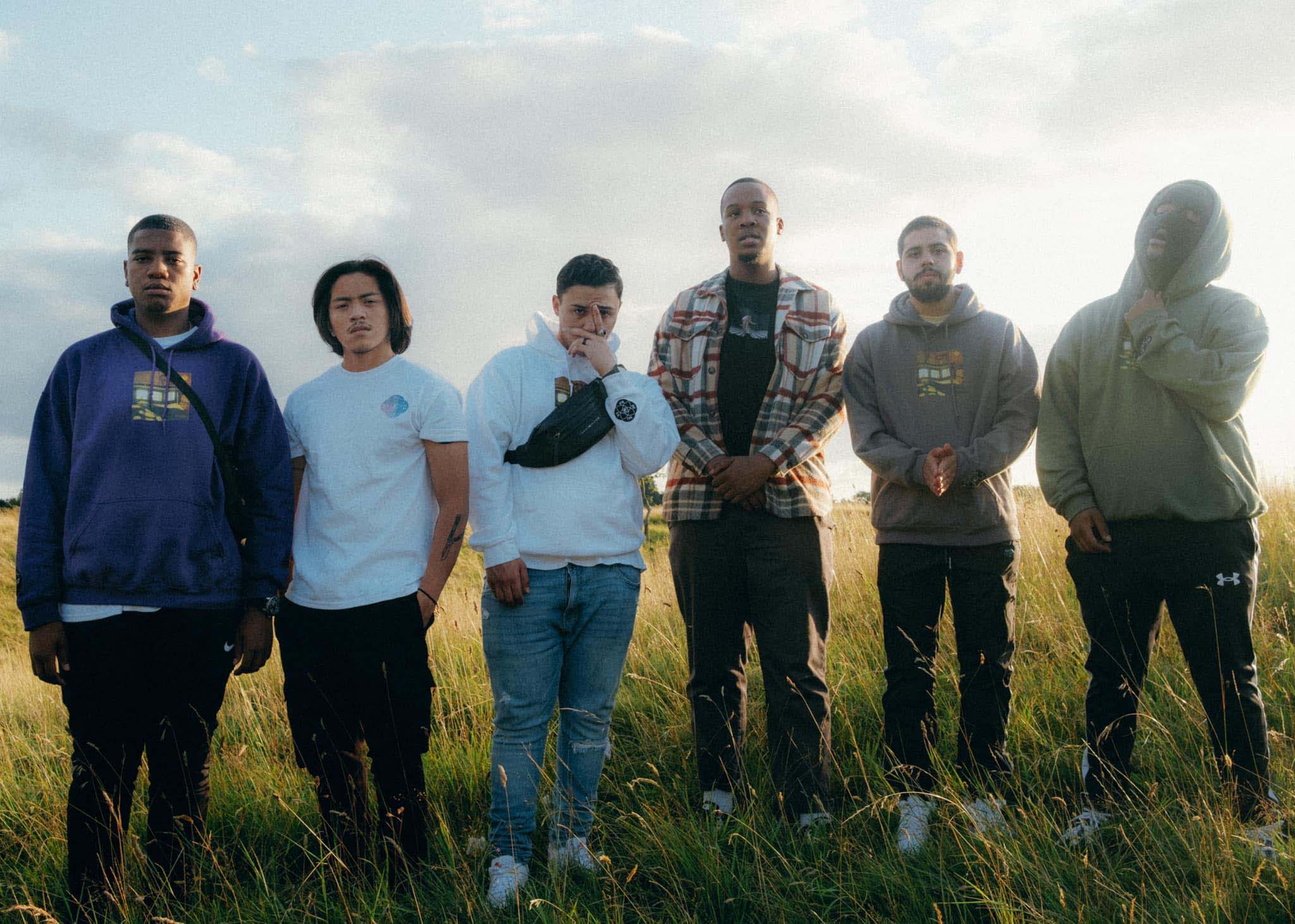 Advertisement
Do you consider yourself more of a solo artist or a NUXSENSE member? 
Both, but slightly more of a NUXSENSE member. I love being a part of a team, because I remember the years I spent trying to fit in with the crowd in school. I was trying to find myself in a new country as a young boy. When I finally decided I was going to be me relentlessly, I was blessed with the right people, who were there to catch me with love, respect and brotherhood – which is very rare. Those dudes aided my confidence, allowing me to be fully myself. We are a family, music aside. Honestly, there would not be a Jehnova without NUXSENSE. 
Who inspires your flow? 
My experiences inspire my lyricism. There are so many artists, past and contemporary, that have inspired me to draw from myself. The foundation of my style is inspired by artists like Nas, MF DOOM, Prodigy of Mobb Deep, André 3000, Biggie and Jay Electonica. Also, people I was drawn to in my teens like the Odd Future guys and A$AP Mob. In addition, I'm influenced by the NUXSENSE crew – these amazing people all made me better in some way or another.
Any new releases coming up?
My album, St Ivy, with my brother sivv is currently at the mastering stage. Every NUXSENSE member will be releasing individual albums with sivv, following on from Time On Earth by Luthorist from late 2021. Myself and Lod are working on collaborations too. I plan on releasing quality material to connect with the folks who have supported me through all these years of learning.
• 'Golden Sceptre', feat. NUXSENSE & sivv, is out now.
Advertisement