Our Defence Forces have just embarked on a recruitment drive for new members, including posts for musicians. Here, Commandant Patrick Moroney talks about life in the army – and about his own personal experiences.
With the world in such evident turmoil, it is fair to say that the question of national security is higher on the global agenda than at any time over the past decade and more.
The positive news in this regard is that the ranks of our armed forces, including the Navy, Air Corps and Army, will be refreshed over the next 12 months, with an intake of new recruits. Our Defence Forces have a proud history of service, not only at home but overseas, in countries as diverse as the former 'Belgian' Congo, Liberia, Chad and the Lebanon.
One man who has served his country at home and abroad is Corkman, Commandant Patrick Moroney, a senior public servant with twenty years experience under his belt. He was, he reflects, attracted at an early age to a career in the Army.
"I was set on it more or less straight from school," he says with a grin. "We lived close to a barracks in Cork. I didn't have any family member serving but would have seen the soldiers driving in and out in their armoured cars. So I joined the Reserves at seventeen and that gave me a real insight into the life. After that it's up to yourself which of the many paths you choose to go down in the military. Like a lot of other things in life, it is what you make of it. If you want to better yourself, the Army will facilitate that."
Patrick himself progressed steadily through the ranks. He served two years as a Cadet, before moving up to Lieutenant, Captain and then Commandant, taking just 16 years to attain his current senior rank. Today, he sounds like a man well settled in his chosen career – and one who is happy to generously share his observations on life in the Defence Forces.
Are there misconceptions out there about the work that the Defence Forces do?
"I do think it's important for people to understand what we do," Commandant Moroney says.  "If there are misconceptions, this is mainly due to the fact that most of it is not in the public limelight. And our overseas missions are not as prevalent as they used to be. As a result, there's probably a less than full appreciation of what we do as part of our daily routine – and as part of our ongoing aid for the civil authority and the civil power."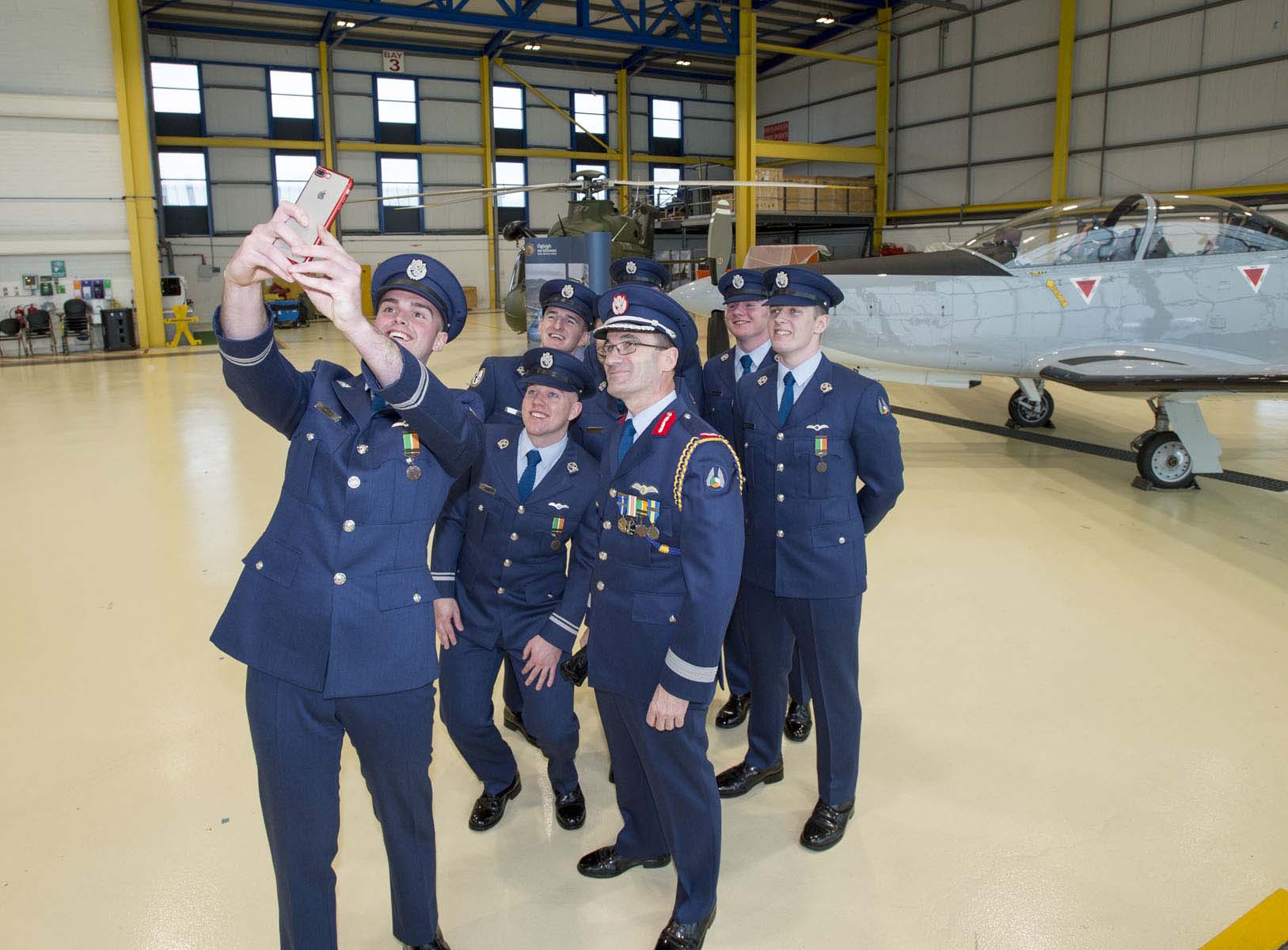 INCREASE IN WOMEN RECRUITS
For any young person beginning to think long-term about a career in the Defence Forces, Commandant Moroney believes that the physical preparation requires considerable attention.
"While the entry requirements are not too testing for anyone in a good physical state," he says, "you can't just presume that you can instantly meet the physical fitness standards, with no prior attention to those issues."
The basic principle is that if you're thinking of applying, no harm to do a bit of work on your physical condition in advance.
"There has to be a minimum bar," he adds. "But leading a healthy life with regular exercise should get you there. If you have that basic foundation the Defence Forces will build on it, with some robust training – and that fitness will enrich the other parts of your life."
Or to put it another way, if you've never had any interest in physical activity then you're unlikely to be the ideal recruit! Then again, some young people in particular are naturally fit. A candidate's physical suitability can be evaluated by fitness testing, eye tests, examination of height, weight, body mass index, medical tests and other factors.
For the present recruitment drive, only new recruits aged 18 to 27 can apply, depending which branch of the service is being applied to, and no formal education qualifications are required.
On the money front, Cadet wages start in the region of €19,000 – but on being Commissioned that rises to a minimum of €30,000 plus allowances.
Among the posts advertised are openings for musicians.  There are currently three military bands – including the Army No.1 Band – organised under the umbrella of the Irish Defence Forces School of Music. The bands play at most of the major occasions of State, performing a vital ceremonial – and of course musical! – function.
"These are full-time positions for qualified musicians," the Commandant explains. "But it is important to note that, even there, levels of physical fitness are important as they are very active through most of the year since there are many sporting occasions and other events that they have to perform at. Like all recruits, they too have to develop an understanding of the ethos of the Defence Forces in order to carry out those duties."
To emphasise how our Defence Forces are essentially a reflection of the broader society, the Commandant talks confidently about an increase in female recruits as well as those from different national and ethnic backgrounds – changes that are actively encouraged. It should be noted that recruitment is open to all Irish citizens; refugees under the 1996 Refugee Act; and nationals from the European Economic Union. But others lawfully resident here from other States may also be eligible.
Those not eligible include anyone discharged from the Defence Services for misconduct here or abroad; those already in the Gardai; anyone convicted of a serious crime; a person with a disability pension; those undergoing apprenticeships; or people currently categorised as asylum seekers.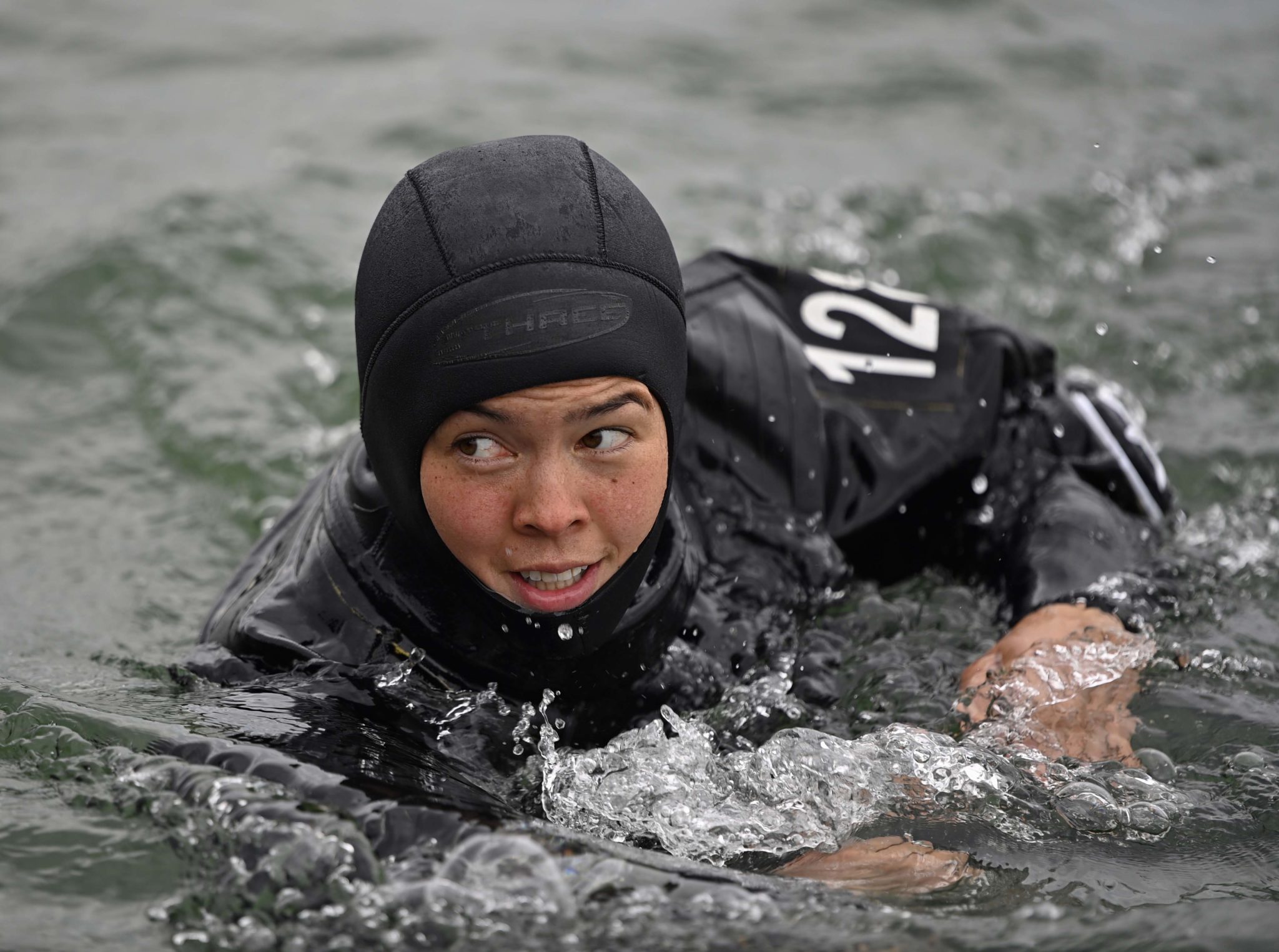 AIDING THE CIVIL AUTHORITY
One the great success stories of the Irish Defence Forces is the reputation they have within the UN and across the world as peace-keepers in areas of conflict.
Commandant Moroney makes the point that, in the event of opportunities to serve abroad, the Defence Forces aim to enable members to manage their overseas service effectively in relation to their family duties.
"Serving overseas," he says, "can give members a terrific opportunity to see other countries and cultures and interact with locals, although that is not always possible for security and practical reasons. Those serving on civilian/military co-operation projects would have ample interaction with locals, including attending special events, perhaps as in Lebanon."
Commandant Moroney himself served overseas – in Liberia, Lebanon and Chad. Asked to describe the experience he is clear-minded and positive.
"It was invaluable to me," he offers. "As a 25-year-old soldier in, say, Liberia, or in Beirut as the war-torn State was getting back on track, it was an amazing experience to be in the thick of it. But in Chad it was a different type of experience. The role there was as part of a more robust EU mission to ensure that the armed activist militias there were not impacting on the locals."
In relation to recruitment, one might wonder how our Defence Forces are protected against 'infiltration' of one kind or another. Commandant Moroney is reassuring on this point, explaining that there are very thorough vetting procedures in place.
"Recruits have to fill in detailed questionnaires which are followed by very thorough checks in collaboration with other departments," he says.
In terms of their domestic role, the Defence Forces here are in a different position to their equivalent in the US.
"Actually, there are two  ways in which forces might be used at home," Commandant Moroney says. "We can be called in as aids to the Civil Authority, as we see when members might be called in to help in snowstorms or floods or other emergencies. In other instances we can support the Civil Power, as happens daily, say, with the unit we have in Portlaoise Prison, ensuring the security of the prison for the Department of Justice. We've done cash-in-transit escorts to aid the Garda Siochána too.
"But it's only at the behest of An Garda Siochána that our forces could be called out and that's different from other states such as the USA."
Either way, in 2021 there is a greater appreciation than ever before of the important role the Defence Forces have to play on behalf of the ordinary citizens of the State.
"If it is a career that appeals to you," Commandant Moroney says, "then it can be an extremely rewarding one."
For further information and to apply, log on to www.military.ie – application forms are available only while recruitment is open.