Paul Nolan previews the must-read titles of 2020.
Threshold
Rob Doyle
Bloomsbury Circus
Pulling the rug out from under the reader, Threshold follows a character called Rob Doyle on a drug-fuelled odyssey through Ireland, Europe and the Far East, in a unique stylistic mix of travelogue, essay, reportage and fiction. Bearing endorsements from everyone from Rachel Kushner to John Boyne, the book is shot through with Doyle's familiar nihilism and dark humour, maintaining his position among Ireland's premier cult authors. (January)
Advertisement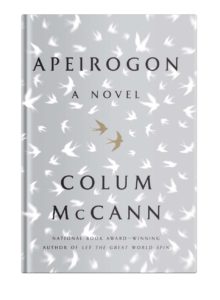 Apeirogon
Colum McCann
Bloomsbury
Named after a polygon with an infinite number of sides, the new tome from the Let The Great World Spin author focuses on two fathers, one Palestinian and one Israeli. The former's daughter was shot dead by the border police near her school, while the latter's child was killed aged 13 by a suicide bomber. It's one of the year's most anticipated novels, and likely to be one of its most powerful. (February)
Advertisement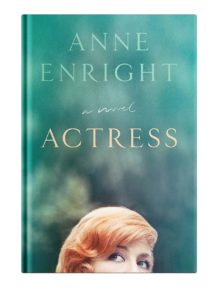 Actress
Anne Enright
Penguin
The one-time Booker winner returns with Actress, which explores the story of Irish theatre legend Katherine O'Dell, as relayed by her daughter Norah. Billed as a tale of "fame, sexual power
and a daughter's search to understand her mother's hidden truths", the book alternates between Hollywood, the West End and '70s Dublin, and promises to be another compelling effort filled with Enright's trademark psychological insight. (February)
Advertisement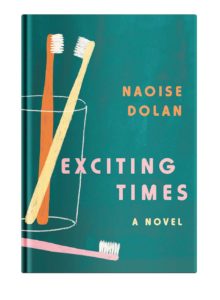 Exciting Times
Naoise Dolan
W&N
Publishing houses have spent a lot of the last 12 months attempting to find the next Sally Rooney, and one of the authors to have attracted that billing is Naoise Dolan. However, advance notices suggest Dolan is a singular literary talent in her own right, with Exciting Times a compelling examination of a Hong Kong love triangle between a banker, an Irish ex-pat and a half-Singaporean, half-Chinese banker. Politics, class, urban life and the neurosis of modern love are all explored in this hotly anticipated effort. (April)
Advertisement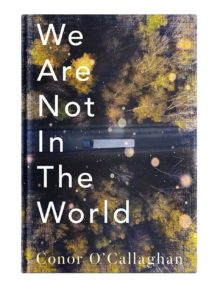 We Are Not In The World
Conor O'Callaghan
Doubleday
The follow-up to his debut Nothing On Earth – a psychological thriller described by John Banville as being "as fine as it is frightening" – Dundalk native O'Callaghan's latest book focuses on a father and daughter, who attempt to repair their relationship as they travel by road from England to the south of France. Complex psychological dynamics and past tensions surface as they take tentative steps towards reconciliation. (April)
Advertisement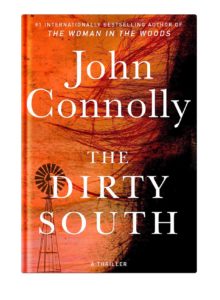 John Connolly
Dirty South
Hodder & Stoughton
Just over 20 years since Connolly shocked audiences with the first novel in the Charlie Parker series, Every Dead Thing – which rivalled Thomas Harris in the nihilistic schlock horror stakes – he explores the detective's origin story in the keenly awaited Dirty South. (April)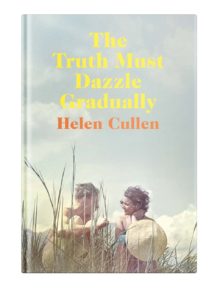 Advertisement
The Truth Must Dazzle Gradually
Helen Cullen
Michael Joseph
Having been shortlisted for Newcomer Of The Year at the 2018 Irish Book Awards for The Lost Letters Of William Woolf, Cullen's sophomore outing focuses on the Moone family, who experience tragedy after gathering on an island off the west of Ireland. As the Moone kids wrestle with who their mother and father truly are, we revisit their parents' past – which holds the key to a future none of the family could have predicted. (May)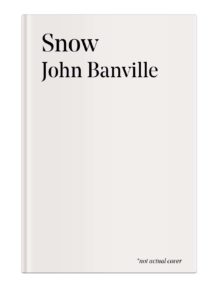 Snow
John Banville
Faber & Faber
Advertisement
A man who now has as many aliases and side projects as Damon Albarn, February sees the arrival of Banville's Blitz-set drama The Secret Guests, under the name BW Black. Having previously published a series of hugely popular crime novels under the alias Benjamin Black, later this year Banville will also publish Snow, his first thriller under his own name. Focusing on the investigation into the death of a parish priest in '50s Wexford, it should be another gripping effort. (October).
RELATED