Roe McDermott looks at a selection of Irish cinematic talent set to make a major splash in 2019.
Jack McEvoy
Even as a teen, Jack McEvoy's talent was undeniable. Growing up in Gorey, Co. Wexford, he dreamed of being on stage and quickly accumulated a strong reputation in Irish theatre circles for his committed, emotional performances, including his breakthrough role in the play Our Country's Good. After training in the Gaiety School Of Acting, McEvoy was cast as Riley in TG4's 1916 drama Mother, before appearing on Ripper Street. Most Irish audiences came to know him as Helgi the Lean on Vikings – but McEvoy is about to make sure his name is known far and wide. The 24-year-old has recently been cast in spy thriller The Rhythm Section alongside Blake Lively, Jude Law and Sterling K. Brown. Directed by Reed Morano, who helmed several episodes of The Handmaid's Tale, the film is about a woman seeking revenge against those who orchestrated a plane crash that killed her family. McEvoy is also working on End Of Sentence, which sees John Hawks play a widower who comes to Ireland with his estranged son, to spread his late wife's ashes. End Of Sentence, maybe – but the beginning of a very promising film career.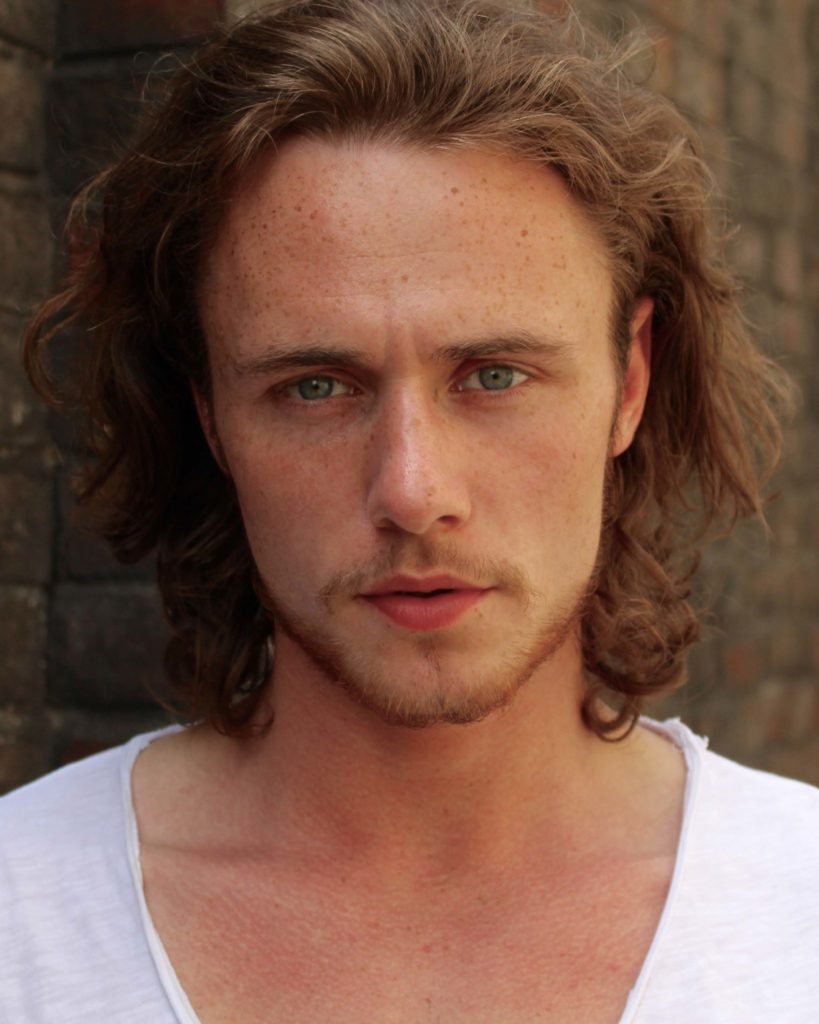 Elijah Rowen
With his piercing blue eyes, chiselled jaw and innate intensity, it won't surprise many that the Ballinteer native started out as an Assets model. However, the talented Gaiety School Of Acting graduate was determined to become an actor, and duly landed roles in plays and shorts, even becoming one of the founding members of Gumption theatre company. After impressing audiences for two years on Vikings, where Rowen played Asbjorn, he grabbed the attention of international casting agents. Recently, he landed a highly coveted role on upcoming Sky drama Curfew, starring Sean Bean, Ada, Brody and Billy Zane. The series follows a group of amateur drivers who compete in illicit street-races. Much like Rowen's career, it's pedal to the metal all the way.
Advertisement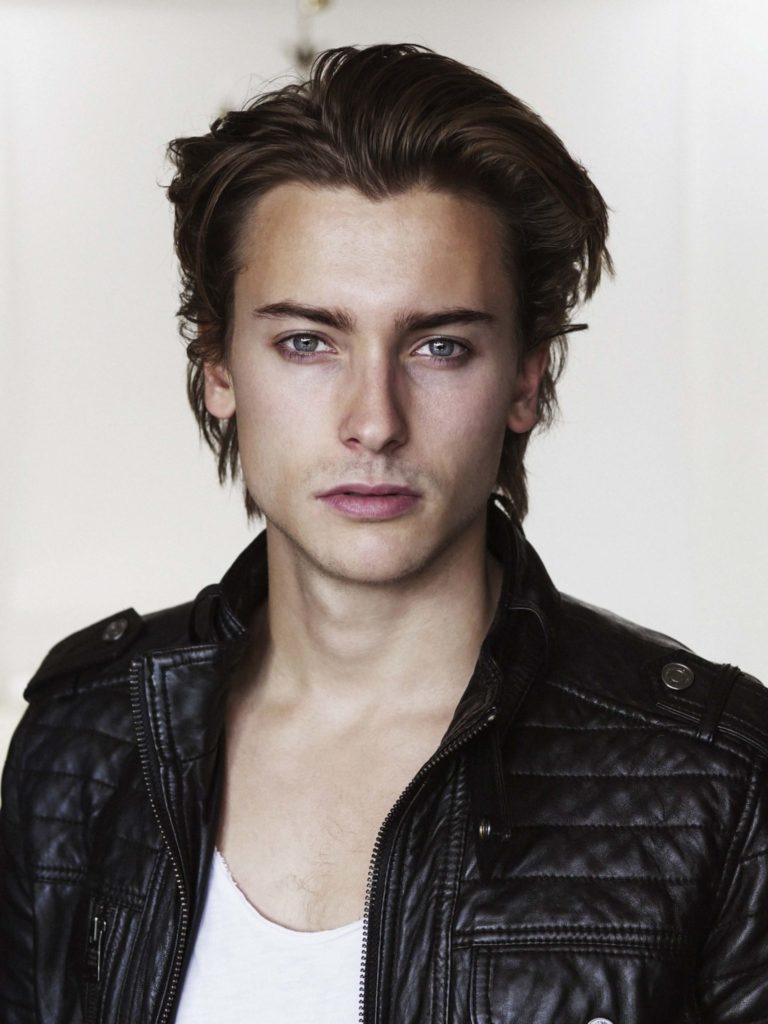 Lee Cronin
A multi-talented writer and director, Lee Cronin won the prestigious Méliès d'Argent for Best European Fantastic Short Film in 2014 for his short, Ghost Train. He also made the atmospheric shorts Billy & Chuck and Through The Night, which showcased the director's ability to create deeply unsettling stories. Now, he's bringing that talent to Irish cinemas to terrify us all. His debut feature, The Hole In The Ground, is the story of young single mother Sarah (Seana Kerslake), who moves to a rural town with her young son Chris. After an unsettling incident in the woods, Sarah begins to notice changes in Chris, and descends into paranoia and fear. With echoes of The Babadook and Wake Wood, the film combines brilliant psychological horror with an unnerving atmosphere rooted in the Irish surroundings. The film is set to have its world premiere at the 2019 Sundance Film Festival, before hitting Irish cinemas in March – and the word is that Cronin will set a new bar for Irish horror.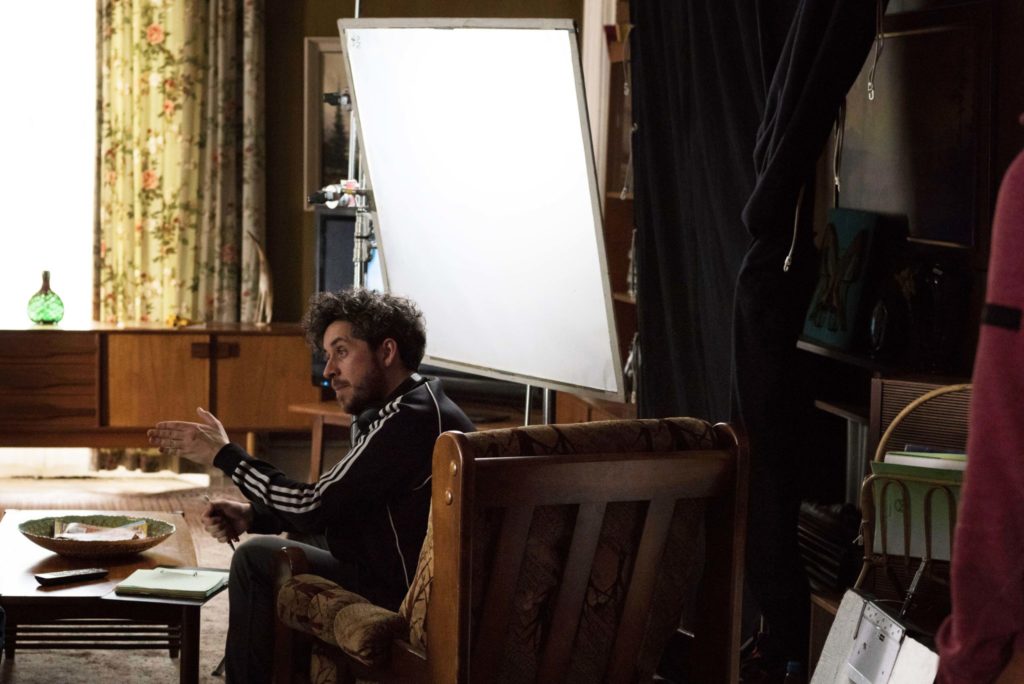 Eoin Macken
Dubliner Macken has been having the time of his life in Los Angeles these past few years, where he has been starring in NBC medical drama The Night Shift. He plays an emergency doctor who suffers from PTSD after serving as an army medic, and has enjoyed considerable acclaim for his portrayal of the reckless, rule-breaking bad boy. But now Macken is on course to win over another obsessive fan base: lovers of Game Of Thrones author George R.R. Martin. The 35-year-old is heading up the cast of Nightflyers, a new sci-fi series based on Martin's novella and short stories. But ever fuelled with ambition, Macken isn't content to just be onscreen, and has also been occupying the director's chair. He has adapted Here Are The Young Men, based on the novel by Irish writer Rob Doyle. Starring Anya Taylor-Joy, Dean-Charles Chapman, Finn Cole and Ferdia Walsh-Peelo, the story of Dublin teenagers who descend into drink, drugs and shocking acts of transgression is set to be a thought-provoking and conversation-starting drama addressing toxic masculinity and the pressures facing young men.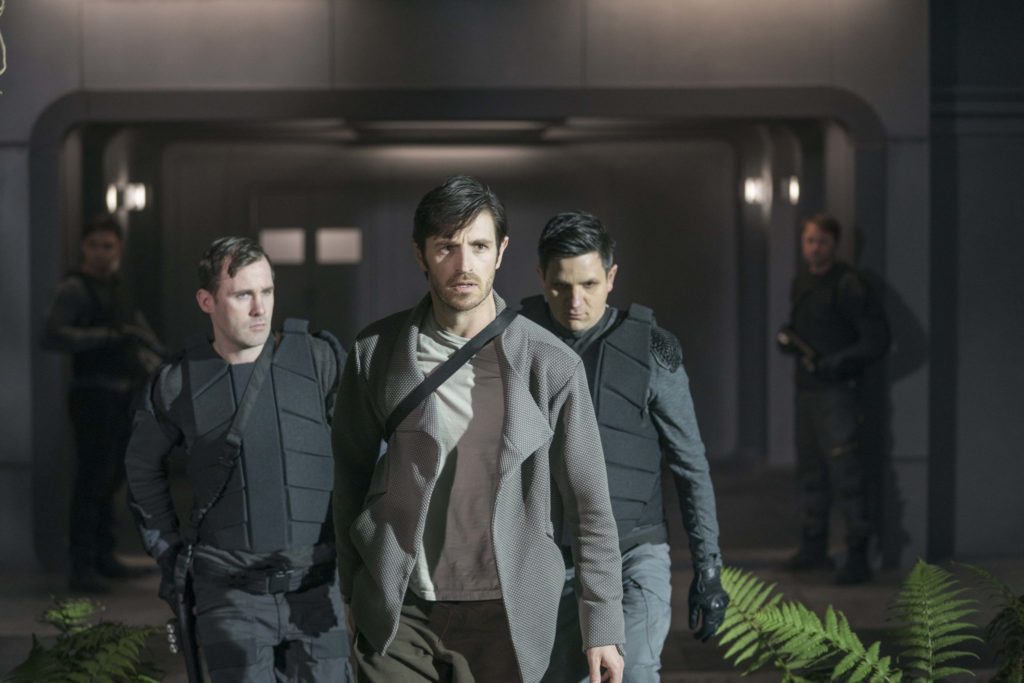 Advertisement
Seana Kerslake Pictured top)
The Tallaght native is fast becoming one of Ireland's most formidable acting talents. The 27-year-old actress stunned audiences and critics alike in the beautifully nuanced coming-of-age tale A Date For Mad Mary, where she played a troubled young woman trying to turn her life around. Mary, Kerslake's temperamental lead character, attempts to reconnect with friends and find a date to her best friend's wedding – all while struggling with the emotional toll of a life-changing stint behind bars. Kerslake was awarded Best Breakthrough Performance in the Dublin Film Critics Circle Awards in 2016, winning by a landslide. She has also brought her comedic chops to the RTÉ2 series Can't Cope, Won't Cope, a hilarious and biting look at a friendship between two Dublin girls that starts to unravel; and gave a scene-stealing turn in Hot Press' 2018 Film Of The Year, Dublin Oldschool. But Kerslake is set to become an international name with her upcoming role in Lee Cronin's horror The Hole In The Ground, where she plays a young mother succumbing to fear and paranoia when she suspects that an evil force is affecting her and her son. The film is premiering at Sundance this year, and her committed turn in the atmospheric movie is a star-making performance.
Aisling Franciosi
The Irish-Italian actress may only be 25, but she has been quietly impressing audiences for years, having appeared in the TV series Quirke and Vera, and the film Jimmy's Hall. However, it was her performances as Kate Crawford in Legends and Katie Benedetto in The Fall that won her acclaim and recognition. Then came the call that every young actor now dreams of: Franciosi was cast in Game Of Thrones. She played Lyanna Stark, Ned Stark's youngest sister, who was beloved but beset by tragedy. And like many actors, appearing in Game Of Thrones seems to have been a catalyst, as Franciosi's career is about to explode. She is receiving awe-struck praise for her role in the Australian revenge drama The Nightingale, directed by Jennifer Kent, who received worldwide acclaim for The Babadook. The film will be shown at the Sundance Film Festival in February, and Franciosi will also be a Shooting Star delegate at the Berlin International Film Festival, following in the footsteps of Domhnall Gleeson and Ruth Negga.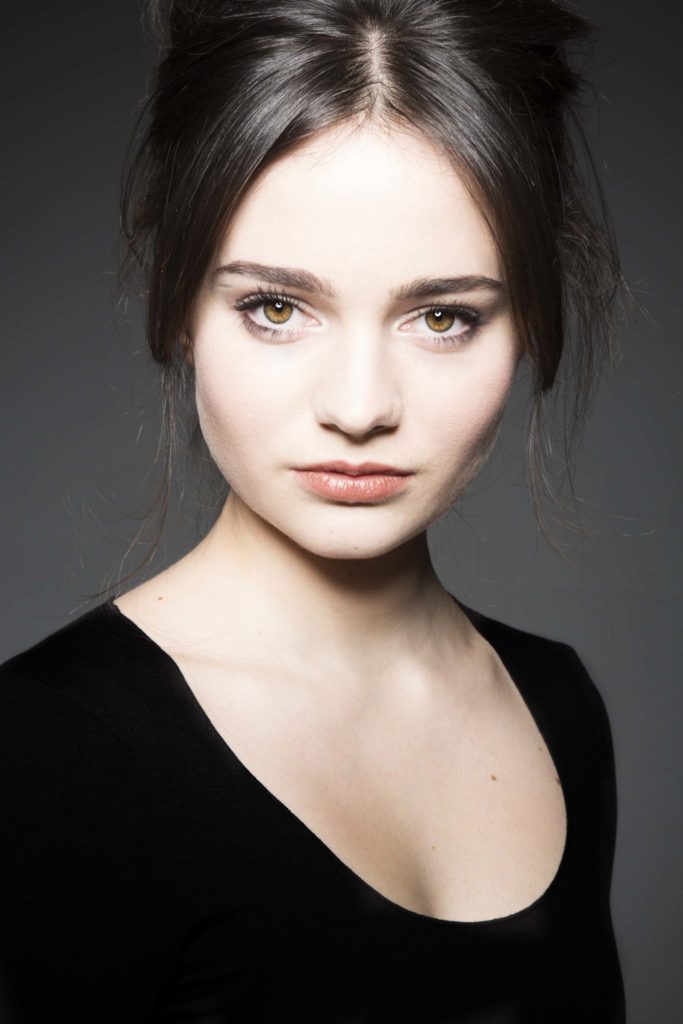 Seamus Murphy
Music fans are going to know all about Seamus Murphy in 2019. An acclaimed photographer, he is turning to directing, and releasing a documentary about his frequent collaborations with PJ Harvey. A Dog Called Money is a uniquely intimate journey through the inspiration, writing and recording of PJ Harvey's 2016 album The Hope Six Demolition Project. It features footage of Murphy and Harvey's travels together though Afghanistan, Kosovo, and Washington DC. These culminated in an utterly unique and unprecedented art experiment in Somerset House, London, where Murphy – along with public audiences – were invited to watch Harvey's five-week album recording process through panels of one-way glass. His innate understanding of human behaviour and ability to convey it through imagery, combined with Harvey's incredible spirit and music, should make for an unforgettable cinematic experience.
Advertisement
Niamh Algar
Niamh Algar always had raw acting talent, which she honed at workshops at the renowned Bow Street acting academy, formerly known as The Factory. From there she was cast in Lorgan Finnegan's indie film Without Name, and received acclaim for her portrayal of Olivia, a young, free-spirited and charismatic field assistant who falls victim to Eric, a man deeply suffering from a psychotic breakdown. Since then, Algar has starred in Shane Meadows' Channel 4 drama The Virtues, Desiree Akhavan's TV dramedy series The Bisexual, and Pure with Joe Cole. She also appeared in the fantastic Irish film The Drummer And The Keeper. She's currently working on MotherFatherSon, a TV series with Richard Gere, in which she plays a former soldier from Northern Ireland. And because 2019 is set to be her year, Algar will also appear alongside Barry Keoghan in Calm With Horses, an Irish drama about drugs and family in rural Ireland.
Hugh O'Conor
Advertisement
Irish audiences have known Hugh O'Conor as an actor for years, with his first ever role coming as a 10-year-old, when he appeared opposite Liam Neeson in the film Lamb. He also earned international acclaim for his role as a young Christy Brown in My Left Foot, starring Daniel Day-Lewis. Since, then, O'Conor has been a mainstay of film and theatre, both at home and internationally. He has also received glowing notices for his stunning photography, which features incredible landscapes and striking portraits. He's now applying his unique visual style to his directorial debut, Metal Heart. A sweet coming-of-age- story, this dramatic comedy is focused on self-conscious goth Emma, and her confident twin sister Chantal. When their parents go away for the summer and the mysterious stranger next door moves in, their sibling rivalry threatens to boil over. With touches of John Hughes and Irish director John Butler, the film evokes the spirit of teen dreams and first love – helped by a healthy dose of the characters' charming, self-deprecating humour.
RELATED