Gemma Ní Bhriain: "I'm so proud to perform for Irish National Opera. The team have created an opera community in Ireland"
Irish opera singer Gemma Ní Bhriain talks about performing for the Irish National Opera, engaging young people with classical music – and debunks half a dozen ill-founded myths about opera.
Traditionally, opera might have been seen as a very distant cousin of rock and pop, but the links are far deeper than you might think. For a start, consider how many times you've read a review extolling the virtues of "operatic vocals", with the late Freddie Mercury of Queen one of the greatest exponents of the style.
Indeed, Mercury even collaborated with the great Spanish operatic tenor, Monserrat Caballe, on the 1988 album Barcelona, from which the title track was an enormous international hit. Elsewhere, the celebrated Italian tenor Luciano Pavarotti enjoyed incredible success in bringing operatic singing to a rock audience, collaborating with Irish superstars U2, Dolores O'Riordan and Bob Geldof, as well as other legends like James Brown, Lou Reed, Elton John and, of course, Queen's Brian May and Roger Taylor.
Other rock heroes to have dipped their toes in the world of opera, meanwhile, include the late Sex Pistols guru Malcolm McLaren and, closer to home, Neil Hannon of The Divine Comedy.
The message being, of course, that the world of opera has far greater reach, and is far more accessible, than might often be imagined.
Here at home, the Irish National Opera (INO) is Ireland's national company. They are producing wonderfully accessible opera throughout Ireland – and also overseas. In fact Irish opera singers are just as capable of hitting the international heights as Irish writers, film stars and musicians working in other genres.
USED IN MOVIES
Gemma Ní Bhriain is an opera singer from Tallaght. After college, the singer began her professional career in Paris, subsequently performing in some of the world's leading opera houses. Currently preparing for her role in Faust with INO, Gemma is very grateful to INO for creating work during the pandemic.
"I'm so proud to perform for INO," Gemma says. "The team have created an opera community in Ireland, where singers can really feel at home."
In her upcoming role with INO, Gemma plays Siebel in the renowned Faust.
"It's a French opera," she explains. "It's quite dramatic, so there's a large chorus. This version has no cuts, which is great! Normally, different opera companies or directors will leave out sections to shorten operas. With Faust, there are so many versions out there because of the different cuts. But with this one, you really get to experience the fullness of it."
The good news is that there is a whole season of accessible operas on the way, which should act as a powerful statement of just how fulfilling – and enjoyable – a night at the opera can be.
"Even if people can't get to Faust, there's so much on offer," Gemma says. "The other operas of the season are two of the most well-known, La Bohéme and La Traviata. There's music in these operas – even in Faust – that people know, but don't even know they know. The music from these operas is used all the time in adverts, in movies and on TV. You'll be surprised how much you know!"
Opera is booming among young audiences in continental Europe. Gemma is determined that opera should achieve the same status here in Ireland – so, to conclude, she debunks some of the myths that have attached themselves to opera!
• See Gemma Ní Bhriain in Faust, October 1-7 at the Gaiety Theatre, Dublin.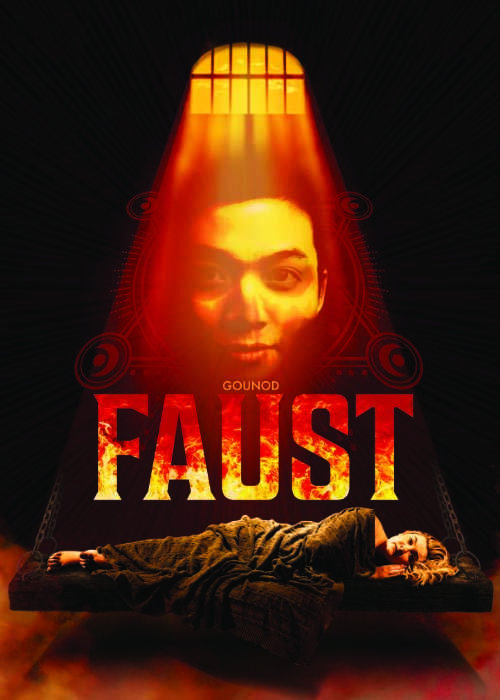 OPERA MYTHS DEBUNKED
Myth: There's only one type of opera.
Gemma: "When people hear opera, they think you have to love all of it – or none. But opera is a huge genre. Just because you like one genre of rock music doesn't mean you like everything in it – opera is the same. In fact it's probably the widest ranging musical genre of them all because it spans so many centuries."
Myth: Opera is SO complicated. 
Gemma: "That one makes me laugh! The basics of opera are love, revenge and greed. But that's what every art form is about! If you went to see Wicked, you could say that, by its nature, a story about witches and wizards is complicated. But its main themes are love and acceptance. It's the same in opera."
Myth: Opera is for the upper-class.
Gemma: "I don't know where that idea came from, because 200/300 years ago everybody loved the opera. You mightn't have had great seats, or you were standing, but opera was for everyone! And as INO are keen to demonstrate, it still is. They're offering so many different types of opera experiences throughout the year."
Myth: But there's no new ideas in opera...
Gemma: "One of the great things about the INO approach is that they are innovating all the
time. This year, they have their Virtual Reality opera, Out Of The Ordinary/As an nGnách. You pop on a VR headset and become part of an opera! You don't have to go to a theatre, you don't have to dress up, you can literally just enjoy it by yourself"
Myth: Opera is inaccessible 
Gemma: "This is so untrue. There are full operas with English subtitles for free on YouTube. There are tonnes of Spotify playlists, so you can familiarise yourself with the musical landscape. Also, I hate the stereotype that you must dress up to watch opera! Banishing that idea might make it feel slightly more accessible. I would guess that nearly 100% of singers don't care what people are wearing in the audience, as long as you're enjoying the show. That's what it's really all about."