In addition to being a Grierson-shortlisted, IFTA-nominated, Prix Europa-nominated, and Radharc Award-winning documentary director – and the Creative Director of Marmalade Films – Tanya Doyle is the Programme Director of the BA in Film & TV Production at Griffith College. She tells us all about the ever-evolving course, and why the creative industries will always matter…
There's a lot of technical equipment and skills involved in Film and TV Production – but when you peel it all back, storytelling is ultimately at the core of what we do. And at the core of storytelling is human connection.
It's all about connection. And that refers to creative outlets in general. When we were all isolated in our own bubbles over lockdown, we all realised how important connection was.
Right now at Griffith College, we have our BA in Film and TV Production – and a range of new industry-based courses coming down the line that we're very excited about. These programmes are building from the BA in Film and TV Production.
What makes us special here is that all of the lecturers who work in the programme are also working in the industry. Obviously you have to give people a foundation in theory, but our programme is also very practical and industry-orientated.
We have the likes of Tom Sullivan (Arracht) – who was shortlisted for an Oscar – coming in. To the learners, he's just their directing tutor. That's it! That's a great thing, because there's no pretence.
In the first and second years of the programme, we give everyone a really broad introduction. You have loads of different lecturers involved – like Ciarán Tanham (Dead Still), who teaches cinematography. But he also talks to the students about working with directors and editors, from his point of view. There's a lot of crossover in the way students are taught – and that's a real strength.
In the new programmes we have lined up, we've added work experience placements to the mix. It's all about getting the foot in the door, building a network, and honing your skills.
THE MEDIUM IS CHANGING
The course is built around Concept Development, Production, Post-Production and Delivery.
During the first phase, Concept Development, the emphasis is on finding your own voice. We never try to make the student emulate the kind of work we're making. This phase aims to give them the space and the encouragement to figure out what they want to say. It's all about experimentation – and letting people feel like they have a safe space where they can start to shape their work.
Then you get into the Production side of things. We teach the making of the work, covering disciplines like cinematography, location sound recording and production design. Everybody has to make the work.
If you come in and you think you want to be a writer, that's fantastic. We have a whole screenwriting strand, and we have amazing people teaching on that, like Pierce Ryan (Black '47), Gavin Ryan, and JJ Harrington. But you might come in thinking you want to be a writer, and then realise that you really love cinematography. And that's fine! That's what this space is for: exploration and experimentation.
By the time you get to the end of the second year, and into the third year, you start thinking about honing your skills in the area you want to specialise in. Then, when you go out into the industry, whether through the connections with the lecturers, or through the work experience placement, you know what you're bringing to the work – and you value what you're bringing.
The industry is constantly changing – and because we're a private institution, we're much more agile and adaptable. We can change with the industry as it changes.
Having access to good equipment is an important part of the learning process. The workhorse cameras that all the students have access to are the Sony FS7. You come in, book out the equipment, take it out for three days, and drop it back. We have a lot of lighting equipment. A lot of people don't know that we also have an industry-standard TV studio, which we often hire out.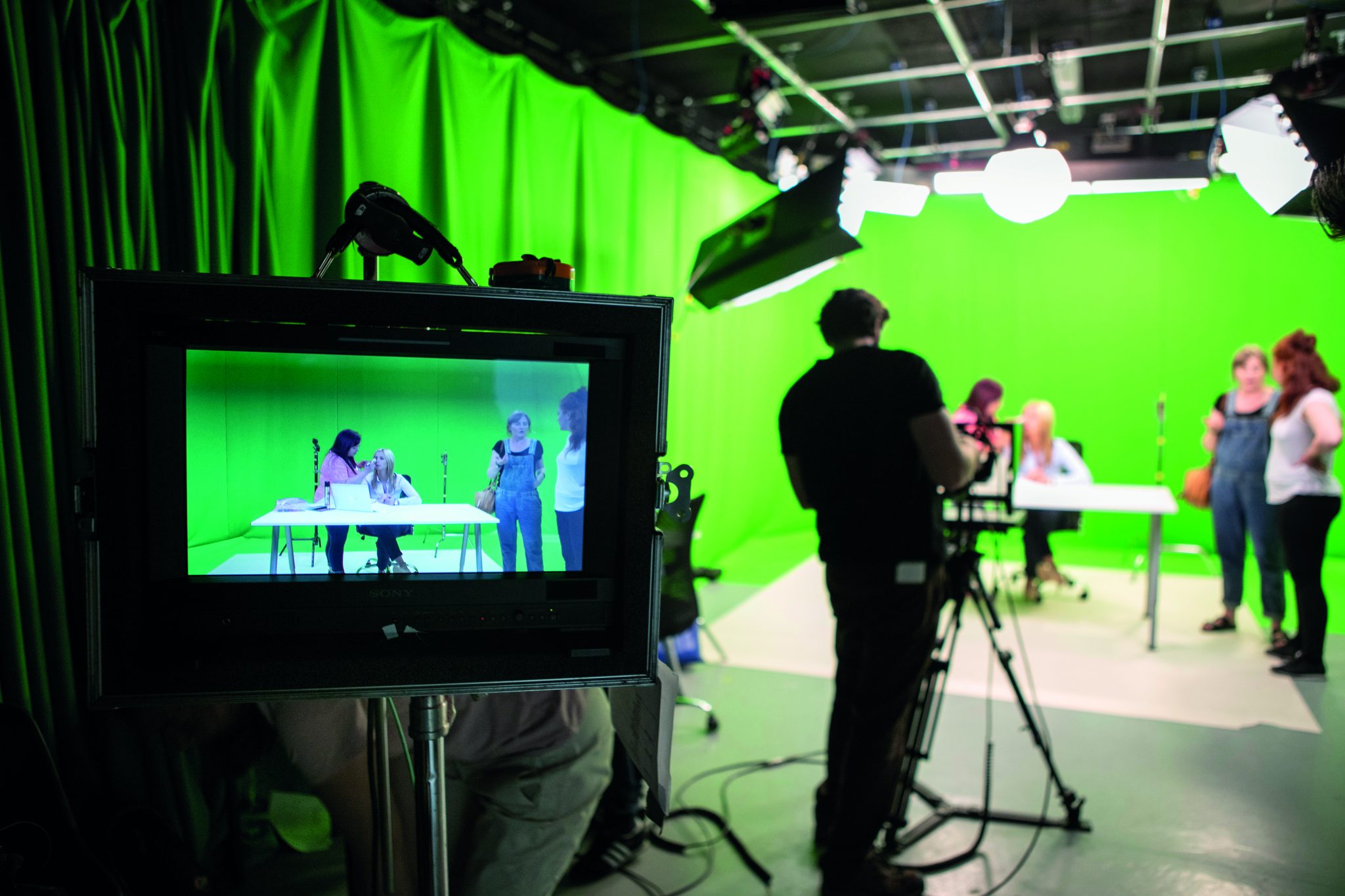 In the new programmes we're launching, we're teaching VFX, VR and interactive storytelling. That all comes under Film and Television, because the medium is changing and evolving. Our graduates are going to come out with these new skills that they can bring to production houses, and established organisations, and offer a different perspective on it.
SHOWCASING THEIR WORK
The pandemic was crazy – but, as they say, necessity is the mother of invention! In line with protocols for the education sector to support time-sensitive learning activities, the people in third year still got to make their graduate films, which was amazing. We had to have a Covid officer, antigen tests, social-distancing, masks and hand-sanitising. Everything was constantly changing, but they were so adaptable. Our students still had to make work – because you can't graduate with your degree, and go out into the industry, if you haven't made films!
When I think of the highlights of my time at Griffith College, it always comes down to the people. We have some amazing graduates. I've seen them arrive here in college, and start their journey, not really knowing what they want to achieve. And then I see them graduate, ready to take on the world. It's wonderful.
I've kept in touch with a lot of our graduates. We've had people who've gone on to work for Vogue, Virgin Media and RTÉ. And we've had people who go out on their own. One woman has been off working on Will Ferrell films, and working for Universal Films. Obviously, they're the ones who deserve the accolades for what they have achieved – but I still get a lovely sense of pride from it!
At the end of the year, the students get to showcase their work in the Lighthouse Cinema. For them, to see their work on the big screen is just such a beautiful thing. The casts are there, and their family and friends are supporting them.
It's very fulfilling. And it's never, ever the same!
This article was produced as a special feature by Hot Press content studio, in partnership with Griffith College…
The BA in Film and Television Production at Griffith College is a three-year, full-time course – based on the college's Dublin Main Campus. Griffith College is holding Open Evenings on August 25 and Sept 8, 15 & 22. See griffith.ie for more information.