Dr Rory Hearne: "We're creating a generation that has nothing but anxiety to live on. The least we could do is give them rooted housing"
For well over ten years now, a housing crisis has been mounting in severity – and in human cost – in Ireland. And yet successive governments have failed to take the action necessary to turn the tide. What can be done? The first thing, Dr. Rory Hearne says, is to understand that this problem can be solved. But to achieve that the Government is going to have to shed the ideological baggage and act radically. In his acclaimed new book Gaffs, Why No One Can Get A House, And What We Can Do About It, he gives a vital human dimension to the argument…
Dr Rory Hearne is a Lecturer and Assistant Professor in Social Policy in the Department of Applied Social Studies in Maynooth. If the title is impressive, so too is that of his new book on the housing emergency: Gaffs, Why No One Can Get A House, And What We Can Do About It.
In it, Hearne – who started his immediate post-college career as a Hot Press contributor – urges us to think about the people behind the statistics, and shows us that there is a way towards a better future for Irish society. It couldn't have arrived at a more important time, with the latest homeless figures topping 11,300, in what is a record high.
The numbers include 3,480 children and 1,601 families, and marks the fourth consecutive month where the Department of Housing's figures have increased to a record high.
Focus Ireland and other charities have argued that the Government's official figures understate the problem, and, and Dr. Hearne agrees. Fear not, however: he aims to create a cross-society movement as big as Repeal, the water charges protests and Marriage Equality combined. Speaking to him, it seems achievable.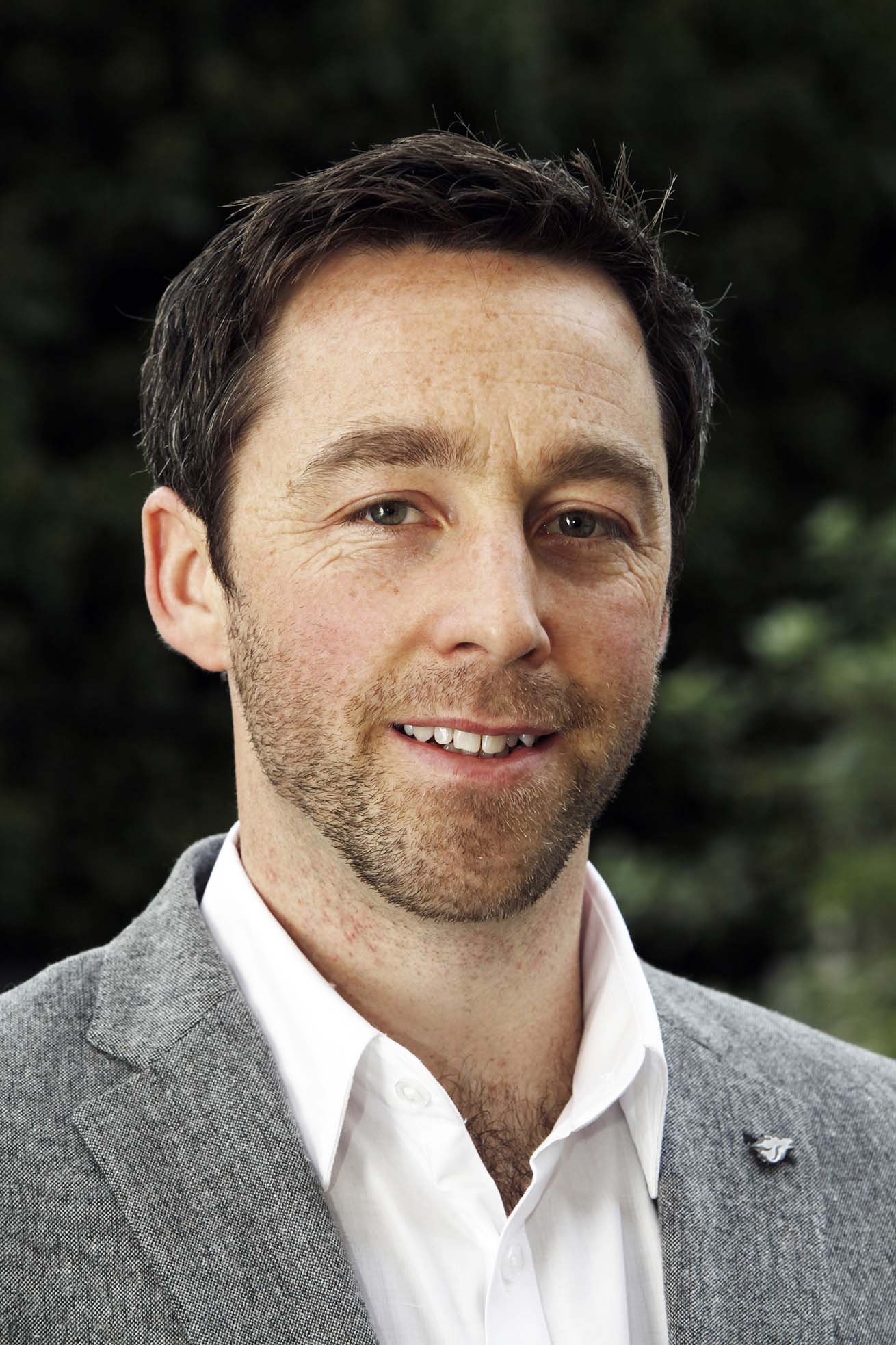 Advertisement
Kate: Housing is the big issue of the day in Ireland. Is it possible to talk about the crisis in a way that pierces through the often confusing jargon that tends to dominate the discourse in media and in politics?
Rory: So much of the debate about housing has been all about policy and figures. The human impact was lost. What I was trying to do is to help people realise our ongoing countrywide trauma, with an entire generation locked at home in their parents' house and a nation in a homelessness crisis. It's quite unusual for an academic to actually bring passion into a discussion like this. I've also thought a lot about how I communicate, and the different audiences I'm speaking to. Whether you're going on radio, television, digital or print, you have your facts to hand – and you have to make the best possible use of a short amount of time or word space.
Has there ever been backlash to anything you've said?
My use of language, like calling the investor funds 'vulture funds', has been criticised in the national media. I've even been sent legal letters about it by investor funds with large corporate properties here. They've threatened to sue me, but I felt like nothing was going to change unless I started talking emotionally about how unacceptable all of this is. I've tried to speak to those directly affected because they have been silenced in a lot of the discussion on housing, which has predominantly been between property economists, different housing agencies and organisations in the property industry who have no interest in creating affordable homes.
Has the conversation around housing changed significantly since the pandemic?
It has changed since the Covid-19 pandemic, which revealed how housing impacts our lives in many ways. There were people who could go home to a house with lots of space; then there were adults living at home in their parents' house feeling trapped. It showed clearly that the system doesn't work. Then there were those who had no home to go to, and people living in overcrowding. The Covid-19 pandemic underlined the fact that housing is essential as a public health measure.
What part has the media played in all of this?
Advertisement
The reality is a lot of the younger millennials who are working in the media now are directly affected by the housing crisis. The senior people in the media generally all own their own home and sometimes have very little understanding of – or empathy in regards to – what is going on with the younger generations or people less well off than them. Some of them were constantly using phrases like 'snowflakes'. For me, the change in the conversation has been because people who are working as reporters, researchers and producers in the media are directly affected by the housing crisis.
Are politicians making any sense in what they're saying?
There are politicians – like Eoin Ó Broin, Holly Cairns, Cian O'Callaghan and Catherine Connolly – who have been really strong on housing. A lot of young people – and people affected by the crisis – feel completely abandoned. They have a real, understandable, cynicism towards politics, TDs and government. Their future has been taken from them by failed policies and leaders who have ignored them, so they're listening more to the likes of Blindboy, Emmet Kirwan and others who are coming from outside the political sphere. They're connecting with the Raise The Roof protests, trade unions, NGOs and people in the arts far more.
The number of landlord TDs has to be a factor in all of this...
How much empathy can landlord politicians have, when their business is making money from keeping people in situations of housing inequality and locking people out? That's a huge part of the problem: that too many politicians have benefited from the crisis and from housing as an investment.
Advertisement
Who would you vote for in the next General Election?
I want to bring everyone together to create a cross-society movement that will accelerate change. I am very conscious of not being party political. People can decide who they vote for on the basis of positive housing policies. What candidates are promising to fulfil these ideas – for example, on a vacant land tax and on derelict properties? Who is vying to build green, affordable social housing for all, on public land, with a State construction company? They're more likely to want to fix this problem.
Is there a problem with those in leadership positions being linked to groups who lobby against public housing?
Many of those working in or representing investor funds used to be involved in big political parties. There's a revolving door between them. There's a real issue with that and the disconnect in their experiences from those of ordinary citizens. It's also about people who work in the top echelons of all the State agencies and private corporations. Why is the disconnect so deep? It's so deep because those in their fifties, and over, were the ones in the Celtic Tiger who bought multiple properties and saw housing as a commodity, as an investment asset. For the younger generations, who can't even get one home, they know that public policy should be about ensuring people have a home as a human right.
What about the argument that other comparable countries are facing similar problems?
It's not true to say that all these other countries internationally are experiencing a housing crisis like ours. The ones who are, not coincidentally, follow the same policies that we have – they stopped building social housing. Like the UK, we turned housing into an investment asset and brought in the investor funds. These investor funds are buying up huge blocks of housing that lock people out from being able to buy a home. These corporate landlords are charging massive rents. You look at countries like Denmark and Sweden – they don't have the housing crisis we have. Even in Berlin, corporate landlords still have to respect German laws that we don't have.
Can you give me an example?
Advertisement
As a landlord in Berlin, you can't kick out a tenant just because you're selling your property – yet you can do that in Ireland. Very few countries in Europe allow this. We have the worst tenant protections and some of the highest rents as well. Finland doesn't have anything like the homelessness we have, because they have the political will to address it. They see housing almost as a public good, a social right, like health and education. We need to bust the myth that Ireland just has to accept these unaffordable rents and no prospects of home ownership. We should have a country where people can secure a decent, affordable home.
There's a lot of emphasis here on the idea that our economy is thriving where others are floundering.
Without housing, our economic model is dysfunctional. We have schools that can't get teachers because they can't find accommodation, and hospitals that similarly can't hire doctors or nurses. We have a generation emigrating again. For the first time in our history, it's not because they can't get jobs, but because they can't get a home. Our country is broken. To say it's the same everywhere is just an excuse to avoid taking responsibility for policies that have failed, and for their reluctance to do anything radical that would interfere with the property interests who control our housing market.
Some people argue that emigration is accepted as a safety valve by Governments here?
Emigration has been a political safety valve for this country since the foundation of the State. This country has forced young people and people who don't fall in with the status quo to leave. That is why we remained a conservative country for so long, in part. This government knows that if young people leave, they're off the hook. They won't face the political backlash, the youthful energy, the desire for change will be gone. That is why it's so important that we give hope.
Advertisement
How do you express that hope?
If you stay, we can change it. If you leave, it will be so much harder. I'm putting the responsibility on you, but we need to not accept emigration as an answer. Our political system tries to legitimise it, but it is a huge trauma for our country. It's a trauma for our families, a trauma for our communities.
Would a general election do enough to trigger change?
What's clear to me is that we need to create a movement as big as Repeal, Marriage Equality and the water charges combined. This government has shown that it's been unwilling to change its policies in any sort of meaningful direction. They're not doing anything radical that would actually make changes quickly. They have introduced a vacant property tax, which is small and quite ineffective. They introduced the ban on eviction for the winter. They were two things they said they weren't going to do, but they were forced into them because of public pressure. I am extremely worried about the tsunami of homelessness that is going to arrive next April when that eviction ban is lifted.
Assuming the current Dáil has two years to run, what should we be pressing the Government to do?
There are obvious steps they could take, for example: extend the eviction ban for three years; freeze new rents; reduce current rents; introduce a 'use it or lose it' on vacant and derelict property. They should also ban the long term use of properties for Airbnb and other short stay platforms.
What about getting houses built?
Advertisement
They should put six billion euro from the rainy day fund into emergency building of modular, fast-build homes for generation rent, for those who are homeless and for refugees. Set up a state construction company. Expand the use of land for affordable housing and co-housing cooperatives. The problem is that the government are ideologically opposed to these actions. We've seen down through history that the only thing that really gets major change in this country is when people actually take to the streets and create noise from across social groups.
It's been said that if we solved the housing problem we'd solve a few other problems as well.
Through providing decent housing, we can help our mental health crisis; and also the climate emergency. By using our vacant and derelict homes, we can provide sustainable accommodation in cities and towns without building on masses of new greenfield sites, which are much more carbon intensive. We should be designing and developing new homes that are green, that include food, nature and community building. That requires dramatically changing from our private investment, commodity-driven, investor fund and developer housing model.
There are people who would ask: is this really the sought-after panacea?
Unless we understand housing's connection to health, the economy, the environment, and so on, we're not going to see much change. Even if you have a new government that's determined to do things, you still have the unelected civil service and property interests who will really push back. You need to have people thinking differently across all of society. Hopefully we will have a referendum on housing next year where everybody gets a say directly on a policy area. That would offer the possibility of a real, dramatic, transformative evolution in how we approach housing.
Advertisement
A referendum on the right to housing?
What's important here is that there is a wider democratic process that can go beyond elections and leave a lasting impact. If housing is defined as a right, then whatever government is in power would have to deliver the right to housing – instead of allowing families and children to be left in homelessness.
There is a fear that we might see an increase in far-right incidents like the East Wall protests.
I'm extremely worried about all of this, because people are really suffering in homelessness or housing insecurity and can't see a future. Then you have nasty groups who turn up and say that's because of asylum seekers, migrants and refugees. It isn't. We had a housing crisis before the Ukraine war. Migrants are also integral to our society. We are a nation of emigrants. This idea is trying to create a false division, and to divide communities to grow a horrible form of politics – one which leads, down the road, to fascism.
There is a form of political opportunism involved.
It comes back to housing in so many ways. If people had secure homes, they wouldn't be as open to being manipulated or to blaming marginalised groups. We can all have homes; just look at the amount of vacancies. We have an obligation to refugees. We are a welcoming country and society overall, but if we don't address the housing crisis rapidly, that leaves the space open for the far-right to express hate. That's even more of a reason why the government has to develop an emergency response to this crisis. Because it is an emergency.
Advertisement
How do you get it across to people on the margins that the enemy isn't someone "foreign" taking up a room they feel entitled to – it's someone in a suit who is raking in the profits?
We have to stand alongside people who are disaffected. Governments have not prioritised people who have been made homeless or are struggling to find a place to live. We have to work together to show that it's the policy that needs to change. We need to create solidarity and support each other in things like Raise The Roof protests, and direct the energy and anger towards positive solutions.
Our political system creates an overly complex language around housing. Your book tries to simplify all of that.
Even if you look at the statistics, they aren't presented in a way that people can easily read them. There are manipulations in terms of figures that aren't even counted, like people experiencing hidden homelessness or couch surfing. We don't measure children who are homeless in a way that examines how long they're in emergency accommodation. We make the housing waiting lists appear smaller by taking certain groups off. There is a lot of confusing messaging. I want anybody who picks up Gaffs to understand all of this better because educating and informing people is empowerment.
Are there personal stories that capture the human dimension of the issue for you?
There's lots of stories about children losing their hair because of the stress of leaving their homes. Half of private renters are families with kids, who are dealing with unbelievable stress. The children see that stress. They hear parents talking about where they can go and what they can do. One mother told me how their child was refusing to go to school. They were afraid, thinking that when they came back, the home and parents would be gone. They didn't understand, and became highly anxious.
Advertisement
There are very few happy ending, aren't there?
They're now going into emergency accommodation. The council told them to find a hotel, so the parents told their children to get a bag of their favourite possessions, a couple of teddies. The children were crying, not knowing what's going on. It is very traumatic for every individual involved, of whatever age. There was a married couple I spoke to on my podcast – he's a barber and she's studying – who were renting, and the landlord was selling off. They're in their early forties and had to go live in their respective family homes separately.
Some people may decide not to have a family...
I've heard stories of couples open to having children – and trying to decide between IVF or a house. People are waiting until they get a home of their own before having kids, but then it's often too late. The housing crisis is literally stealing the potential for a future family. Stealing their lives, their hopes, their dreams. Relationships are being destroyed by the amount of worry being able to cover rent involves.
It can't be good for people in their 20s and 30s living at home.
It has a huge impact on their self-esteem. There's a real sense of personal failure. A lot of people feel like it's their fault, like it's something they've done wrong. When really, it's the government's housing policy and the private market, that has failed them.
Which feeds into the serious rise in mental health issues in Ireland...
Advertisement
It's created a mental health crisis of its own. We've already more than enough to be anxious about – like the future of our planet! Our whole economic model is just destroying the planet. Everyone's stuck in short term or zero-hour contracts. The gig economy wants to turn long-term rental contracts into short-term. We're creating a generation that has nothing but anxiety to live on. The least we could do is give them rooted housing. Housing should be a secure base, especially when so many things have become precarious and insecure.
How did your book come about? 
I wrote a book in 2020 called Housing Shock, which was very policy and statistics heavy. An investor fund bought an estate in May 2021 that exploded all over the news when the Sunday Business Post covered it. It reached a tipping point. Suddenly a whole generation went, "We have been totally robbed and sold out to the vulture funds". I wrote an article for the Journal.ie that went viral. My post said, "Look, this has been going on for years. This is policy. This housing crisis is not an accident". That was essentially the core point I was making: that this issue was entirely manufactured. I went on Prime Time and debated with the head of the investor funds, and HarperCollins got in touch and asked me to tell the human side.
Is there a message you want people to take away from this book?
The most important thing in the book is the argument that this issue can be solved. We know what the government should be doing in the coming years so that people can have an affordable, green, environmentally sustainable home and a community. It does not have to be this way. People have a role in changing this.
Advertisement
• Gaffs – Why No One Can Get A House, And What We Can Do About It is out now.
Read more interviews in the new issue of Hot Press, out now.