After a year like no other, the CAO deadline is hurtling towards us once again – giving students plenty to think about. Here's the Hot Press guide to finding the right course for you.
With the CAO deadline fast approaching, there's no better time to stop, think and start planning for a future you can look forward to.
While there's no single fixed road to finding a successful and fulfilling career, exploring your options through the CAO can be a great place to start. With over 1,000 courses listed in the system, there's something for everyone – whether you feel like you excelled in secondary school or not.
Although filling out the CAO form may feel like a terrifying notion, it's important to keep things in perspective. The CAO is by no means a life sentence, and can instead serve as a valuable stepping stone –  presenting paths that you never could have expected. By prioritising your passions and interests, the CAO can even be something to look forward to, rather than something to dread.
So, whether you're approaching the deadline with cool confidence or petrified panic, we've got you covered, with some words from the wise on all things CAO-related.
PRIORITISE
Advertisement
Putting the most impressive-sounding courses at the top of your CAO form is all well and good – until you find yourself facing down the barrel of a four-year course you have no real interest in. While it's important to challenge yourself and broaden your horizons during your time at college, it's even more crucial to prioritise the subjects you're passionate about. After all, college is hard work – and you're much more likely to find the drive to succeed if you actually want to be there.
While people assume that certain high-points courses are a guaranteed ticket to a top job, this isn't always the case – particularly if you're going to hate every moment of it, and drop out after a year or two. Instead, ask yourself what you honestly enjoy, and what subjects, hobbies or extracurricular activities you'd love to explore further.
RESEARCH
Between barely sufficient sleep, homework, revising, and the small matter of a global pandemic, balancing life as a Sixth Year student is stressful enough as it is. But, whenever you catch a free moment, spend some time looking past the CAO codes, and researching what your dream course really entails.
Even during the lockdown, there are plenty of ways to find out more about the courses you're interested in. Most colleges offer in-depth information on their websites – often breaking down the course by semester, and giving testimonials from graduates.
During your research, it's also important to think logistically, and factor in practical things like cost, accommodation and distance. Be sure to read up on any scholarships or grants that may be available to you, and visit SUSI's website to find out if you're eligible for the student grant.
A little organisation goes a long way during these busy few months, so be sure to keep a note of all the relevant deadlines and virtual open days. Putting in proper research is a crucial part of making an informed decision.
Advertisement
STICK TO YOUR GUNS
It's all too easy to be influenced by the chorus of commentators around you when making your CAO choices. While friends and family undoubtedly mean well, it's important to recognise that your future is in no one's hands but your own. Of course it's tempting to stick down the same courses as all your friends – but why start this exciting new chapter in your life as another sheep in the crowd? College is a great opportunity to become your own person, step outside of your comfort zone, and expand your worldview.
Many students also feel pressure to put down the courses their parents have chosen for them. While it's obviously easier said than done, it's crucial to stick to your guns when it comes to the CAO. After all, it will be you that's putting hours of study into that course every week – not your parents. Embrace the newfound independence of adulthood by bravely deciding to carve your own path, and choose a course that suits you.
Of course, as the chaos of the past year has taught us, no matter how well prepared you may be, sometimes life takes us by surprise – so give yourself plenty of options!
ALTERNATIVE PATHS
While much of the conversation surrounding the CAO deadline is focused on universities, don't forget that you have many more options, from PLCs to apprenticeship schemes.
Academia isn't for everyone – but that doesn't mean you can't have a bright future ahead of you. Wherever your passion lies, a little research will help you find alternative routes to the career of your dreams.
Advertisement
There are also several alternative paths to university courses. Trinity College's Feasibility Study, for example, signals a positive change in admissions policies in Ireland. The scheme offers places in a select number of courses by taking into account a combination of your Leaving Cert results, your performance relative to others in your school, and a personal essay.
There's no shortage of exciting options outside of Ireland, too. European universities are fast becoming a popular option for Irish students – attracted by their impressive worldwide rankings, lower fees and alternative entrance requirements.
With all that research and planning done, all that's left to do is step confidently into this bright new chapter in your life – once the Leaving Cert is out of the way, of course!
PUT THESE COLLEGES ON YOUR RADAR:
BALLYFERMOT COLLEGE OF FURTHER EDUCATION
bcfe.ie / Tel: (01) 626 9421
In 1990, Ballyfermot College of Further Education (BCFE) made history with the launch of one of Europe's first practical education programmes specifically designed for creative musicians and songwriters. The course, widely known as the Rock School, has since welcomed a wealth of dazzlingly diverse and talented artists – including Lisa O'Neill, Wallis Bird and Junior Brother, to name just a few.
The Rock School is a two-year Higher National Diploma course in Contemporary Music Performance, aimed at students who aspire to become professional musicians, and who want to learn about the music industry. Classes are led by an experienced teaching staff with long-standing and established links to local and international music scenes – offering students the opportunity for hands-on interaction with working professionals daily. Small class sizes also mean that artists get the attention they deserve, allowing them to flourish in a creative and collaborative environment.
Advertisement
The wider Music Department at BCFE also features a High National Diploma course in Irish Traditional Music Performance and Music Production, as well as a QQI Level 5 course in Sound Engineering or Performance.
BIMM DUBLIN
bimm.ie /Tel: (01) 513 3666
BIMM Dublin is on a (rock and) roll at the moment, with some of the most exciting names in the current Irish music scene having attended the third level college in the Liberties – including members of Fontaines D.C., The Murder Capital, Somebody's Child, Erica Cody, Kynsy and Thumper, to name just a few. This month, BIMM Dublin is holding two free virtual events, offering a deeper insight into potential careers within the music industry. BIMM students enjoy access to state-of-the-art facilities, as well as masterclasses, on occasion, from such heavy-hitters as Kodaline, Tony Visconti, Everything Everything, The Edge, Thurston Moore and Imelda May, plus tutorials from industry professionals in relation to songwriting, performance, music production and publishing. BIMM offers courses in every aspect of the music industry, from songwriting and performance, to music production and live sound, music business and event management.
DUNDRUM COLLEGE OF FURTHER EDUCATION
cfedundrum.com / Tel: (01) 298 5412
With a strong focus on supporting and celebrating each student as an individual, Dundrum College of Further Education has helped people from all walks of life, including school leavers, upskilling adults and more, to discover, plan and achieve their goals.
Having built up a reputation for their exceptional standards of training and development, the college, located in the heart of Dundrum, continues to adapt to the changing needs and concerns of their diverse students.
"We really have a mix of demographics," CFE Dundrum's principal Michael Foley tells us. "As well as catering for people coming straight from the Leaving Cert, we're also looking at people who are reskilling, and people who are changing careers. That includes people who are unemployed now – maybe due to COVID-19. We try to cater for all those people with a mix of skill-based courses and vocational courses, as well as progression-to-university programmes."
Advertisement
CFE Dundrum's cutting edge approach to learning offers greater flexibility with HUB programmes – allowing students to adapt the curriculum to their personal preferences.
"We offer a mix of core and elective modules in business, computer science, gardening, nursing, psychology, childcare, art, humanities and more," Michael says. "All our qualifications are QQI-accredited – the same authority looking over the standards at university level. We offer a period where you can come in for the first month or so and explore your interests. So, for example – even if you thought you were interested in business in the accounting area, you might actually find that you love medical terminology.
"Having those kinds of opportunities is important," he adds. "As the year goes on, you can then progress into fixing your modules – so you can meet the qualification that you want. There are lots of different pathways for different people."
HOT PRESS MIX COURSE
extra.hotpress.com/mix
The MIX (Music Industry Xplained) course, brought to you by Hot Press, is aimed at those who want to succeed in music, management, media, publicity, promotion, publishing, record labels, and lots more, within the music, entertainment, events and media space – and is set to return virtually in 2021. Recognised by the music industry in Ireland and abroad, MIX is a 13-week series of lectures (one each week) by top professional exponents from the Irish and international music industry. Key subjects include: Record Companies and How They Work; Music Marketing; Publicity; Image Development; the Independent Route; Record Production; Social Media; Music Publishing and Music Online. Also covered are Radio, Working with the Media, Management, Finance, Touring and Distribution, and Music Publishing, with MIX graduates consistently operating at a high level in the industry in Ireland, the UK and further afield.
"The Hot Press MIX Course was the gateway into my career in the music industry," says MIX graduate Michelle Whitehead, who now runs one of Ireland's top music Public Relations agencies, Michelle Whitehead PR. "It provided me with an understanding of all the different disciplines within the Irish music scene, which for me is a fantastic advantage, in my line of work. I found the educational experience very positive, whilst also networking with like-minded people. I would strongly recommend this course to anyone hoping to have a career within the music industry."
IADT DUN LAOGHAIRE
iadt.ie / Tel: (01) 239 4000
Advertisement
As Ireland's only institute of art, design and technology with a specific focus on the creative, cultural and technological sectors, IADT is full to the brim with innovation. Their modern campus in Dun Laoghaire is currently home to over 2500 students and staff – with outstanding facilities and a lively, friendly atmosphere.
2021 is set to be an exciting year for the college, with seven brand-new courses launching – including English and Equality Studies, Digital Marketing, Film, Television, Design for Film, Interaction + User Experience Design, and Photography + Visual Media.
As well as being a valued educational and enterprise partner at local level, IADT is respected and renowned on the national and global stages in the creative, cultural, entrepreneurial and digital media sectors – with the National Film School in IADT was also voted one of Variety's top worldwide film schools recently, a huge accolade by any standards, and the first for any Irish film school.
The sense of creative adventure and energy is alive and well on the IADT campus today, whether students are getting involved virtually or exploring the college in person.
LIBERTIES COLLEGE
libertiescollege.ie / Tel: (01) 454 0044
Established over 50 years ago, Liberties College has earned its well-deserved reputation as a major player in the area of Further Education and Training in Dublin. Situated in the heart of the Liberties, and just a stone's throw from bustling Grafton Street, the college attracts students from all corners of Ireland, as well as from all over Dublin and its surrounding areas. Their range of courses caters for school leavers, people who wish to upskill or re-skill, as well as people returning to education. With over 600 students across their two campuses, the mix of nationalities, ages, backgrounds and experiences makes for an exciting culture and atmosphere in Liberties College.
In 2020, Liberties College introduced several exciting new courses, including: Textiles – Heritage Crafts Revival and Renewal; Pre-Apprenticeship in Software Development; and National Tour Guiding Award with Business Option. Plus, their new pre-apprenticeship course in ICT/Networking and Software Development will help open doors to careers in IT.
Advertisement
Liberties College's practical courses meet the needs of students and employers – and are focused on emerging employment and third level opportunities.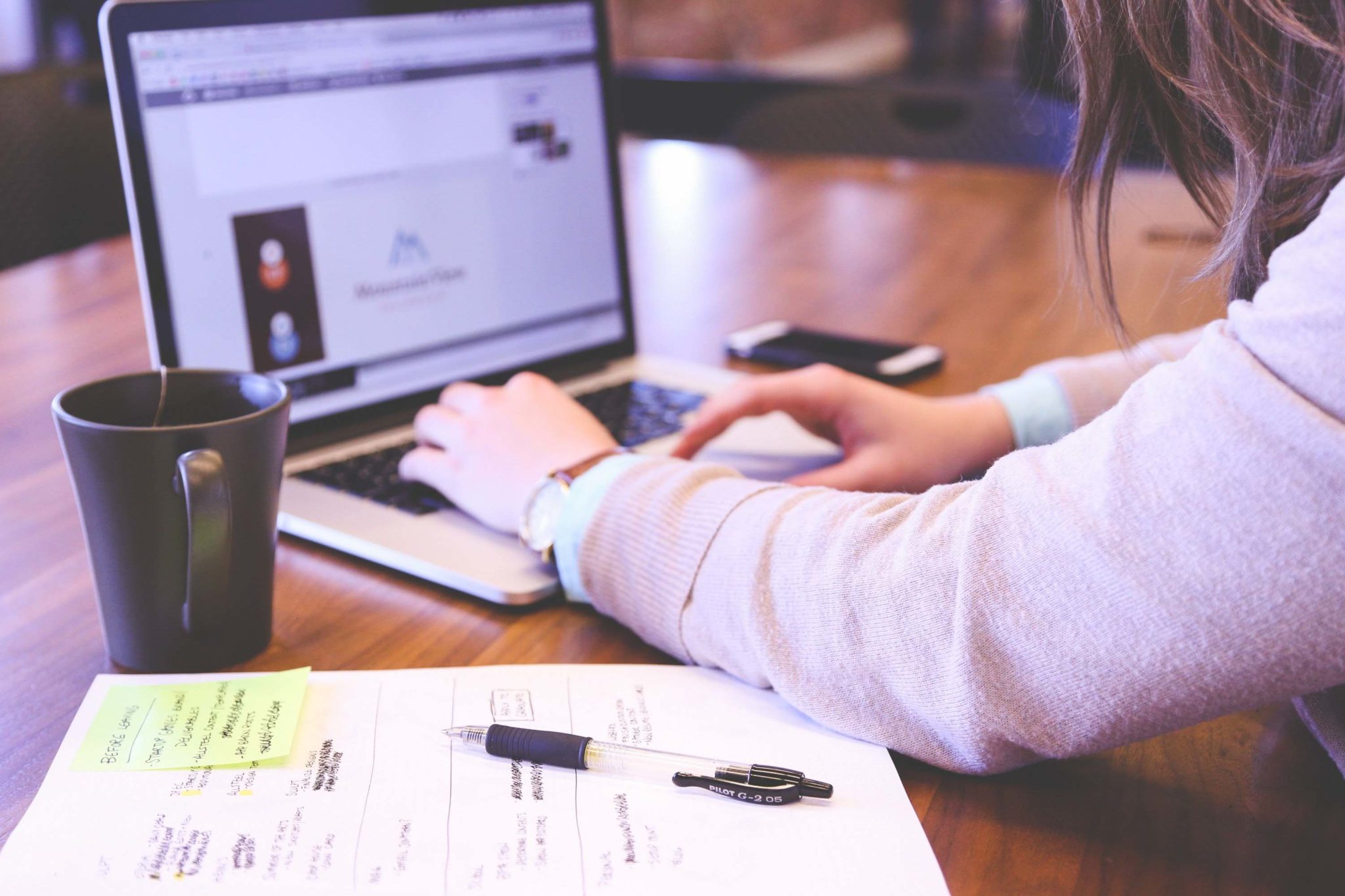 ALTERNATIVE ROUTES:
PLC and Further Education Courses
Higher Education Institutes (HEIs) are not your only option when it comes to continuing education in Ireland or abroad. Designed as a step towards skilled employment, PLC (Post Leaving Cert) and Further Education courses offer pathways into a number of fields, by developing a range of vocational and technical skills through taught classes and work experience. There's a number of reasons why these may be more appealing than traditional university routes. As students apply to the college offering the course directly, the requirements for PLC courses are not as strict as university courses, normally requiring five passes in the Leaving Cert.
The charge for PLC courses is also far lower than that of higher education, with a student contribution of approximately €200 per year, and an individually set course charge to cover expenses such as books, training and materials. Usually running for one or two years, there is a less significant time commitment required with these courses – which may help if you're still deciding whether the route is one you wish to pursue long-term. With courses in everything from business, electronics, engineering, catering, theatre and stage, to journalism, childcare and beauty, these courses offer students a Level 5 or 6 accreditation, and routes into either employment or further study.
ACCESS Programmes
Advertisement
Most major universities in Ireland offer ACCESS programmes as alternative routes into third level education. They aim to give students the skills and knowledge necessary to undertake a full-time third level course and make the transition process easier. These programmes incorporate a number of core components, including study skills, writing and communication skills, IT skills and maths – all of which are designed to prepare students for the demands that third level study entails.
As part of the programme, students are usually encouraged to explore modules from a range of disciplines to get a taste for what they wish to pursue when they progress to third-level. Most of the major universities – including TUD (Technical University Dublin), UCD, Maynooth and NUI Galway – offer ACCESS programmes, but it's important to bear in mind that some ACCESS Programmes are restricted to students from a particular area or college. For example, the Trinity Access Programme (TAP) works directly with Liberties College, Pearse College and Plunket College.
Trinity Feasibility Study
The Trinity Feasibility Study was introduced in 2014, with the aim of offering places to a limited number of students, under the age of 23, who have a genuine passion for a particular course – but didn't get the required number of points to be offered a place. A very positive initiative, the Feasibility Study reserves ten places in History, ten places in Law and five places in Ancient and Medieval History. It uses a range of materials, including a personal essay and the student's performance relative to their school, to assess the academic ability and the potential of each applicant. So, if you're interested in any of these courses, but fear you might not get the grades required, it's a great option to keep in mind.
Apprenticeships
If you're eager to get stuck into the career of your dreams and get on-the-job training, apprenticeships can be a great option. There are currently apprenticeships available across a wide range of industries and sectors, including  auctioneering finance, ICT, hospitality, construction, engineering, biopharmachem, hairdressing and sales. To be eligible for an apprenticeship, you must be at least 16, and have a minimum of grade D in any five subjects in the Junior Certificate – though individual employers may ask for additional requirements. For more information see apprenticeship.ie.
IMPORTANT DATES:
Advertisement
February 1 Normal closing date for CAO applications (5.15pm)
February 5 Online facility to amend course choices becomes available (€10 fee)
February 15 Paper Applicants will be sent a Statement of Course Choices by this date
March 1 Closing date for: amending course choices; completion of mature section of application form; and final completion of online HEAR/DARE forms (5.15pm).
March 5 Late application facility opens (12.00pm)
March 6 & 11 Mature Students Admissions Pathway (MSAP) tests
March 15 Latest date for HEAR/DARE supporting documentation to arrive in CAO (5.15pm)
March 17-30 Graduation Medical School Admissions Test (GAMSAT)
April 22-28 Mature Nursing Test (PAS)
May 1 Closing date for late applications (5.15pm)
May 5 Online Change of Mind facility becomes available
May 15 Late Paper Applicants will be sent a Statement of Course Choices by this date
May 31 Statement of Application Record sent to all applicant by this date
July 1 Change of Mind closes (5.15pm)
July 22 Exceptional closing date for late applications for those already attending a participating HEI
Keep an eye on hotpress.com over the days ahead, as we share some words from the wise in the run up to the CAO deadline.