By: Pavel Barter
One of the first tasks for every student, if you haven't done it already, is to open a bank account in order to access your paltry finances. Thanks to the digital age, you don't have to queue up in a bank behind a retiree who smells of cabbage in order to make this happen. An upgrade to AIB's app allows customers to open a bank account direct from their smartphones. The app also registers you for online banking, and for cashless transactions.
The days of phoning help-lines at 3am after you lose a bank card are over. KNC BANK is launching an app that lets you block a stolen or lost card with a few taps. Customers can instantly apply for a digital card replacement, so you can continue making purchases.
GOOGLE FIT is a good way to stay healthy amid the late nights and deadlines of college life. The app just received its biggest update, with the American Heart Association (AHA) and the World Health Organization (WHO) contributing to the app's fitness routines.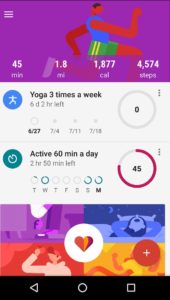 Advertisement