The acclaimed Irish DJ drew a huge crowd at the Terminus stage last night, within EP's brand-new area.
Kettama, who's real name is Evan Campbell, conquered the crowd yet again at the new mega stage, which has a 8000 capacity - an incredible performance, knowing that this was his first time ever playing at EP.
While he has been hugely successful lately and headlined plenty of high profile events across Ireland, this is definitely one of his biggest to date.
The Galway native has burst onto the Irish electronic music scene a couple years ago and has been on a steady rise to prominence ever since. Back in May at Life festival, he drew one of the biggest crowd of the whole weekend - which boasted a stellar international line-up - proving just how popular he has grown to become.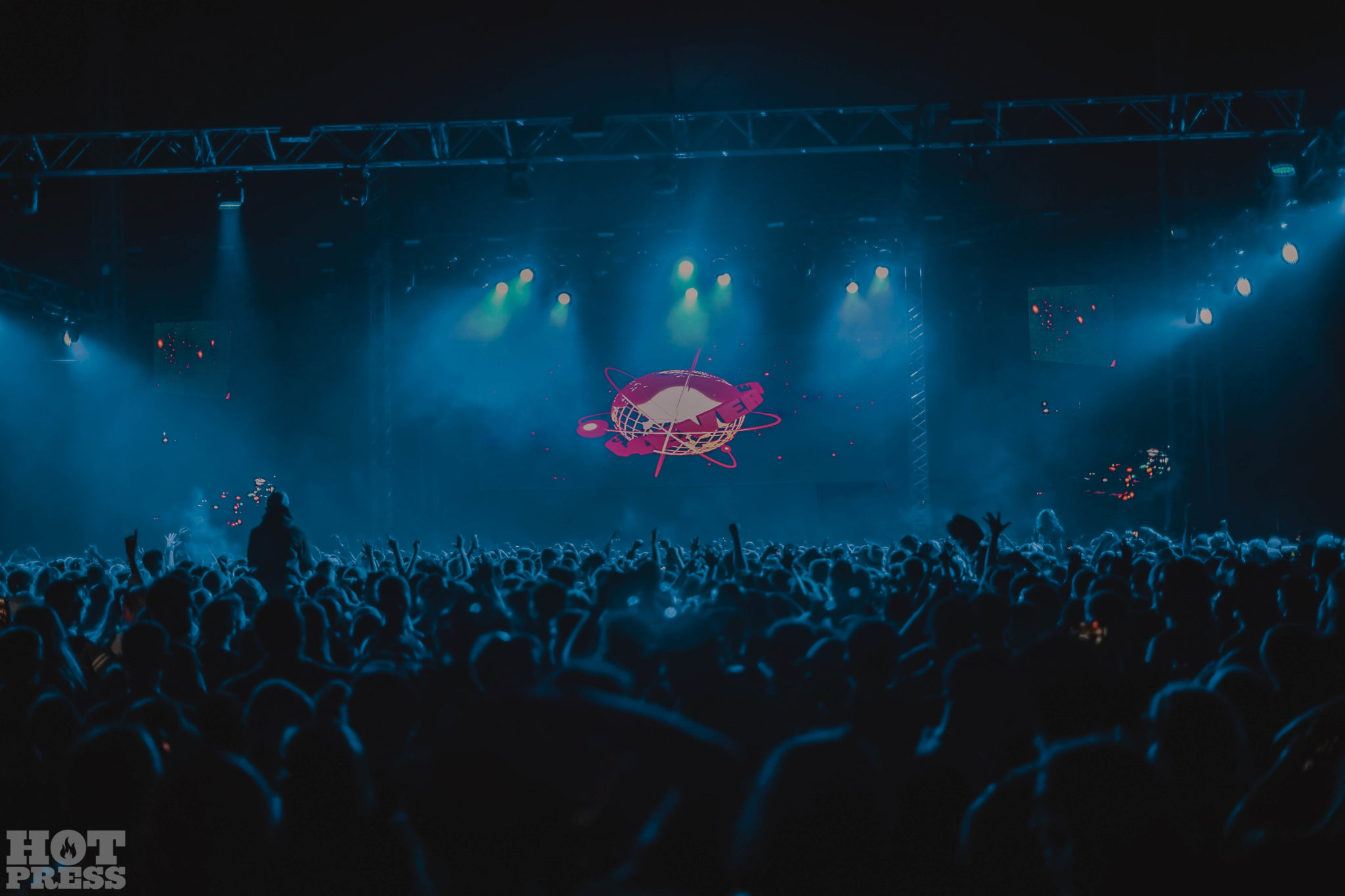 And last night's gig showed that Kettama is here to stay - well on his way to Irish and possibly international stardom. The DJ played one of his trademark Tech-House set which proved to be a complete hit with the thousands of people in attendance.
Advertisement
The huge tent was filled with an insane level of energy, with the crowd roaring, jumping around and throwing arms into the air the whole time.
The latest addition to Electric Picnic, the brand new Terminus stage in the Freewtown area was created specifically for electronica and dance music acts. Kettama's set and the response it got have shown that its launch has been a complete success.
The up and coming DJ was seen cheering enthusiastically on Tommy Holohan during his raging set at Anachronica later that night, showing that those two - who are currently Ireland's most promising DJs - have struck a beautiful, special friendship.
Discover G-Town Club Trax 001, Kettama's latest three-tracks EP which was released on August 16 here.
RELATED