A brief round-up of some of the best acts we saw at Curraghmore Estate this weekend - which is in no way covers the sheer amount of talent on offer across the three days!
The Murder Capital
They may have only released a handful of songs to the public, but The Murder Capital have captured people's attention like nobody's business in the last few months. It's easy to see why when you watch their live set; they look lethal, frontman James McGovern has an undeniable charisma, and their songs are full of unbridled energy. Their second single, 'Green & Blue', burns with an intensity that doesn't quit for the full six minutes. The Murder Capital's debut album is out in two weeks; we implore you to give it a listen.
Junior Brother
Advertisement
His debut album was a work of absurdist alt-folk brilliance. His live shows, as we discovered, are also riotous affairs. With his guttural wailings, impassioned lyrics about everything from drunk-driving in pre-motor-vehicle Ireland to making it through Mass without getting sick, as well as sprawling, searching, epic songs like 'Girth & Plain', Junior Brother showed us why he's one of the most original and innovative artists in Ireland at the moment.
SOAK
Mainly playing songs from her phenomenal second album, Grim Town, SOAK kicked off Sunday at the Main Stage in beautiful fashion. 'Knock Me Off My Feet' and 'Everybody Love You' got everyone in the crowd shaking off their hangover, while 'Deja Vu' rang out like the urgent, compelling anthem that it is.
Saint Sister
From the first strains of 'Twin Peaks' to beautiful rendition of 'The Auld Triangle' with Junior Brother, Saint Sister seemed intent on raising everyone's spirits as the weather took increasingly unpredictable turns. They also gave a lovely live airing of their new single 'Is It Too Early? (Kilmainham)'.
Advertisement
A Lazarus Soul
They attracted an unexpectedly large crowd into the Something Kind Of Wonderful marquee but, given the quality of what they threw out, it shouldn't surprise really. A Lazarus Soul's set ranged from electric come-all-ye's like 'Funeral Sessions', state of the nation addresses that, sung in a slightly different accent, could belong to The Smiths.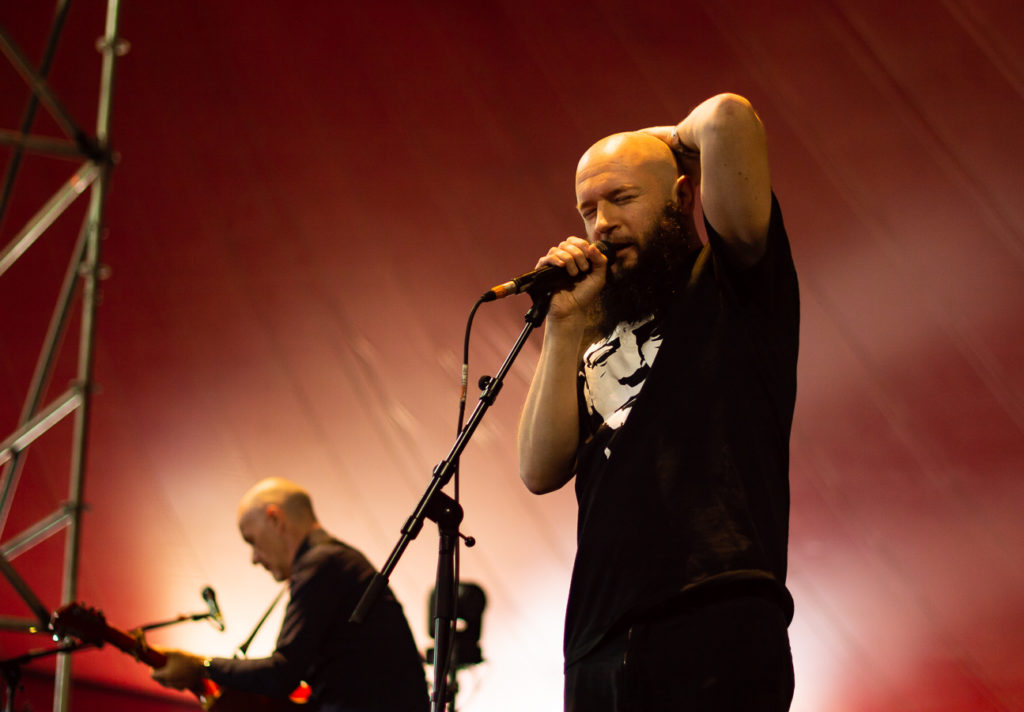 Daithi
Sunday evening at 1am isn't exactly the most enviable spot for a live act at a festival, yet we found ourselves unable to look away from Daithi's performance at the Belonging Bandstand stage. With singers Sinead White, Elaine Mai and Ailbhe Reddy there to help him out, Daithi's set had us dancing at ridiculous hours and proved to be one of the late highlights of the festival.
Advertisement
RTE Concert Orchestra performing Leonard Cohen
A magical - and profoundly moving - performance, this unique idea acted as a tribute to both Leonard Cohen and the All Together Now Festival organiser John Reynolds, who sadly passed away earlier this year. It featured performances from David Keenan, Saint Sister, Mick Flannery, Phelim Drew, Suzanne Savage and Phelim Drew.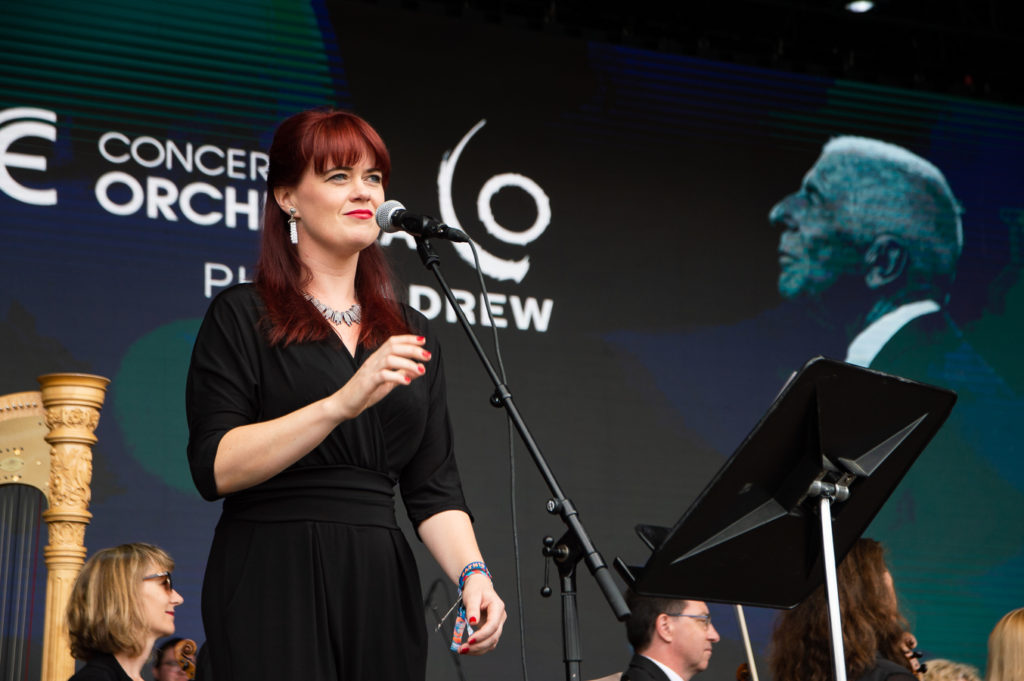 David Keenan
David Keenan seemed to be everywhere over the weekend. From performing with the RTE Concert Orchestra to engaging in a delightful conversation with Scottish novelist and fellow namesake David Keenan, the young Dundalk singer was never far away from an All Together Now stage. But one of the real highlights of Saturday night was seeing Keenan perform in the Road To Nowhere stage at 1.30 in the morning. There really is only a handful of artists who could totally capture a crowd of wee-hour festival goers and have them eating out of the palm of his hand; David Keenan is one such artist.
Advertisement
Pillow Queens
Pillow Queens have a take-no-prisoners style of power-punk which just continually oozes charisma. Against a very clear backdrop in the Something Kind of Wonderful stage - simply saying 'End Direct Provision' - they gave it their all for the hits, as well as playing a few tracks from their long awaited debut album. We can't wait to hear it...
King Kong Company
King Kong Company's uproarious, propulsive beats had the crowd absolutely losing themselves for the full 75 minutes of their Friday night set. The best moment of the night went to long-term KKC singer Susan O'Neill, who delivered a dark, captivating version of 'Shine On You Crazy Diamond' - her voice extending beyond the reaches of the tent, leaving everyone blown away. Faced with tough competition and clashes, King Kong Company gave it their all and take their rightly place as the act of Friday night.
Fontaines DC
The resounding success of their debut album, Dogrel, meant that by the time the August Bank Holiday weekend came around, Fontaines DC had moved up the ATN bill and were one away from the headliner spot on Friday evening. Traffic delays didn't stop the gig from being absolutely buzzing. Read our full report of their performance here.
Advertisement