Lifestyle & Sports
16 Nov 22
West Cork Distillers: "It's important to us to maintain that ability to try something new, and keep experimenting"
When it comes to innovation, few can pull it off quite like West Cork Distillers, makers of West Cork Irish Whiskey – whose love for their local community is matched only by their passion for experimentation. Co-founder John O'Connell tells us what makes the Skibbereen-based company – the largest, wholly Irish-owned distillery in the country – so unique.
According to one of its founders, John O'Connell, West Cork Distillers is "probably the most peculiar distillery in the country, by quite a margin." It's also one of the most groundbreaking. Together with his close friends, former fishermen Ger McCarthy and Denis McCarthy, John founded the company in 2003, almost a decade before the Irish whiskey boom took off.
All three grew up together in Union Hall, a small fishing village in West Cork. While John emigrated for work after college, his two friends remained local – working their way up from deckhands to finally buying their own trawlers.
"But that coincided with the collapse of the fishing industry in West Cork," John tells me. "So – maybe in a moment of madness – we set up West Cork Distillers.
"We had no money, no investment, and no experience in the industry," he continues. "We really went in at the deep end. We were the first new distillery in Ireland since 1987."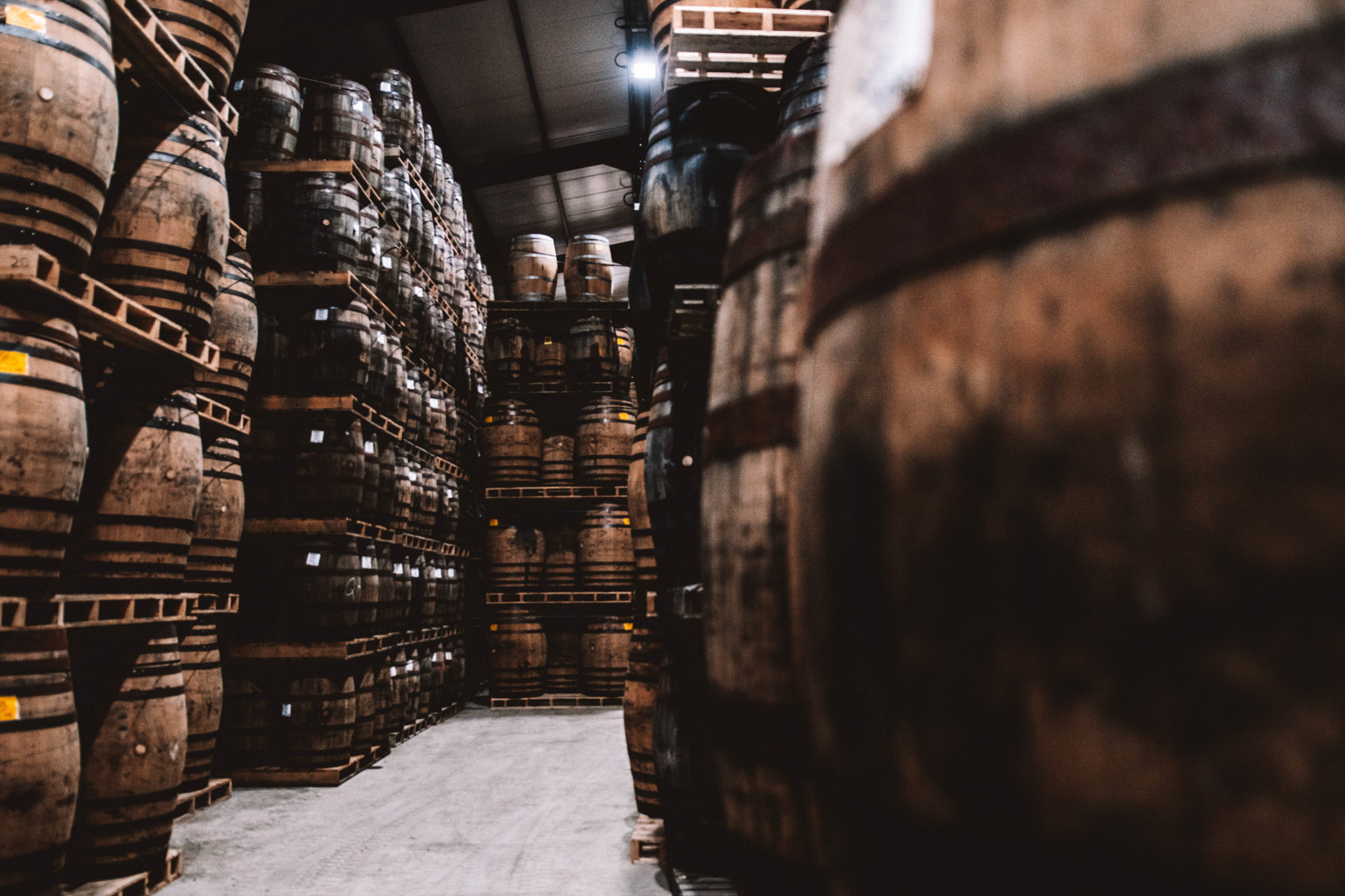 After years of hard graft and adventure, they relocated to their current facility on Marsh Road in Skibbereen in 2017 – where they operate 24/7, with up to 150 people on-site, distilling approximately 7.5 million litres of pure alcohol every year. It's here that West Cork Irish Whiskey is distilled, matured and bottled, before being sold in over 70 countries around the world.
Opening up their current facility on the site of the former Union Hall Fisherman's Co-Op was a particular point of pride for John – having worked there alongside Denis and Ger in his youth, before it closed down.
"It's great to drive in now, and see the carpark full, and see local people getting good value-added jobs," he says. "A lot of the staff members are former fishermen."
That strong emphasis on providing local employment isn't the only thing that makes the distillery special.
"We embrace what's good about the traditional approach to Irish whiskey – and additionally try to bring something new to the party," he explains. "We're one of the only distilleries in Ireland that exclusively uses Irish grain. We've patented technology with regards to charring casks. And we manufacture a lot of our own distilling equipment, which allows us to be innovative in terms of distillation techniques. Most companies would just go elsewhere to buy their equipment off the shelf."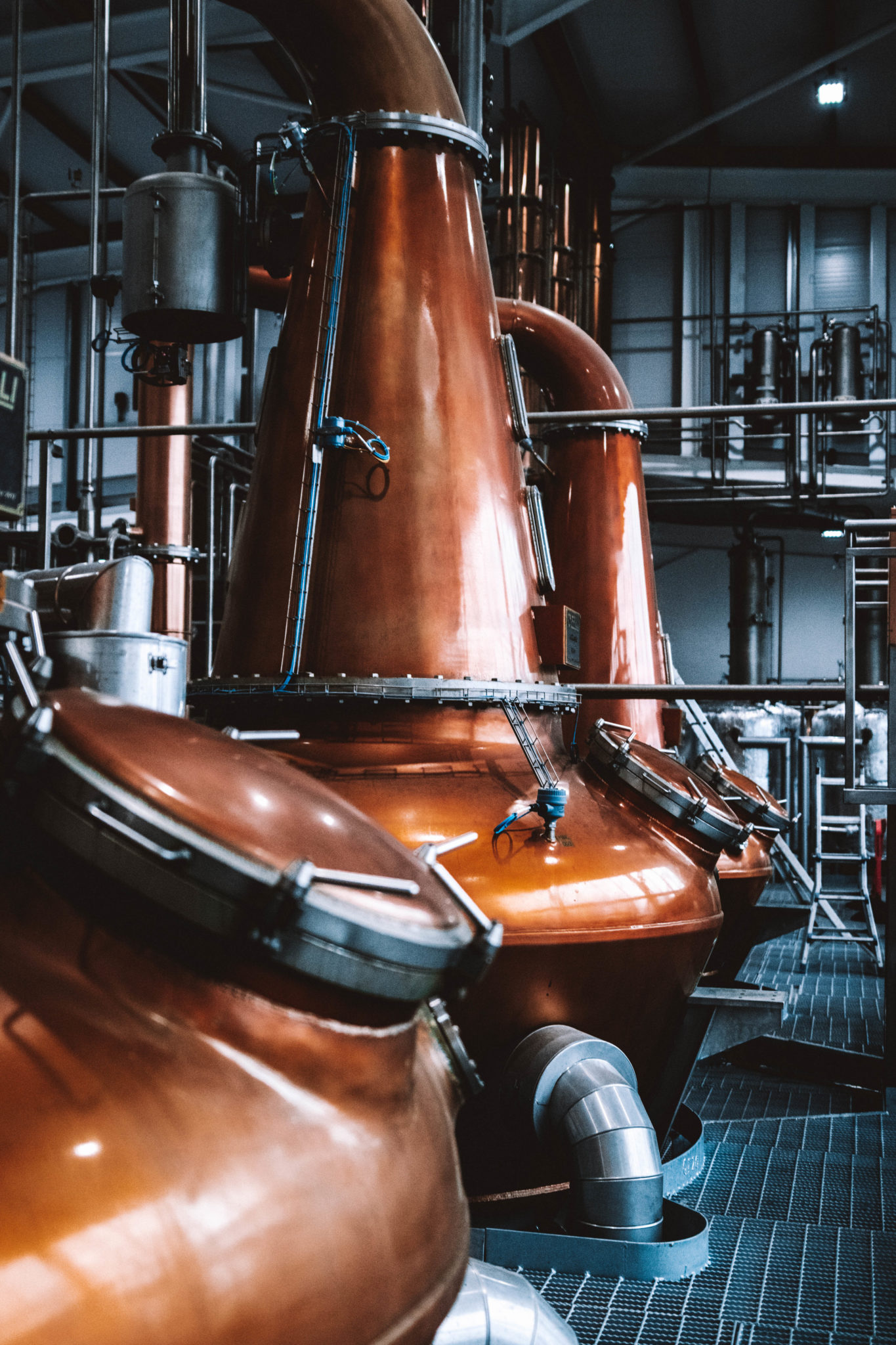 This unique equipment includes the Rocket – which whiskey experts reckon is the fastest still in the world.
"It's a very unique design that we came up with – the surface area for heat-to-liquid ratio is very high, which means it can get from ambient to boiling temperature in about eleven minutes on a good day," he elaborates. "It was fabricated entirely in West Cork, and is a great example of West Cork ingenuity. And the bravery of West Cork people – the staff here took on that project, which no other distillery would try."
And his own personal highlights from the West Cork Irish Whiskey range?
"The West Cork Black Cask would be one of my most favourite," he says. "The liquid is quite unique – it's matured in double charred casks. Because of that, there's accentuated vanilla, toffee and caramel undertones. It was our own innovation, and our own technology, that we brought to it, so that's something that I hold very dear."
That passion for innovation continues to guide every move West Cork Distillers make, almost two decades after first forming. And it's an approach that's clearly paying off, as the distillery moves from success to success.
"Being independent, we can have a bit of fun along the way – and that's a fabulous place to be," John smiles. "It's important to us to maintain that ability to try something new, and keep experimenting."
• Shop the West Cork Irish Whiskey range online at: shop.westcorkdistillers.com