Lifestyle & Sports
11 Oct 21
"Anybody who approaches Pieta is treated with compassion, respect and dignity": Know the Signs of Suicide on World Mental Health Day
Every suicide is a tragedy that affects families, communities and entire countries and has long-lasting effects on the people left behind. Suicide was also the fourth leading cause of death among 15-29 year-olds globally in 2019, with the Covid-19 pandemic potentially exacerbating the feeling of isolation and lack of motivation to push onwards.
When a loved-one or friend is behaving in a worrying way, it is difficult to know how to help them. Knowing when to step in and directly guide them towards the best services is a huge challenge, but Pieta are here to help. The Irish organisation's 'Know the Signs of Suicide' campaign is raising awareness about the key behaviours exhibited when someone is considering taking their own life. Looking towards hope is vital for that person in order to source coping mechanisms that can ease the pain of carrying such a painful burden.
Pieta's helpline has received over 63,000 crisis calls and texts so far this year, with the charity working across 20 locations in Ireland. Pieta offers free counselling to those suffering from suicidal ideation and to people who are engaging in self-harm, also operating a Suicide Bereavement Counselling Service with qualified staff providing free one-on-one therapy.
World Suicide Prevention Day on September 10th was an ideal moment for the charity's 'Know the Signs' initiative to get the much needed traction it deserves. Hot Press spoke to Leigh Kenny, Pieta's Clinical Regional Manager for Greater Dublin, who told us more about this really important campaign - which also coincides with World Mental Health Day on October 10th.
"World Suicide Prevention is a global public health day offering significant potential to raise awareness and understanding, and mobilise support for action from the local communities and the international stage as well," says Leigh. "It's about creating hope for those who are affected by suicide, because the more we talk and write about the issue, the more people can realise that they aren't alone. Pieta are hoping that, by teaching the loved ones of those struggling with their mental health to know the signs, they could save someone's life."
Pieta are encouraging those who Know The Signs to follow three simple steps, A.P.R. (Ask – Persuade – Refer). If someone opens up to you, don't be afraid to ask them directly if they are thinking of suicide or wanting to kill themselves. Talking to them openly and honestly is one of the best things you can do. Listening is one of the most powerful tools available to us. Calmly and gently Persuade them to seek help or to allow you to assist them in getting help.
If you cannot persuade them, remember that Pieta's 24/7 Crisis Helpline is open 24 hours a day. As soon as you can, Refer them to specialist services – if you can, make the call with them or travel with them to the appointment.
"When you're seeing a family member or friend going through such pain, you want to do everything that you can to support them," Leigh emphasises. "Feeling like you don't have the skills to help their mental health can really put you under pressure and adds to that sense of guilt around trying to save their life. It's important to know that you're not in control of what someone else thinks or does. What you can do is observe their behaviour: are they giving away their belongings? Do they seem distant? Are they talking or writing about hurting themselves, dying or saying they can't see a future? People who say they feel trapped, have no purpose or are feeling like a burden to those around them also are showing signs."
Someone who withdraws from family and friends, changes their sleep patterns, exhibits dramatic changes in mood or increases their use of drugs or alcohol could also be experiencing a mental health crisis, where they feel consumed by their own thoughts. The Covid-19 lockdowns "turned up the volume" on underlying mental health struggles for many, with the intense bouts of worry, loneliness and loss of physical touch and human connection having tangible effects on the population.
"We know that isolation has a huge impact on people, and we know that the public has lost jobs, for example, and their income has been reduced in the past year," Leigh acknowledges. "What happens as a result of that is homes can be lost. Family members and friends have also passed away during Covid, and the grieving rituals couldn't happen in the way that we were used to. Our young people haven't been able to see their friends. Motivation has really been impacted by the pandemic, and those experiences can turn up the volume on anxiety and depression. People felt like there was no end in sight, and turned to self harm as a way of coping."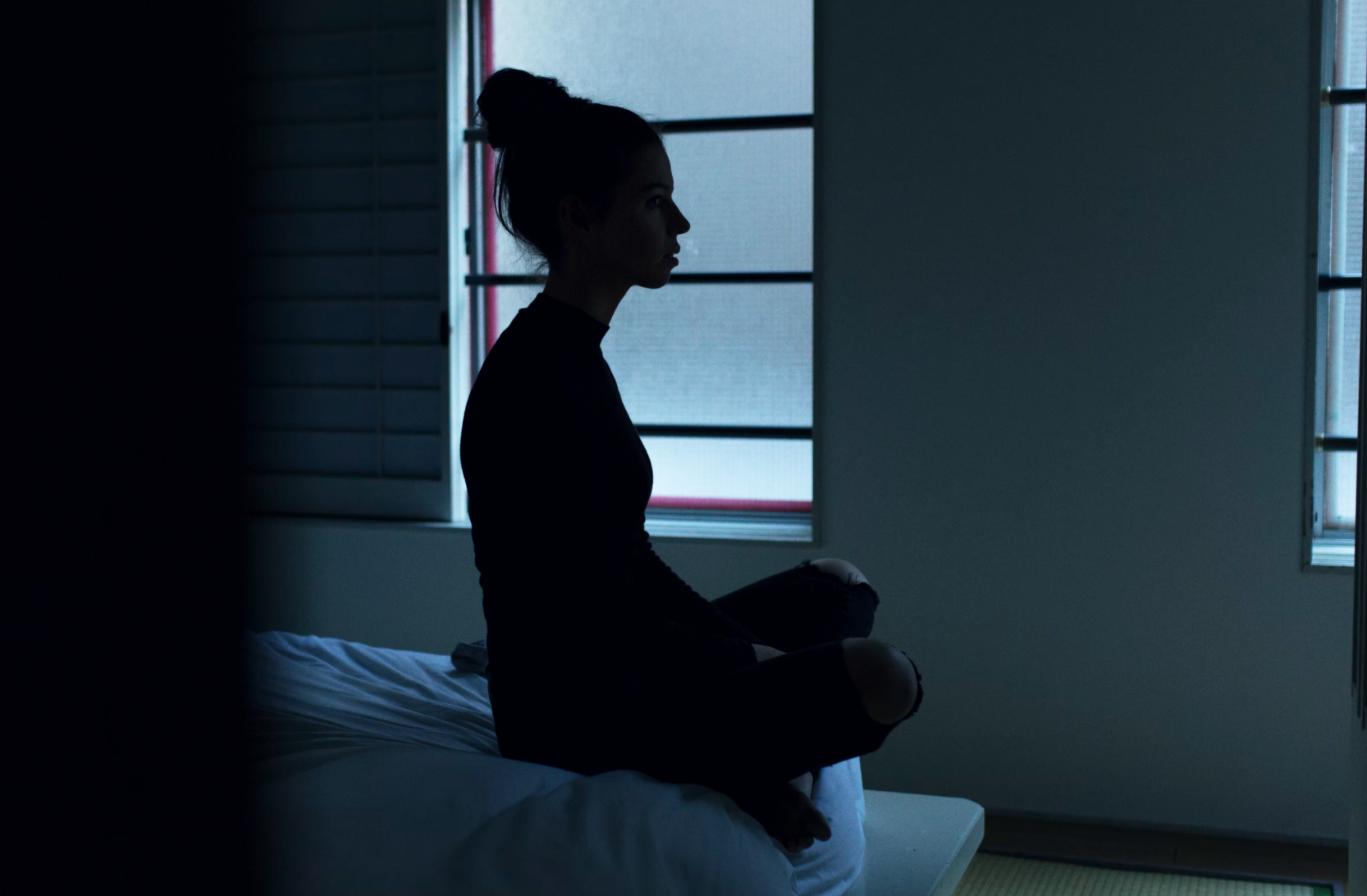 Pieta are encouraging those people to seek out healthy coping mechanisms by working with a qualified professional, engaging in therapy and reaching out.
"People might think that there's nothing they can do if they hear someone speaking about suicide, but often, if someone is actively suicidal, it is a temporary window of time," Kenny notes. "If they've been struggling to cope, or feel anxious and low, time is literally of the essence. I've worked with so many people where the hope in them has just been utterly depleted. It's vital to remember that people don't want to die, they just want the pain to stop. Through their hard work and determination, people have found hope again and now live full lives. While it can be challenging to feel like there's no future, working through those issues and finding alternative ways to manage their pain can really turn someone's life around."
"Anybody that does approach Pieta is treated with compassion, respect and dignity by all our teams," Leigh continues. "There is no judgement whatsoever, this is exactly what we specialise in as an organisation, and what we do works. You can really see hope for these people - you can witness the side of them that they've lost for a moment in time. Their environment, their thinking style, life events, or another part of their journey has led people to believe that suicide is their only option, but Pieta knows that there are ways to work through their pain."
"Anybody who says they're thinking about ending their life needs urgent support," Leigh says. "Taking them at their word may actually save the person's life."
Signs to listen for:
Talking or writing about hurting themselves, dying or saying that they want to die
Talking about ways to die or having a suicide plan
Saying they are 'trapped' or have no options in their life
Saying they have no purpose in their life, that they feel hopeless
Saying they feel like a burden to those around them.
Signs to look out for:
Giving items away or saying goodbye to people
Becoming more inward looking and withdrawing from family and friends
Changes in their sleep patterns – too much or too little sleep
Extreme emotions or dramatic changes in mood
Increasing their use of drugs or alcohol.
To avail of Pieta's free services, please visit pieta.ie for all centre contact details and their National Therapy Services phoneline at 0818 111 126. If you are suicidal, self-harming or bereaved you can contact Pieta 24/7 via the Freephone crisis helpline on 1800 247 247. You can also text HELP to 51444.