Tickets from €49.90, including booking fees, on sale Friday, December 9 at 9am.
With their seventh studio album, The Other Side of Make-Believe, released earlier this year, legendary New York rock band Interpol make their much-anticipated return to Ireland for the first time in over four years this summer.
The rock outfit will play The Summer Series at Trinity College Dublin on Friday, June 30.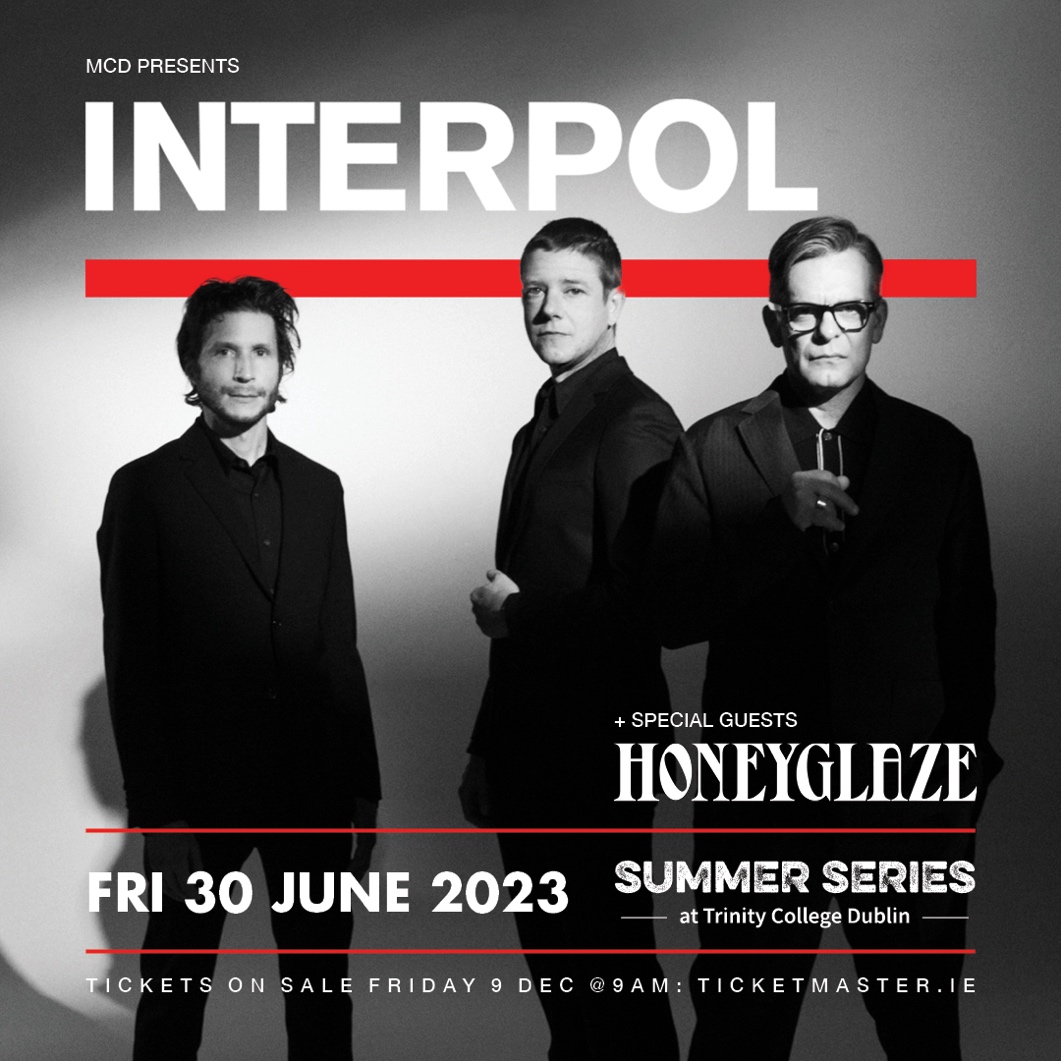 Kicking since 1997, Interpol originally set out with members Paul Banks (lead vocals, rhythm guitar), Daniel Kessler (lead guitar, backing vocals), Carlos Dengler (bass guitar, keyboards), and Greg Drudy (drums). Drudy left the band in 2000, replaced by Sam Fogarino. Dengler then left in 2010 to pursue other projects, with Banks taking on the bassist role instead of outsourcing.
Now a three-piece, the group are back and better than ever with The Other Side of Make-Believe breaking fresh ground for the group. Parallel to exploring the sinister undercurrents of contemporary life, Interpol's new songs are imbued with pastoral longing and newfound grace. Likely to catch long-term fans off-guard with their evolving sound, "there's always a seventh time for a first impression," Banks said.
The Other Side of Make-Believe began remotely across 2020, with the band reconvening in early 2021 to flesh out new material at a rented home in the Catskills. Interpol eventually completed the new album later that year in North London, working for the first time with production veteran Flood (Mark Ellis), as well as teaming up again with former co-producer Alan Moulder.
Advertisement
The group have since also released a six-track EP titled The Black EP to further understand and study this evolving sound.
With support from South London-based trio, Honeyglaze, the rocker's return to Ireland to play the annual Trinity College Dublin's Summer Series this June, with tickets on sale Friday, December 9.
Check out the outfit's latest offering - the single 'Fables' - below.