'I couldn't get into many clubs back in the Celtic Tiger Days..but I always got into Copper's': Paul Howard in Best of Dublin 2019
By: Peter McGoran
Paul Howard is gearing up for the second run of his hugely successful Copper Face Jack's: The Musical. As part of our Best of Dublin 2019 Annual Issue, the writer talks to us about his love for Harcourt Street's finest....
A love story on the eve of a Dublin vs Kerry All-Ireland final. The setting? Where else but one of Dublin's most legendary nightclubs.
Paul Howard's latest musical, Copper Face Jack's, captured the hearts of everyone who'd ever been through the D2 establishment's door during its run in the Olympia Theatre last year.
"The response to the first run was fantastic," Paul beams. "It was very different from a regular show, in that people who came to see it were dressed for a night out afterwards! It was wall-to-wall sparkly skirts and tops and high heels. And that was just the fellas!"
All doubts that he might've had about the show evaporated during the opening night, he says.
"I was in Maureen's bar in the Olympia Theatre, and there was a gang of nurses from Donegal doing Jägerbombs at half-seven and I thought, 'Right then, this is going great!' It really did exceed all my expectations. We had a great cast and a great director and they just took what I wrote and had fun with it.
Advertisement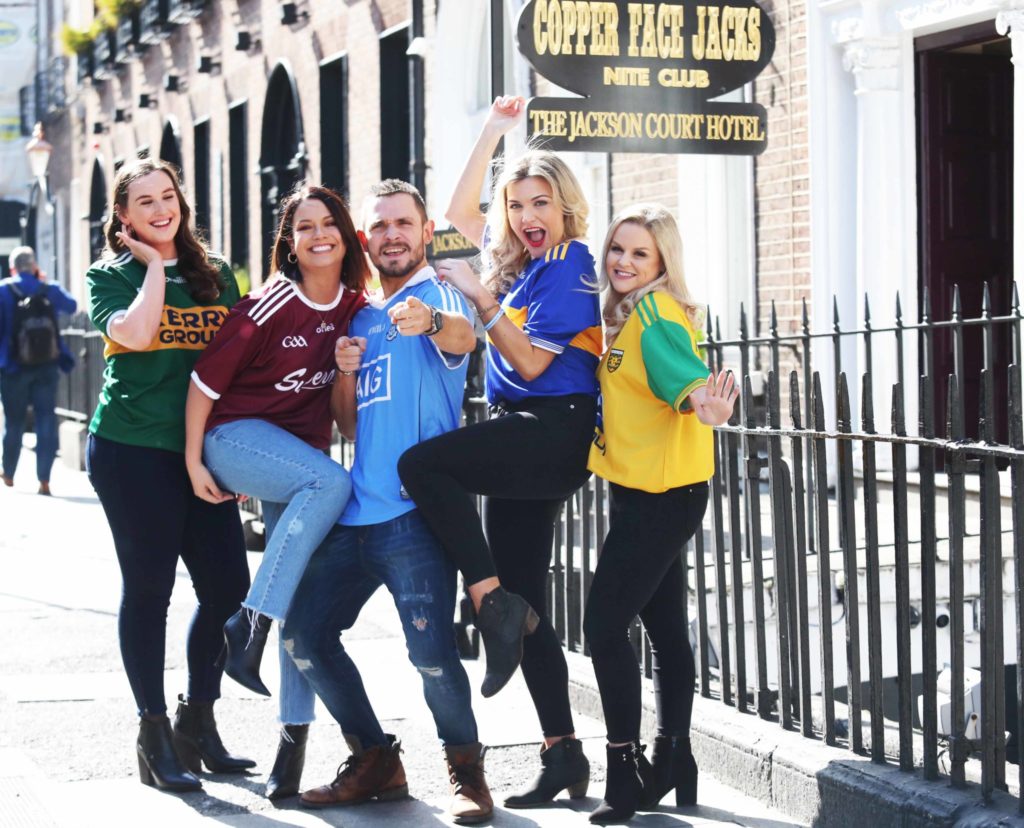 "They really made a brilliant show out of it. For the last two weeks of the first run, there weren't tickets to be got anywhere. We didn't even have house tickets left. We were getting calls that the Dublin senior football squad wanted to go and we could only accommodate about eight of them, because there was such demand!"
For Paul, this musical was about paying tribute to a Dublin location he had frequented throughout his youth, and continued to visit into the heady Celtic Tiger years and beyond.
"I was one of those people who could never get into Lillie's or Renard's back in the Celtic Tiger days!" he laughs. "I was probably too ugly to get into Lillie's. You'd always have the bouncer looking at you like, 'That face isn't going to enhance anyone's evening here!'
"But I always got into Copper's. And lots of people – not just culchies but Dubliners too – have found that as well. There were a lot of nightclubs in Dublin during the Celtic Tiger that pursued this exclusive door policy, but it was never difficult to get into Copper's. You could get in if you were in a group of eight people and you all had intercounty jerseys on. That's part of its success; it never lost the run of itself."
To read the full interview, buy Best of Dublin 2019 below or find it in stores now!
Advertisement