Queen's Students' Union President Beth Elder: "Students are the future of this entire island"
Beth Elder – the new President of the Students' Union at Queen's University Belfast – reflects on her learning journey, as well as the challenges and opportunities facing students in the new academic year.
Step Back and Take a Beat
There's so much pressure from society to follow the A-levels to university pipeline. But taking a year out was really good for me – even just to grow as a person.
When I left secondary school, I wanted to do medicine – but I didn't have the A-levels that I needed to get into the course. So I took a year out. I studied at Belfast Met and did a couple of extra A-levels in chemistry and sociology. Then my mum got sick, so I didn't end up applying for medicine. I went into pharmacy instead and did three years of that. But I graduated a year early with a bachelor's – because it still wasn't what I wanted to do!
I came into the Education Officer role at Queen's for the year, and then applied for medicine, for 2024 entry, which I got. Then I ran for Students' Union President and got that as well. So I'll be going back to uni to do medicine, finally!
I would advocate for taking a year out, or considering apprenticeships or Further Education colleges. I wish more people would take the time to step back and take a beat – before they decide what they're going to do for the rest of their lives. And it's never too late to change your mind!
Advertisement
Cost of Living
Looking ahead to the new academic year, the main challenge you'll hear from everyone is the cost of living crisis. That was a big issue last year, but it still hasn't gone away.
Within that, students are struggling to pay for the increase in rent costs, and they're struggling to pay for their groceries every week. There's a lot of students now who are living at home, because they can't afford to pay for rent – so for them, the cost of transport is a huge issue too.
We're focusing on tangible initiatives in the Students' Union, in partnership with the university. We did a big national campaign around transport last year, so we're going to continue that – and continue to lobby for student cards for discounts. Up North you have the Link smartcard, which gives 16 to 24-year-olds a 50% discount off bus and rail travel – but there's nothing for mature students who are older than 24.
We also have a free refill station, The Pantry, in our Students' Union, which saw over 6,000 visits in the last academic year. What we offer there is dried foods, like pastas, cereals, spices, lentils and loads of ingredients. We also offer condoms, shampoo, washing-up liquid, period products and toilet rolls. That's a really important initiative, which we got funding for as well this year.
Accommodation
Ulster University has moved from Jordanstown and there's a lot of relocations into Belfast – so the number of students in Belfast has recently increased. That's caused a lot of pressure in the private rental sector.
Advertisement
Housing co-operatives are something that we, as a Students' Union, want to look into this year, because they've been successful in other universities.
Queen's have also invested in building a lot more purpose-built student accommodation, but the issue with that is that the cost is so high. So we'll be focusing on working with the university to look for a rent freeze, or to decrease those costs a bit, so it's more accessible.
Obviously, you can't really build accommodation overnight – so it's going to be a long-term issue.
Mental Health
The cost of living crisis, and that financial pressure, is massively feeding into the mental health crisis. Queen's has a lot of initiatives around mental health, and provides pretty robust counselling supports as well. Obviously the wait times aren't the best, but I do know there is investment there.
We have a Mental Health and Wellbeing Department within our Students' Union. As well as our Mental Health and Wellbeing Coordinator, we're also introducing a new role shortly called Social Prescribing Coordinator. That person will almost triage students, and point them towards any supports that they might need, from problems like loneliness, to more serious things, like a mental health crisis.
Mental health is a priority both in the Students' Union and the university – but there's always more that we can do, and I'd like to do more in partnership with the university.
Advertisement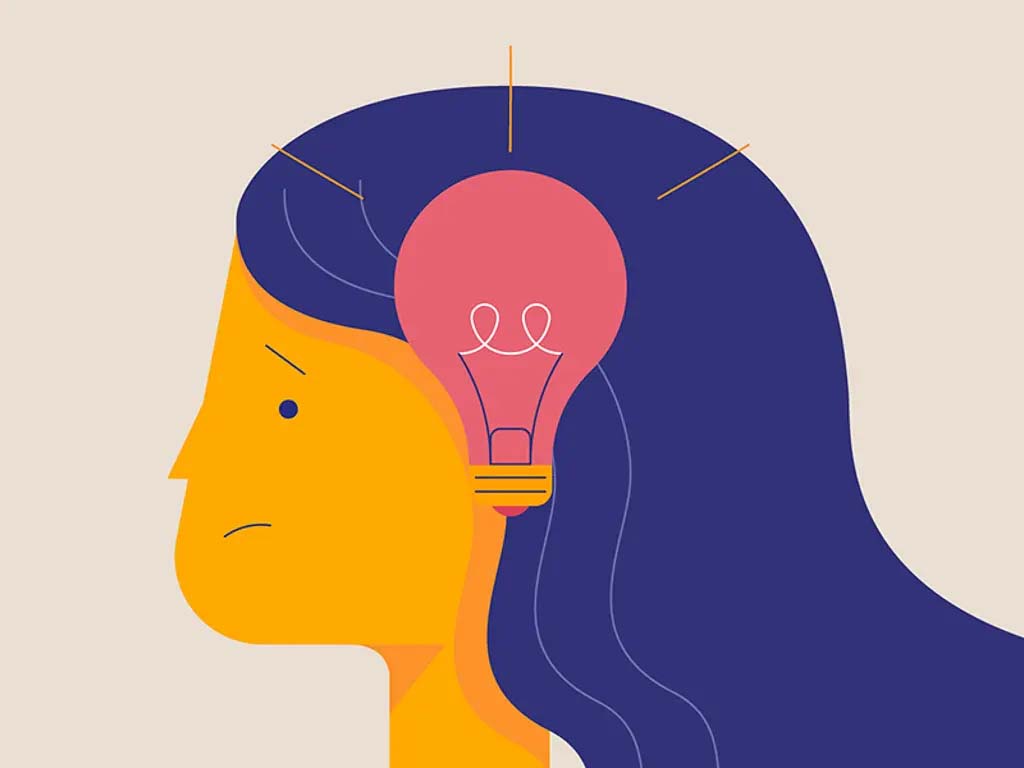 LGBTQ Life
We have an Equality and Diversity Officer, and they're the one who organises our Pride events, and all the different History Months, and specific weeks, throughout the year. We also have our Pride Society, and our Trans Students' Association – so we have huge groups of students who want to engage in events and celebrate who they are.
The Pride Society puts on really fun events. There's so much pressure around coming out as queer, so it's really important to be able to come to university, truly be yourself, and engage in actual craic – which maybe you didn't get to have when you were younger, because you were treated as less than.
It's also important to advocate for all the rights we don't have at the minute. We have really strong groups of politically active queer students who are ready to work on that.
Future Leaders
Students are the future of this entire island. We are the ones who will be the future leaders. So students should be included in the conversation at a governmental level, as well as locally.
Advertisement
It doesn't always have to be activism and protests. That doesn't suit everyone. It could be advocating for a friend in your class, who's struggling to hear something, because they haven't been given the right tools, or the scribe, that they might need.
But it could also be having an angry protest outside of the building about the increased rent costs. It comes in such different shapes and forms, and there's something for everyone.
I'm a massive education nerd, so I love student representation – but there's so many options. If everyone could get involved in one thing, it would be such a better place.
Political Polarisation
I want students to feel comfortable on campus. I want people on both sides to be involved in debates and involved in our activism. Because that's how you progress forward and make real change – you have difficult conversations with people who have different views.
But obviously there's a line to be drawn against the far-right, racism, anti-semitism, and things like that. That's something our entire office is really hyper-aware of this year – because there've been incidents across the island, in other universities. So it's definitely something that we're looking out for, to make sure it doesn't come here
Looking Ahead
Advertisement
Because of Covid, and the University and College Union (UCU) strike action last year, I'm honestly most excited for a bit of craic this year! I know that sounds really blasé, but I just want to see students meeting each other, coming to events, getting free stuff, being supported, having a laugh, having a pint, painting together, going for walks together... I just want to see more craic in the Union!
Last year was a really serious year, with the cost of living crisis, and the strikes, and we got bogged down with fighting those serious battles. And obviously this year that's a massive priority again – but I also want to see people having some fun!
Read the full Student Special in the current issue of Hot Press – out now: