Actor Robert Sheehan has told Hot Press how a chance encounter on a Canadian street lead him to becoming mates with Fin Furey and directing his latest music video, Corners & Coins.
"I was walking down a freezing and blustery Toronto city street and Fin shouts across the street at me, 'Here! You're Irish, aren't you?' I went, 'Occasionally! Who are you?' And he goes, 'You worked with my dad'. Finbar Snr. did a couple of days on Love/Hate. He played Aidan Gillen's dad," Robert Sheehan tells Hot Press' senior editor Jason O'Toole.
"So, we get chatting and ended up hanging out. I went to see a few of his gigs. And then we plotted to do a very simplistic music video. I thought, 'Yeah, that would be good fun. I could direct it and fanny around and have a laugh with it.'"
Advertisement
It was shot in a music venue. Was there any hiccups getting behind the camera for the first time?
Robert Sheehan answers: "Where he is in situ there, he had a gig later on that night. So, we were revved up for the evening. And then we finished the shoot and stashed everything done stairs in the basement of the bar.
"I hid the memory card far too well by putting it in my passport holder, bizarrely enough – and then couldn't find it! I had to come back to Fin and go, 'Man, I'm really sorry – I fucking lost the memory card! I'm such a dick!'"
Pausing to laugh, Robert Sheehan then adds: "So, we reshoot it – and then I found the original memory card, which was great because the original footage was better."
It's a great little music video too.
"So, it worked out really well," Robert agrees. "It's been an interesting little process for me; I've never directed anything before. And I know it's quite a simple little music video, but, still, you take obsessive pride in these things."
And so he should. Here's the music video for you to check you...
Advertisement
It immediately clicks that Robert Sheehan obviously wanted to make a simplistic video in order not distract any focus from the song itself.
He nods in agreement at this assessment. "Cool. Yeah, I didn't want to put any concepts over it or any distracting bullshit," Robert tells Hot Press.
"I wanted to introduce the world a little bit to Fin because he's a force of nature, putting it lightly. I wanted make it as simply about him and the song.
"I wanted to make an introduction and then, as the performance gathered in momentum and intensity and everything, sort of drift in so that you're in his very intimate world. I really like the video. I'm quite proud of it. I'll hopefully do more down the line."
When it comes to Fin Furey's origin story, the clue is in the name. Son of legendary folk musician Finbar, Fin knew all about writing and performing from an early age.
"There's pictures of me as an infant," Fin told writer Jack Byrne, "where I'm backstage wrapped up in a guitar case and blanket, while my dad is onstage." Fin is now keen to put that experience to use by making his name as a solo act. Based in Canada, he still incorporates folk elements into his music, though he's reluctant to pigeonhole himself."
Advertisement
He adds: "The music that I play is definitely different," he says. "It's not traditional Irish – it's more Irish folk with a lot of blues elements. I don't like to put a title on my own music.
"People ask me what type of music I play, and I don't know… Words can't do sound justice – only sound itself can. It's subjective and in the ear of the beholder."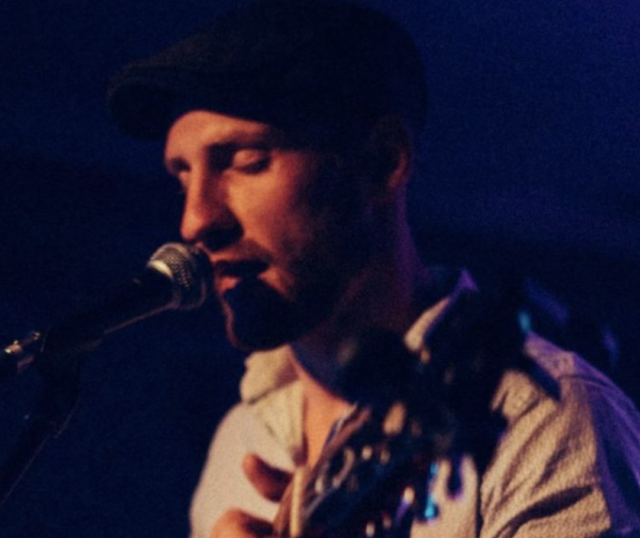 Fin's new EP These Streets tackles a wide array of subjects, ranging from pivotal moments in Irish history to the singer's own personal relationships.
"I try to write songs that are true to my own experience," he says. "It's the same stuff people have experienced throughout the ages, up to the present day. I talk about everything from mental health to just going on the session and having fun."
Advertisement
As well as doing several shows in Canada in support of the EP's release, you can catch Fin Furey live when he returns home next summer to tour Ireland – and he also has ambitions to release an album at the tail end of the year.
Fin Furey's These Streets was released on November 1.