Crome Yellow have one more performance planned for Geoff's Bar, Waterford on August 26th before they part ways once more.
Separated for over three years - not only by the pandemic, but also international borders - Crome Yellow reunited for a hometown show in Electric Avenue, Waterford on Friday evening to a crowd only comparable to an Ultras group at a football match.
Choruses of 'Yellow, Yellow, Yellow' echoed around Electric Avenue as the band worked their way through a masterly curated setlist of old songs and new. For Yellow's dedicated following in their home town, this was the first time anyone had heard songs from their highly acclaimed sophomore album No Friends or Mirrors. It was the most anticipated gig by a local band in Waterford in a very long time.
Opening the show in Electric Avenue were Dublin outfit Sun Mahsheene. The newly reclaimed venue is only open a few short weeks and is still finding its feet somewhat. With an in-house sound system suited more to DJ sets and a minimal lighting rig, the hired PA system struggled slightly to cater to punters at the back of the venue.
As a medium sized venue however, something Waterford has been missing since long before the closure of the Forum, it has considerable potential to be a hub for local bands and touring artists. Despite this and a limited, but engaged, crowd at first, Sun Mahsheene managed to open the night successfully with their own brand of indie-psychedelica.
Playing to a slightly larger audience as Yellow fans shuffled into the venue, new kids on the block in Waterford, Woody, gave a performance true to the ethos of rock and roll. There was nothing cheesy about the genre-weaving Kilmeaden quartet as their set, encapsulating elements of Red Hot Chili Peppers and The Strokes, announced them to some elders of the Waterford music scene.
Advertisement
A guitar fault forced the local band to rethink a couple of songs as a three piece at the beginning of the set. Craig Dunphy's acoustic guitar gave Woody a sound somewhat reminiscent of Manchester's I Am Kloot. Perhaps this was a fortunate accident, but it allowed the set to get progressively more energetic as lead guitarist Alan Patrick O'Brien rejoined his colleagues.
Crome Yellow took the stage nonchalantly. They snuck onto the stage while the sold out crowd was at the bar and finishing smokes. Within the first minute of opener 'The Ballad of John Who Can't Open His Eyes', Andy Phelan (guitar and vocals), Kevin Hartery (synths and vocals) and Adam Donehy (lead guitar) could see the beads of sweat on the foreheads of the front row.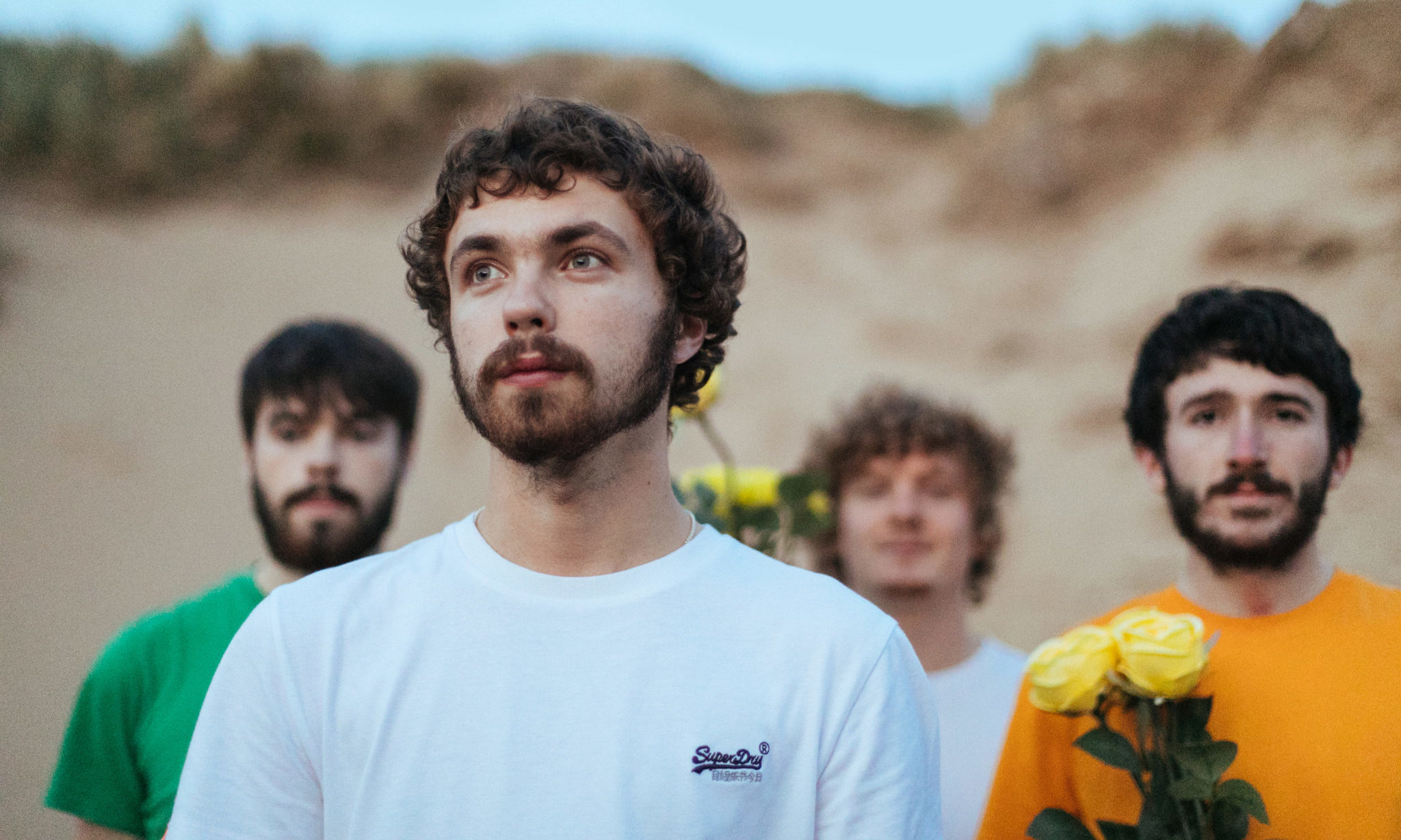 Another massive positive of Electric Avenue is its intimacy, which the Yellow embraced throughout their set. Kicking straight into album highlight 'Pocket Protector', shapes I wouldn't let my Dad throw were visible from the front row. All eyes were on the Yellow lads, and they were loving every second of being home.
Taking a moment to introduce themselves, in case everyone had forgotten why they were there, the band lashed into debut album fan favourite 'Tastes Much Better With You' followed by 'Lately'. By the time the Yellow reached 'Oh How it Feels to be Down' the crowd were chanting each and every chorus back to the band.
Adam Doheny gave a masterclass on lead guitar. There were times it was difficult to take your eyes away from his preformance. His soulful solos and bendy riffs were highlighted by the rest of the band's willingness to stand back and let him take centre stage. His own laid back attitude however made him seem totally unphased by the whole event. Ironically sporting a "Why Always Me?" t-shirt, he could have given Mario Ballotelli a lesson in humility.
They all wore a uniform on stage; Andy Phelan fed off the crowd in such a way that Jim Morrison would have been proud, in his Doors t-shirt and yellow checked pants. His vocals seem to have strengthened since the recording of their last album. He sings with a passion that removes him from reality. Although the band's live sound was very similar to their records, Phelan's vocals left the audience with a furthered education on the Yellow.
Advertisement
Kevin Hartery's retro football jersey stole centre stage on 'Washbasket Earpiece,' a phrase the band stole from an incident involving José Mourinho incident. It's easy to understand why 'Washbasket' is a fan favourite as Hartery's synths and vocals provide a texture give Crome Yellow such a distinguishable sound.
The band seemed almost surprised that they were recalled for an encore after jamming out on 'I Don't Really Want to Know You' and 'Constant Delay'. Reviving the closing track from their debut EP, Yellow Road, back in 2017, 'My Chateau' was an Oasis-esque track maintaining the Sixties and psychedelic influence that sets the band apart from others. A slightly surprising choice for the encore given the band had released two albums since but it hit well with hardcore Yellow fans.
 

View this post on Instagram

 
In the absence of drummer Darragh Dwyer - who couldn't return from Australia for the gig - Crome Yellow were joined by Dubliner Git Sweeney and local bassist, Stevie Mahon. Despite Dwyer's absence, the show very much marked the return of one of Waterford most beloved bands of the past twenty years.
Their return also had quite a significant side effect - for a city that has struggled to attract national acts over the past few years, for more reasons that just the lack of a recognisable medium sized venue, Crome Yellow managed to prove that there is an appetite in Waterford city for live original music.
With one more performance planned for Geoff's Bar, Waterford on 26 August before Crome Yellow part ways once again for their respective Ambassadorships around the world, the hope is that their short return to Ireland has been productive and marks the beginning of a new chapter for the Waterford four-piece, and indeed for the Waterford music scene.
Advertisement