'90s grunge outfit Kerbdog reemerge for two nights at Whelan's before disappearing once more.
On Friday and Saturday night, 90s grunge outfit Kerbdog returned to the stage with a rare set of live performances. Kerbdog are a Kilkenny quartet formed in '91 that disbanded just seven years later. In that short run, they released two classic albums - '94's self titled debut and '97's On The Turn. They also managed to gain a legion of endlessly devoted fans. While keeping a low-profile in the years since, they have played sporadic one-off shows across Ireland to sold out crowds.
On Saturday night, surveying the Whelan's crowd, I assume that most in attendance have been fans for decades. The scene is rather touching; I've always had a soft-spot for metal heads. While never joining the ranks myself, their unbridled enthusiasm and positivity has earned my respect. The burly, bearded men in the crowd glow with excitement, sharing memories of the last time they managed to catch the band live. To have a favourite by-gone band reemerge for a performance or two is a lucky and enviable position.
And the band doesn't disappoint. Every note feels deliberate - fuelled by all the adrenaline and freedom that the stage offers. Every song bursts with energy, passion, and colour. Sometimes you go to a gig and it feels like the band is trying to teach you a lesson. With Kerbdog, I think, they just want you to have fun. It's no wonder so many believe they're one of the '90s most underrated bands.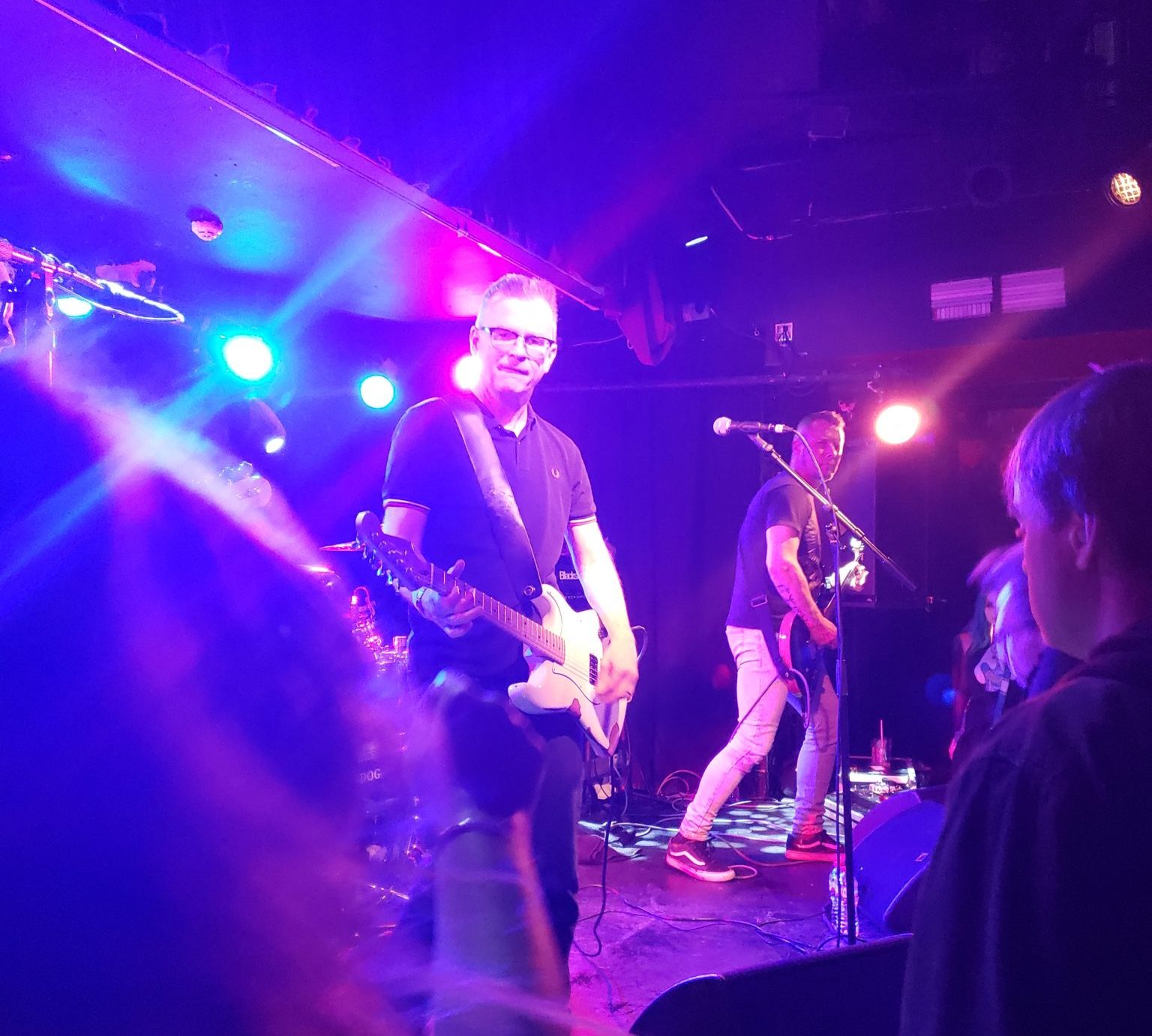 You'll sometimes see them described as metal rockers, though I think that's a bit heavy handed. While there are certainly some metal elements, the energy is based more in hard-rock, grunge and post-punk. But, compared to the omnipresent pacifism of modern music that we've become accustomed to, the overdriven guitars and unrelenting drums will wake you up to take heed. This is the music that will make you miss the '90s, even if you weren't actually there (*cough* like me). Who decided that guitar solos were obsolete? I should have been there to stop such a tragedy.
I may not be a metal-head, but I am a bit of a mosher, and I can go pretty hard despite my frail personage. So I situate myself in the centre of the action. After my neck is nearly broken by a fully grown man falling upside-down and backwards off the wave of a crowd surf, I relegate myself to the edge of the crowd. A man next to me holding two full beers eyes the surfers warily.
Advertisement
Once the heat is on, it doesn't let up. There isn't a dull moment. With a setlist this airtight, you can imagine them being destined for stardom - but that was never part of the plan.
For a brief (but brilliant) period during the mid '90s, it seemed like Kerbdog were set to kick the likes of Metallica off their throne and conquer the rock world. Armed with a brace of eardrum battering records, their melodies were mightier than Mjolnir with countless riffs as sharp as Diana Prince's invisible chainsaw.
30 years on, there are no plans for a new album – this group of friends are happy with what they have. They're just four normal blokes with some great songs and plenty of devoted fans. They can rest assured that the crowd will be waiting for them whenever they feel like catching a glimpse of the spotlight again.